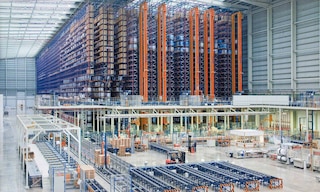 25 tips to achieve warehouse efficiency
February 25, 2022
Warehouse efficiency reduces handling costs in a logistics facility, raises productivity, and ensures maximum quality in customer service.
In light of the importance of a warehouse for any company's business activity, we've compiled this list of warehouse efficiency measures so you can organize your operations and available resources effectively.
1. Optimize your warehouse layout
Making the most of the warehouse layout design is one way to maximize space and facilitate operations carried out in the logistics facility. An efficient warehouse is one equipped with storage systems that boost productivity and leverage the available surface area. Warehouses can be equipped with manual solutions (operators insert and remove the goods from their locations) or automated solutions (the handling equipment manages the goods autonomously).
2. Signpost the facility
Warehouse signage is a prevention measure designed to minimize risks for logistics professionals. Efficient warehouses use colors, pictograms, illuminated signs, and acoustic signals to help operators identify restricted-access zones and areas with forklift traffic. The aim of signage is to ensure the safety of the operators and of the goods while gaining in efficiency. In a properly signposted warehouse, operators' movements and actions are delimited to avoid potential accidents and obtain maximum productivity in each operation.
3. Label your products
Item coding in the warehouse is a key process for maximizing efficiency in the facility. The goods should be properly labeled with barcodes, QR codes, or RFID tags to streamline their identification and subsequent location. Item coding gives businesses quick access to information about each product, e.g., its SKU, warehouse arrival date, packaging, ingredients, and hazard level. Coding the items properly makes it possible to provide stricter traceability of the goods and, thus, streamline operations in the facility.
4. Classify inventory by turnover (ABC analysis)
Organizing your goods well has a positive impact on operations taking place in the warehouse. Classifying your stock according to the ABC analysis allows you to distribute products taking into account their relevance for the business, their value, and their turnover. This means organizing items in line with the 80/20 rule, whereby 20% of the items accounts for 80% of the movements in the facility. With the ABC analysis, for example, best-selling products are usually placed near the loading docks to speed up their entry and exit.
5. Define the order picking method
Warehouse efficiency calls for implementing the picking method that enables the preparation of as many orders as possible. This will depend on the quantity of daily orders, the sizes and characteristics of the items, and the size of the facility. What are the most common order picking techniques? One is person-to-goods, whereby the operators travel around the warehouse to the different locations, pulling the items that make up each order. The other is goods-to-person, which eliminates the need for operators to move from their stations, resulting in a high throughput.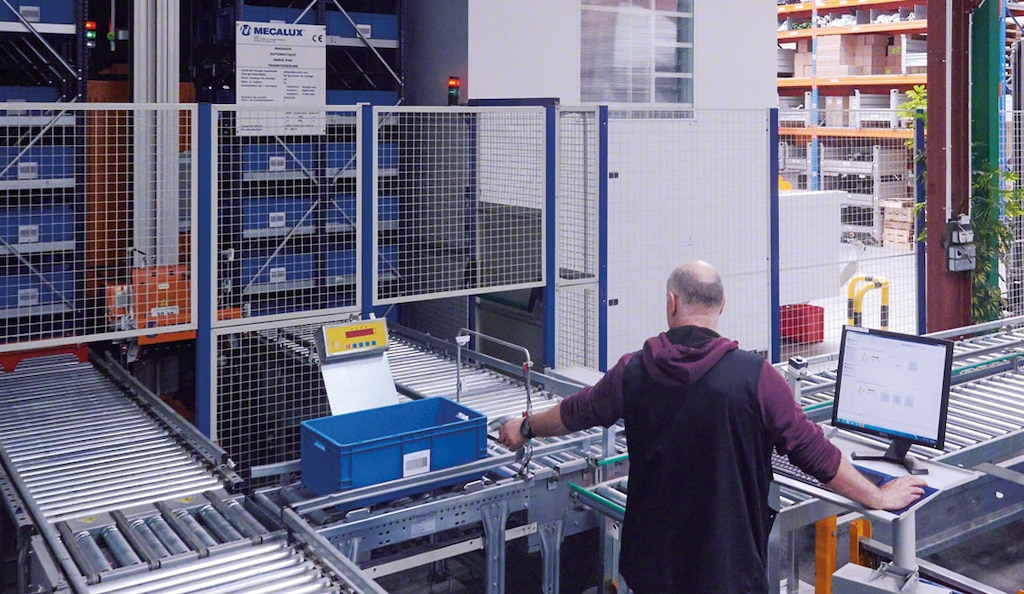 6. Cross-dock when possible
A warehouse can achieve high efficiency by getting rid of unnecessary operations. One way to do this is by carrying out cross-docking, a technique by which the goods arrive at the facility and are dispatched almost immediately. Hence, products are housed for a very short time or not stored at all.
7. Digitize warehouse management
Digitizing the facility is the first step towards boosting logistics efficiency. One essential tool is warehouse management software (e.g., Easy WMS from Interlake Mecalux). This program acts as the brain of the facility, coordinating all processes and guiding operators in each of their assigned tasks. The implementation of this software minimizes the risk of error in stock movements, product storage and retrieval, and order preparation. It also speeds up operations, as it reduces the distances to be traveled and automates decisions. Likewise, a WMS increases the effective capacity of the warehouse through smart space management.
8. Plan your inventory
Stock is the main asset of any business. Therefore, it's crucial to carry out effective inventory management. Stockouts — due to a lack of planning — lead to delays in customer deliveries. On the other hand, overstock could occur, leading to higher costs and the possible deterioration of the goods. So, how do you plan inventory in line with warehouse efficiency? With the help of technology. Warehouse management software, for example, accurately monitors products and organizes procurement tasks based on the needs of the business and the number of orders to prepare.
9. Control inventory in real time
Tracking stock in real time is vital for companies that manage a wide variety of SKUs or that have several logistics facilities and points of sale. The implementation of inventory software, e.g., a WMS, facilitates perpetual stock control: each move a good makes — from its receipt to its dispatch — is recorded in the software via RF scanners. This gives the logistics manager total visibility of inventory, enabling full product traceability and preventing stock loss.
10. Reduce warehouse travel
To achieve warehouse efficiency, the movements made by the operators and the products should be minimized.. For instance, the facility could be divided into working areas, with a specific number of operators assigned to each one. This way, each operator works in their designated zone without having to travel around the warehouse to locate the products. Warehouse management software lets you design the most appropriate pick paths and stock movements.
11. Simplify dispatch
The goods dispatch process is fundamental for ensuring good logistics service. Planning shipments, sorting orders, and generating the necessary documentation in advance are processes that need to be optimized to attain warehouse efficiency. The implementation of a specific program for this phase (e.g., Multi Carrier Shipping Software from Interlake Mecalux) will make for an agile and effective dispatch process. This type of program is integrated with the software of the main transportation agencies to generate error-free labels for carriers and delivery notes for each shipping order.
12. Employ picking aids
Order preparation is one of the most demanding processes in a logistics facility. To increase productivity in this operation, picking assistance devices can guide operators at every turn, in addition to reducing the risk of error. How do they work? Pick to light and pick by voice devices are connected to the WMS to give operators instructions — e.g., the exact items and quantities to pull from each slot — helping them to complete more orders in the shortest possible time.
13. Organize warehouse locations
Distributing products in a logistics facility is a complex process that could result in cost overruns when managed manually. Manual organization of the goods could lead to a loss of effective space and more circuitous operator routes. In warehouses with a wide variety of SKUs, a WMS organizes locations more effectively. For example, Easy WMS features Warehouse Slotting Software, a module that analyzes product demand and turnover to automatically assign each SKU an optimal position.
14. Sync warehouse stock with physical and online store stock
Omnichannel has made logistics more complex: it's forced companies to sync the stock at their multiple points of sale (both online and brick-and-mortar stores). Any imbalance between the goods in the warehouse and those appearing on the webpage or marketplace could delay order deliveries. To cope with omnichannel challenges, companies turn to digital solutions. For instance, Marketplaces & Ecommerce Platforms Integration and Store Fulfillment are two modules from Interlake Mecalux that sync stock in a logistics facility with that in the product catalog in the e-stores and in the physical stores. This optimizes the supply of stock between the central warehouse and the different brick-and-mortar stores.
15. Expand storage capacity
To gain in efficiency, it's crucial to maximize your warehousing capacity. There are multiple ways to increase storage space without having to purchase more floorspace: in the case of picking warehouses, you can install mezzanines, which add levels to the facility. You can also set up carton flow racks, which extend storage depth and streamline order picking. There are also solutions that boost pallet storage capacity, such as mobile racking systems, drive-in pallet racks, and the Pallet Shuttle system.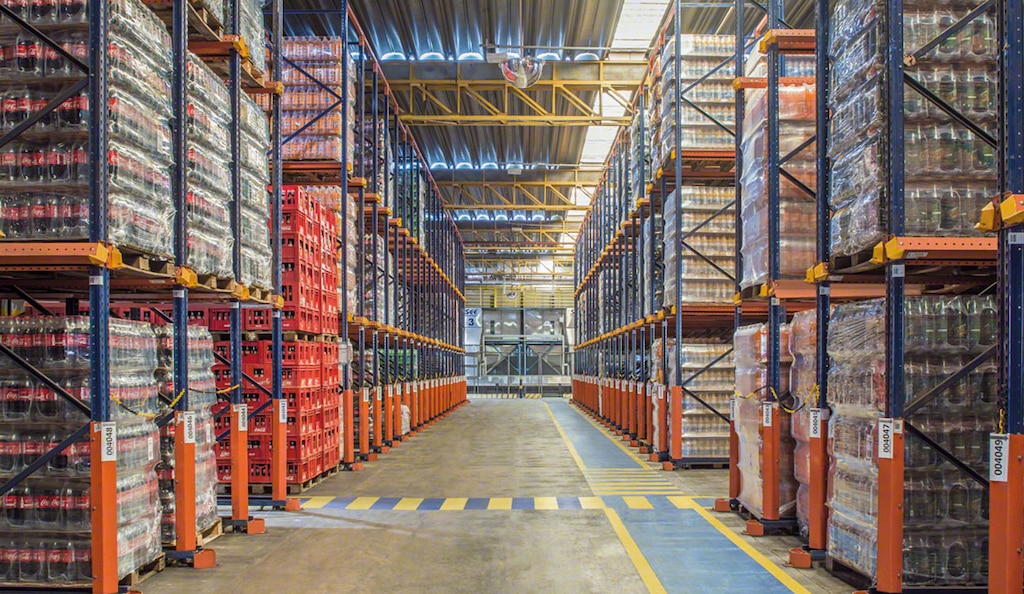 16. Compact goods without losing agility
In the compact storage systems category, the Pallet Shuttle is the one that provides the most agility in goods management. This solution makes the most of the storage space by storing the goods in a highly dense way. The system features a motorized shuttle that inserts and removes the goods from their locations. As a result, the Pallet Shuttle reduces the time it takes to deposit and remove pallets from the racks.
17. Automate product storage and retrieval
Automated systems compact storage space while speeding up stock movements. Solutions such as stacker cranes (AS/RS for pallets) and miniload systems (AS/RS for boxes) ensure combined goods storage and retrieval cycles that speed up the supply of products to the pick stations. Likewise, these solutions operate continuously, achieving maximum throughput.
18. Automate internal goods flows
In warehouses with continuous, repetitive movements of stock, manual handling equipment can be replaced with automatic solutions that expedite internal flows of products. Depending on variables such as the type of unit load handled and the warehouse layout, there are multiple automatic solutions for transporting goods. These include pallet conveyor systems, roller conveyors for boxes, totes, and bins, electrified monorails, and automated guided vehicles, among others.
19. Automate order picking
To enhance efficiency in order preparation, more and more companies are investing in automated picking solutions. Pick stations where orders are prepared according to the goods-to-person method yield very effective results. By automating these tasks, operators receive the products they need without having to move from their posts, making them faster and enabling them to prepare error-free orders.
20. Apply Lean logistics
In a warehouse, the Lean logistics methodology consists of identifying and eliminating tasks that add little value. Thus, logistics managers can increase the flow of goods and reduce costs. Lean logistics is an operations management and organization technique that helps to identify opportunities for improvement and to avoid wasting resources in the facility (e.g., downtime in picking, product replenishment delays, and overstock in one or multiple work areas.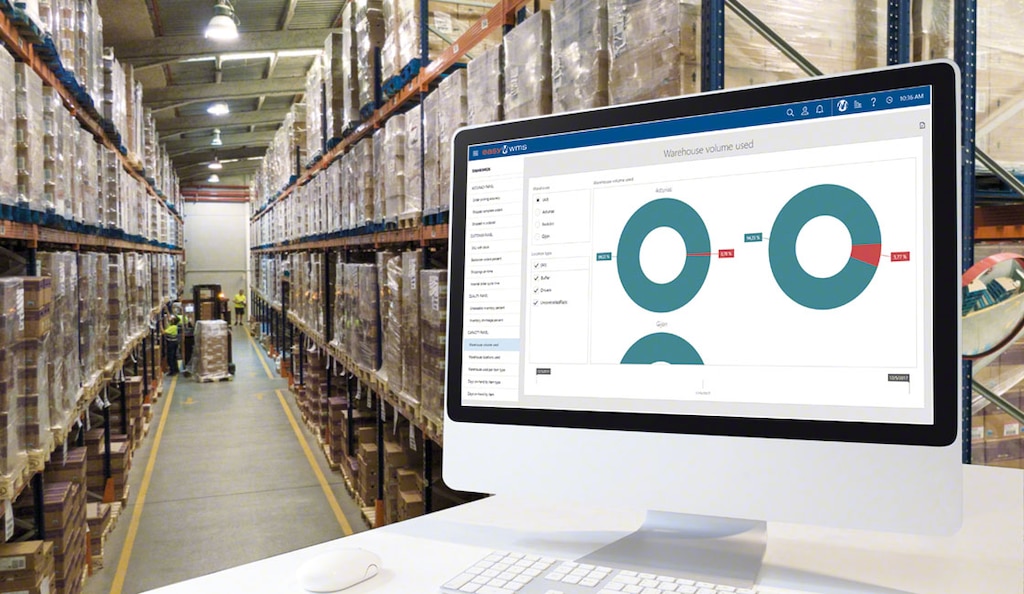 21. Implement gamification tools
Gamification is a work strategy designed to motivate operators by applying game-like techniques to the performance of warehouse operations such as order picking, goods receipt, and/or replenishment. Gamification strategies foster the promotion and retention of talent in companies by rewarding outstanding operator performance.
22. Invest in the latest technologies
New logistics challenges call for smart storage operations. Technologies such as blockchain, digital twins, and the Industrial IoT foment the replacement of manual operations with automated solutions. The automation of logistics processes is supported by new technologies such as augmented reality and machine learning to boost the productivity and efficiency of all tasks taking place inside and outside the warehouse.
23. Identify the main warehouse efficiency metrics
Warehouse throughput is measured by KPIs that provide information on the how operations in the facility are being carried out. Due to the vast amount of information produced every day in a warehouse, it's critical to define a set of efficiency metrics and to measure them regularly. To collect these data, there are programs such as our Supply Chain Analytics Software module, which monitors warehouse operations, providing the logistics manager or supply chain planner with precise information on the real throughput of the facility.
24. Train employees on logistics planning
Having employees who know exactly how each operation works minimizes the number of mistakes in the facility and improves speed in carrying out logistics processes. Training in the warehouse has to ensure that the employees understand the ins and outs of the order picking strategy, location management criteria, and value-added tasks, among many other concepts.
25. Consult a warehousing expert
Each logistics facility requires a made-to-measure solution. Therefore, it's advisable to seek guidance from a warehousing expert that can analyze your logistics needs to determine the best way to boost efficiency and productivity in processes such as location management, flows of goods, and order picking.
At Interlake Mecalux, we offer a wide selection of intralogistics solutions. These range from our warehouse management software with advanced functionalities that can be adapted to any sector to all kinds of automated storage and conveyance systems for both boxes and pallets.
Warehouse efficiency with the help of Interlake Mecalux
A warehouse is vital for the logistics activities of any company. When outfitting it with equipment and designing its layout, it's important to remember that your objective is to improve warehousing capacity as well as logistics operations.
Solutions implemented in an efficient warehouse can include both manual and automated systems. The possibilities are as extensive as the needs of each customer. Thus, it's best to rely on the advice of a warehousing expert. Get in touch so we can inform you about your different options for designing a state-of-the-art warehouse in line with your business goals.