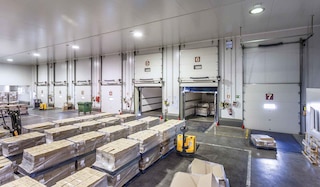 Goods dispatch: phases and keys to success
April 8, 2020
One of the functions of a warehouse is to dispatch goods. The goal of this stage is to ship products ordered by customers so that they leave the installation and are delivered at the agreed-upon time and in perfect condition.
The goods dispatch process is divided into various phases. Different tasks are associated with each one to ensure a successful outcome. In our article, we'll hone in on the various stages and show you how to improve efficiency in these processes.
Goods dispatch phases:
Goods dispatch is the final step for products in storage installations. Let's take a look at what subprocesses this includes:
1. Planning of deliveries to be made
Goods shipments don't take place in a vacuum; they're connected to other warehouse operations. This is why planning is of the utmost importance. Organizing daily dispatches of merchandise involves the following actions:
2. Goods consolidation and sorting
The consolidation phase is usually included as part of the picking or order preparation process. Nevertheless, because of its location in the warehouse and proximity to the dispatch area, we can also consider it as part of the overall order shipment process.
Goods consolidation consists of combining and grouping together products from various picking or warehouse zones for their subsequent shipment. Normally, an adjacent space within the dispatch area is reserved for this task.
Of course, merchandise consolidation depends largely on the type of picking carried out. If order prep is executed chaotically, you run the risk of holding up shipments in the dispatch area until all their SKUs have been gathered.
3. Documentation and conditioning check
Goods dispatch represents the last contact between the product and the warehouse. It is during this process that the final documentation verification takes place. This prevents errors and ensures that customers receive what they have ordered.
To achieve this you need to check the various associated documents (goods receipt, picking order, delivery note, road map, waybill, etc.), make sure the products ordered are those that are on the pallet or in the package, and verify all this information in the warehouse management system.
In addition, you have to confirm that the weight and volume of the order are in line with carrier requirements and then label it. Finally, the merchandise is packaged or wrapped (in boxes or on pallets), sealed and stretch wrapped.
Other tasks that may be performed in this goods dispatch phase are the personalization of shipments (e.g., gift wrapping, in the case of certain e-commerce businesses) and the assembly of kits or packs (very common with promotional products).
4. Loading of the goods
Now that we've gotten all our ducks in a row, there are still some steps we need to take before loading the parcels onto the corresponding truck:
At this point, you should keep in mind that the loading and unloading processes pose a risk to operators. They can lead to people falling or becoming trapped or to accidents related to handling equipment.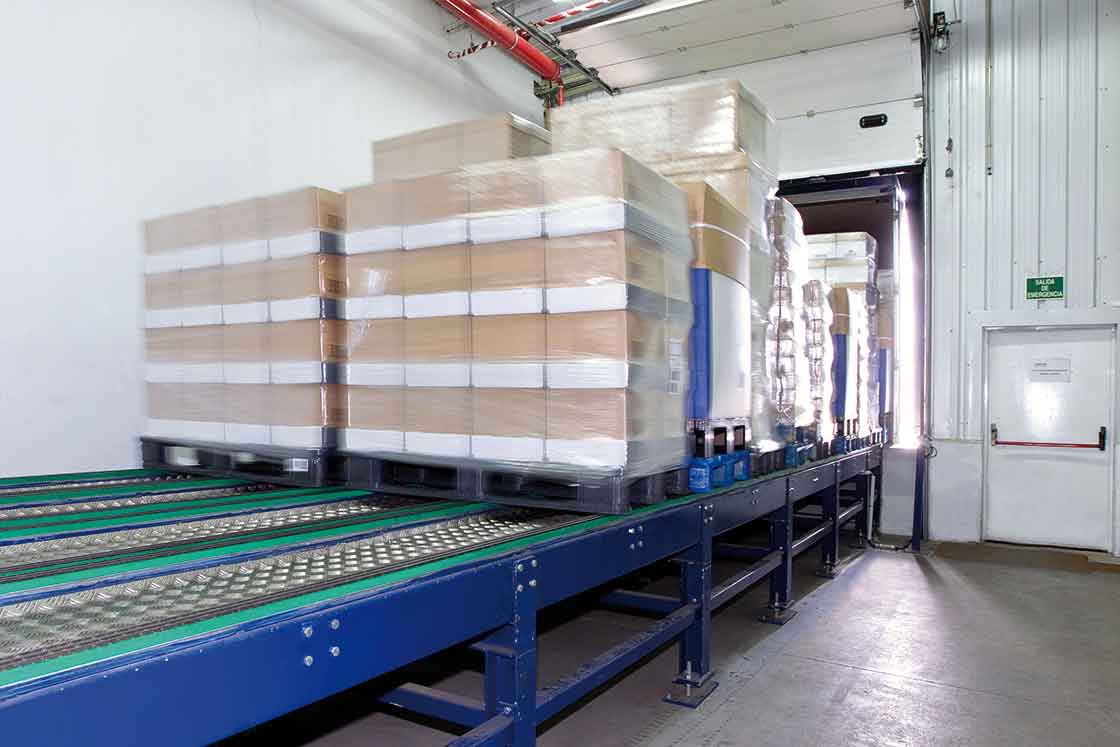 Characteristics of the warehouse dispatch area
The location of the product shipment zone in the warehouse layout will depend on several factors, such as: the number of dispatches, the amount of routes managed per day, the hourly planning, and even the location of the installation itself (which limits the number of docks or concentrates them in a certain area).
It's common for dispatches to be organized in the same zone as goods receipts, next to the docks, so that entry and exit tasks can be alternated during different time intervals. The preload or temporary storage area is located in this part of the installation. It can consist of merely an open space where packages or pallets are placed, or it can be equipped with roller conveyors that streamline loading operations.
Strategies for optimizing the goods dispatch process
Some good practices for optimizing product dispatch processes include:
1. Schedule times in conjunction with the transportation service
Goods dispatch planning will always be more precise when you have warehouse management software that can control and organize a vast amount of information and guide the team of workers in carrying out the related tasks.
A warehouse management system such as Easy WMS can group orders by: delivery route, vehicle type, customer, and shipping priority, among other categories. These parameters are configured in the software according to the company's inventory characteristics.
The WMS also allows you to organize orders by employing both static and dynamic picking. In the first case, organization takes place at the beginning of each working shift or day, using methodologies such as wave picking). When it comes to dynamic organization, picking and dispatch operations are adjusted as new orders are received.
2. Standardize and simplify document management
One of the essential steps in goods dispatch operations is document verification and management. The goal here is to reach zero errors, which is fostered by:
3. Assess automation options in the goods dispatch process
Shipments can be automated with the help of:
Dividing warehouse operations into separate processes is complicated, since all these activities are interconnected. Therefore, achieving smooth, error-free goods dispatch depends in large part on how well each area that makes up the warehouse is run. If you're struggling with this process, don't hesitate to contact us: one of our technicians will help you to define the points of friction and find solutions for them.