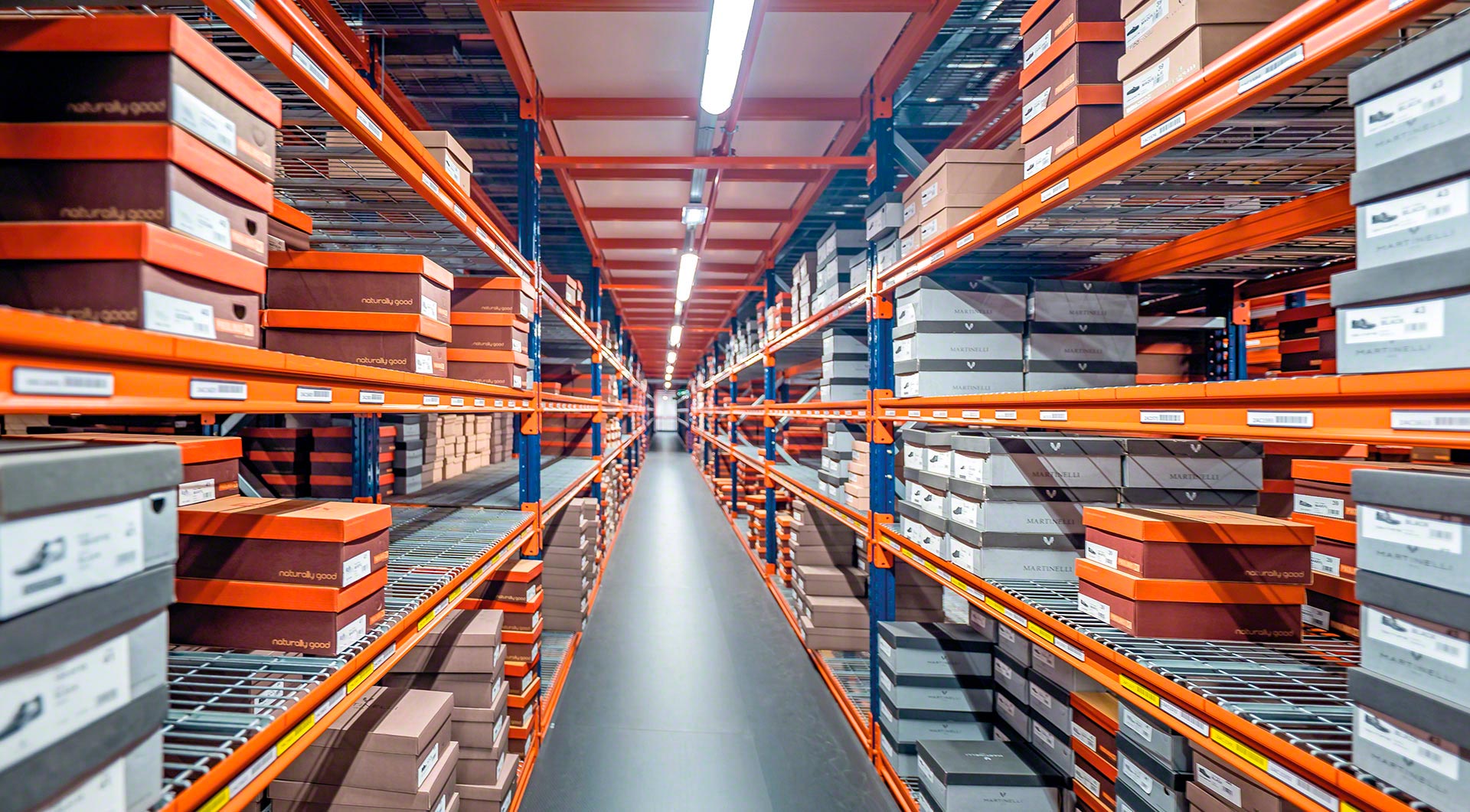 Wide Span Shelving
Hand-stack shelving for medium to heavy loads. Stores small quantities of multiple product types.
Based on the 'person-to-product' principle, Wide Span Shelving is a flexible, cost-effective storage system that can be easily reconfigured.
Request information and/or a quote
Wide span shelving is designed for hand-loaded, medium to heavy loads. It is ideally suited for storing small stocks of many different product types for person-to-goods picking. The system is accessed on foot, either at floor level or from elevated walkways fitted between racks.
Advantages
Quick, easy assembly
Each shelving module adapts to any load configuration
Z-beam design houses galvanized steel shelf panels, reinforced wire decking, hanger beams for storing textiles and clothing, or particle board
Available accessories and components of Interlake Mecalux wide span storage racks can adapt your system to a broad range of pick ready warehousing requirements. Pair this rack solution with stairs and catwalks to create multi-level storage, maximizing the height of your installation.
Interlake Mecalux Quick Ship
Our most popular wide span shelving components are available for quick and cost-effective delivery to all points in North America through our Quick Ship program. Contact Us for more information.