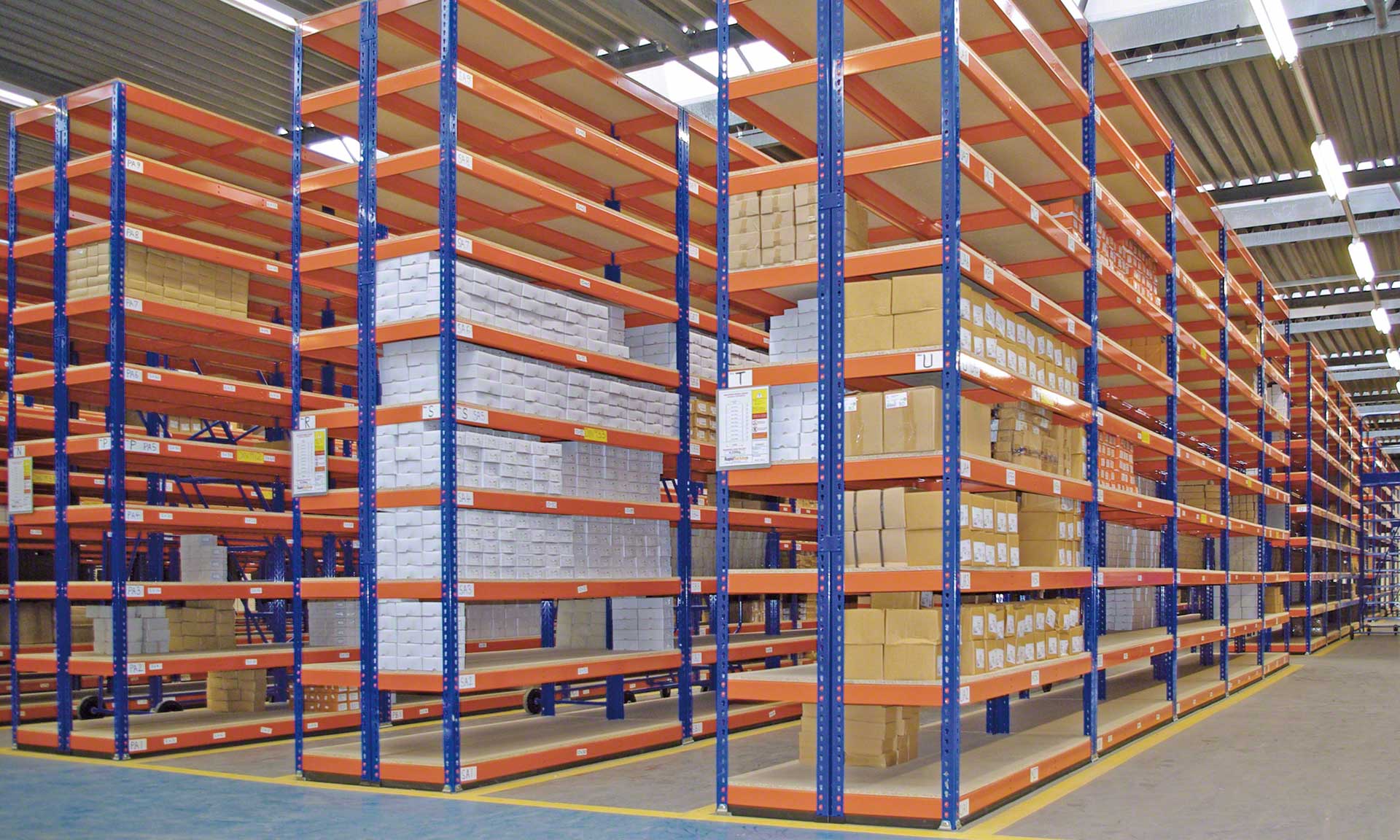 Metal Point Boltless Shelving
Inexpensive and easily adaptable picking shelves, ideal for home or office.
Metal Point is designed for light to medium hand-stacked applications. This boltless shelving makes assembly and reconfiguration easy, while still providing the same high quality expected in all Interlake Mecalux products.
Request information and/or a quote
Metal Point boltless industrial shelving is designed for light to medium hand-stacked applications and can easily be adapted to solve any storage need in a warehouse, office or retail establishment. It is manufactured using the same high quality steel and processes as all Interlake Mecalux products.
Advantages
High-quality steel
Quick, easy boltless assembly of all components using a simple rubber mallet
Beam heights of 1 inch for standard applications and 2.5 inch for heavier requirements
Corrosion-resistant finish ensures durability and long life
Customizable shelves are available with galvanized steel decking, wire decking, hanger beams for clothes and textiles, or standard particle board
ISO 9001 and 14001 manufacturing processes
The aesthetic nature and flexible design of Interlake Mecalux adjustable steel shelving allows installation in any place of business. The posts and beams make this system appropriate for the office or as a merchandise display in retail environments. Bays may be added or levels rearranged easily and as needed.
Interlake Mecalux Quick Ship
Our most popular Metal Point components are available for quick and cost-effective delivery to all points in North America through our Quick Ship program. Contact Us for more information.