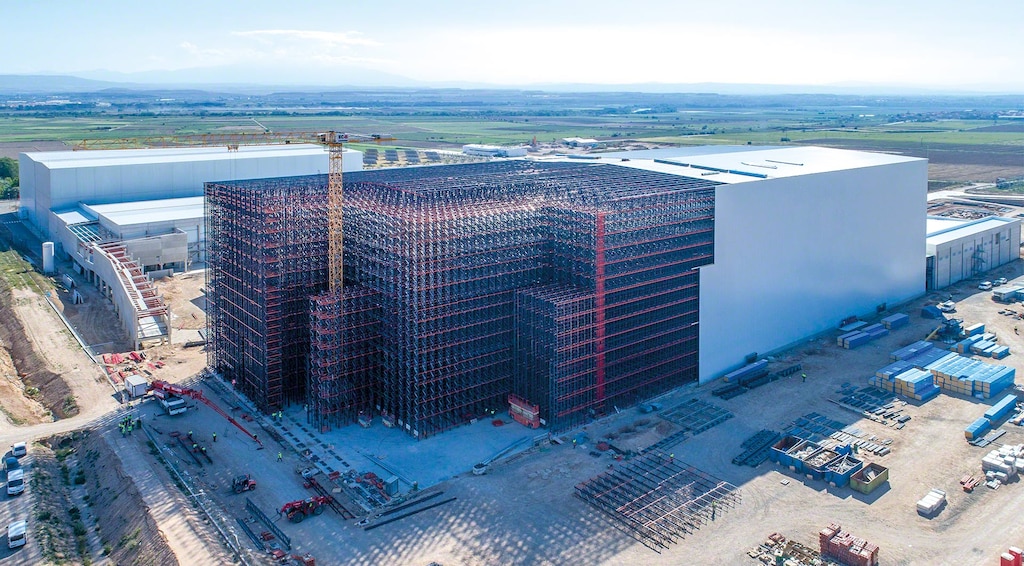 Rack Supported Buildings
Optimum solution to store at a large heights making the most of the available surface. Can be used together with traditional and automated systems.
In these highly engineered structures, the shelves form part of the building's structral system.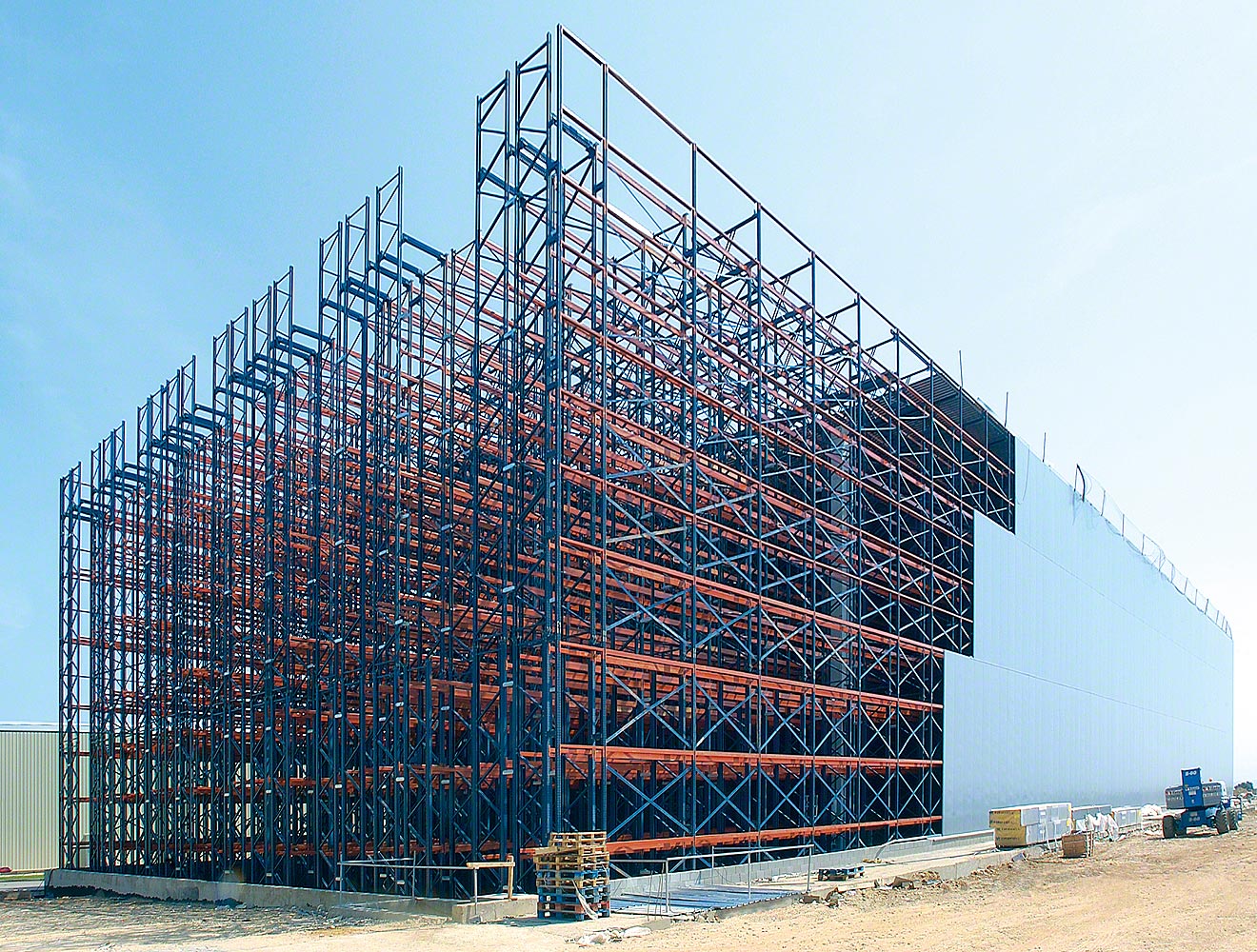 710c4c78-6737-b406-1fbb-6b7caf5f1734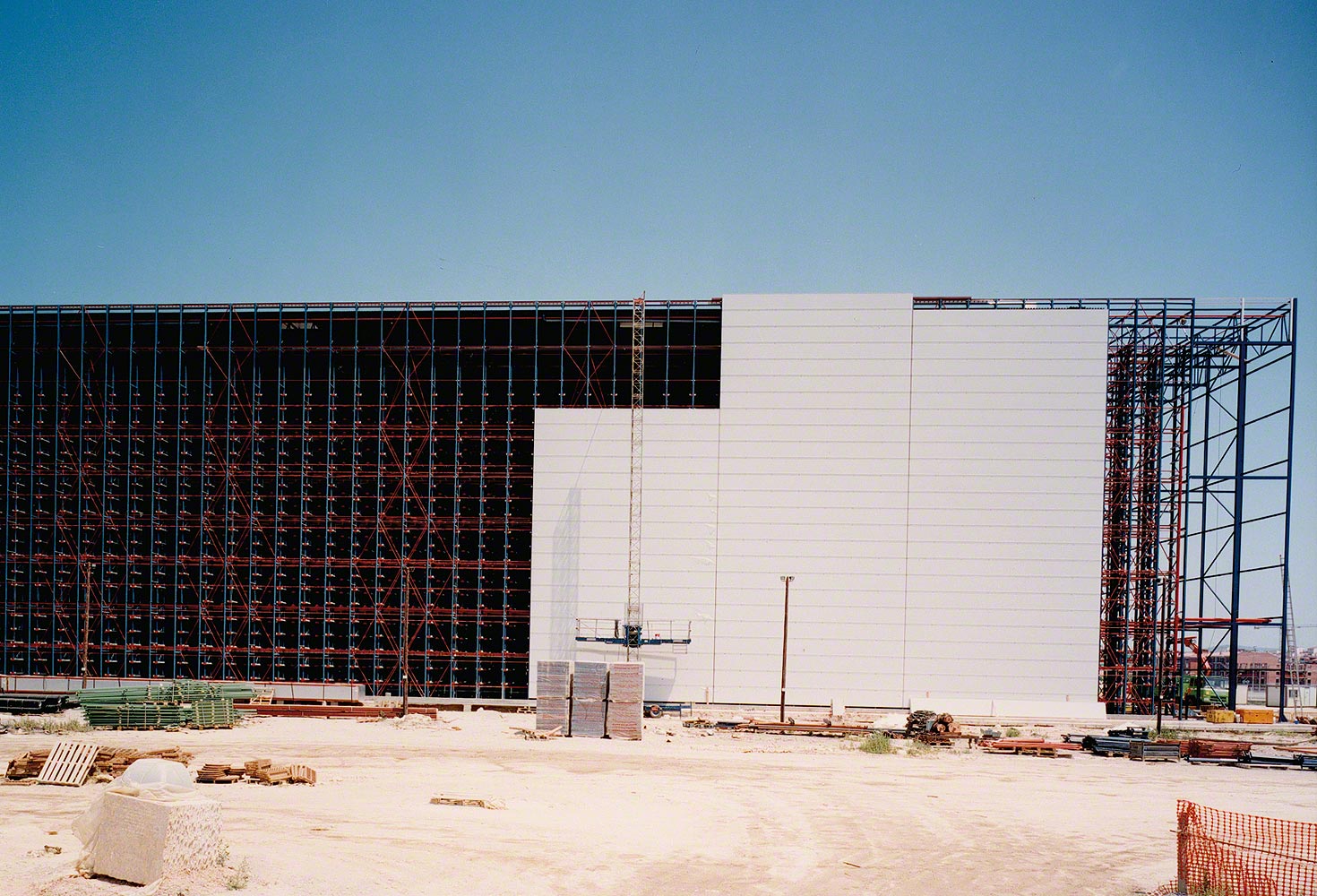 90a16cca-8381-8b6b-1394-ab02e4134994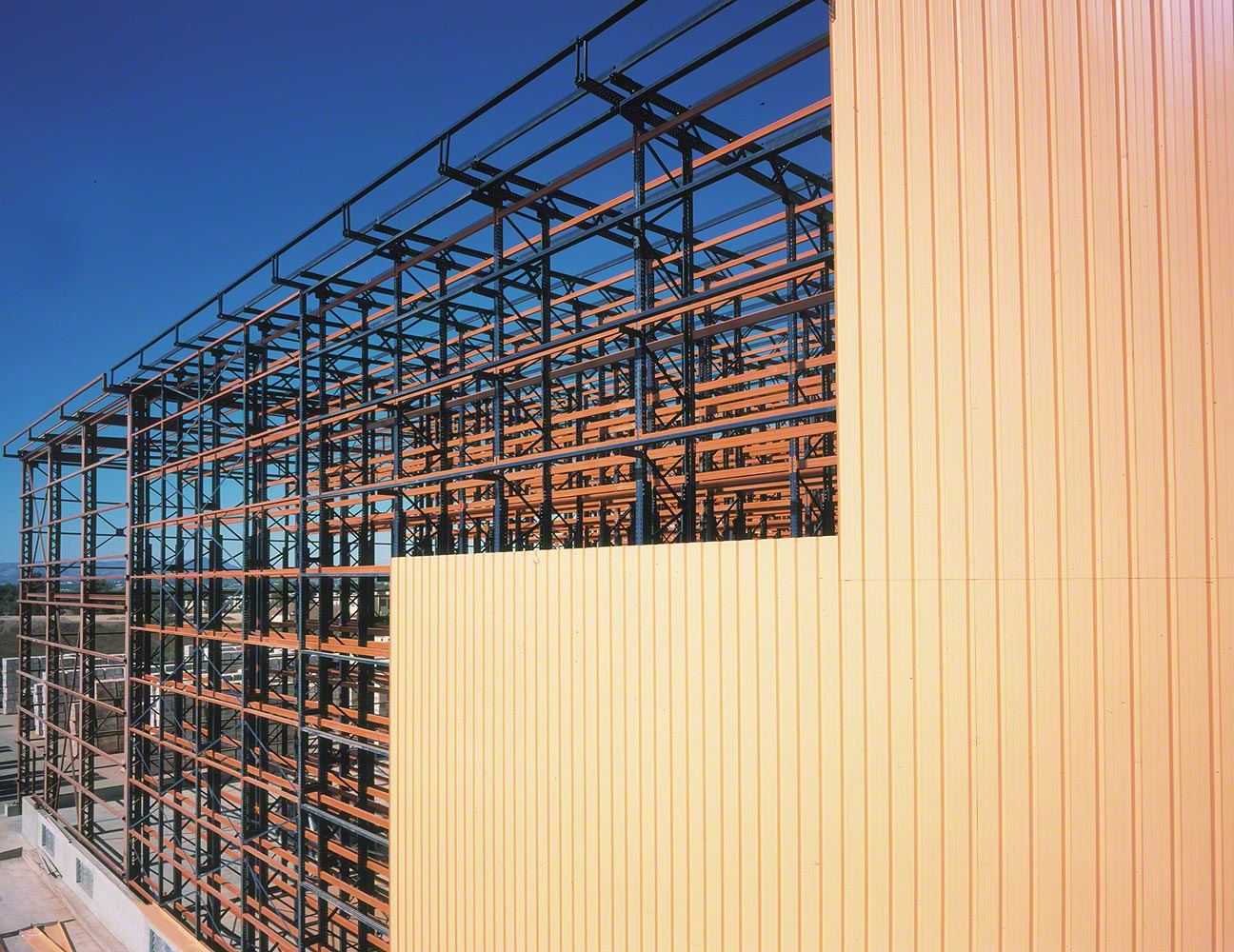 76aff0dd-75fd-bc7d-0fb1-04b9f79ccff3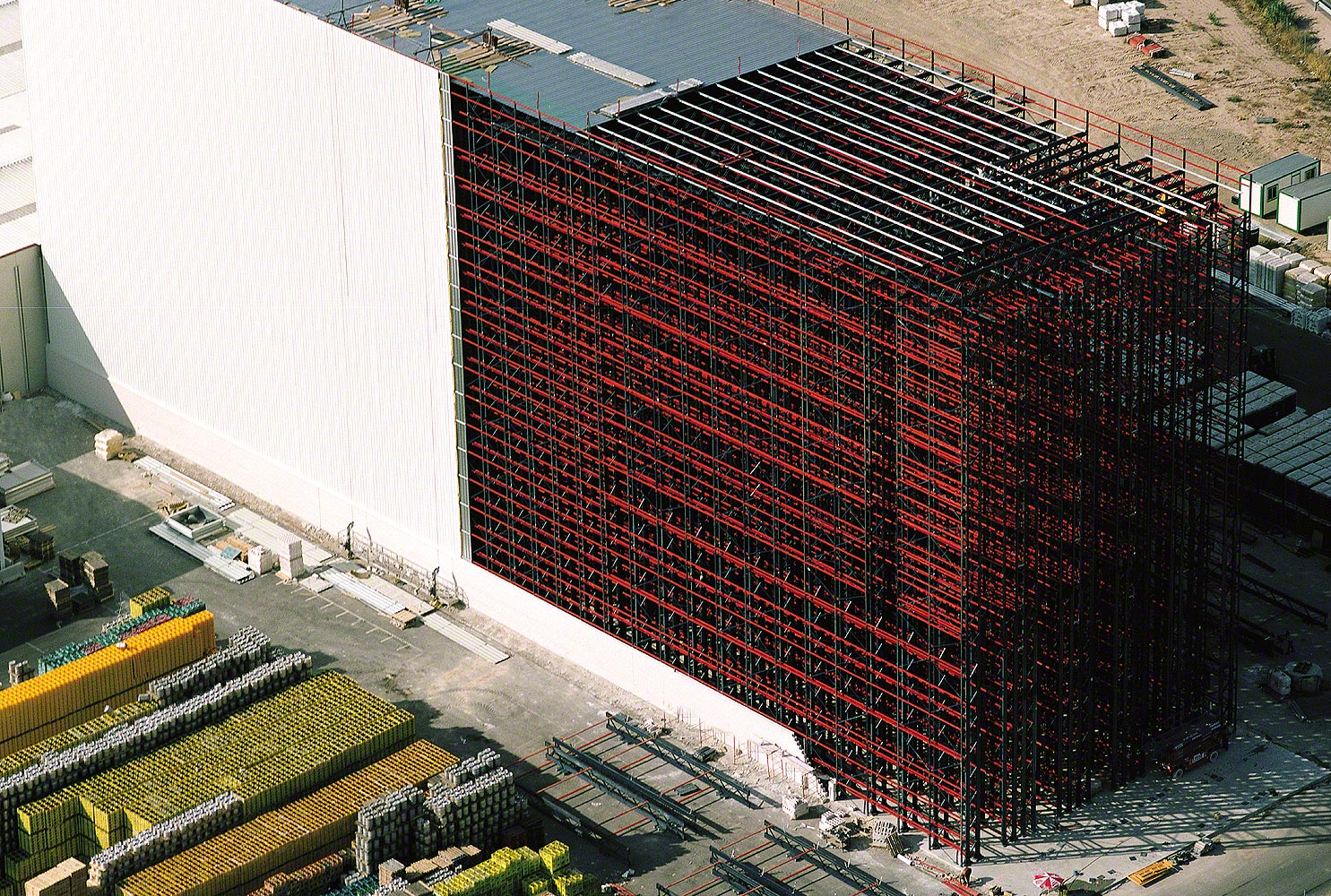 099b29ec-4f18-8c91-d4d4-4cb1963a5df4
0a21fad6-ab37-8ec2-9952-6d7f379d82fc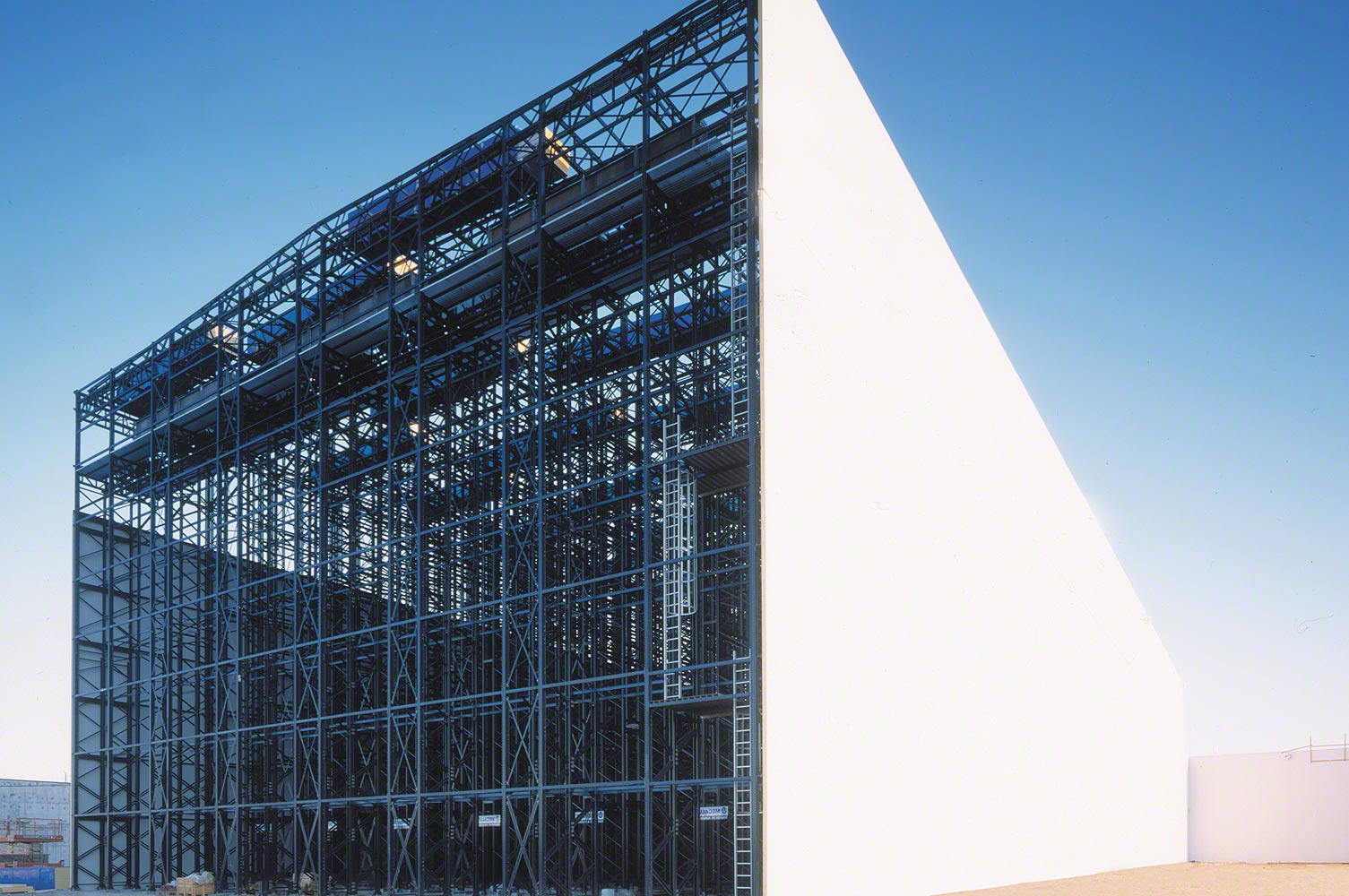 db58d019-a186-56db-63a3-38e1c4744128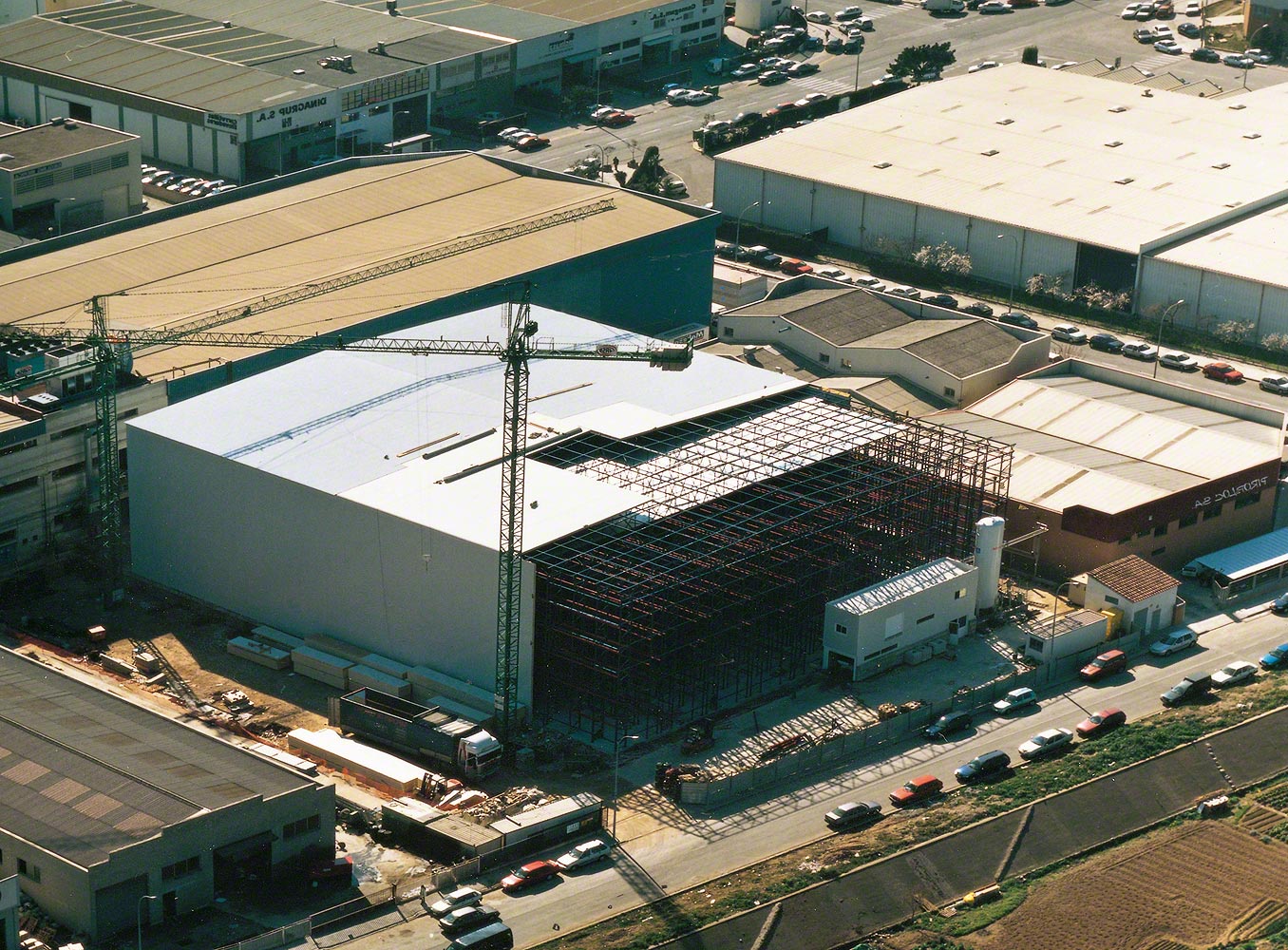 01b67208-9c00-3da7-546f-473388ef4d4d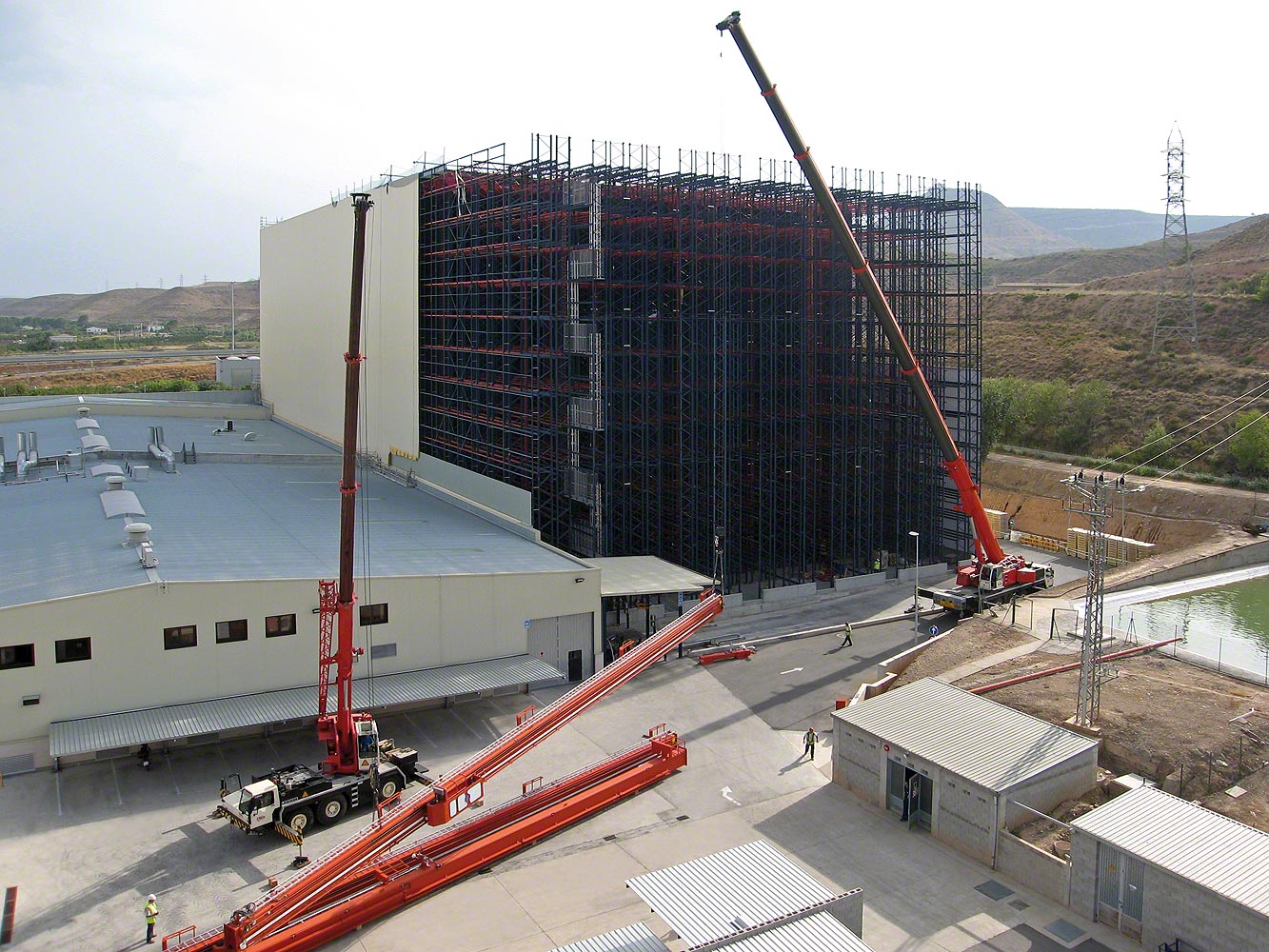 d3b8df9e-8460-b2c5-b611-49e65bbdf285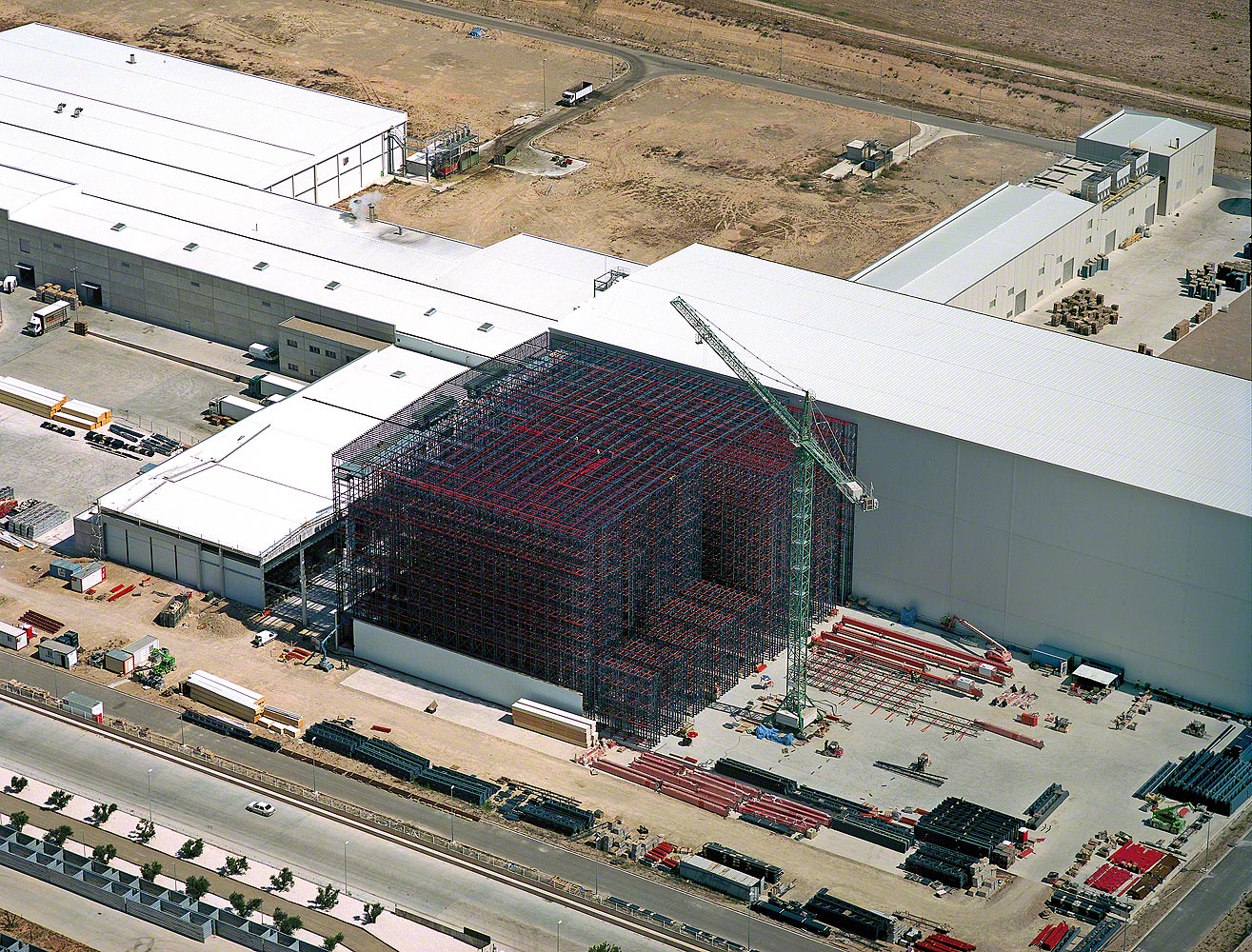 fe5f6f4f-5c81-ae8f-339f-d2a02b3f8f21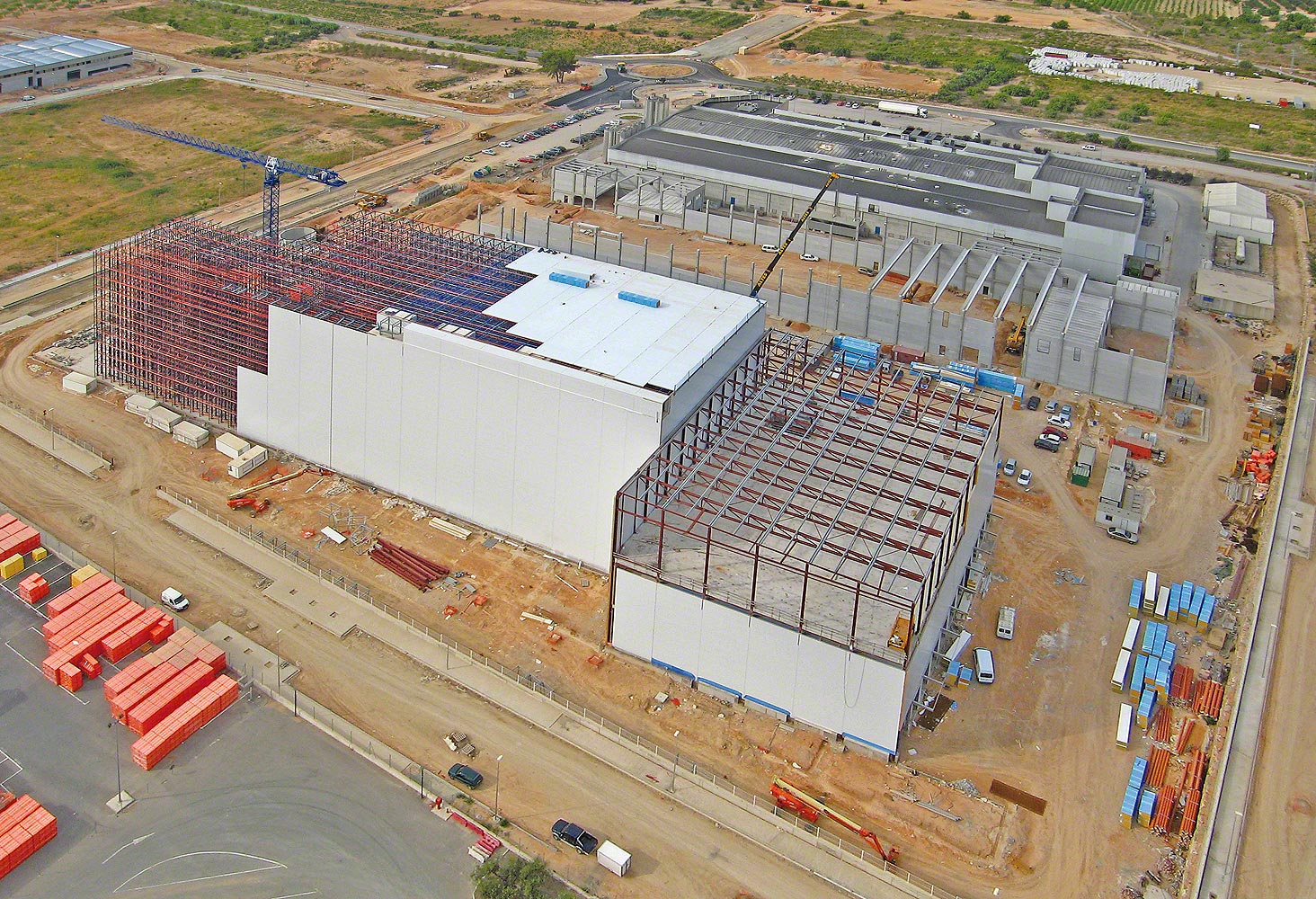 f3cfdce8-f680-efca-4f89-102cb22e5d75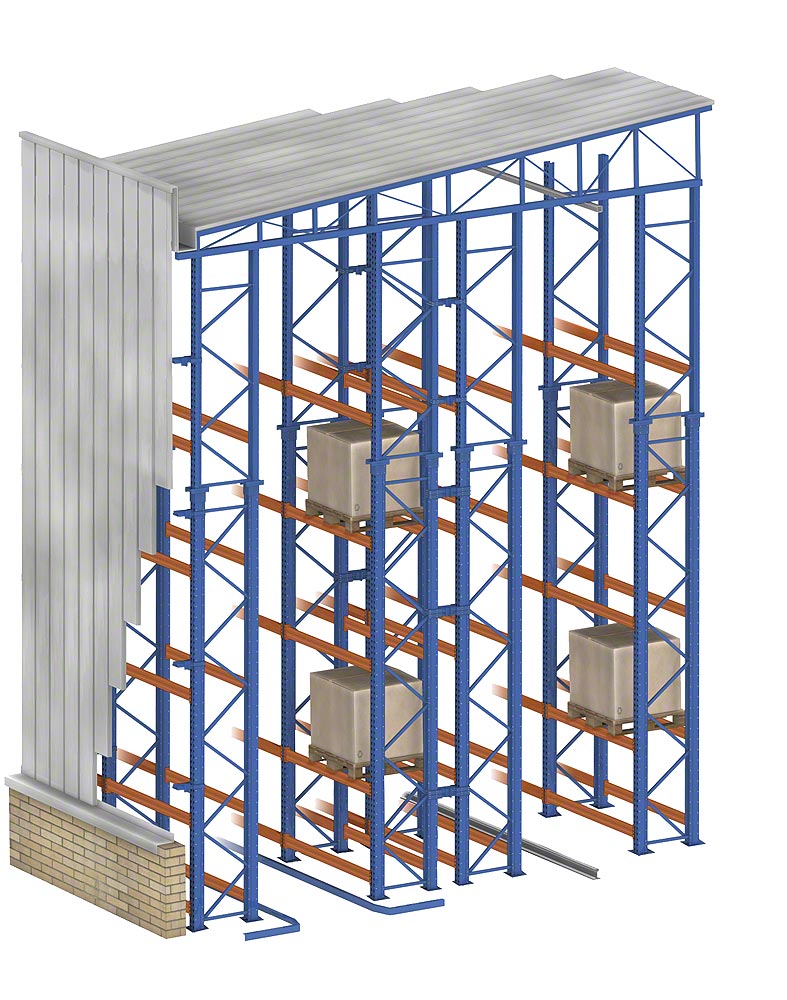 b2e0af05-4295-c40a-80c6-2fc6326c30af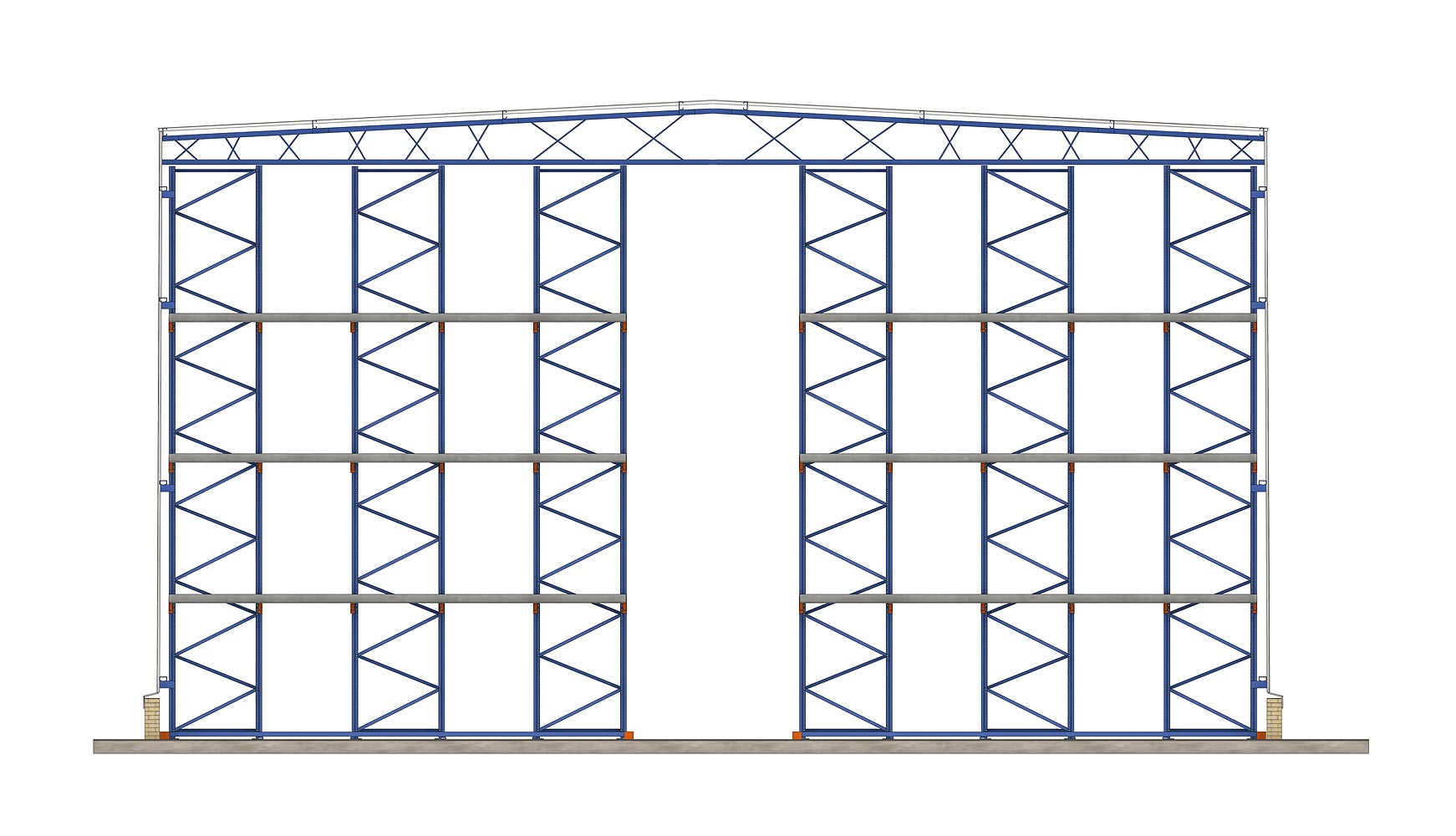 efe703f0-b2a3-af22-2eab-51f6775dfd16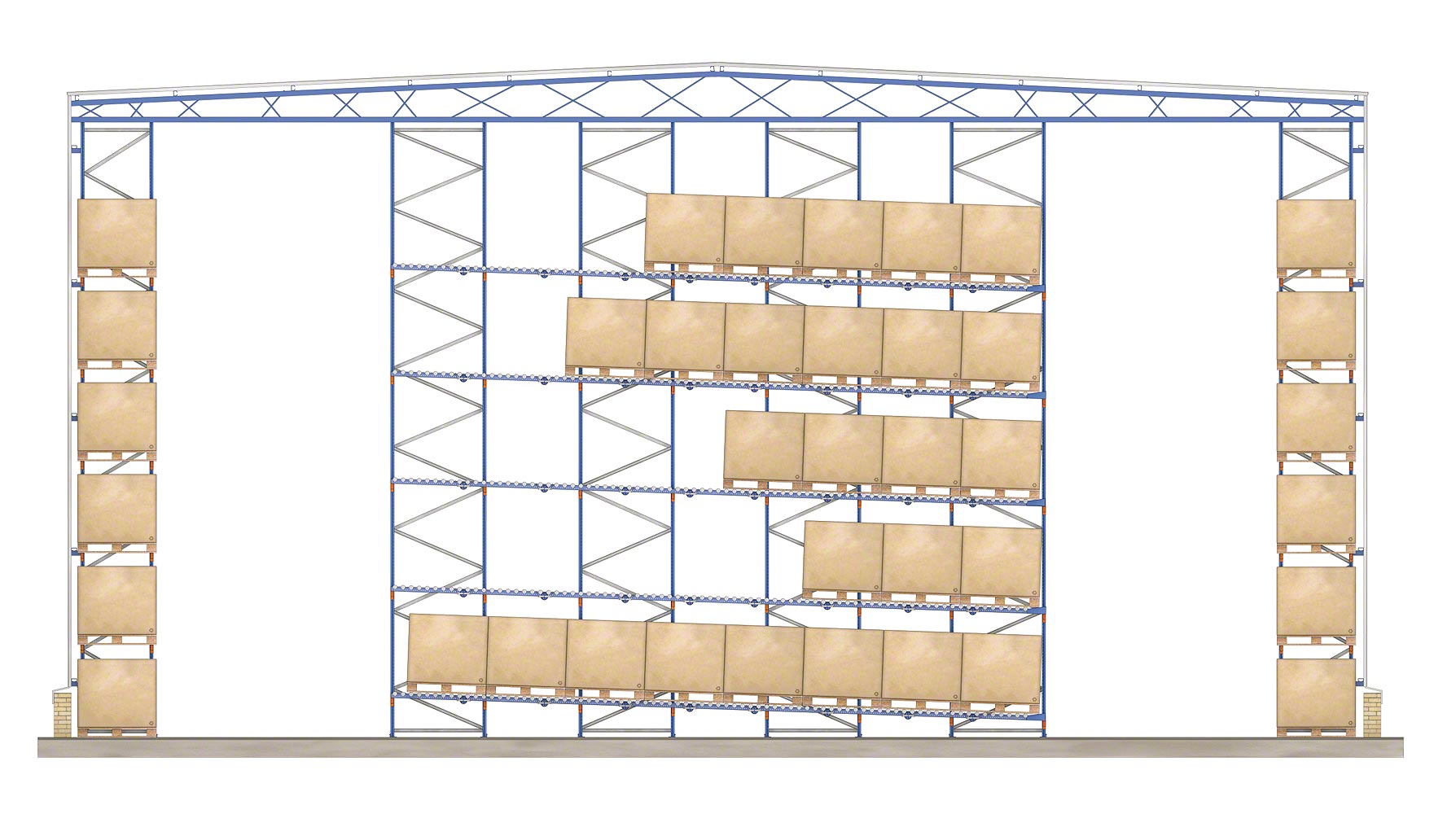 0b0ae832-1c9e-f0de-b233-986e02ace790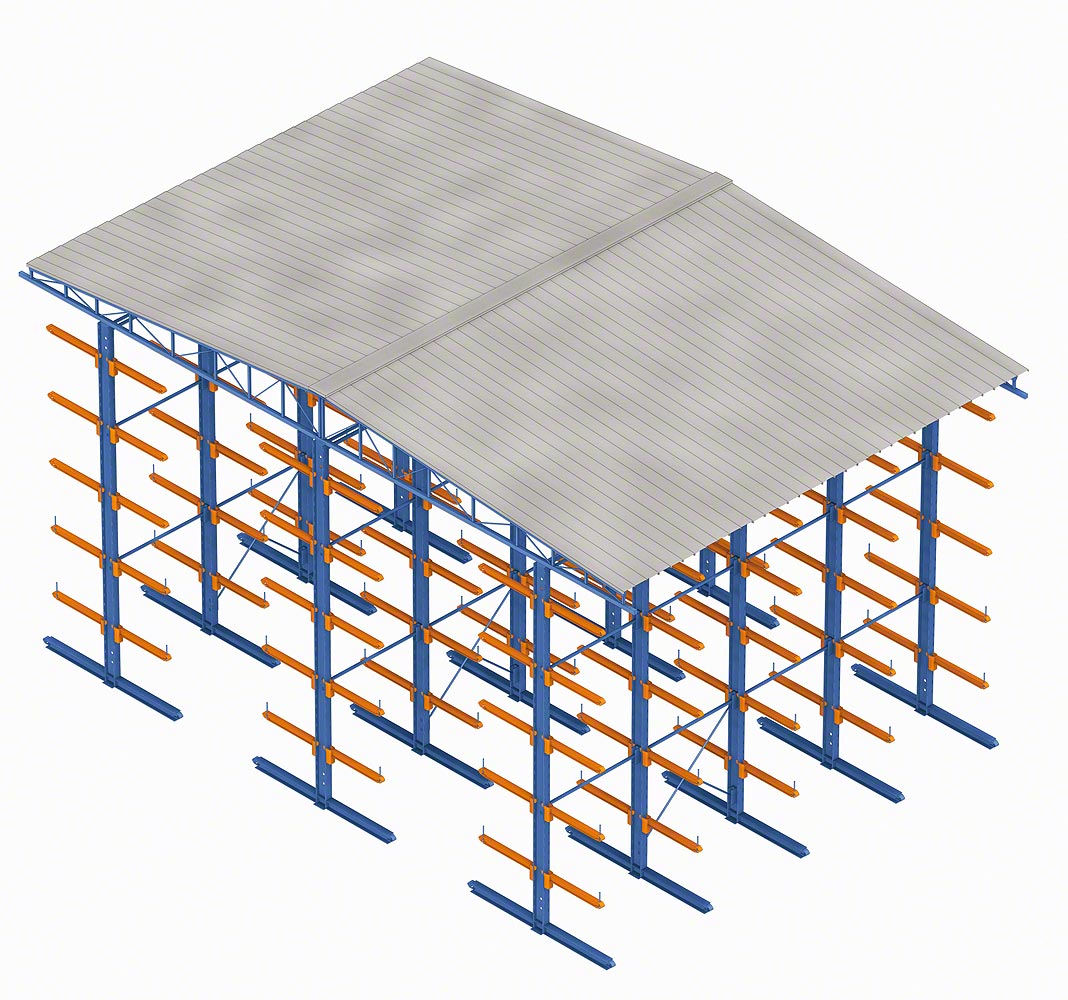 c1ce5b23-053f-4c16-0bd9-3b9da9987bc3
Rack supported buildings consist of a complete racking system that provides the basic structural support for the building's roof and walls. The highest density storage solution possible for nearly every type of pallet rack, this method of building construction reduces construction costs, lead times and minimizes the building footprint.
Advantages
Turnkey solution
Integrated easily with an AS/RS system
Eliminates building columns since rack supports the structure
Can be built at heights over 130 feet
Inclement weather and seismic conditions have minimal impact on the building
Utilizes height instead of land mass
Tax advantages available
An Interlake Mecalux clad-rack building is the most economic storage solution when a new building is required. Although AS/RS applications are the most common type of rack supported building, other racking systems such as Drive-In and Push-Back are also available. When land is at a premium and an accelerated construction schedule is required, a rack supported building is the optimal choice.