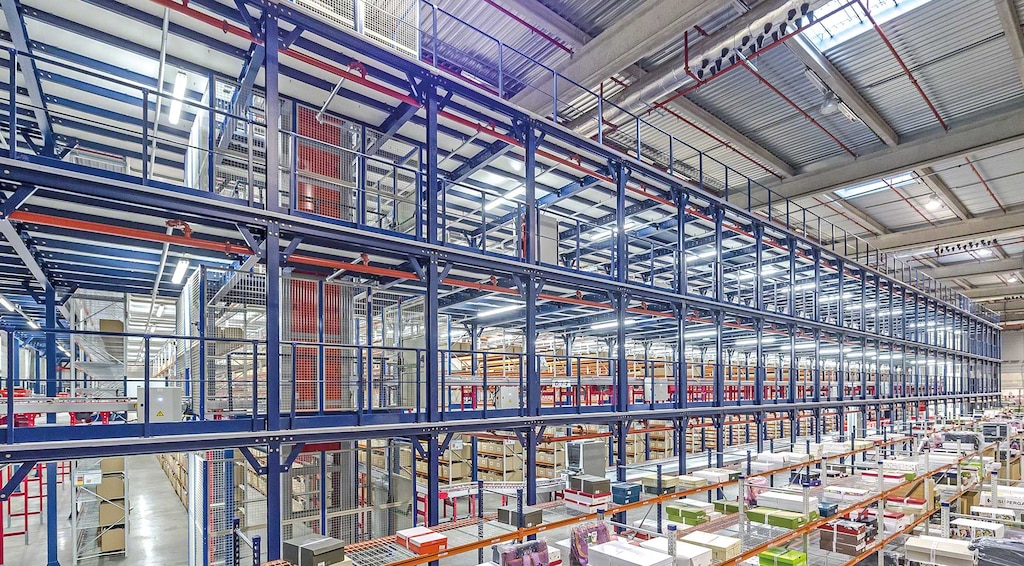 Mezzanine Floor Racking Systems
Multiply useful surface area by adding one or more additional work platforms. Keep valuable floor space open for other storage tasks.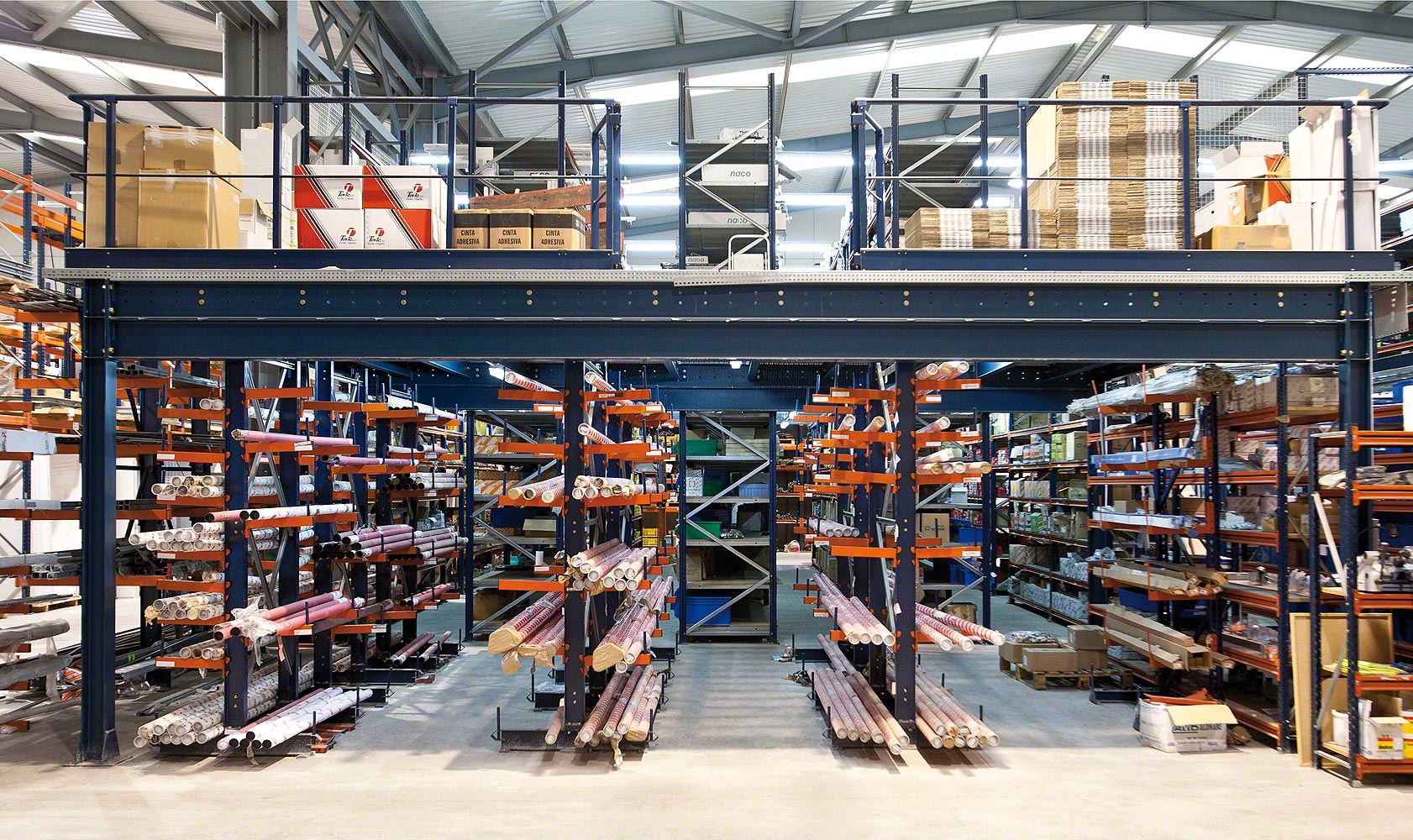 1fc901eb-918e-2de1-0e42-b7c92a89e761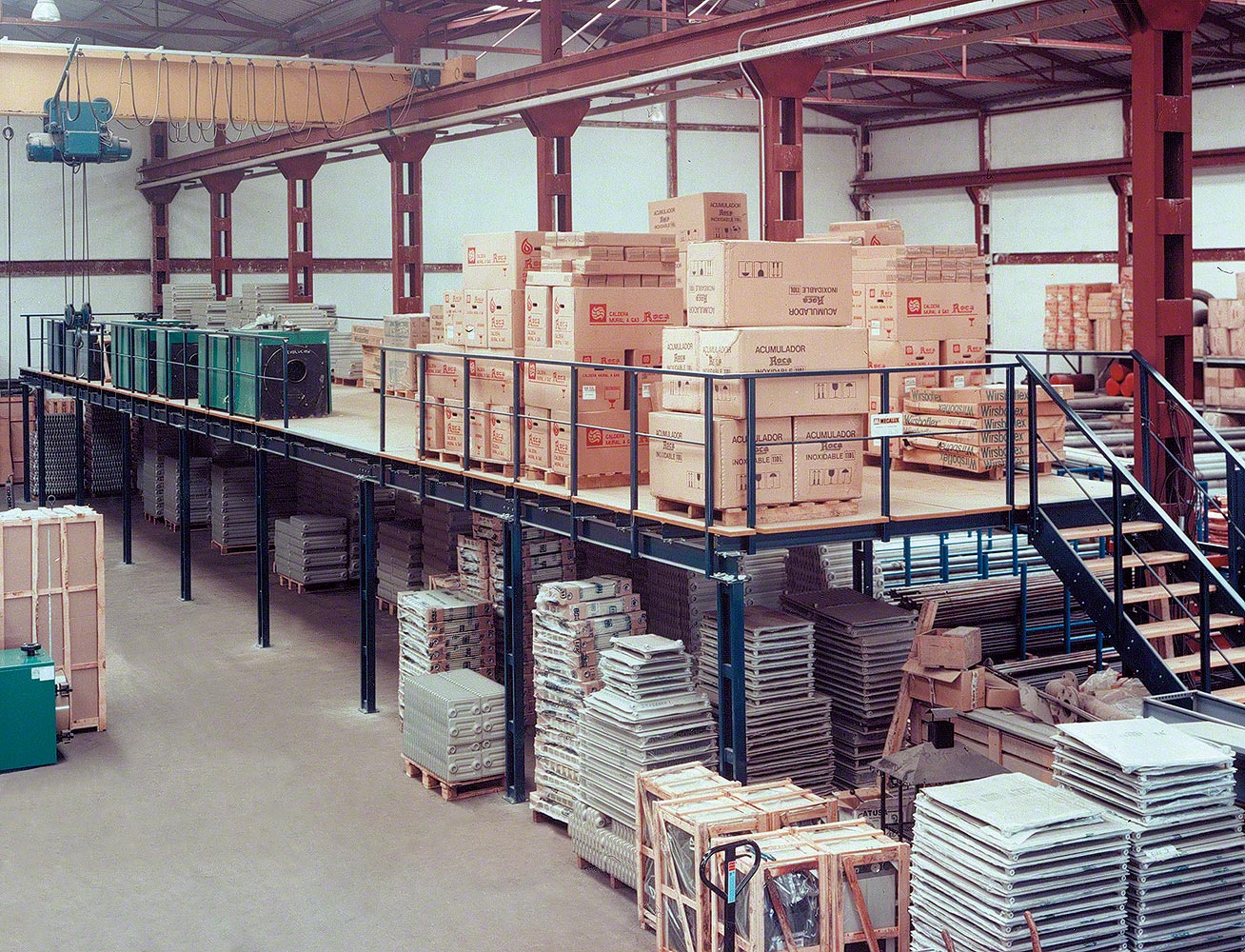 4ef2d1a9-e78a-1d05-4b93-87091dcb54ad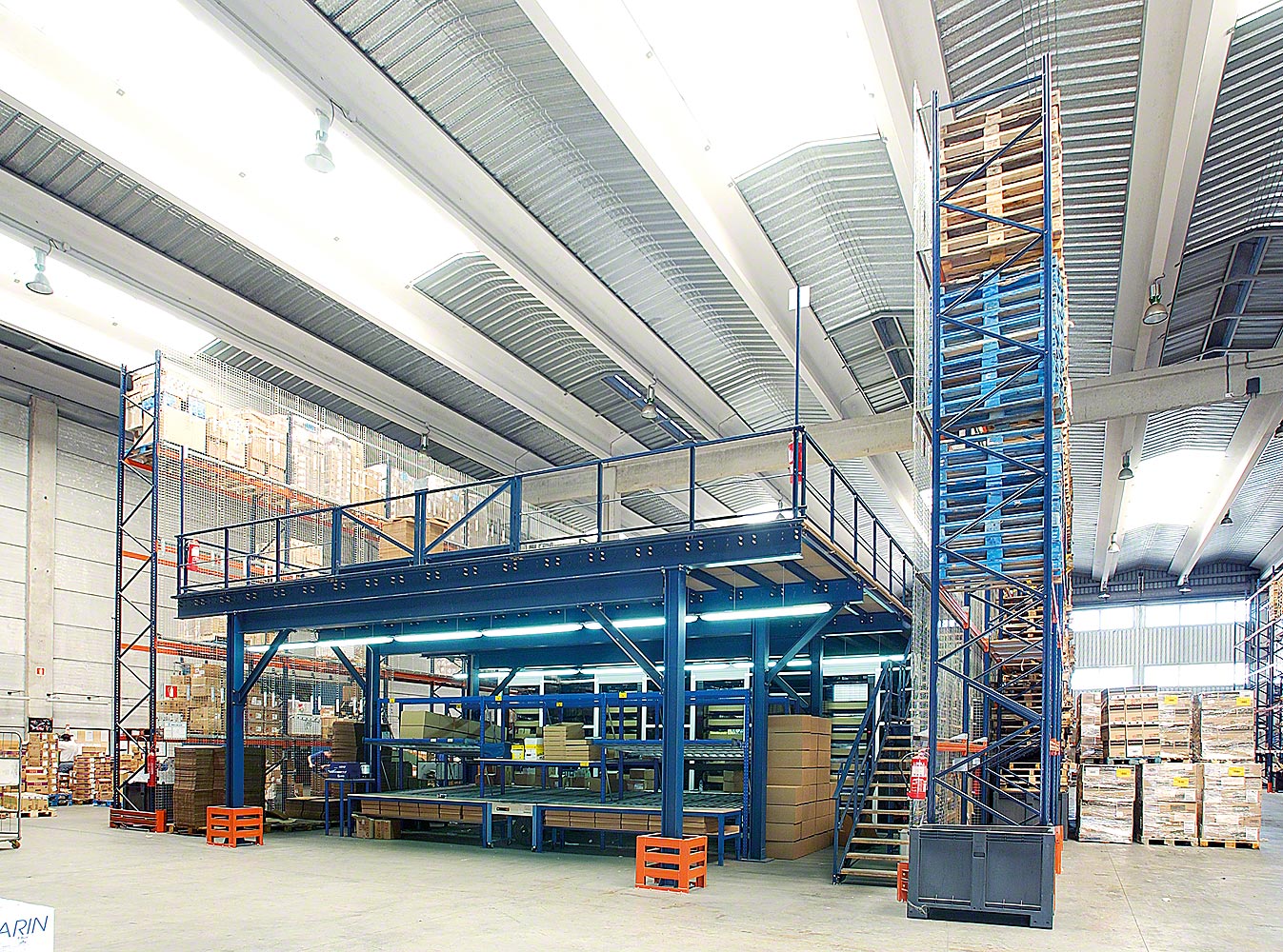 c34ba3dc-6d05-1f45-04ca-b6c8efb117b5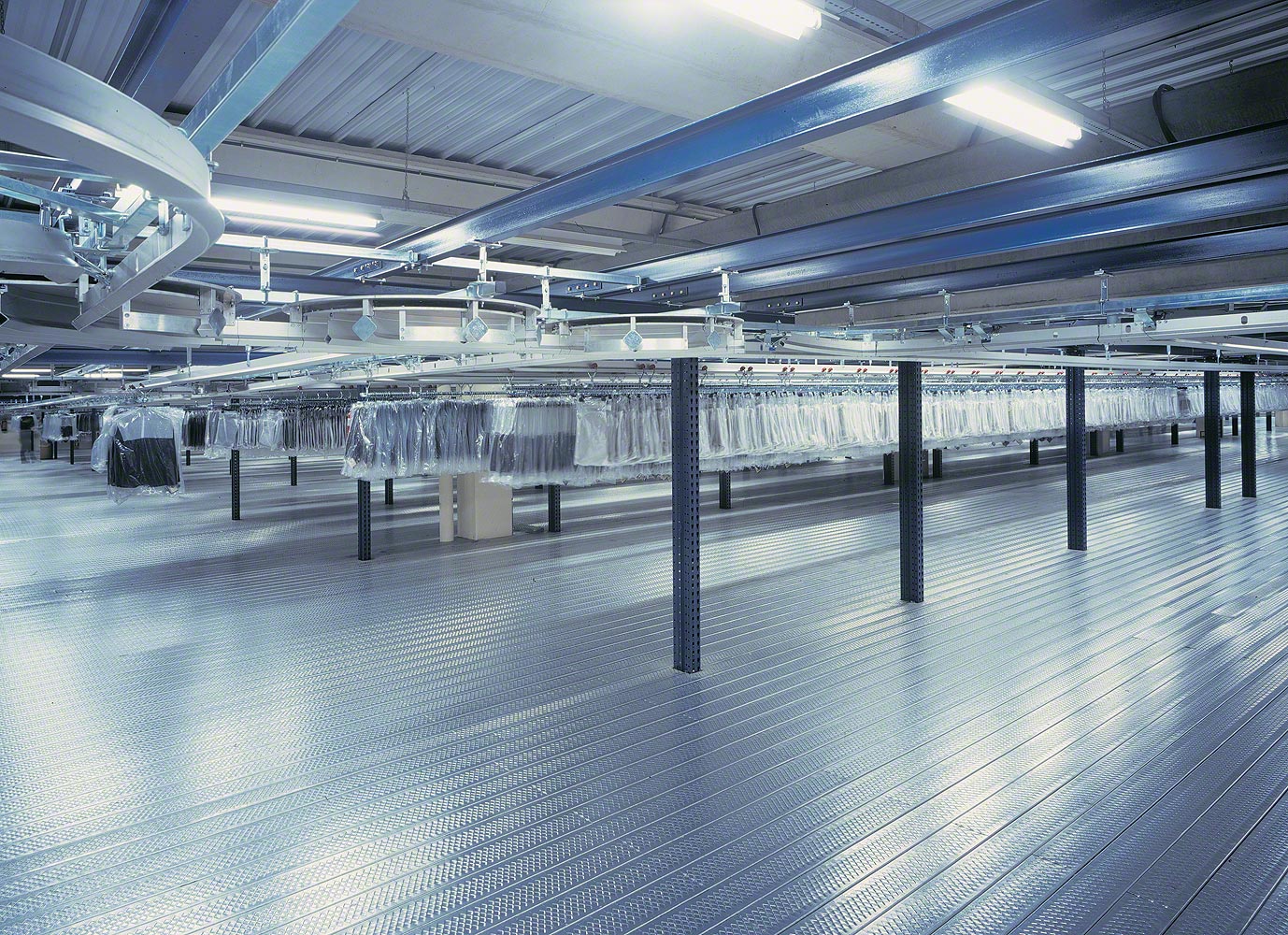 3de7c92e-a88d-6f9a-a727-3e04b2684008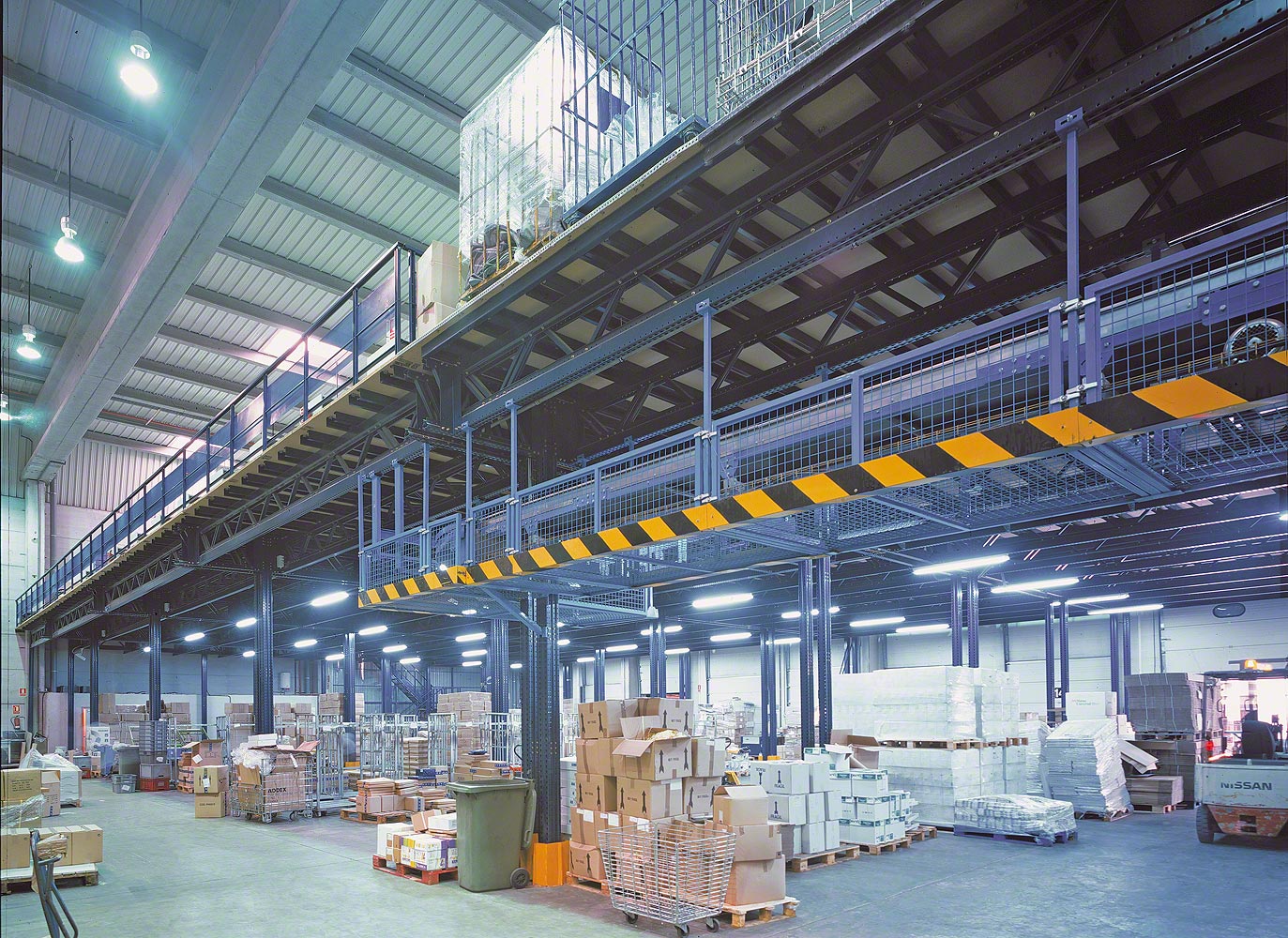 905661b5-f75c-f56a-1e44-245f203c1f1e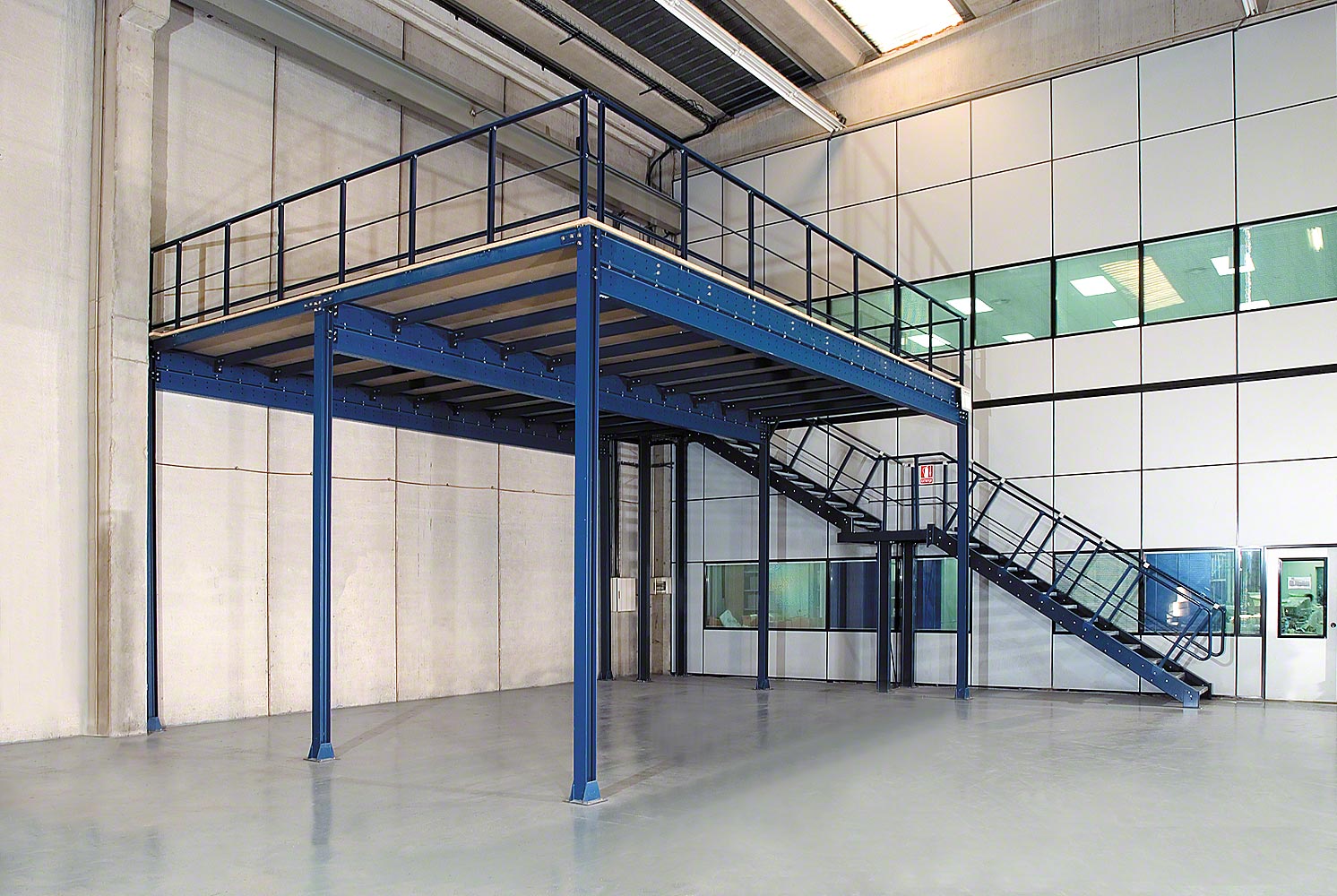 8f01eb1b-d44a-bcf3-500f-d7588de148e4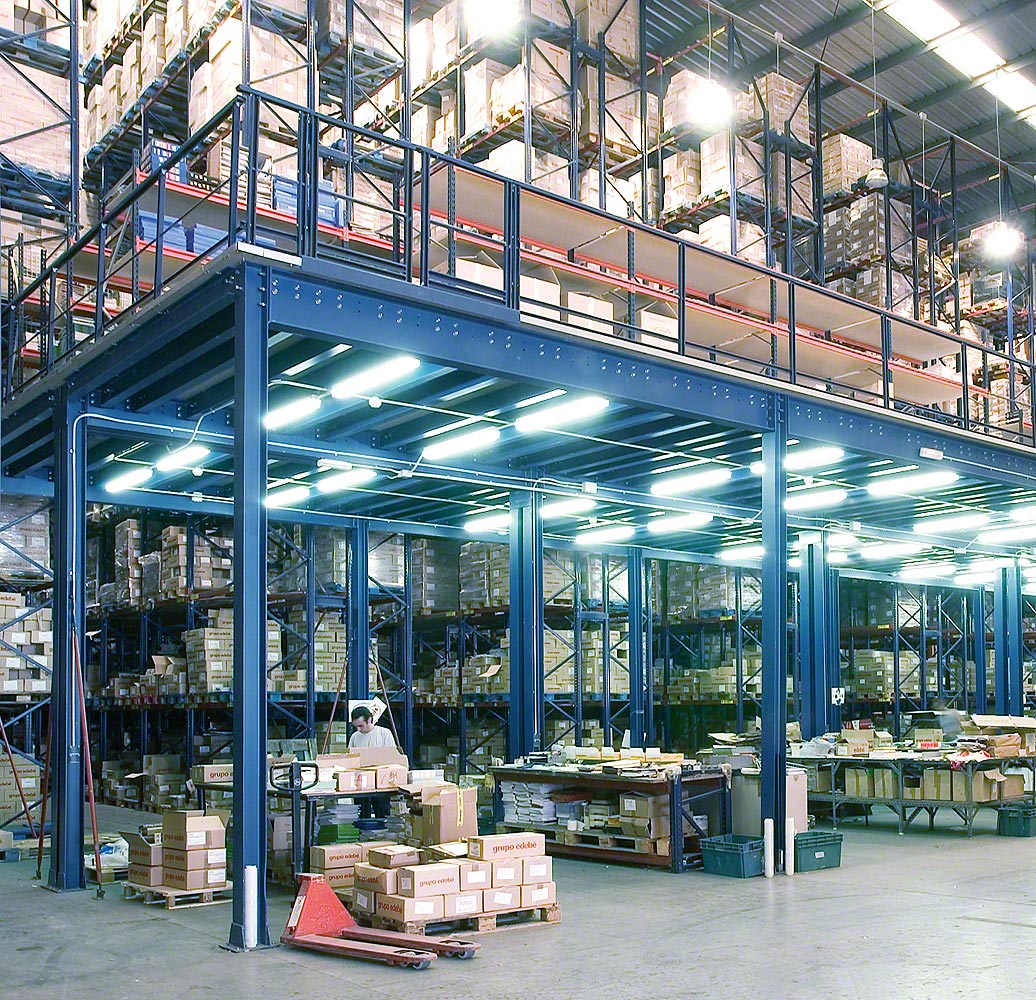 45c4d69c-ee39-9232-8b02-4355fe436abb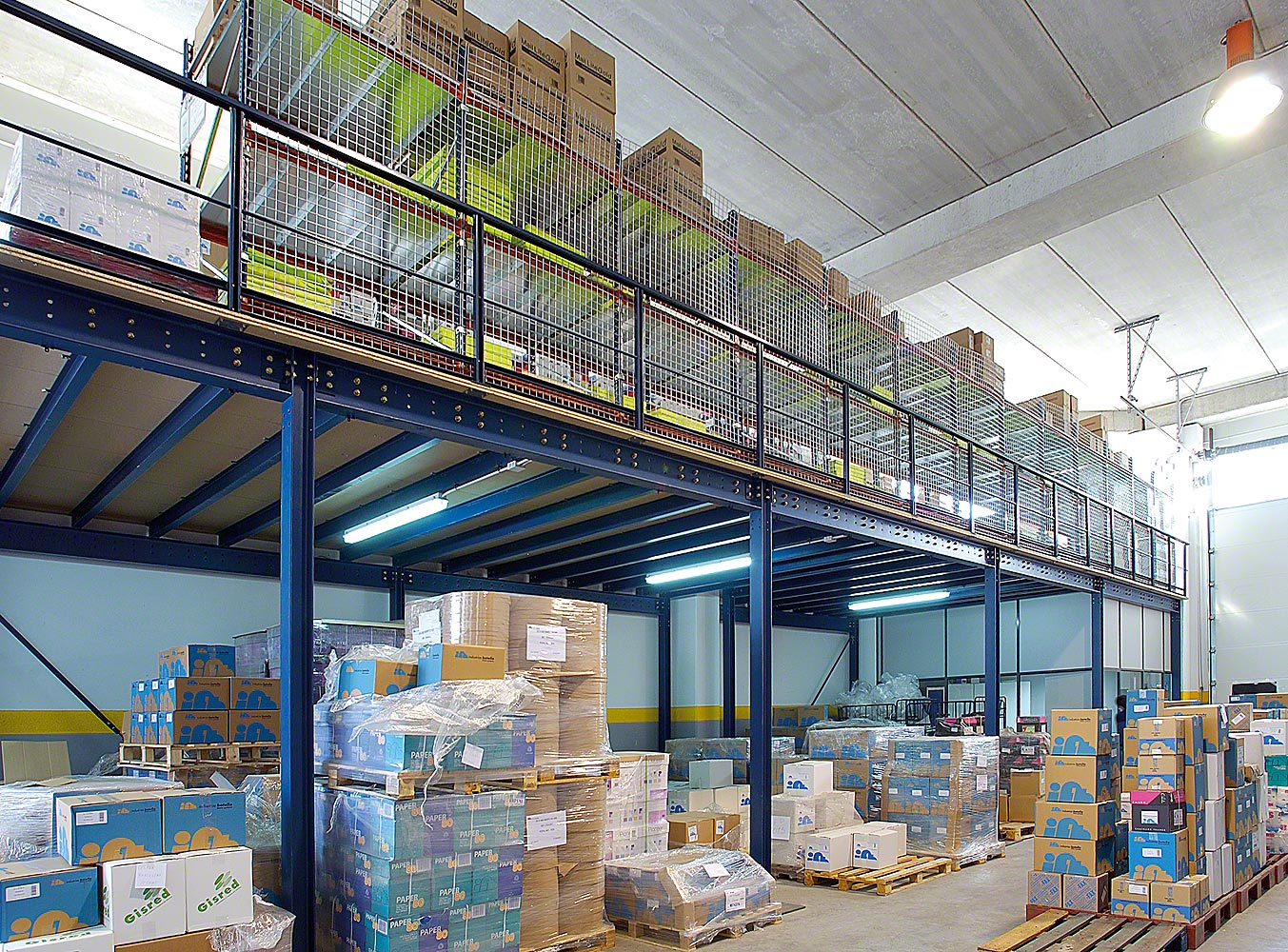 29c38fc0-ebe1-dcdc-1e9b-fb01a1c079ae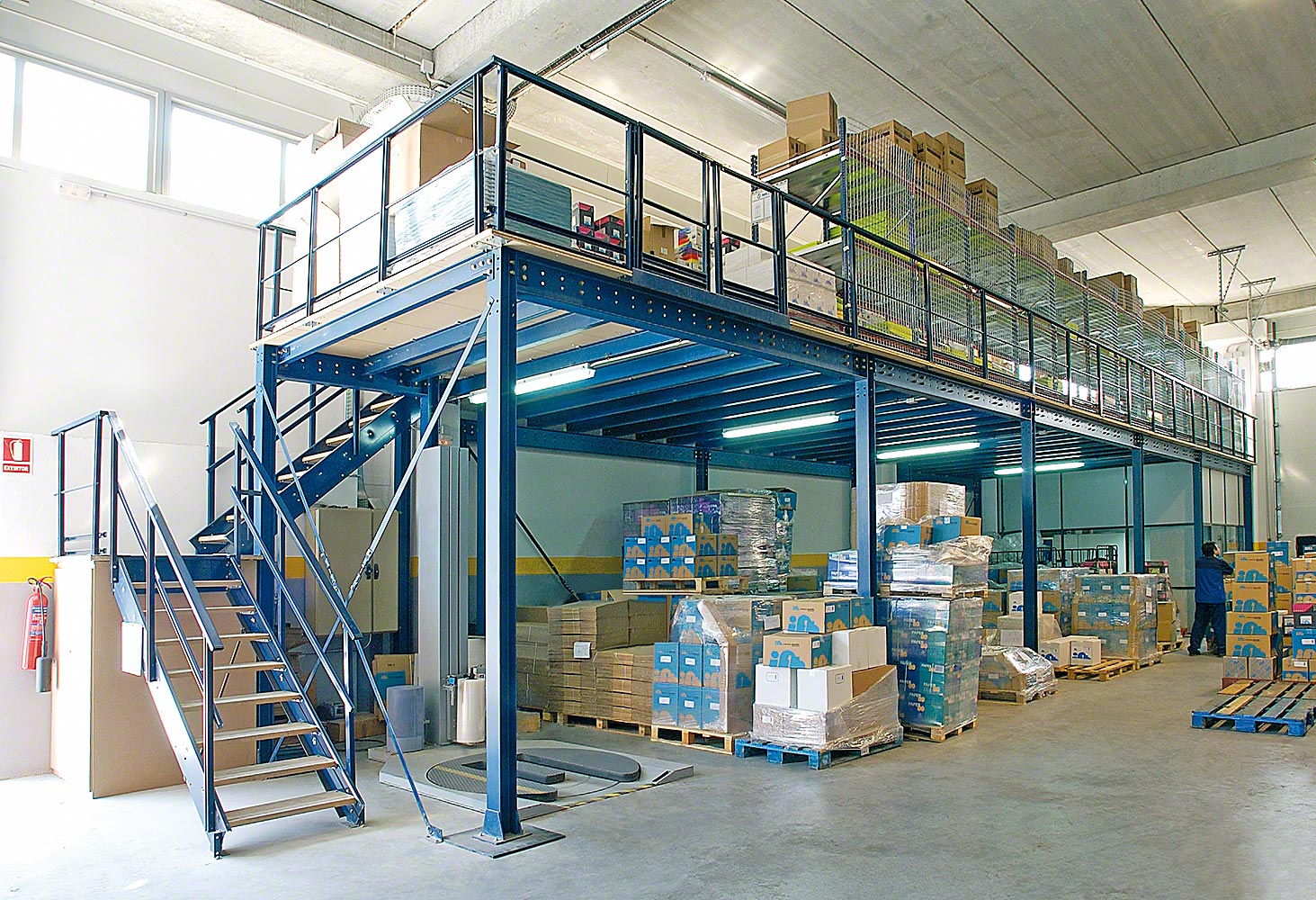 191068ef-442e-09bf-57c3-acf201027f56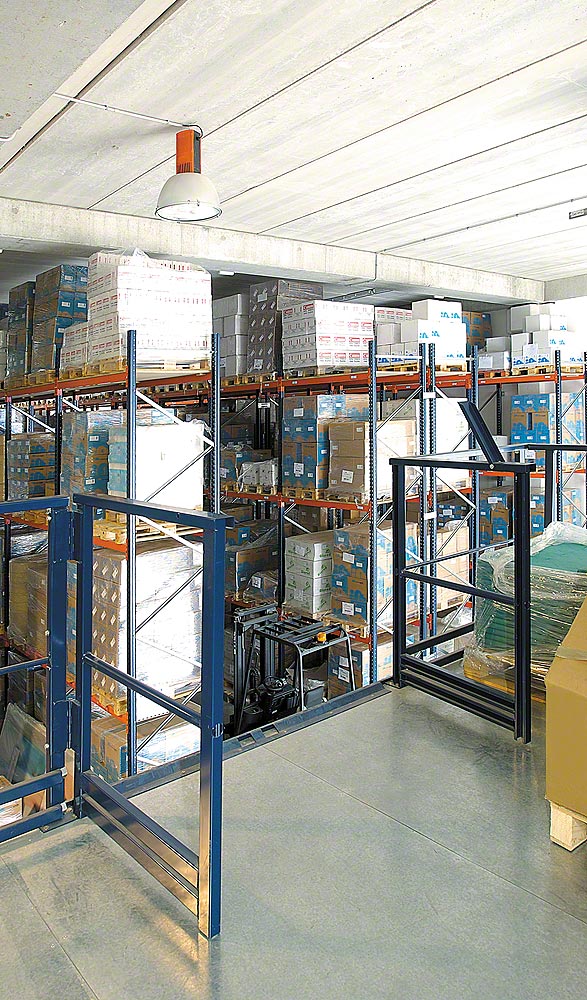 191f1065-3f57-e4e3-091c-ff746507e7b6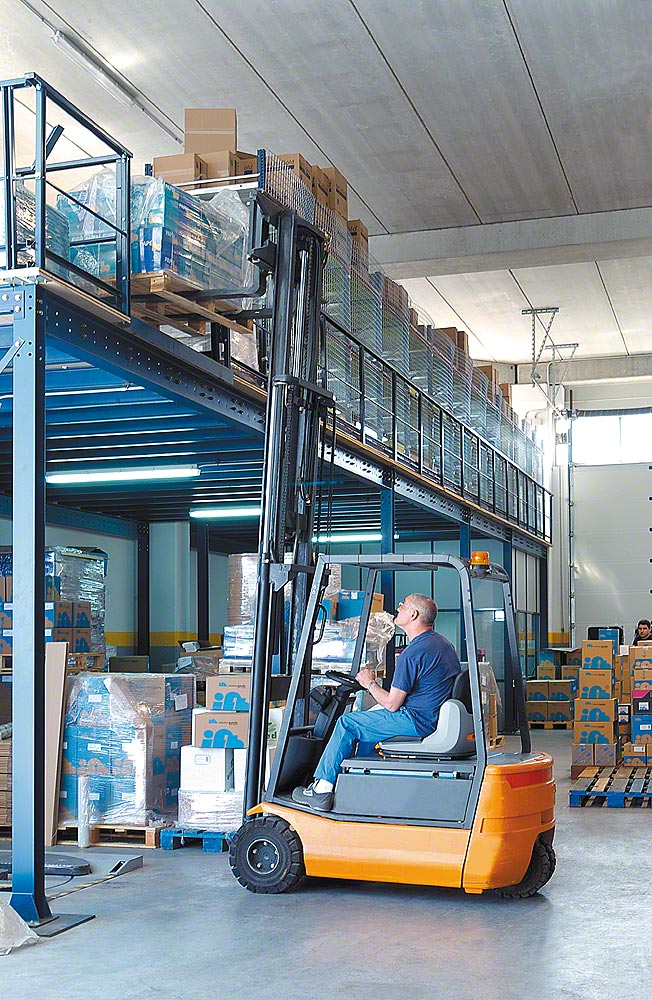 728ff53f-f60c-c31b-ecab-0380d508f073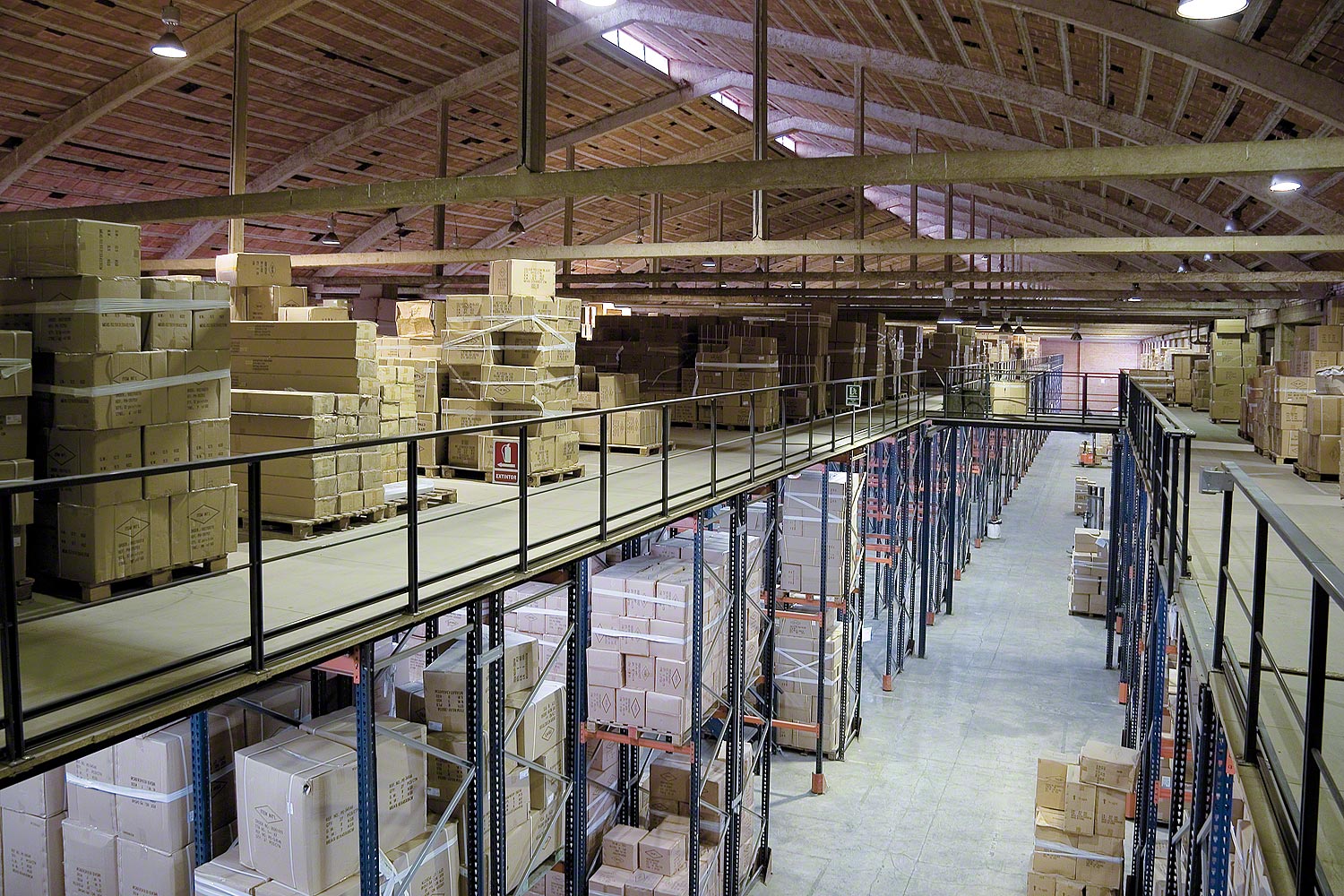 9f5638c6-134b-e807-dd6e-726e33d8e172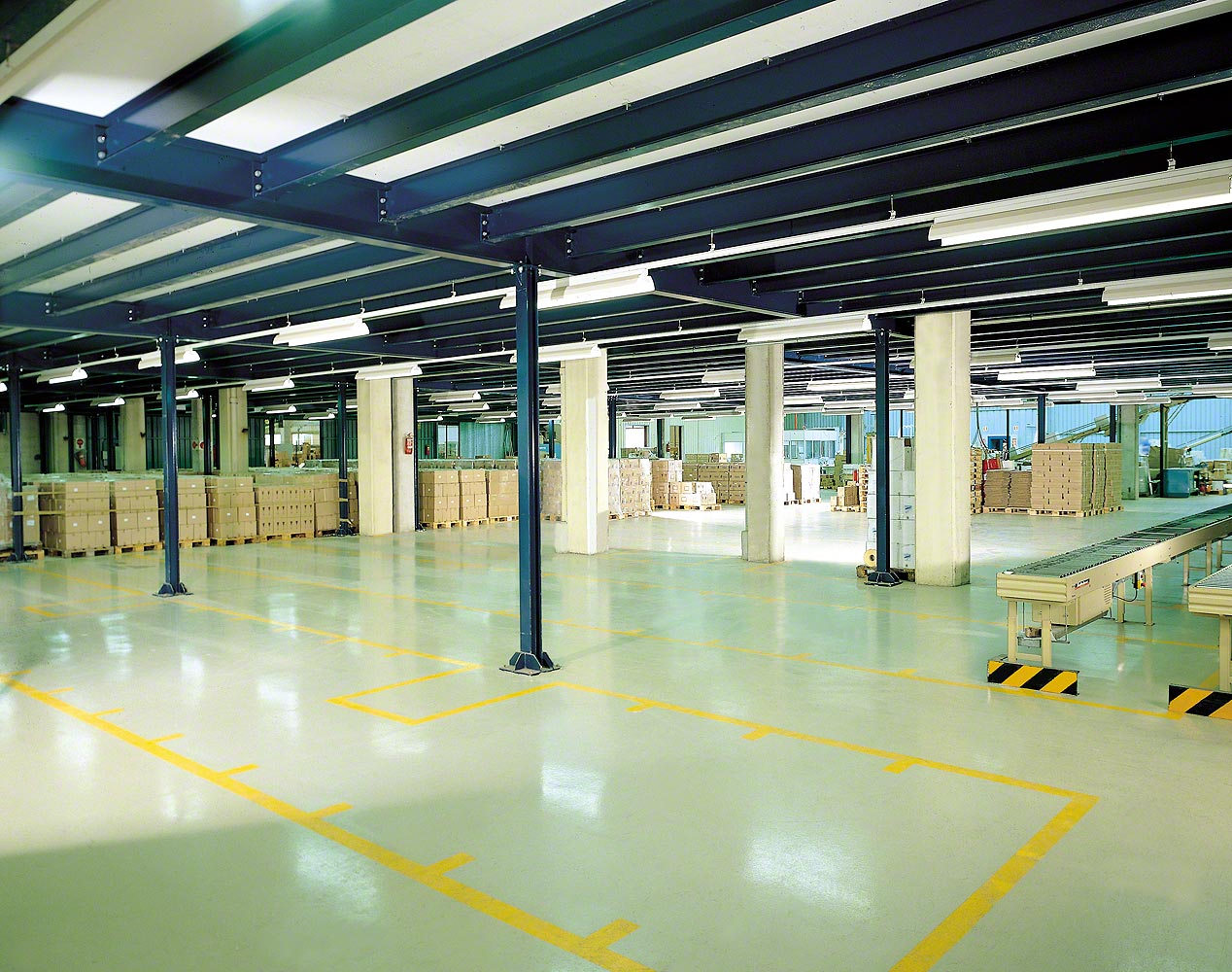 b9ed3b9e-312b-c53c-9ee2-07656660de16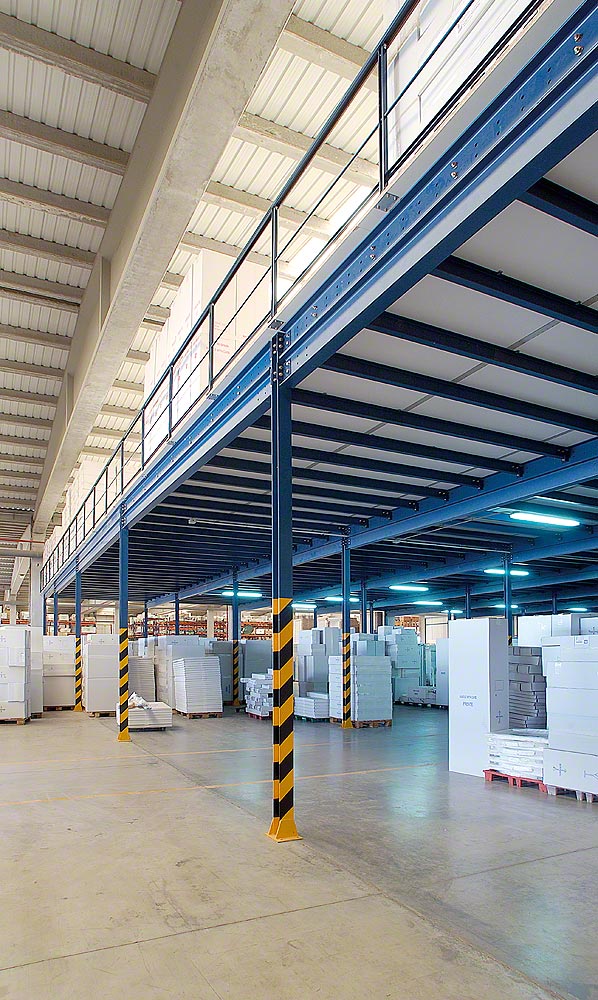 233aa3d7-e0bf-7e5a-2553-fbedb98b4ebf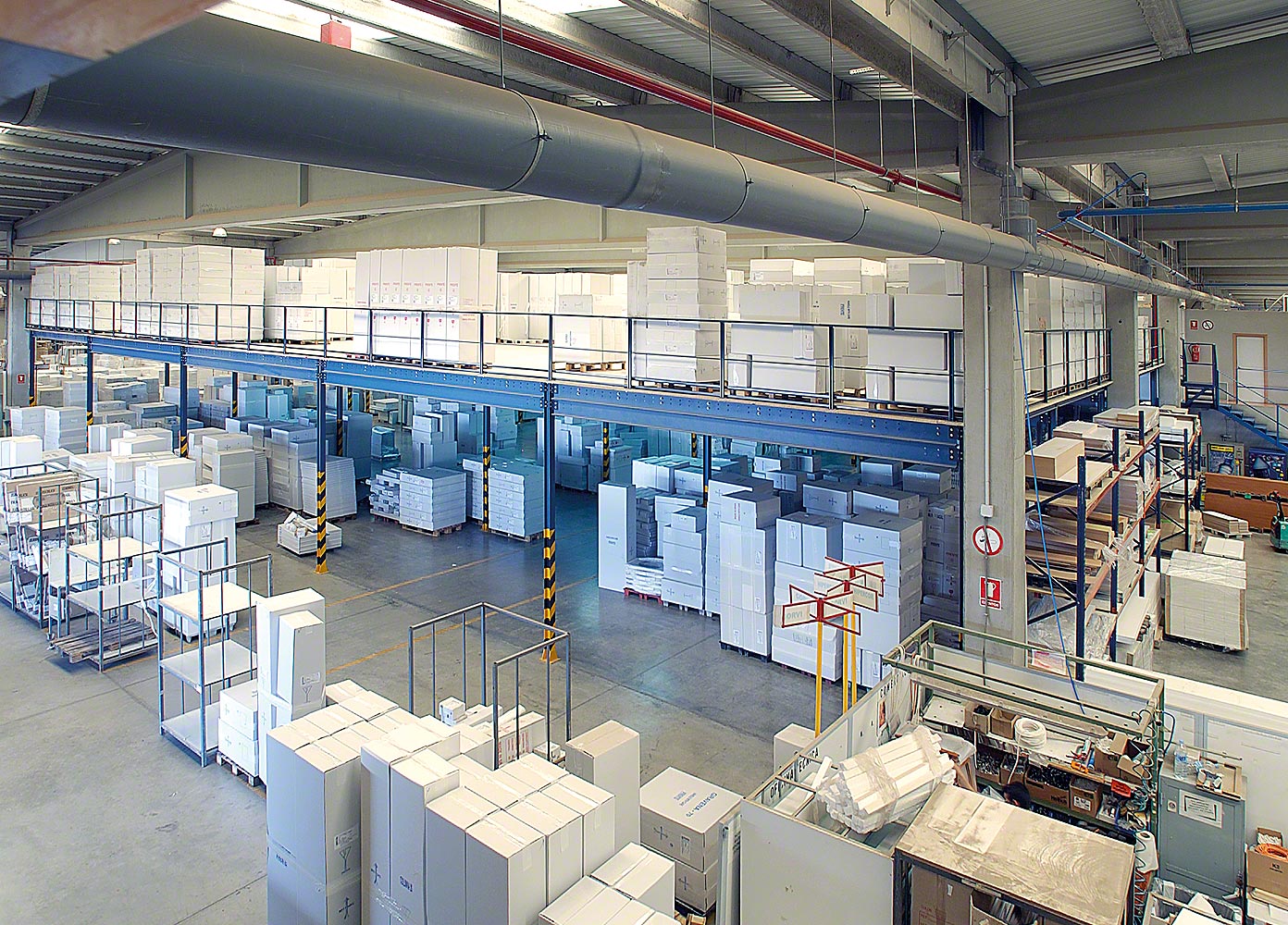 272df3c6-5589-ee54-6072-17d4458cea7f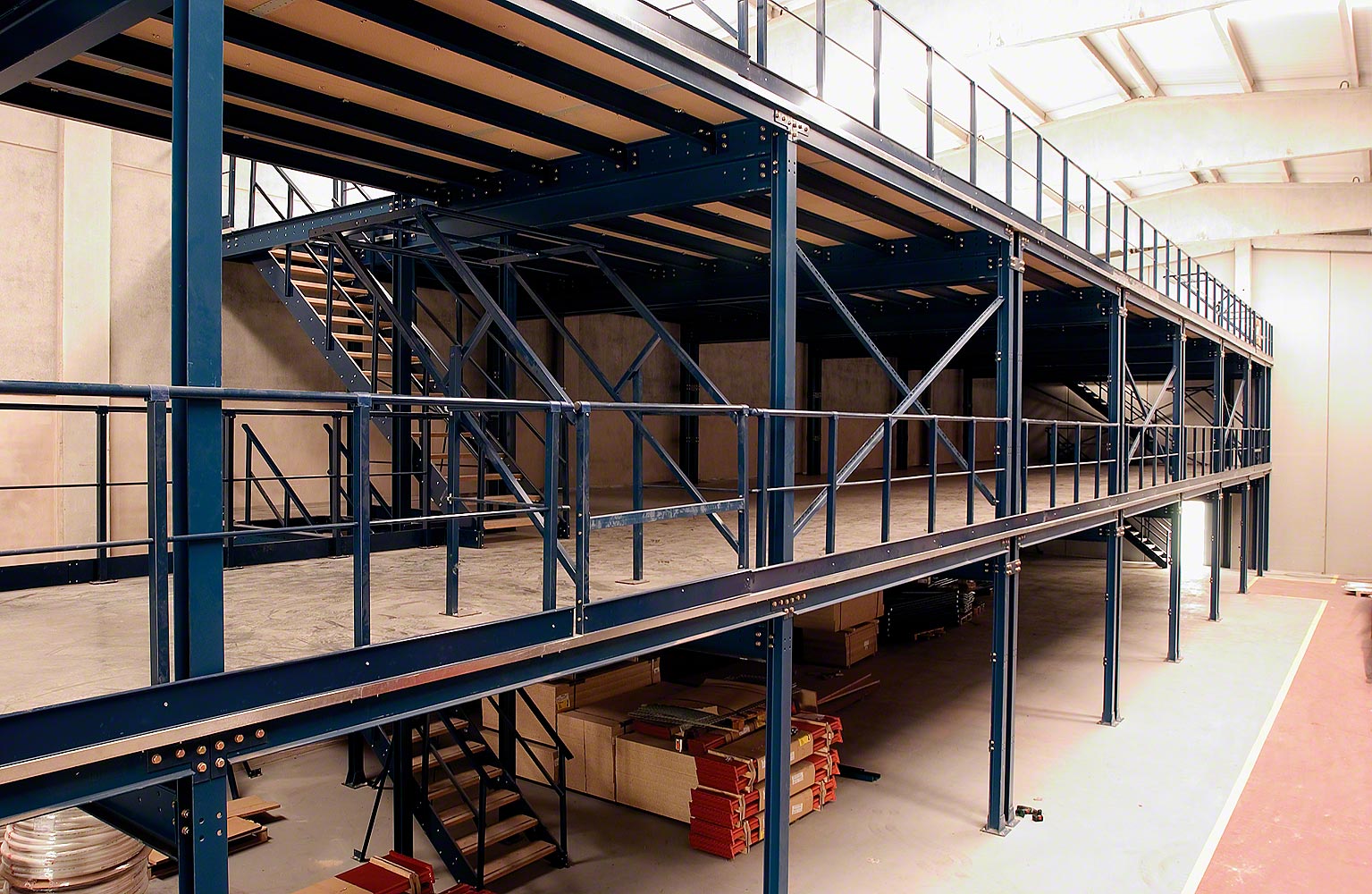 606b6875-eeba-1bba-4760-362fdfc0c547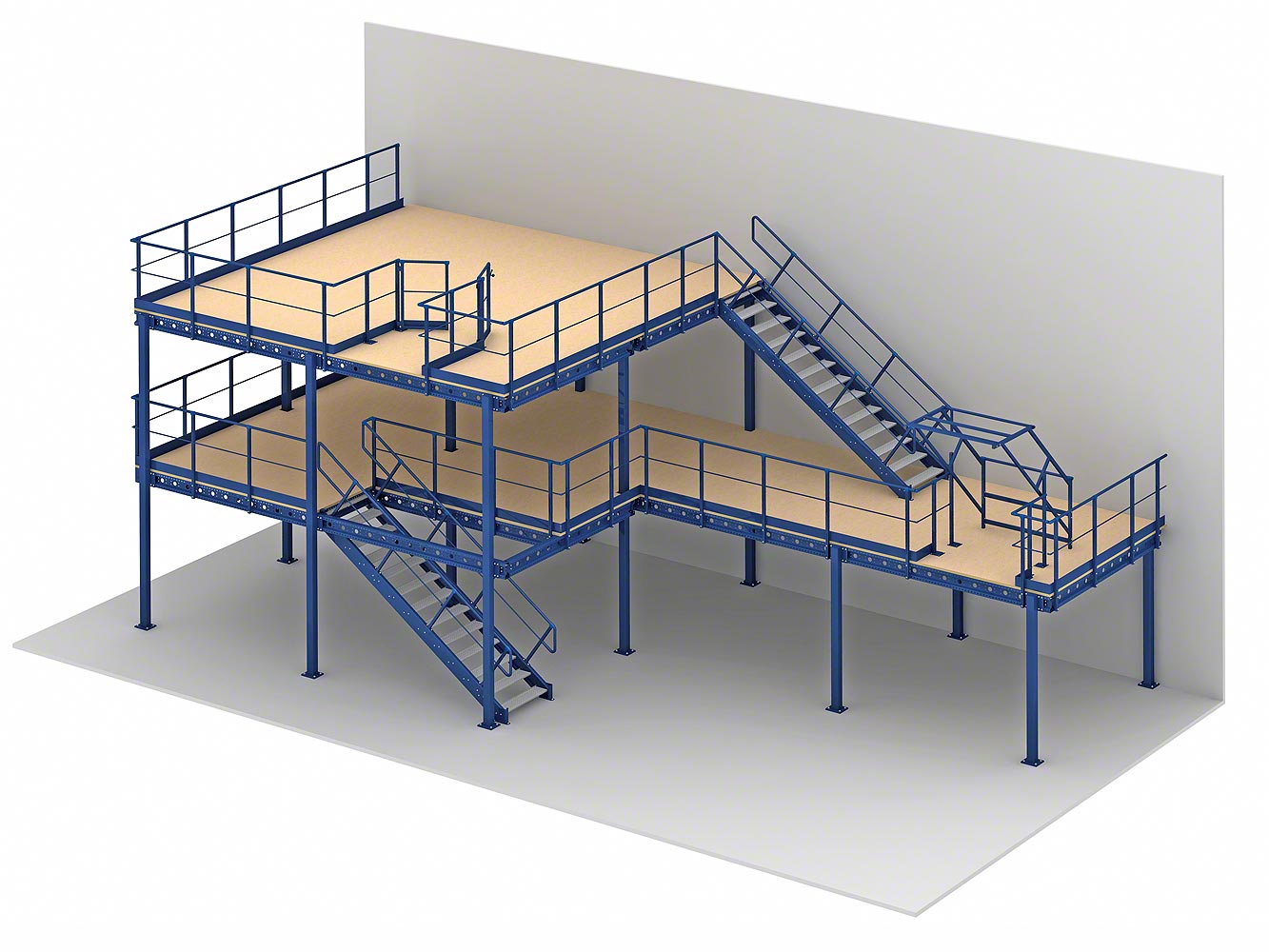 567153c1-ec57-07d5-fbb3-82f8d87e2f94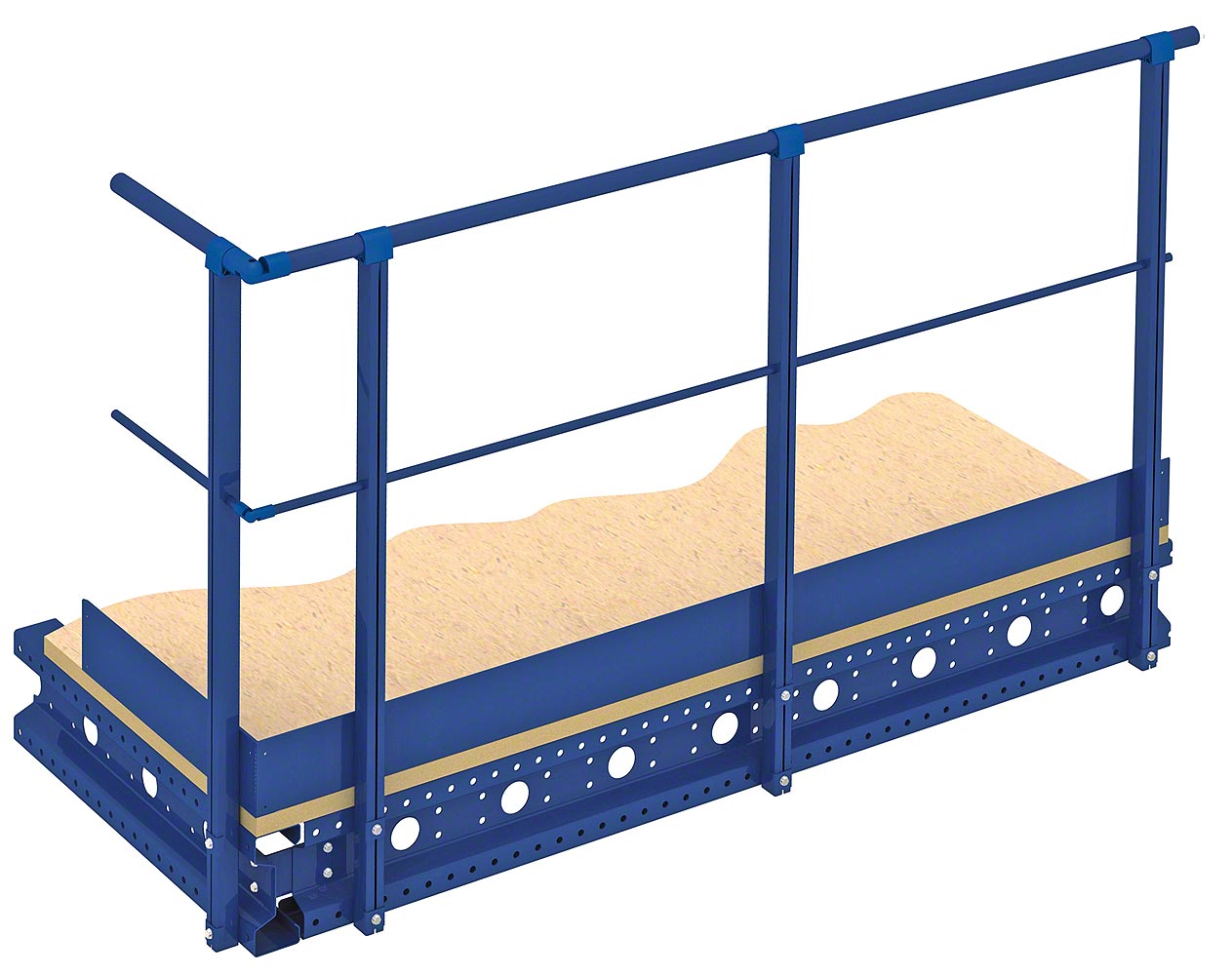 e8d0fa19-c089-4d8a-fec4-b2fbf25e1a3f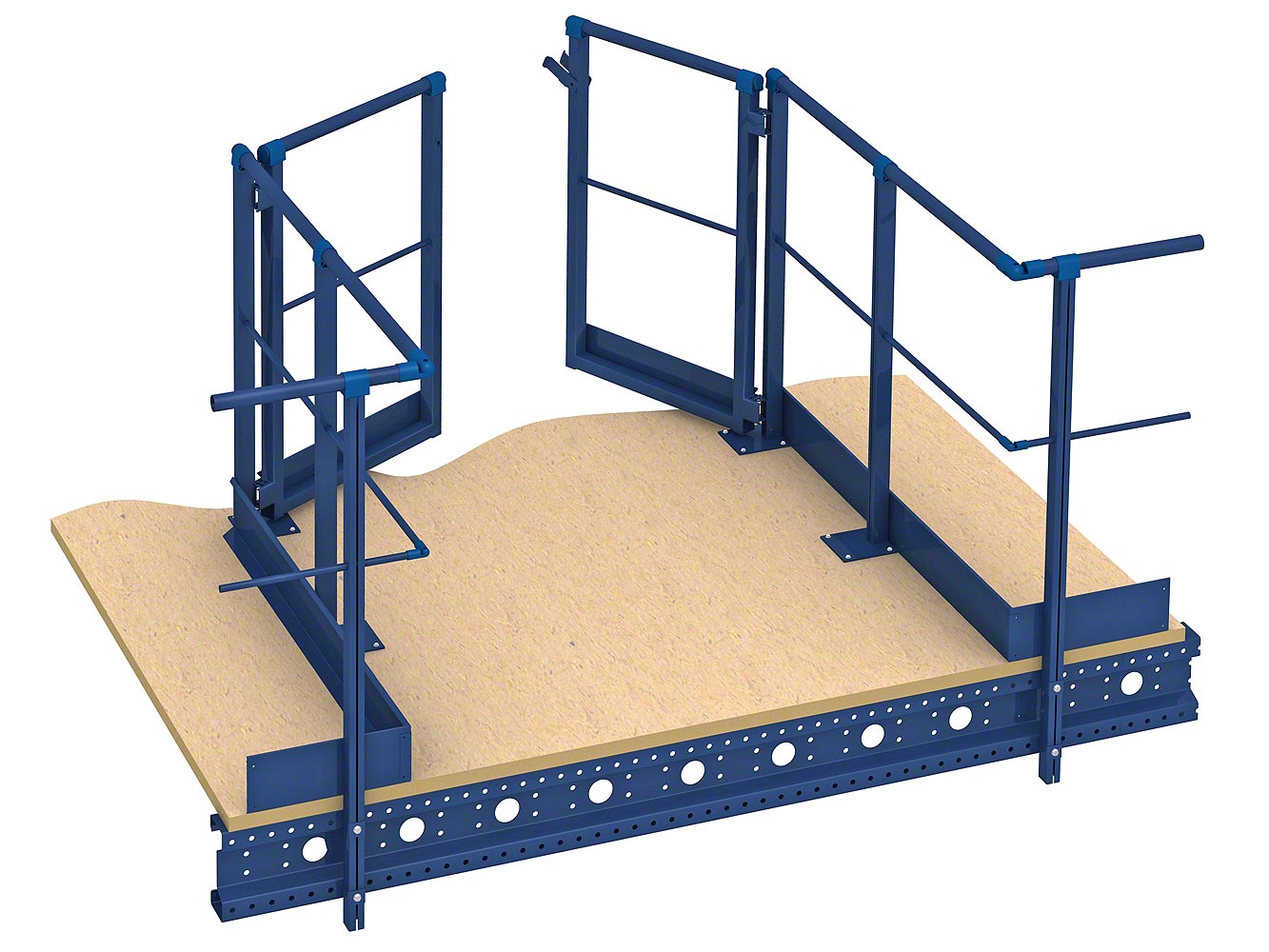 091a85f8-05dc-81d1-7e41-a29dcac56e23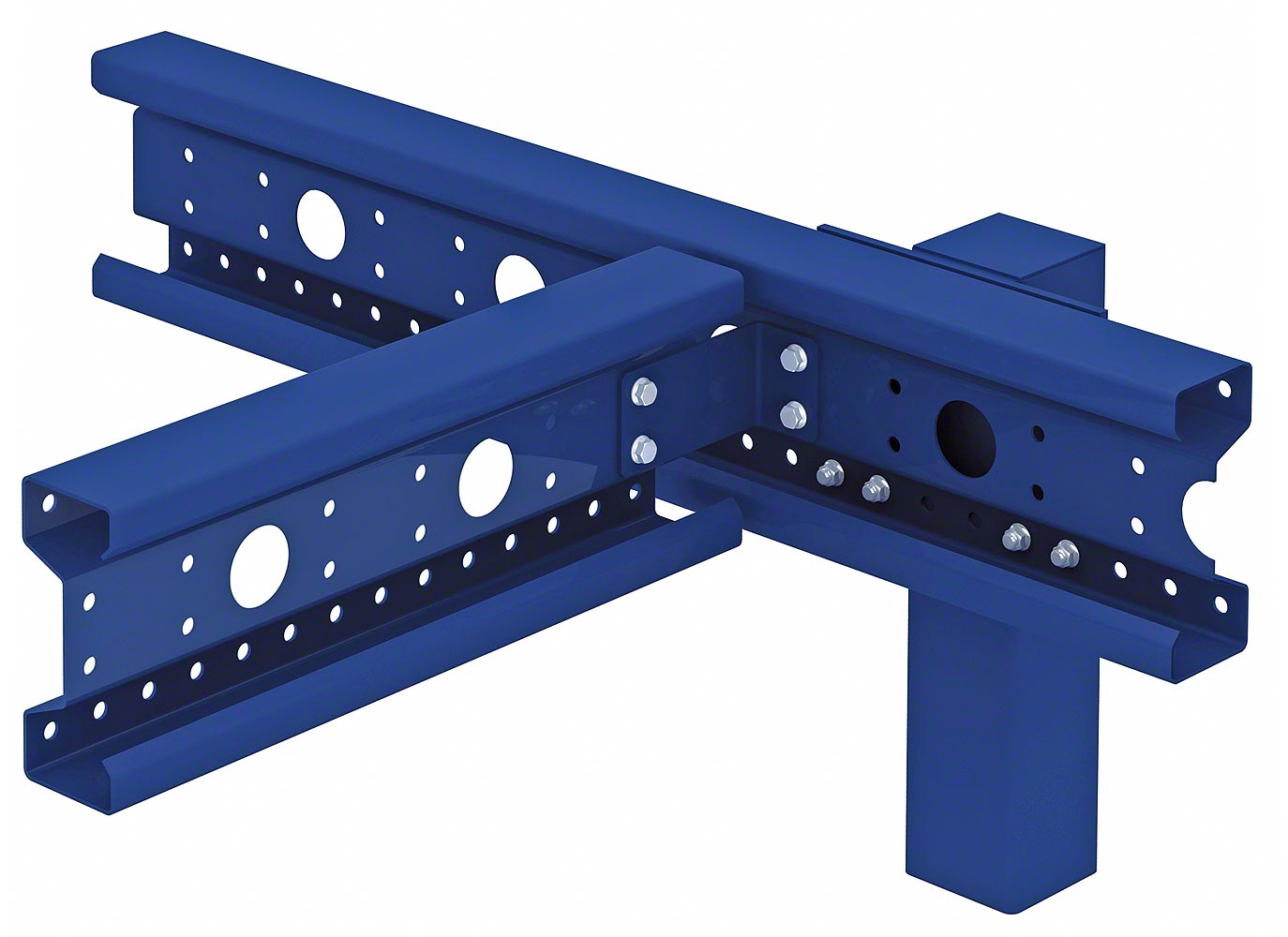 b5853e0b-9456-8047-0637-47dcfc88799c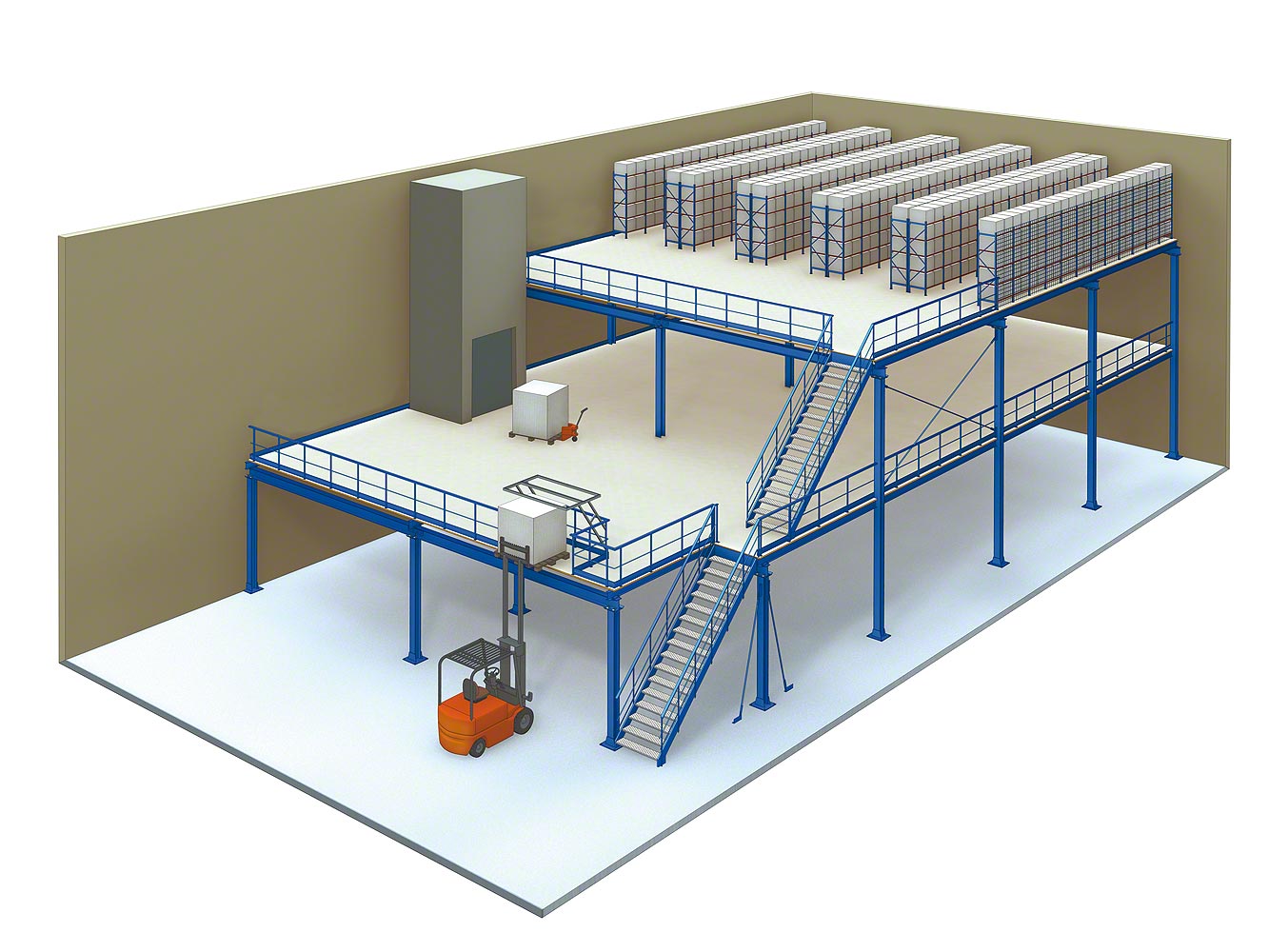 48870df7-7a74-9a3d-4155-970a94f2f02c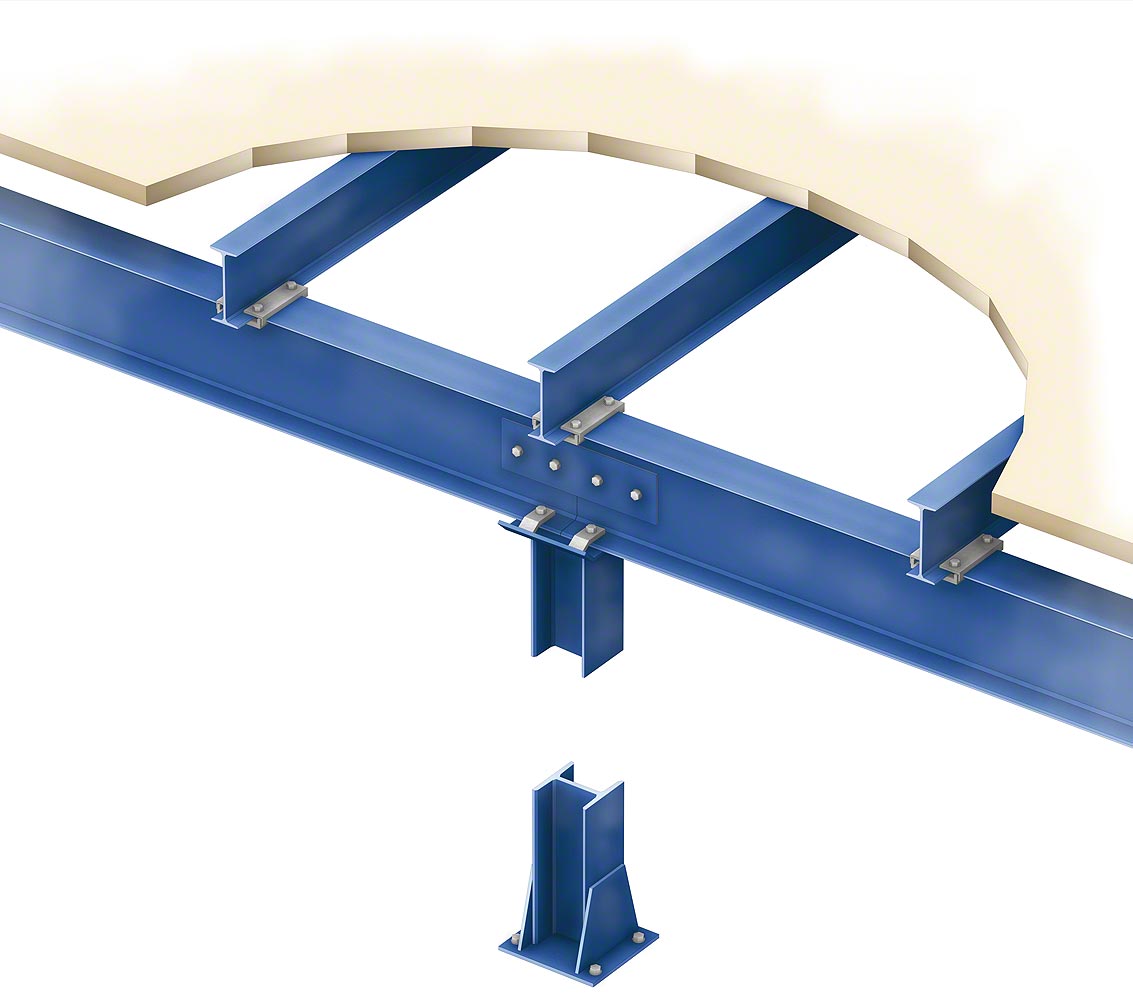 bf99aa1f-5152-be16-fb9c-a9be1f575f02
Mezzanine floor racking systems let your company optimize the vertical space of a warehouse by doubling or tripling the usable surface area. Adding mezzanine work platforms can be the most cost-efficient way to increase warehouse storage space without the expense of a building expansion.
When designing a mezzanine floor, it is important to consider access points, work systems, products, and handling methods to custom plan your system. Steel mezzanine systems can be completely disassembled and re-used. The structure, dimensions, and location are easily modified, with virtually endless possible uses in any industrial setting.
Advantages
Installation is quick, clean and staightforward
Custom designs fit any pre-built warehouse layout and budget
Flooring options like chipboard, metal covered chipboard, slotted or metal grid
Compatible with a variety of shelving or industrial storage systems
Interlake Mecalux's versatile mezzanine made of high-quality components create additional storage spaces in an already existing or brand new installation. Accessories such as stairs, hand rails, vertical lifts, gates, and security cages improve safety and facilitate product flows from one floor to another. Our wide range of sizes, flooring types, and constructive systems mean your mezzanine adapts to your specific business needs.
Several constructive systems are available to suit the load, column span and space purposing of a mezzanine floor racking system. Hot-rolled steel beam-to-brackets system for medium to heavy-duty designs, or cold-formed steel mezzanines with perforations to insert cables or sprinkler systems. Choosing which type of mezzanine floor to install is considered in the initial design calculations.
Enclosed with railings, these work platforms create a secure space for storage and picking tasks. Protective kick boards are also fitted around the bottom of the same area to prevent objects from falling off the mezzanine. Your mezzanine acts as a safety buffer for loading and unloading from the ground level by installing, for example, an up-and-over gate or a swing railing.
Stairs developed by Interlake Mecalux are easy to install and give quick access to mezzanine floors. Sturdy and adaptable to different heights, they meet all current U.S. building standards.