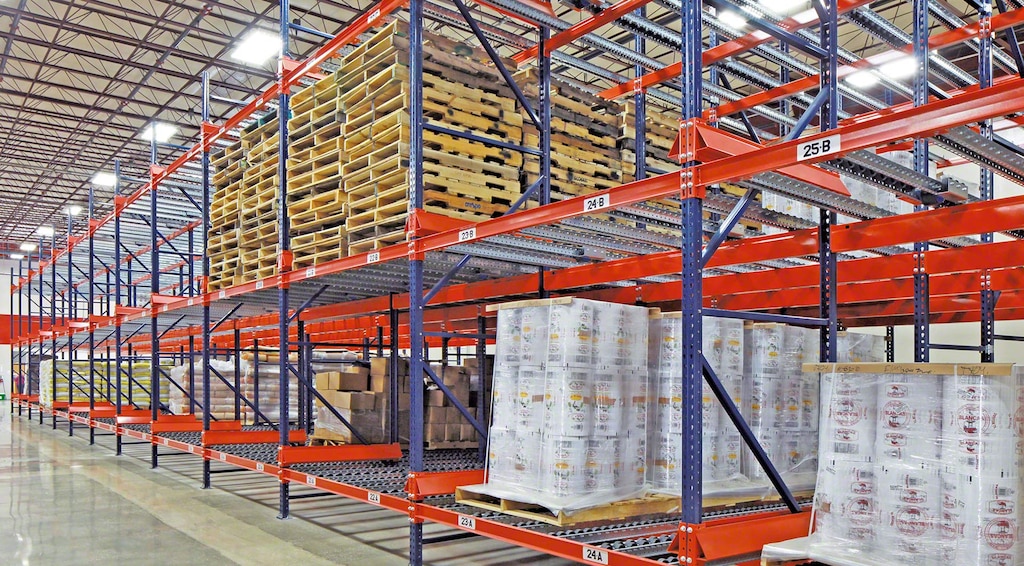 FIFO system for precise pallet rotation. Eliminate task interference and maximize capacity.
The ideal system to store perishable goods with high rotation, as well as, high consumption goods with continuous flux.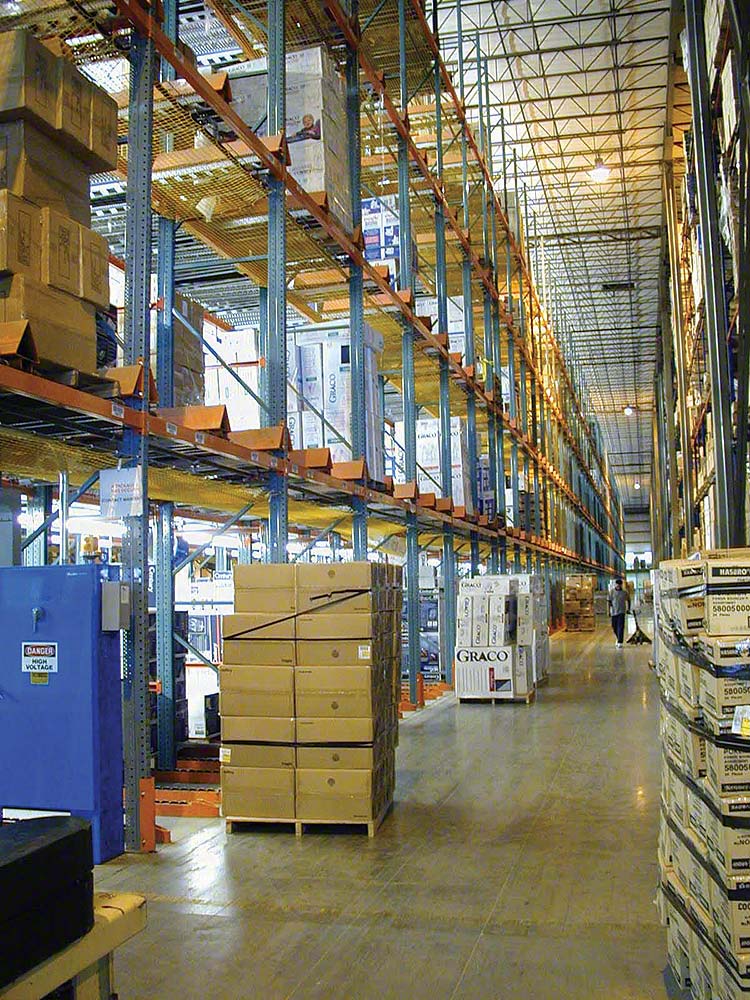 84e806da-6a57-7314-cb35-9dec9fa3e05f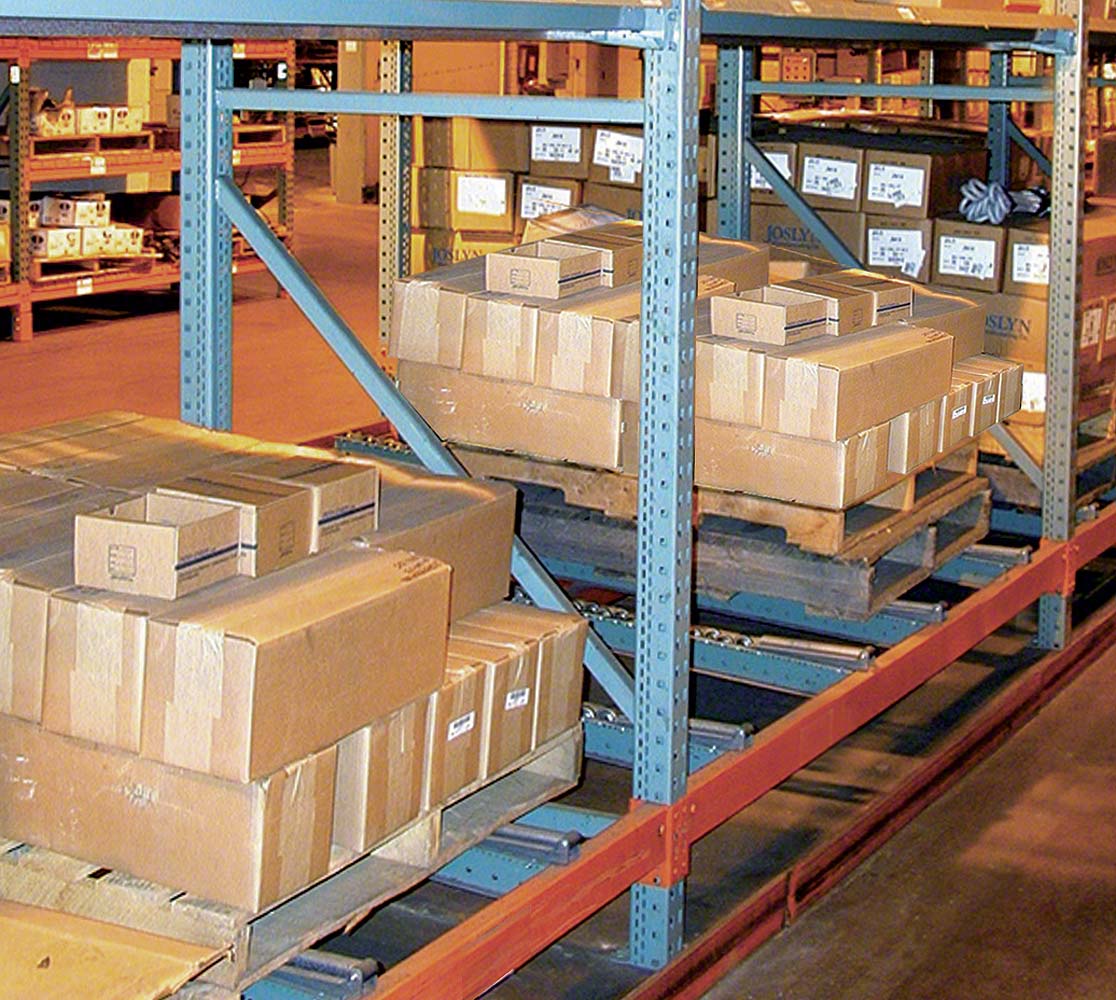 2188ce2b-923c-1f8f-f719-088b6512abcd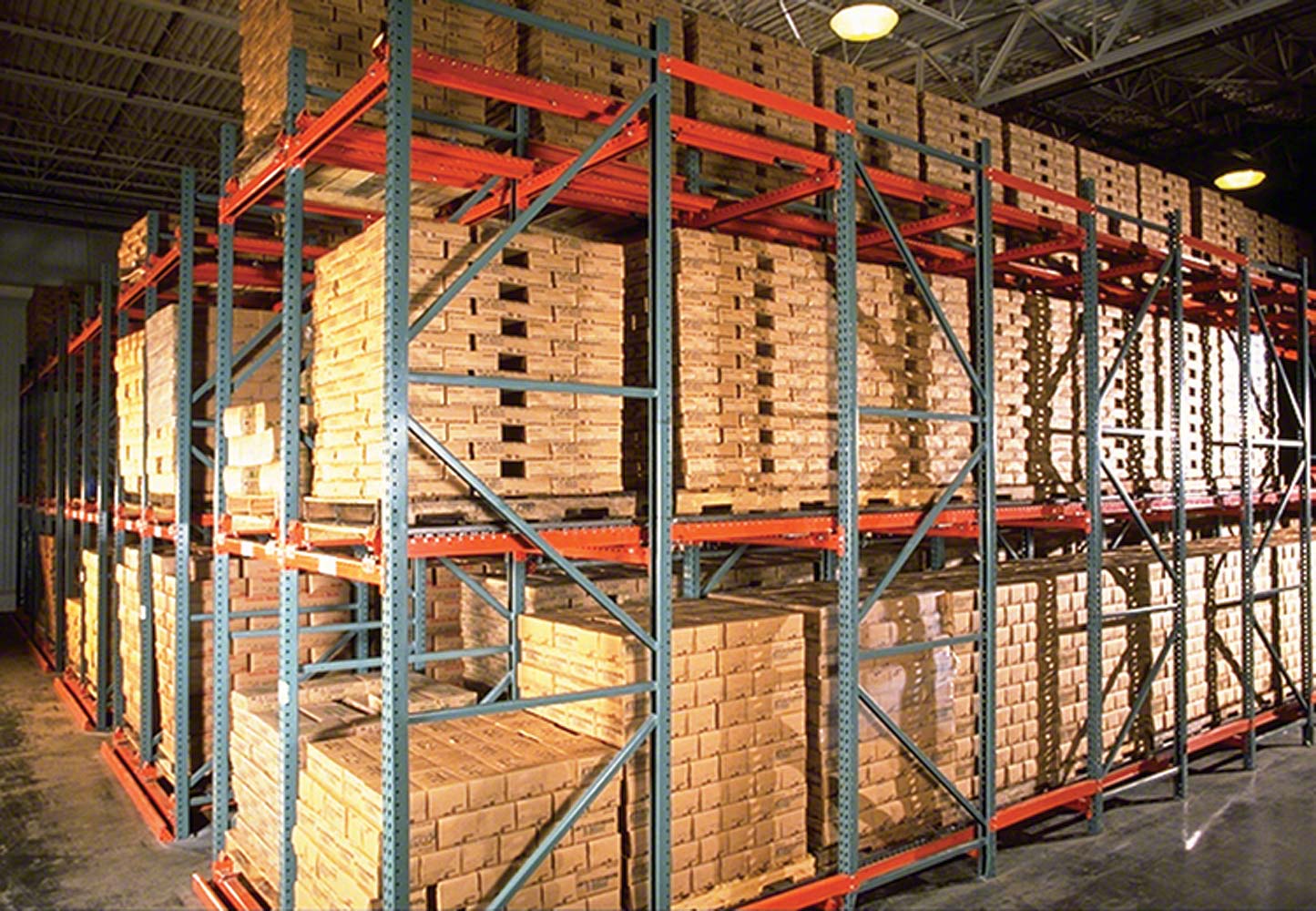 0a35be93-11b4-7c2f-ddaf-75d57869eddf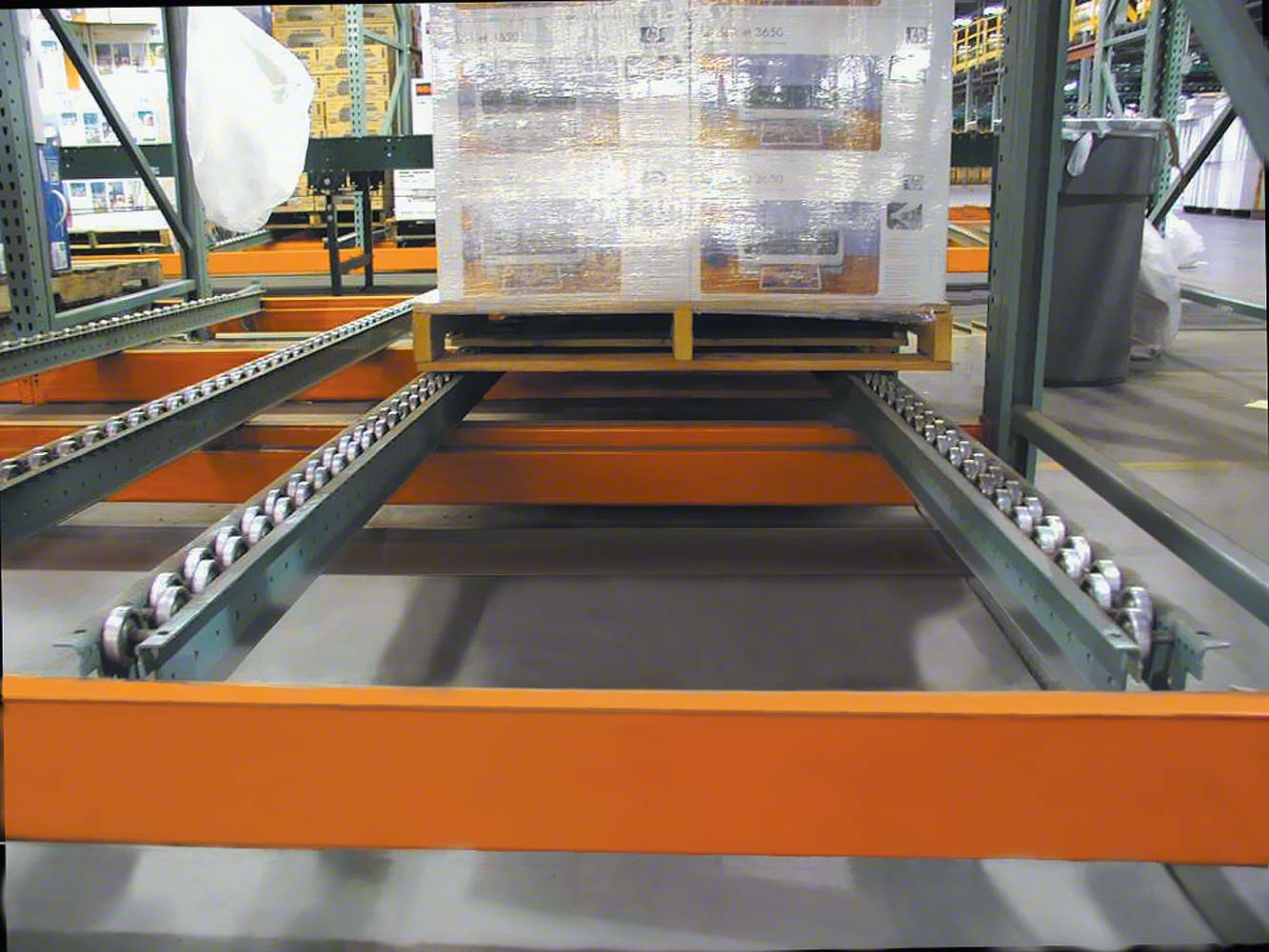 1a6714ad-0037-8c41-d346-16a51b63fcb3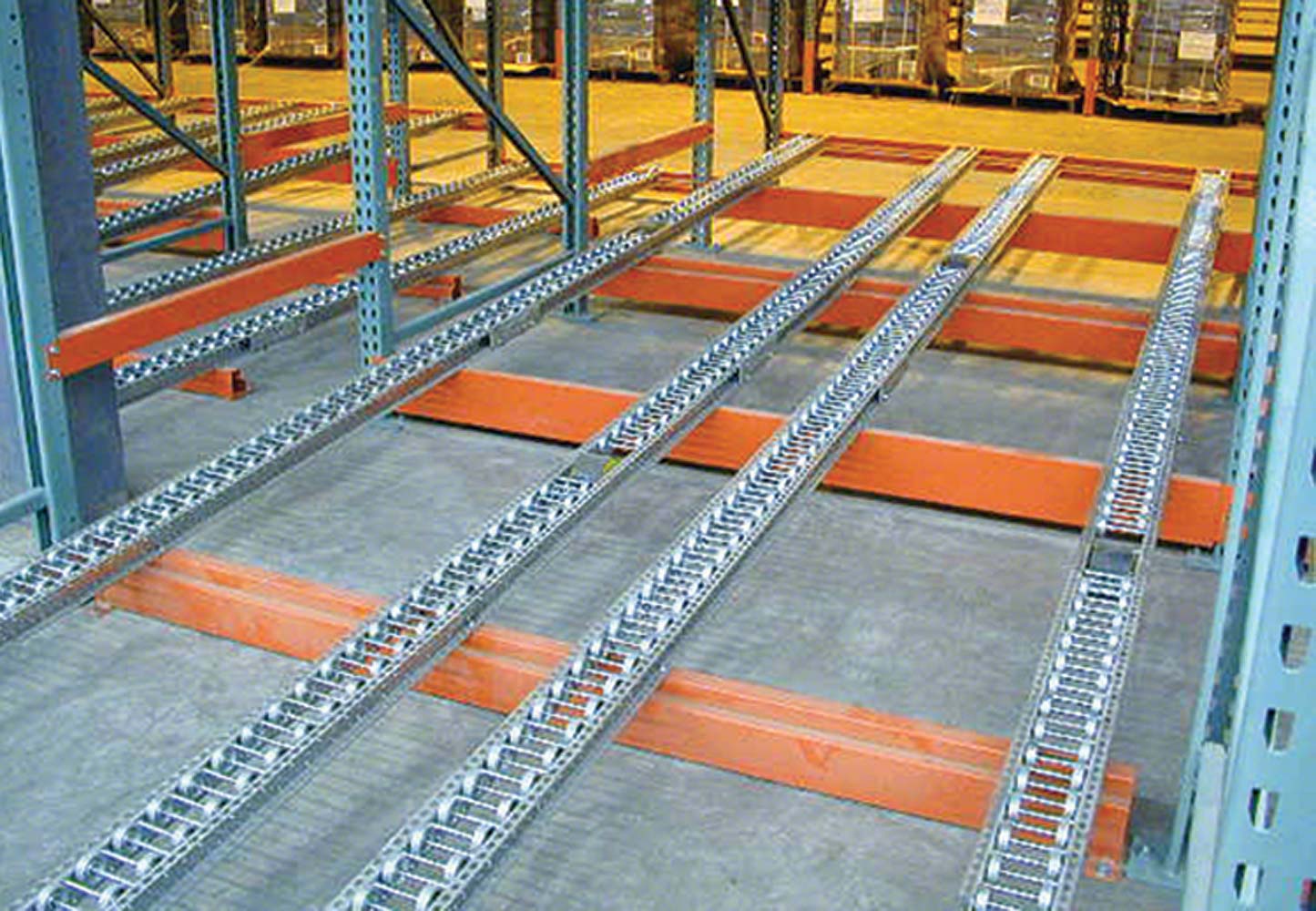 e77add81-b6da-2f85-0d94-e6b3c4ba2562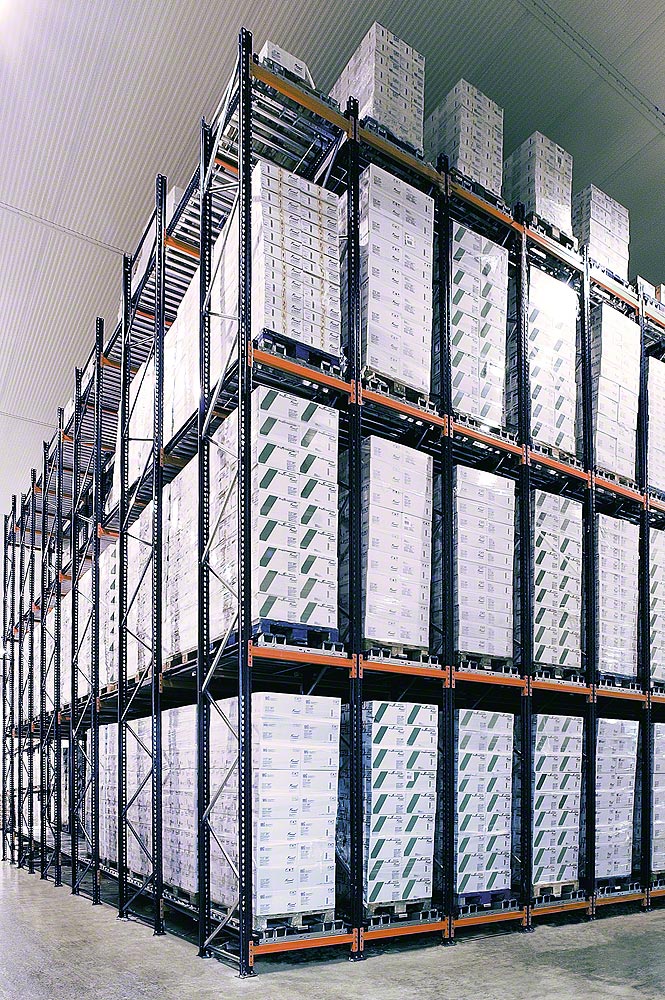 85f9c493-3dad-0875-91e4-eecb1549ddff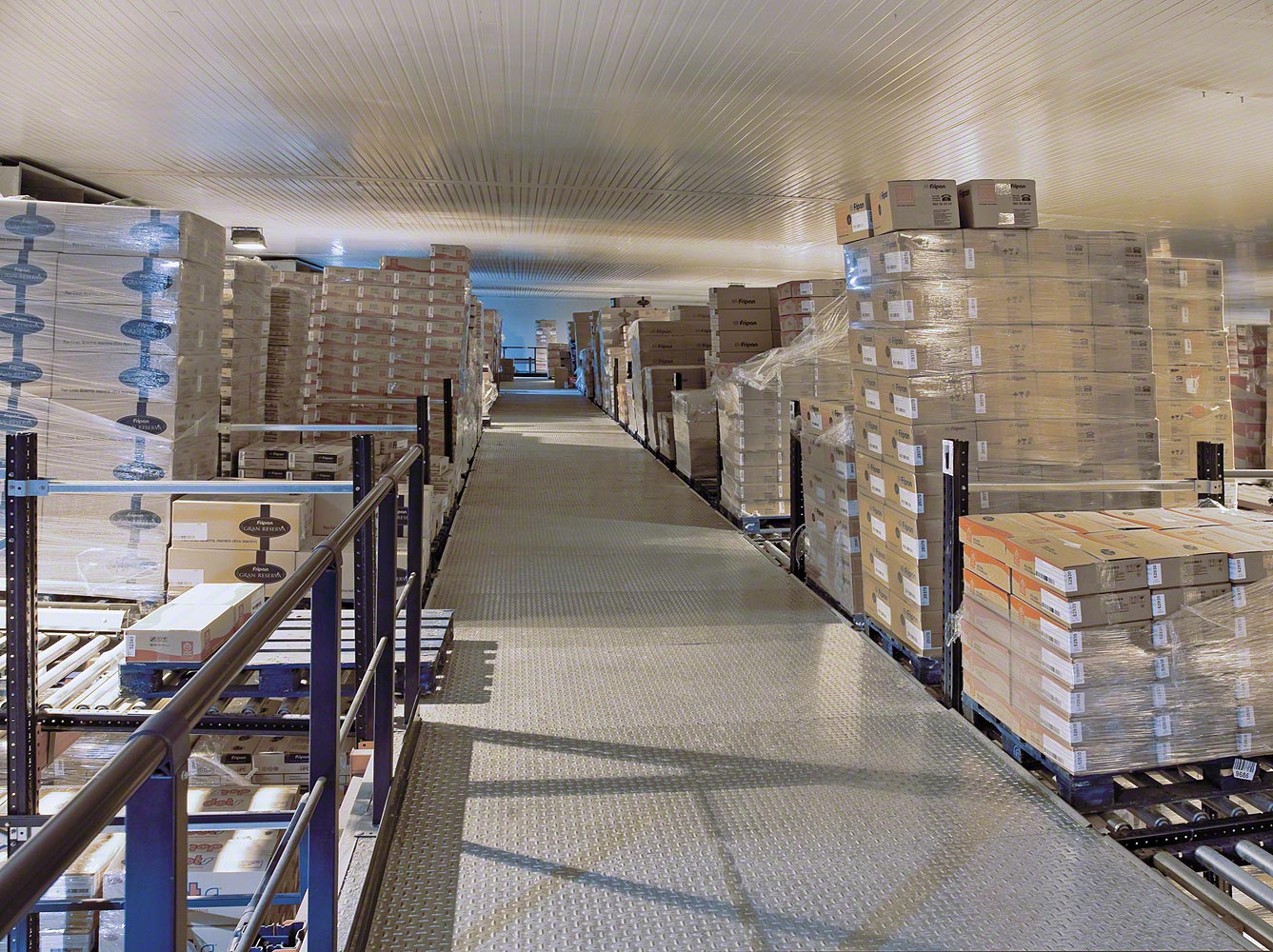 aa15b5ab-f9e1-fc24-8156-a40d2a55e4e4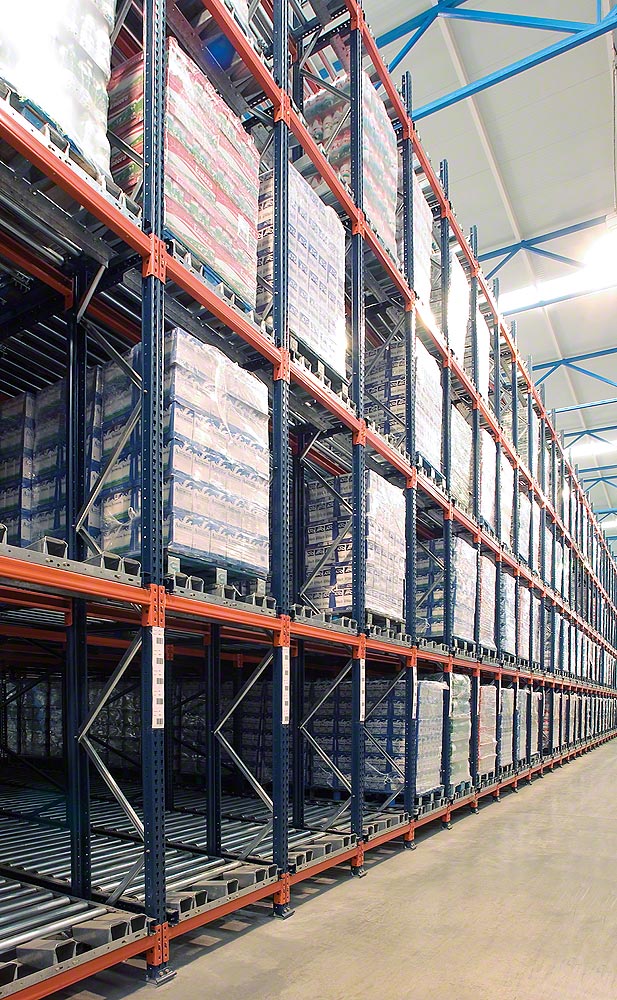 df719868-11bb-8a16-02be-5e5893fa1331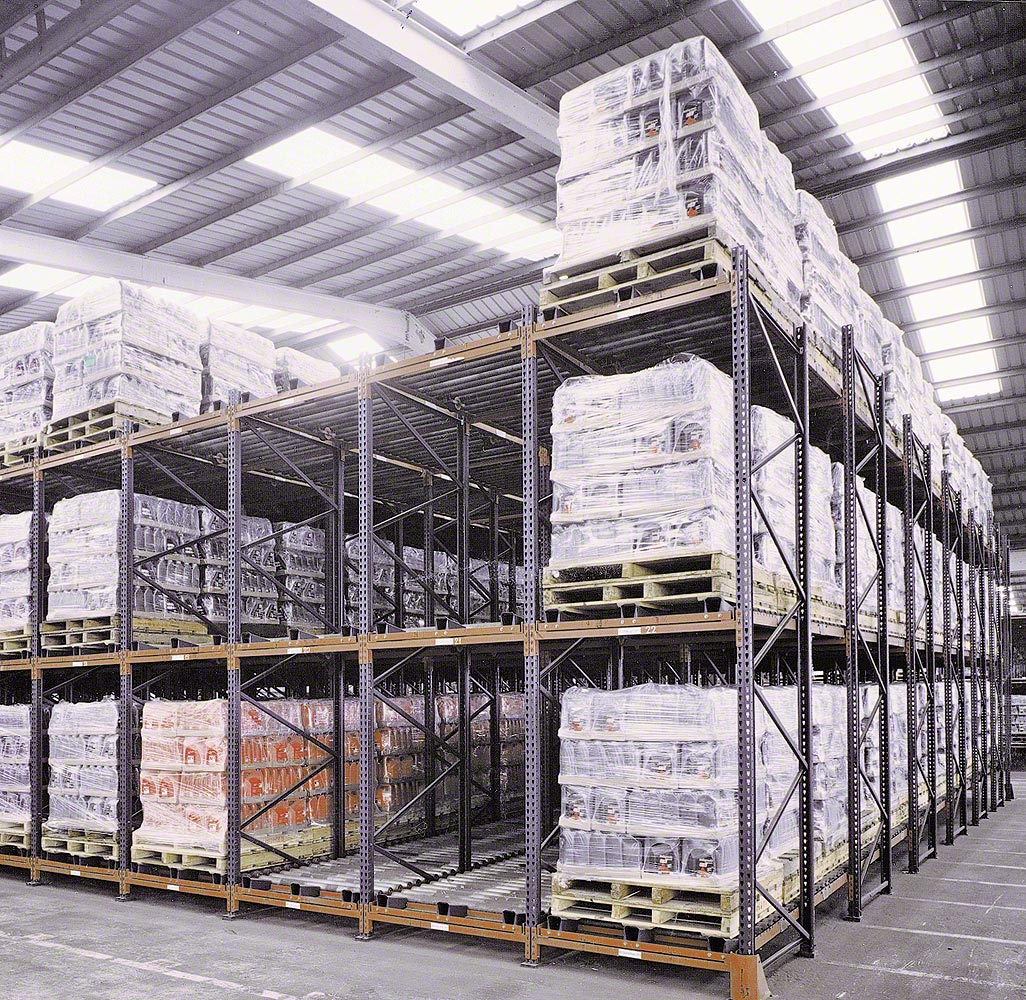 cd9a819c-eed6-bcda-35bc-86b1e99253e8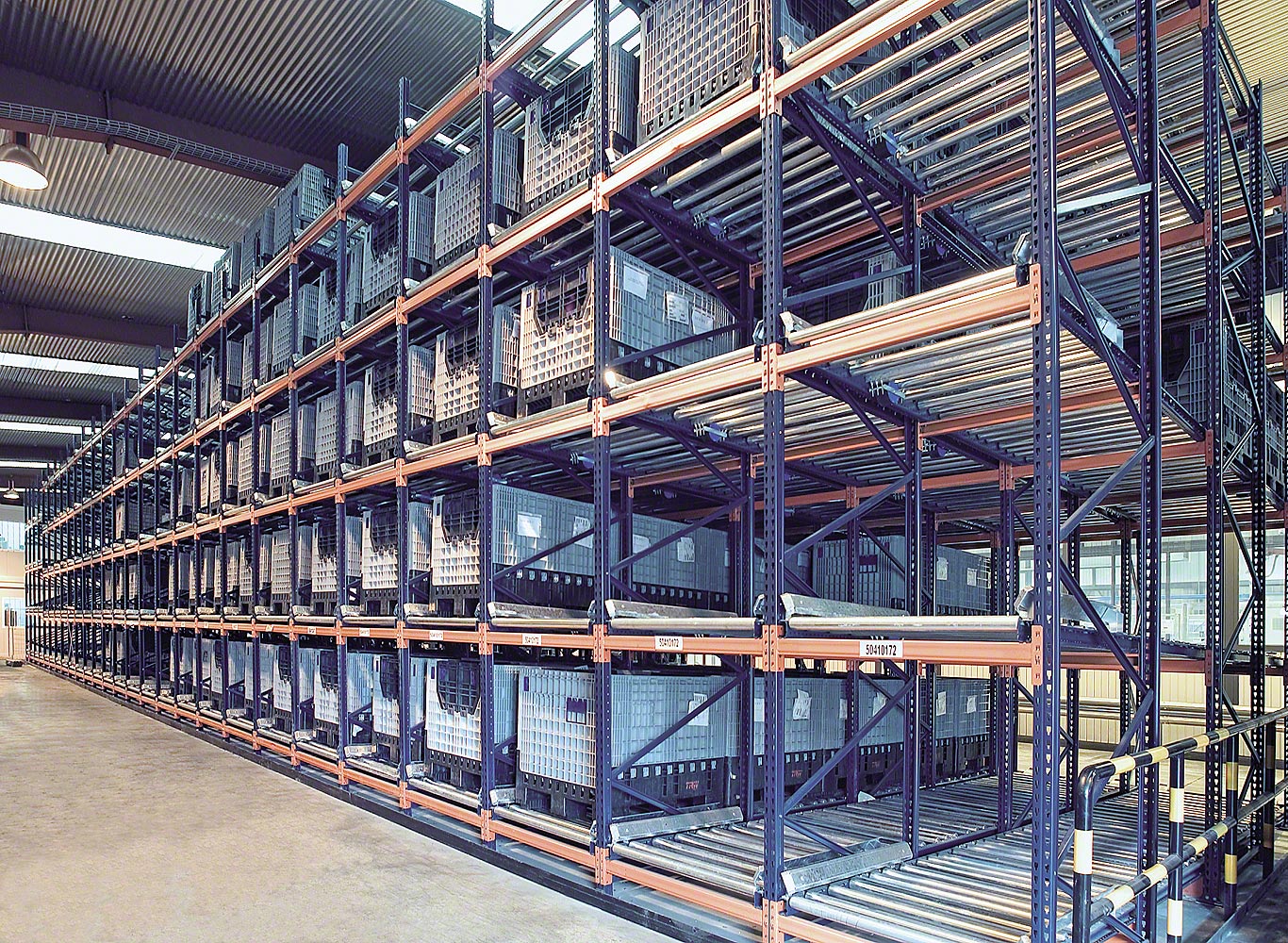 dcc6cad9-a19c-5991-d5a5-52a8f8e04a2b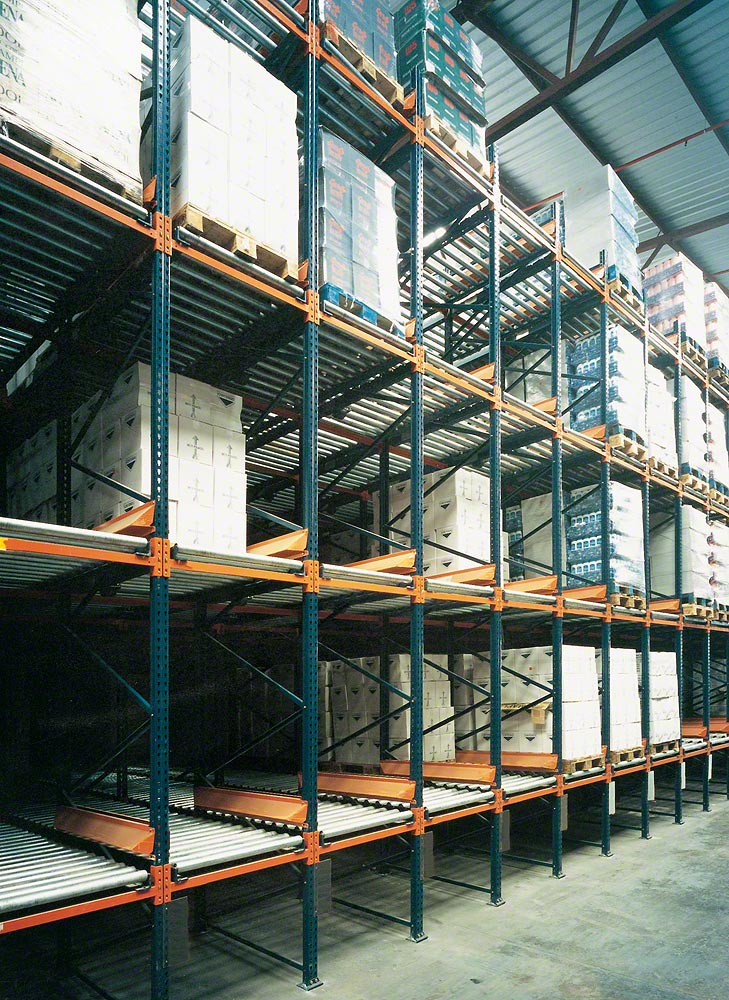 779d109a-4be5-18a0-89ea-f2660b90ec3f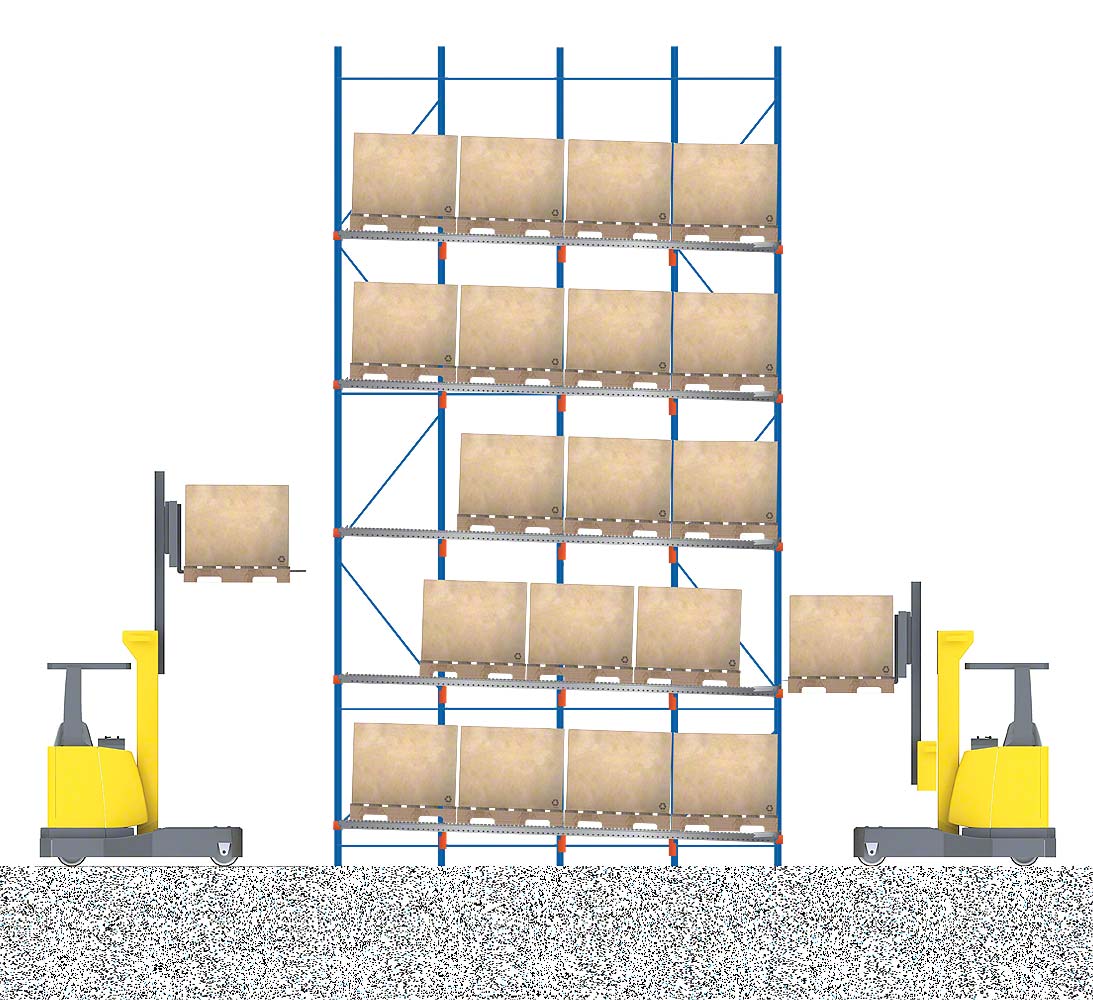 0b84a045-3f2c-e2d3-9744-cfeecae2122c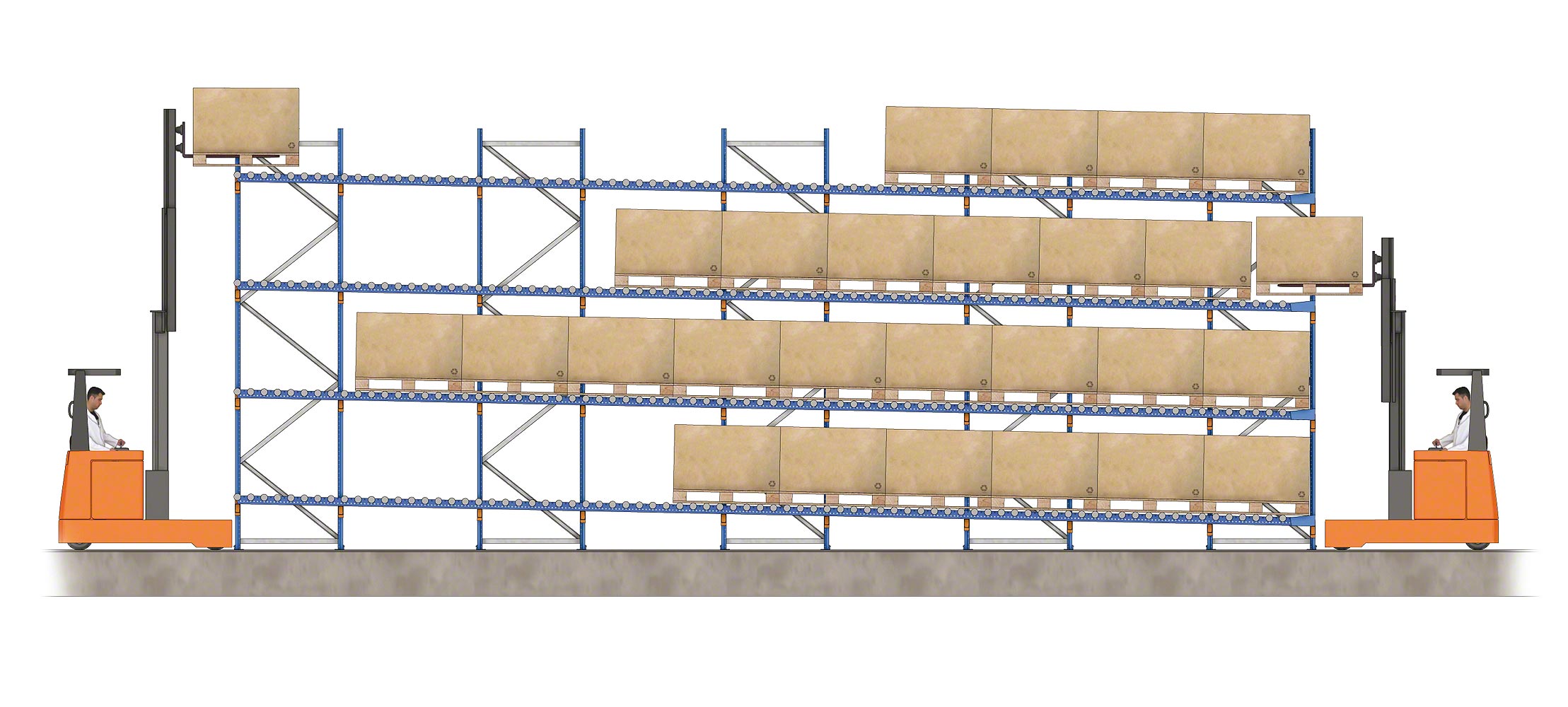 de8c4688-e888-56a7-109e-33d6c5bf8555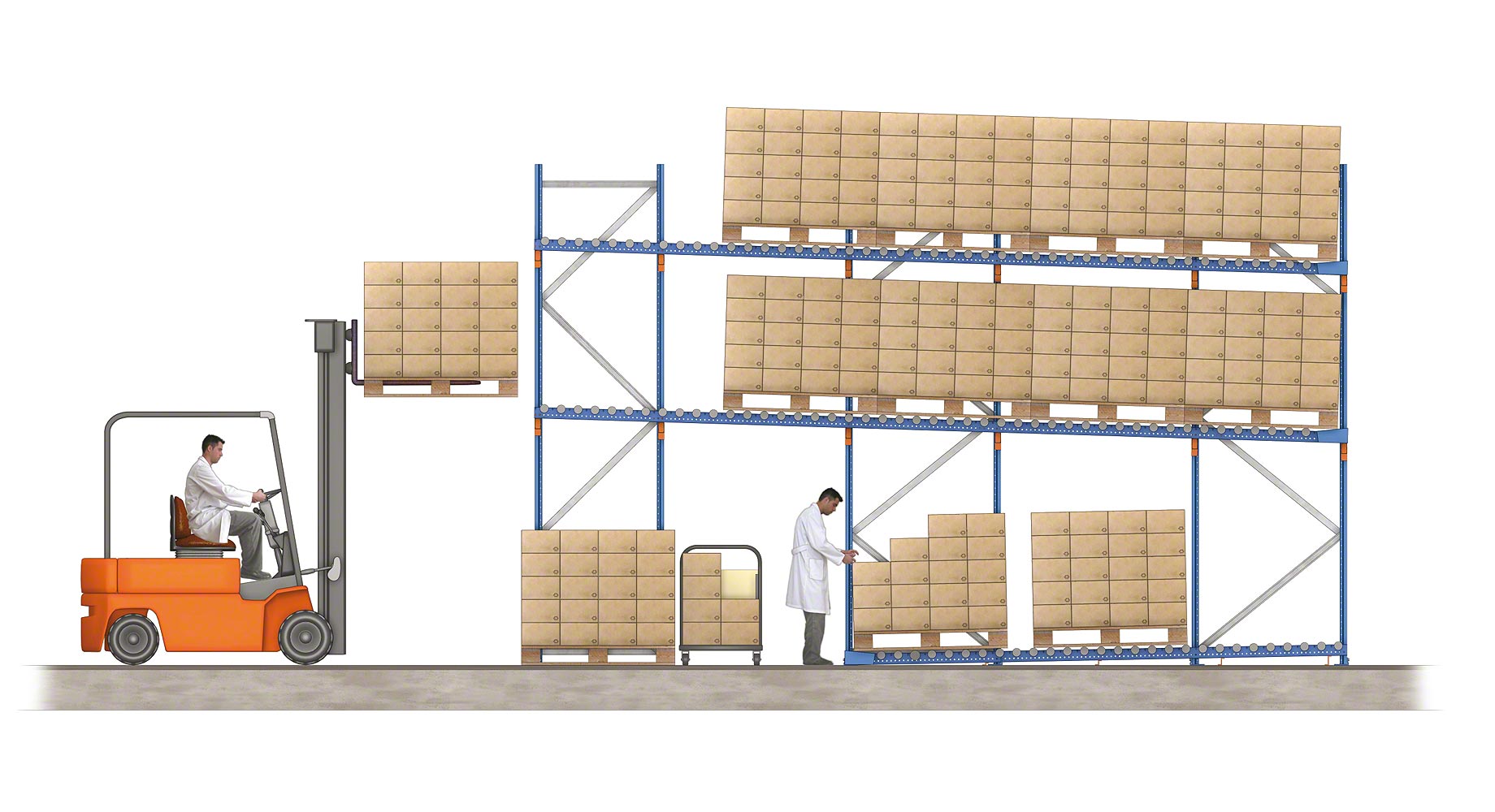 0f4b757f-285d-e464-2aa5-b93cee3f16ea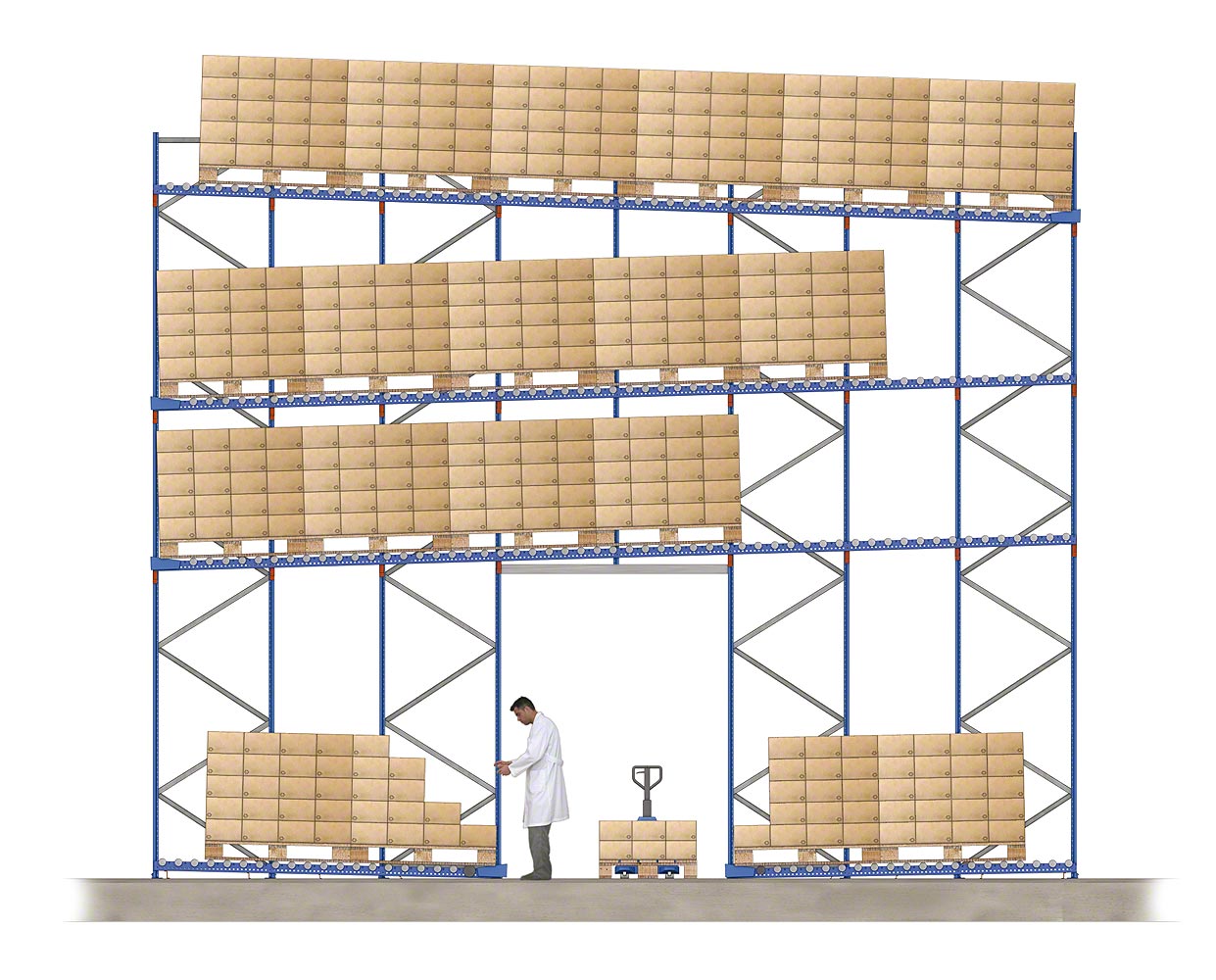 5549e623-8ebd-9de8-2382-1d469269edf4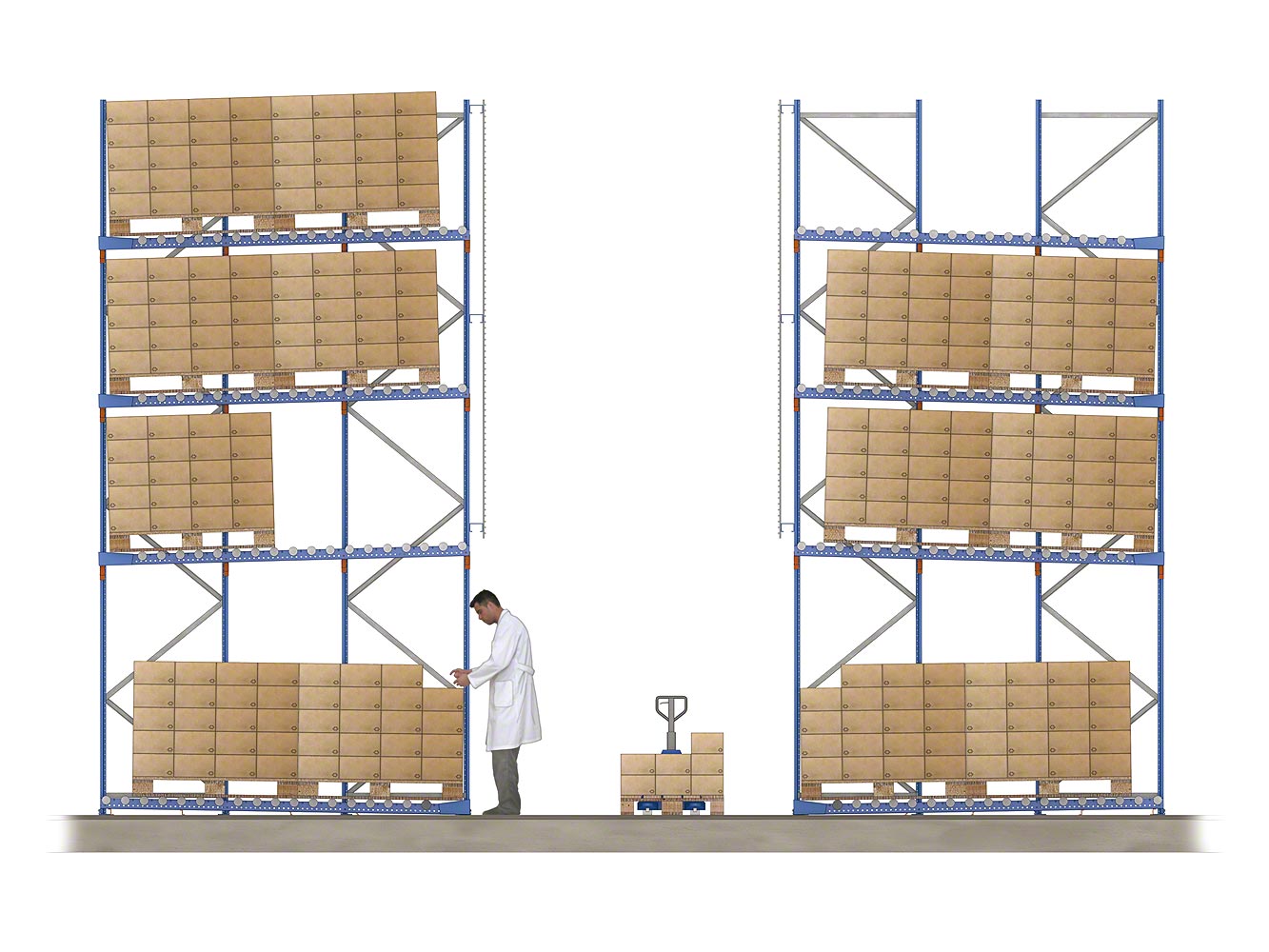 d9c73181-9917-ebd8-0466-2a682697985b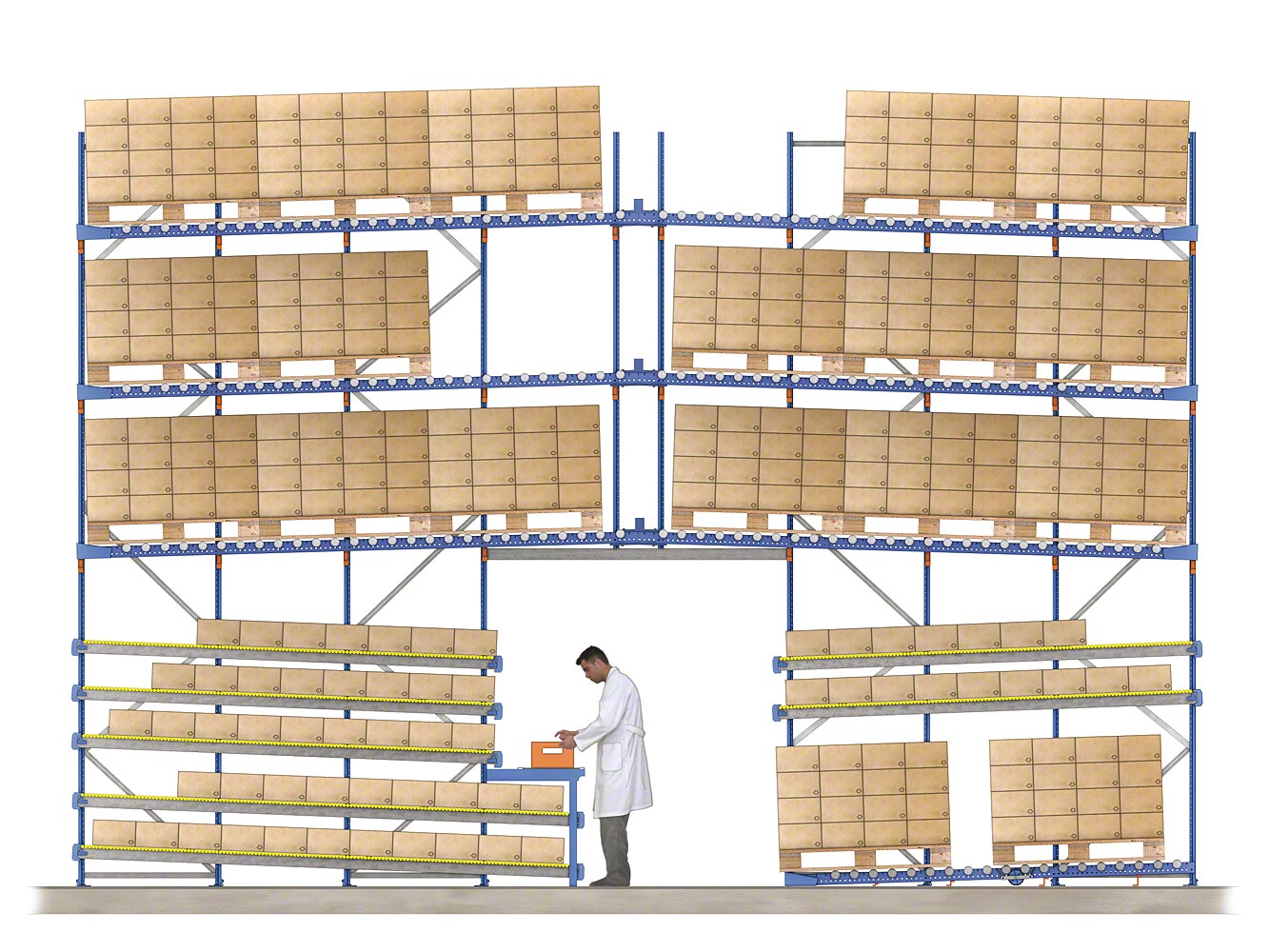 9af33b40-72f4-3fe0-9bbe-8b7c0bdad327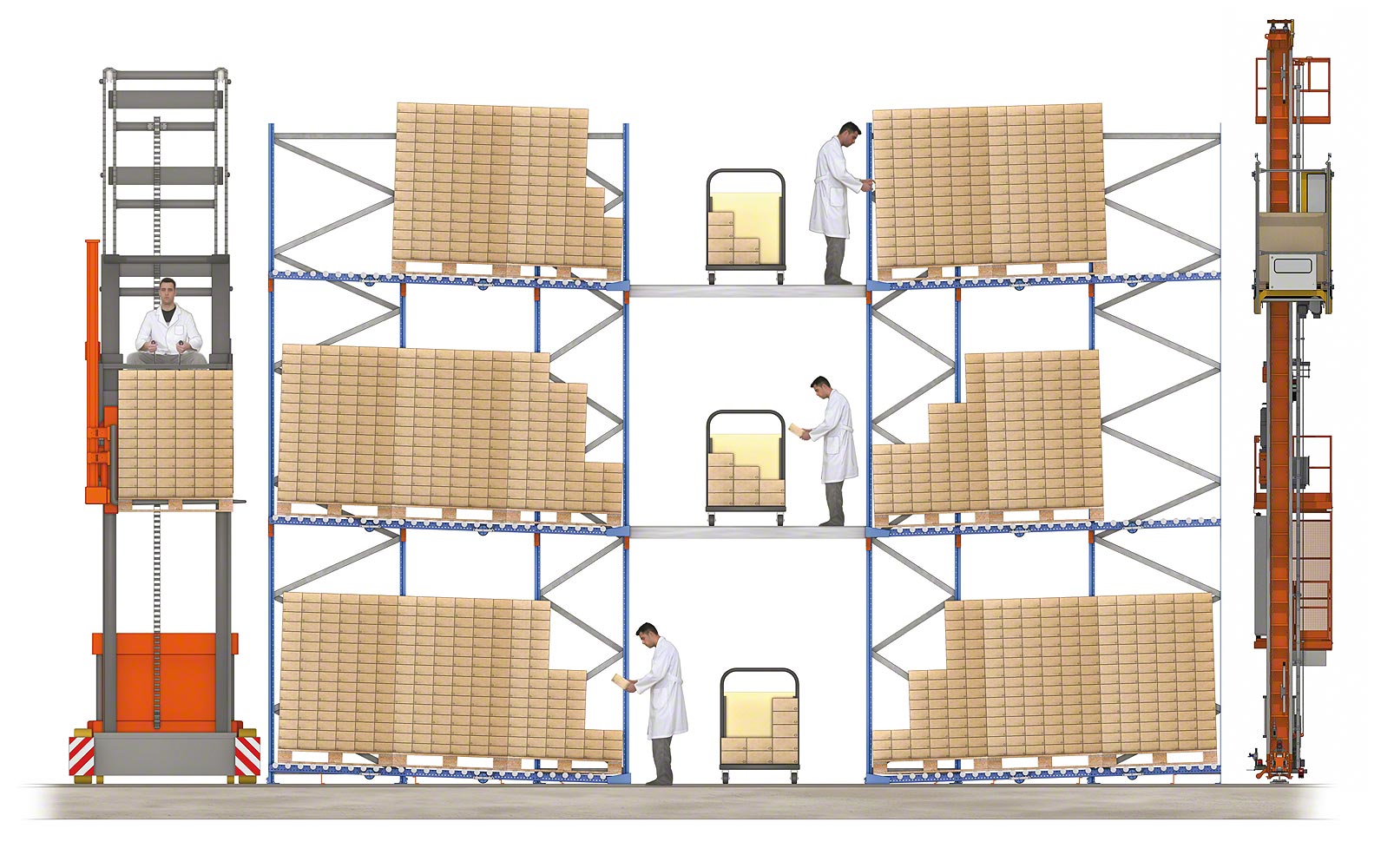 0bf76ac1-6feb-0ceb-a3cf-ec617ed6d020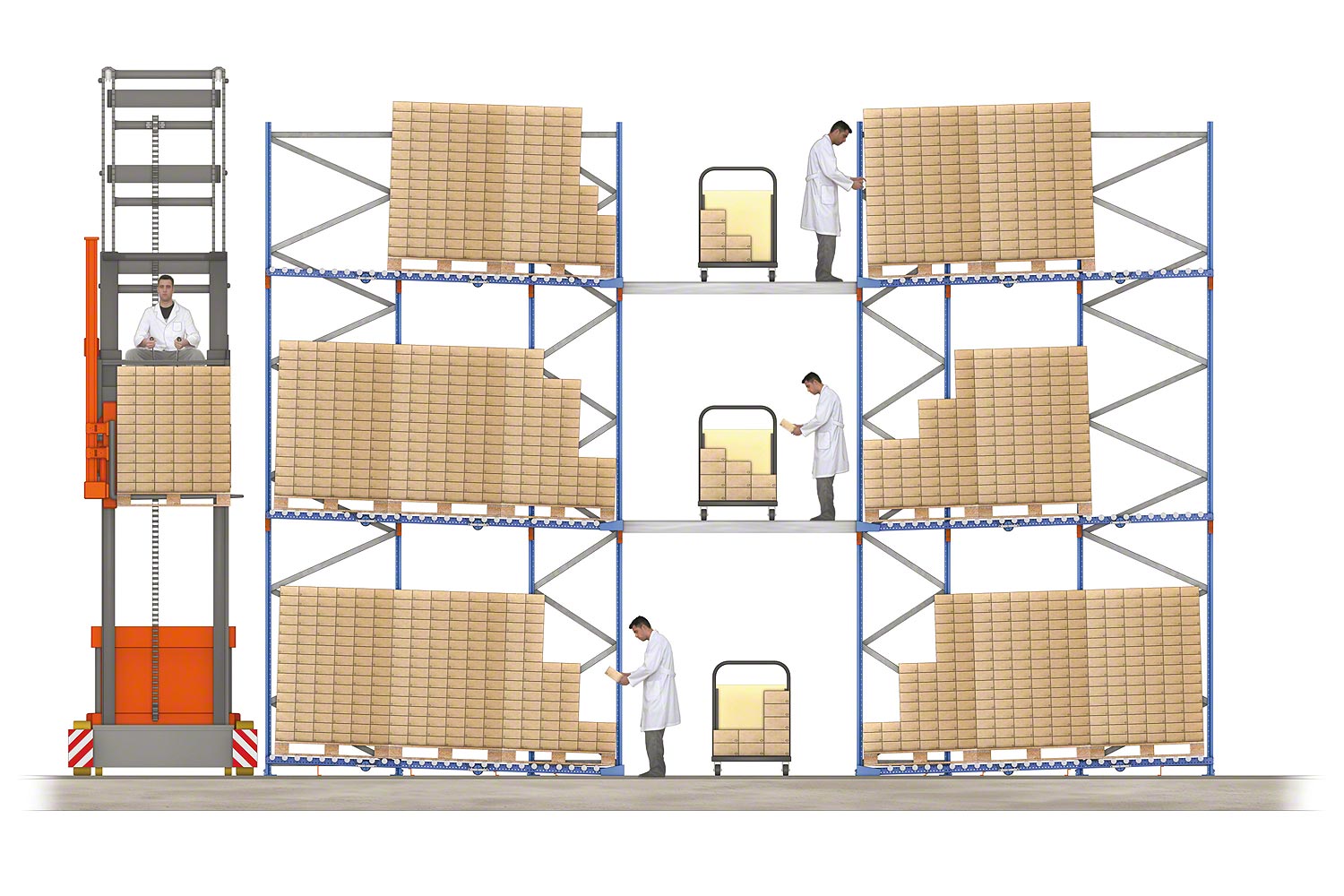 db8ee5f0-1210-a642-60bf-247781b43ad5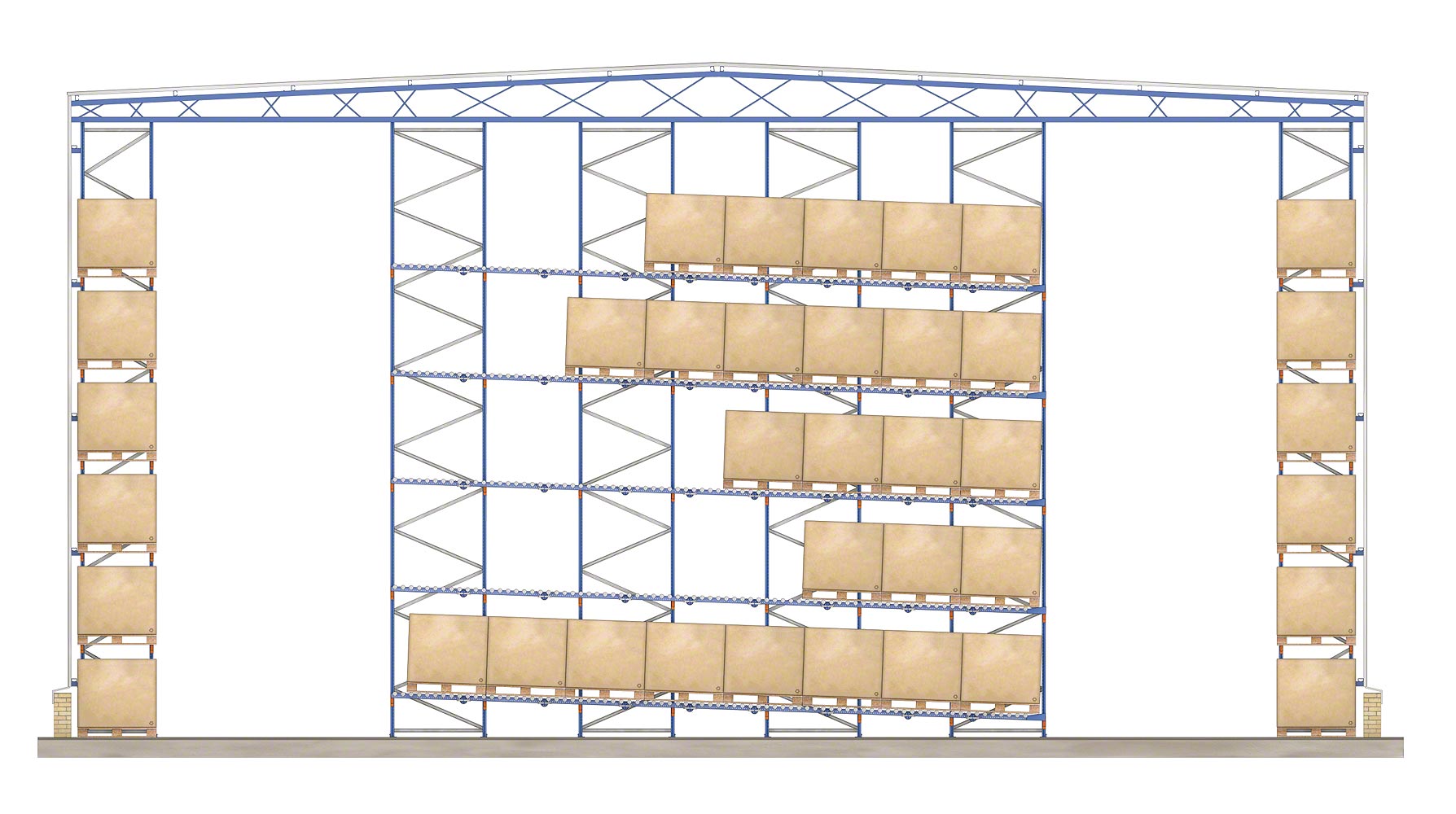 85f78638-4474-9979-1a0a-07fa063dd718
Pallet Flow Racks fully utilize available storage space and ensure the picking aisle has access to stocked pallets. In this first-in, first-out (FIFO) system, pallets are loaded at the top end of the slightly inclined rack. Then, pallets glide safely and effortlessly at a controlled rate to the front of the storage lane.
These heavy-duty systems are designed for years of trouble-free operations with rugged load-bearing wheels. Inventory rotation is quick and efficient, whether merchandise is moved strictly on pallets or as part of an order picking system. Save space and handling times in your installation.
Advantages
Optimum rotation of products with expiration dates
An almost solid volume of usable storage space
Space, manpower and utilities savings
Pallet Flow Rack Systems by Interlake Mecalux come in an infinite variety of layouts, depending on the individual flow rates and order picking requirements. These dynamic racks with rails are highly-suited to frozen-storage warehouses, food distribution or high-volumes of consumer goods. Gravity flow pallet racks are also good for buffer warehouses and dispatch areas where pallets need to be removed quickly. Every phase of the operation, from how it is fed to required outflows, etc., is carefully considered to provide the most efficient, customized system possible.