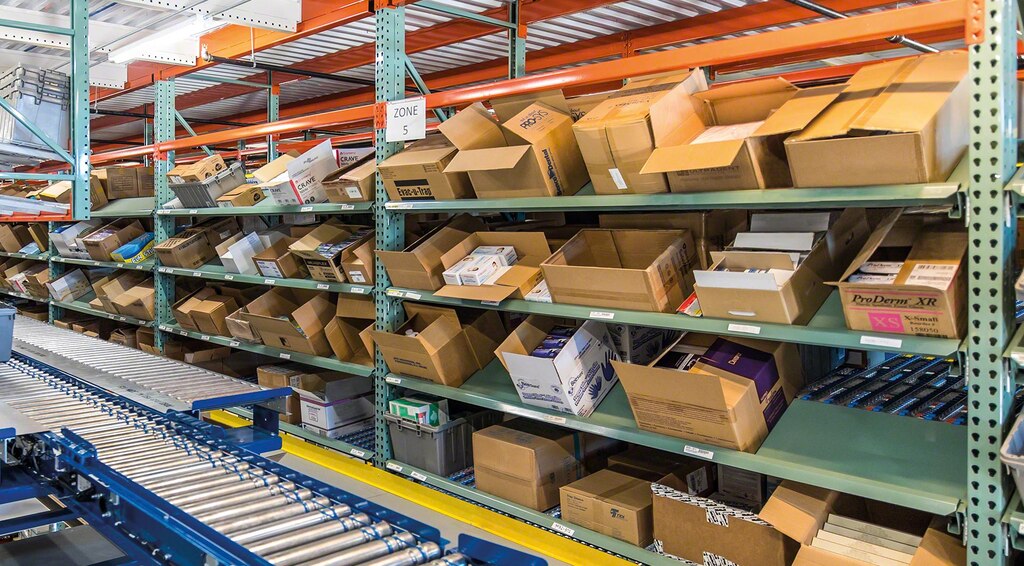 Perfect product rotation (FIFO system).
Inclined wheel and roller platforms gravitate stock to the picker, for high-efficiency order picking, visibility and fast reconfiguration.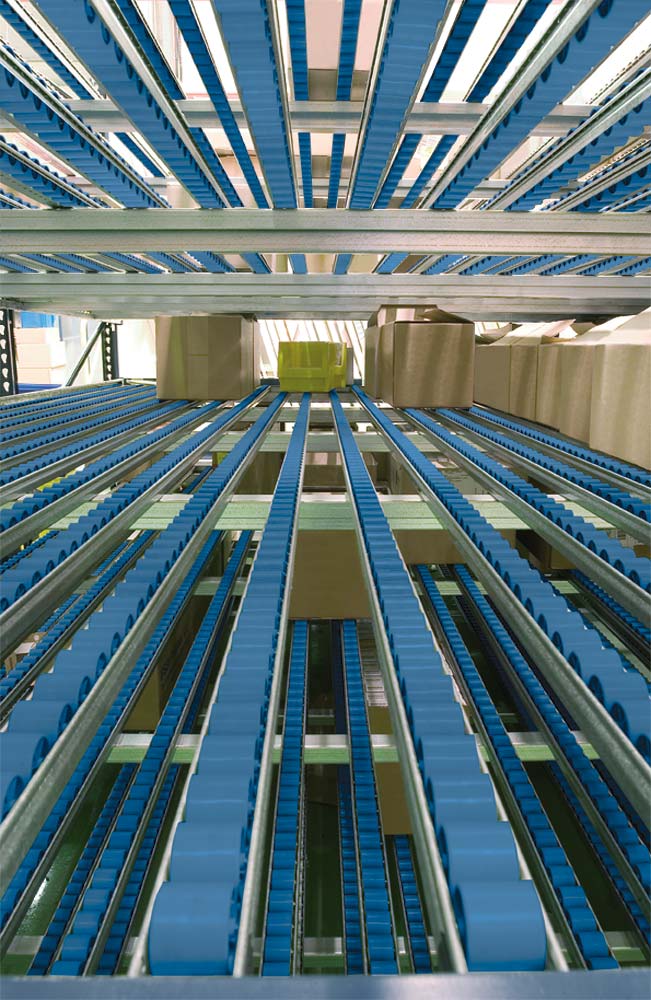 d5e0fed0-bde9-d3e8-ae86-cf6e9c6761ad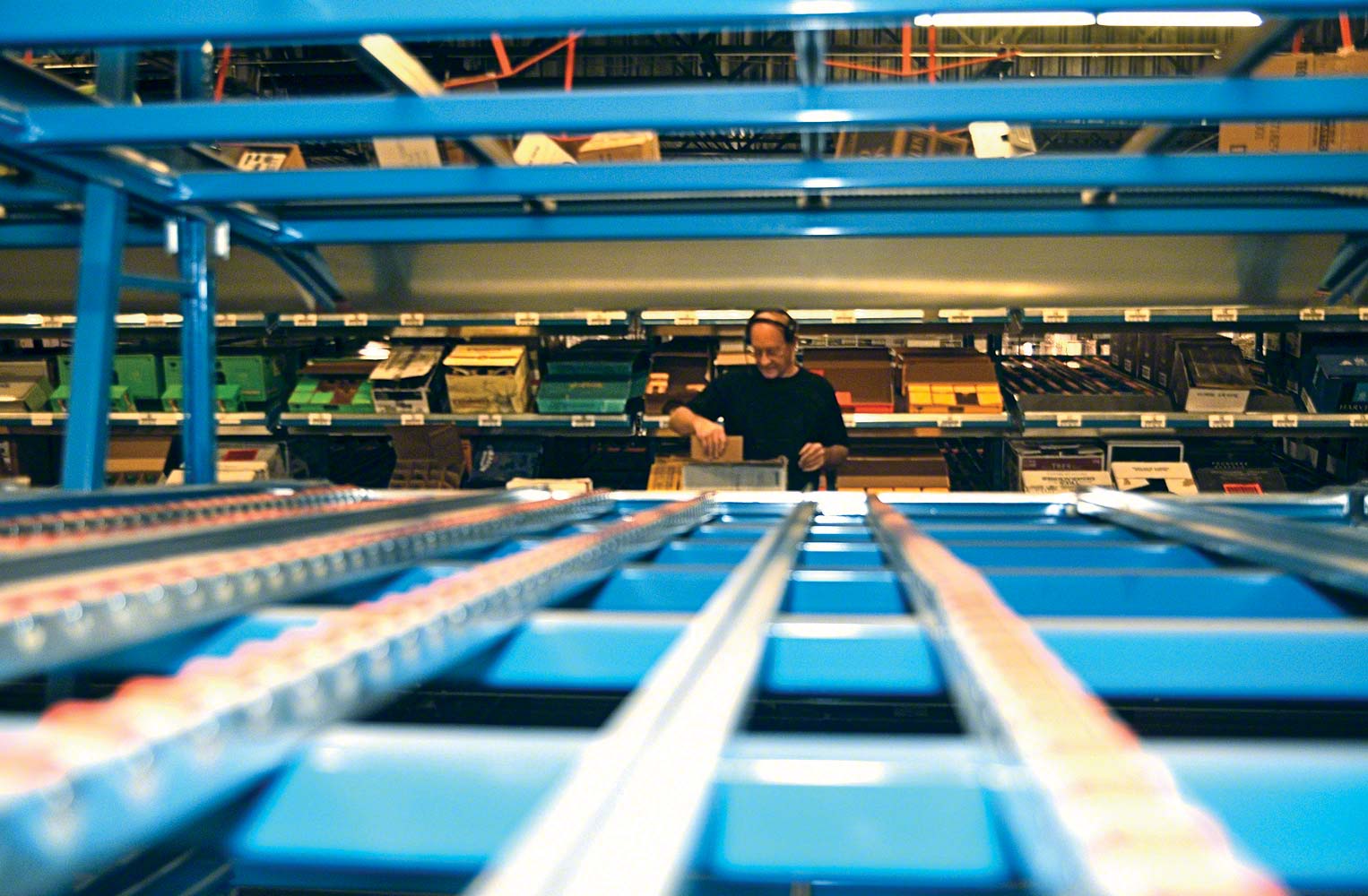 4162f9f7-d237-b6fd-f898-a95ea74c7427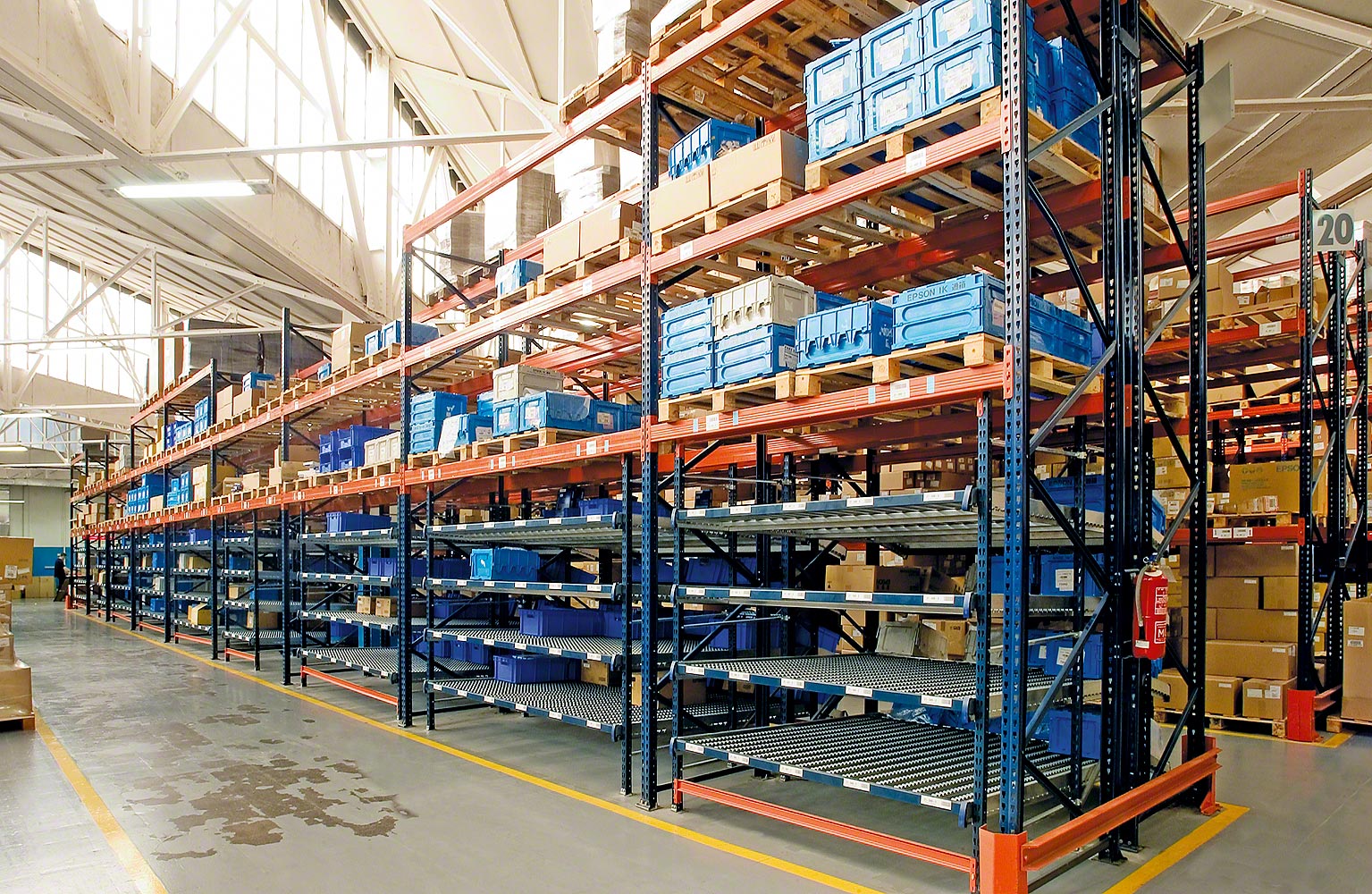 3183220c-6763-c4f3-883d-7b07d6ee5d60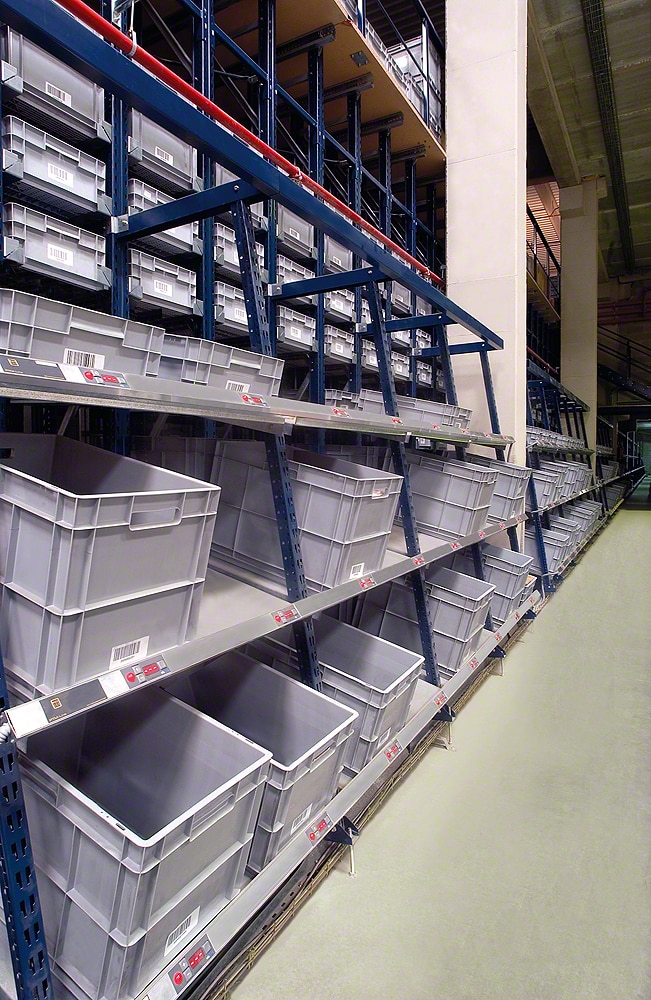 010ab729-3e26-208f-27b3-a628a03fa267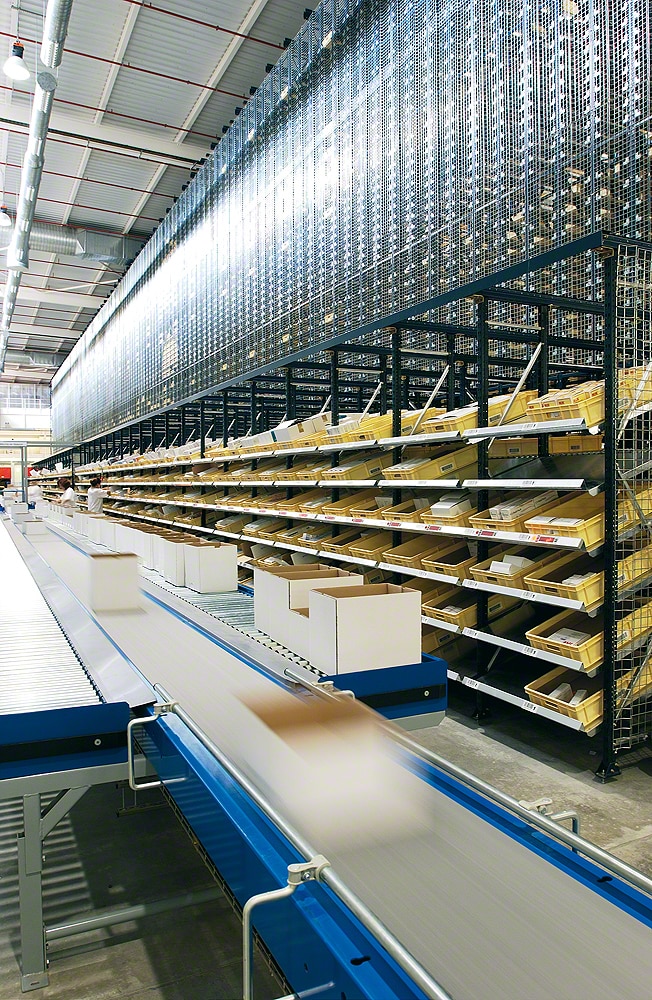 8186d20b-11a0-97d7-ef2e-d7b31c2ba193
876f1756-ad15-375c-adaf-7d541f391a1f
39e9b740-831b-d40a-8aa8-3726daaca7aa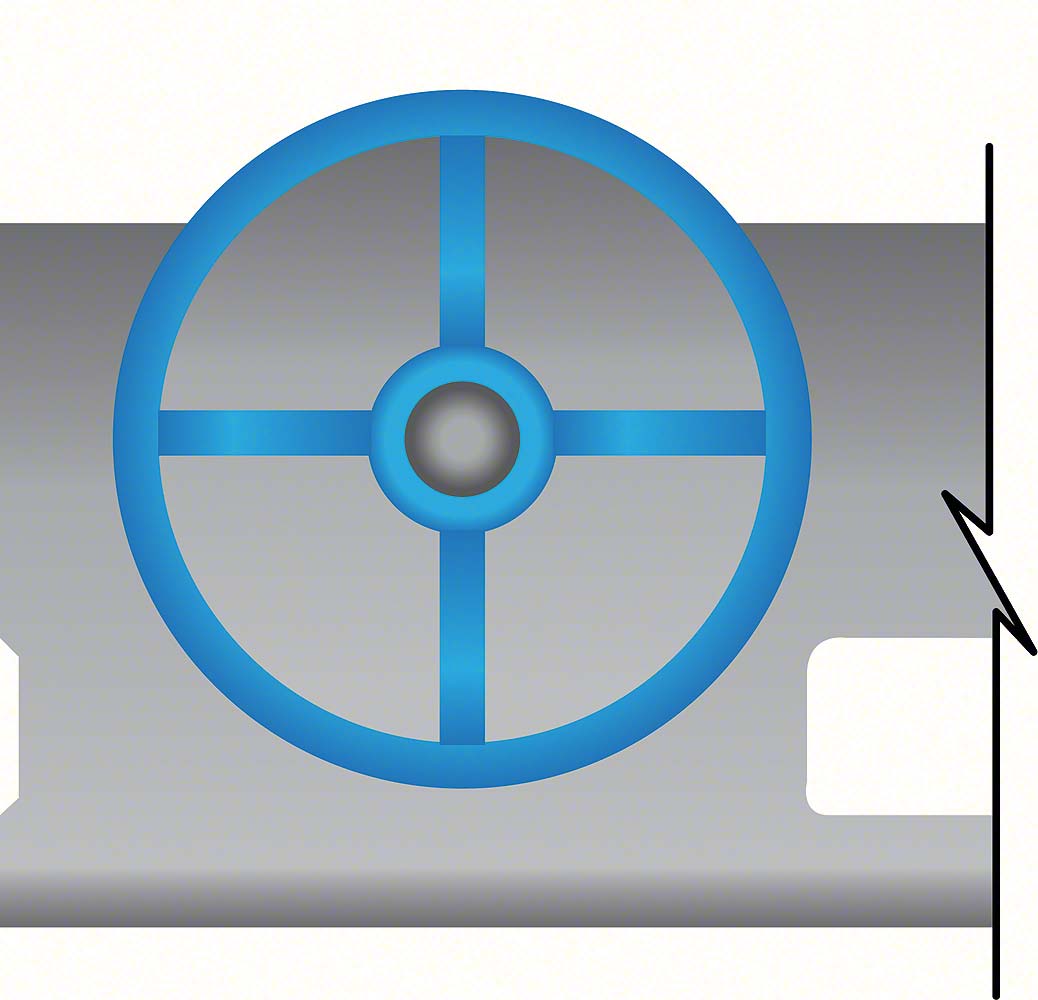 0a3de5dc-47af-64b5-ab1e-cf14be821954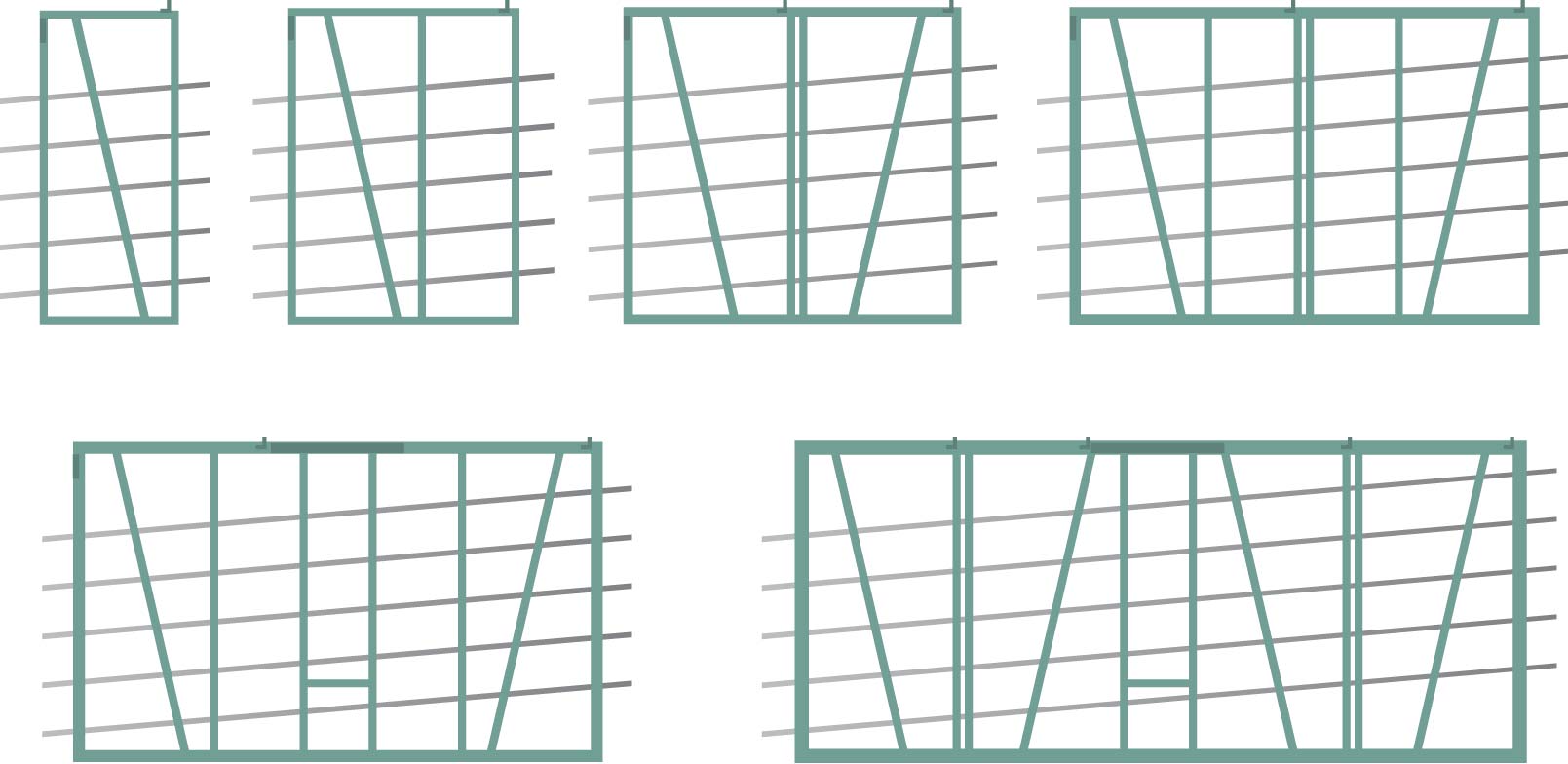 06791a35-f923-4ca3-44aa-1fd8659ad5b4
Carton Flow Racks separate picking and stocking tasks into different aisles. Full cartons and split cases stored here save up to 75 percent of labor costs compared to a static storage solution. Inclined wheel and roller platforms mean goods are deposited at one end, sliding safely and gradually via gravity to the picking aisle.
Get in-stock visibility, so pick aisles are kept stocked and replenishment can be done simultaneously. First-in/First-out (FIFO) box flows minimize shelf times and keeps inventory fresh and ready to pick.
Advantages
Durable, damage-resistant construction increases strength, safety and service life.
Organize fast and slow movers for maximum efficiency.
Clipless tracks and guide system speed assembly and reconfiguration.
Carton Flow Racking Systems set the industry standard for quality construction, performance, valuable versatility and efficiency. This storage system is ideal for a wide range of sectors from warehouses storing mass consumer goods to pharmaceuticals, cosmetics, computer components and more. Whether it's a single-bay or a multilevel pick module spanning an entire warehouse, our carton flow system is consistently the industry choice.
Shelf frames on both the loading and unloading sides can be individually adjusted to a more ergonomic vertical position on the uprights. Add an optional tilt tray to hold boxes that gravitate to the picker at the front of the flow racks. The result is high-efficient case picking for better customer care and faster deliveries.