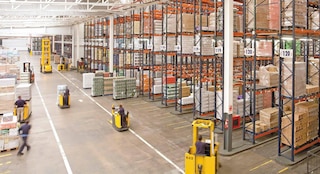 Main warehouse risks: keep them under control
May 10, 2019
The daily management of a warehouse entails a series of risks to which both personnel and stocked goods are exposed to on a daily basis. Knowing the main risks in warehouses and taking measures to prevent them is essential to ensure the safety of workers and optimal maintenance of stock.
Below, we go over the 10 warehousing risks that affect operators and then analyze other major risks that could endanger your stored goods.
Warehousing Risks: What could operators face?
Staff training, routine inspections, health and safety measures, responsible behavior and proper maintenance of your installations are key to ensuring the safety of the warehouse. All of this will help prevent or lessen the severity of the following 10 warehousing risk factors for workers.
1. Fires
Fires in a warehouse can be caused by an earthquake, uncontrolled burning of flammable substances or accumulation of vapors, to name a few triggers. Its spread is encouraged by the proliferation of elements made of cardboard, plastic or wood.
2. Falls
One of the most common accidents is a suffering a fall:
Falls at the same level, caused by slipping on a dirty floor or tripping over improperly located items.
Falls to different levels, from stairs, forklifts or elevators.
3. Blows and run-overs
Inefficient placement of the various warehouse elements or fixtures, poor lighting or lack of cleanliness can cause operators to bump into stationary objects. There is also the risk of crashes and collisions involving moving objects such as pallet jacks, forklifts and other vehicles.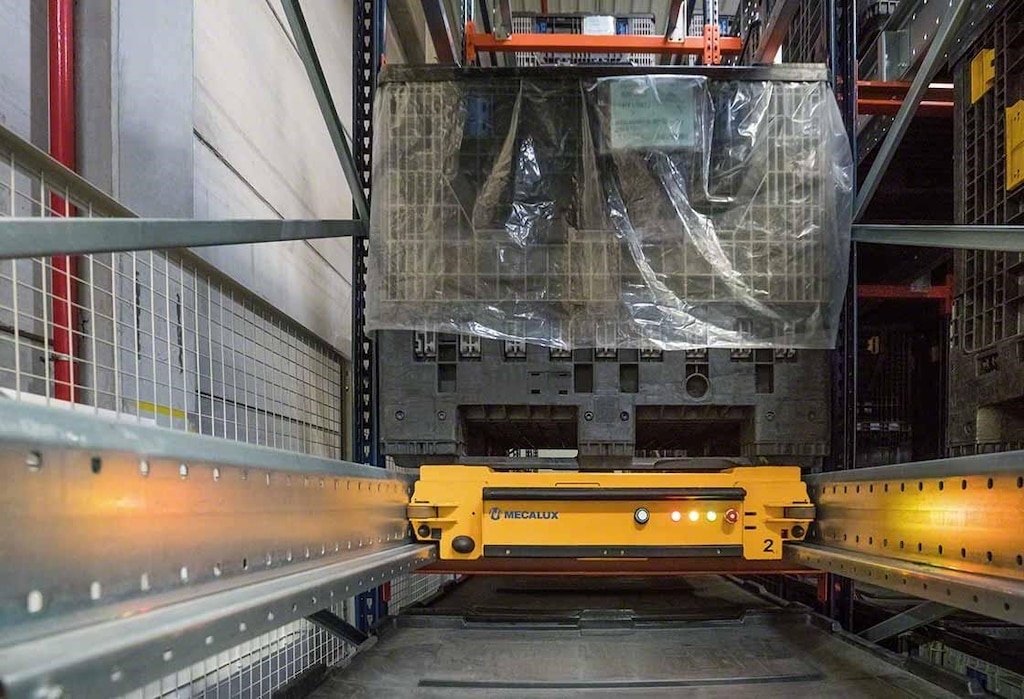 4. Cuts
The use of sharp tools such as knives and cutters, as well as contact with the edge of the boxes, can lead to accidental cuts or punctures.
5. Overturning of objects
Poorly stacked goods, unstable racks, accidents during the handling of loads at heights and knocks at ground level are responsible for objects falling from different heights. One way to prevent it is to periodically carry out a technical inspection of the racks that certifies they are in good condition or identifies possible flaws to correct them in a timely manner, before an accident occurs.
6. Contact with substances that are harmful to ones' health
In warehouses, there may be chemical and toxic substances that can trigger health problems either by inhalation or skin contact. It is thus essential that these are always stored in watertight containers and handled with the appropriate PPE.
7. Overexertion
Lifting an excessive weight or performing repetitive tasks are physical risk factors that lead to spasms, muscular and skeletal pathologies and pains that can ultimately be disabling.
8. Risk of electric shock
Contact with any element of the electrical installation in poor condition (plugs, cables, panels, etc.) can generate electrocutions and burns.
9. Freezing
The most significant risk in cold-storage installations is freezing due to excessive exposure to cold or poor use of protective equipment.
10. Reckless use of equipment
Whether due to negligence or poor conduct, there are risks in warehouses that have to do with reckless use of equipment related to:
The handling of forklifts, pallet jacks, trucks and vans.
Personal Protective Equipment (PPE).
Electronic tools and devices.
Warehouse risks: what might damage your goods?
Five warehouse risks can spoil or make your goods unusable, namely:
1. Risk of fire
If a fire is generated by ignition of a flammable substance, it is important to prevent its spread and to put it out as soon as possible so that stock losses are minimal.
2. Risk of flooding
Extreme weather conditions or the ruptured pipes can cause flooding in the warehouse, especially damaging stock piled up at ground level. Monitoring changes in the ambient humidity is essential to detecting water entering your installations as quickly as possible and to taking timely action.
3. Risk of power outages
Power outages are disastrous in cold stores and in those where product conservation depends on maintaining stable environmental conditions. Its impact can be minimized with the installation of back-up generators that temporarily restore power if the power grid fails.
4. Risk of damage due to incorrect handling
The loading, stacking and picking processes themselves constitute a risk factor in warehouses for your goods, which can suffer scratches and scrapes and even break during movement.
5. Risk of spoilage due to poor stock management
Finally, making mistakes in the product's classification and labeling, or in its rotation (whether FIFO or LIFO), causes certain batches to be relegated to the corners of a warehouse and simply deteriorate due to the time passing and not having issued them at the right time. An inappropriate situation that can be prevented thanks to warehouse management software such as Easy WMS.
Being aware of warehouse risks is the first step in determining what safety systems you need to prevent them. Stay tuned to our blog and make your warehouse an efficient and safe workplace.