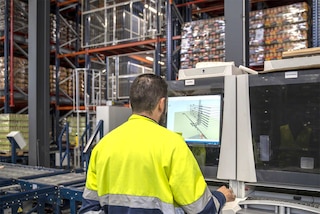 What is digital twin technology?
March 23, 2021
Digital twin technology was created in order to design and test any product or operation virtually before manufacturing or implementing it in the real world. This tool — essential in what has come to be known as Industry 4.0 — serves as a basis for experimentation and, thus, for detecting possible incidents to prevent devastating effects on the supply chain.
As with the Industrial Internet of Thing (IIoT), big data, AI, and blockchain, the use of digital twins in warehouses is growing exponentially. According to MarketsandMarkets, the digital twin market is set to reach $35.8 billion by 2025, almost ten times its value in 2019.
Want to know more about digital twins and how to implement this tool to improve your logistics systems? We'll tell you all about it in this post.
What's a digital twin?
The concept of a digital twin comprises virtual replicas of objects or processes to simulate the behavior of their real counterparts.
The objective of a digital twin is to analyze the effectiveness of an operation or physical component in specific scenarios. Working with virtual prototypes offers you the possibility to track, monitor, and validate an object or process to then detect possible problems with a view to improving its performance.
Likewise, employing digital twins is also beneficial for operators, as this enables them to undergo training in a virtual environment in which various adverse scenarios are simulated in order to improve their responsiveness.
How do digital twins work?
For digital twins to work properly, they require one key element: data. Without data, it would be impossible for digital twins to simulate any type of operation or physical element. It's important to take into account that the data with which digital twins work must be extracted from the real world.
So, how do we capture the amount of data required? Thanks to big data and a permanently connected supply chain, a vast amount of data can be collected in real time. The data obtained are processed by means of technologies such as AI, cloud computing, or machine learning.
Finally, with all this data converted into information, it's possible to break down the process or object and reproduce it virtually.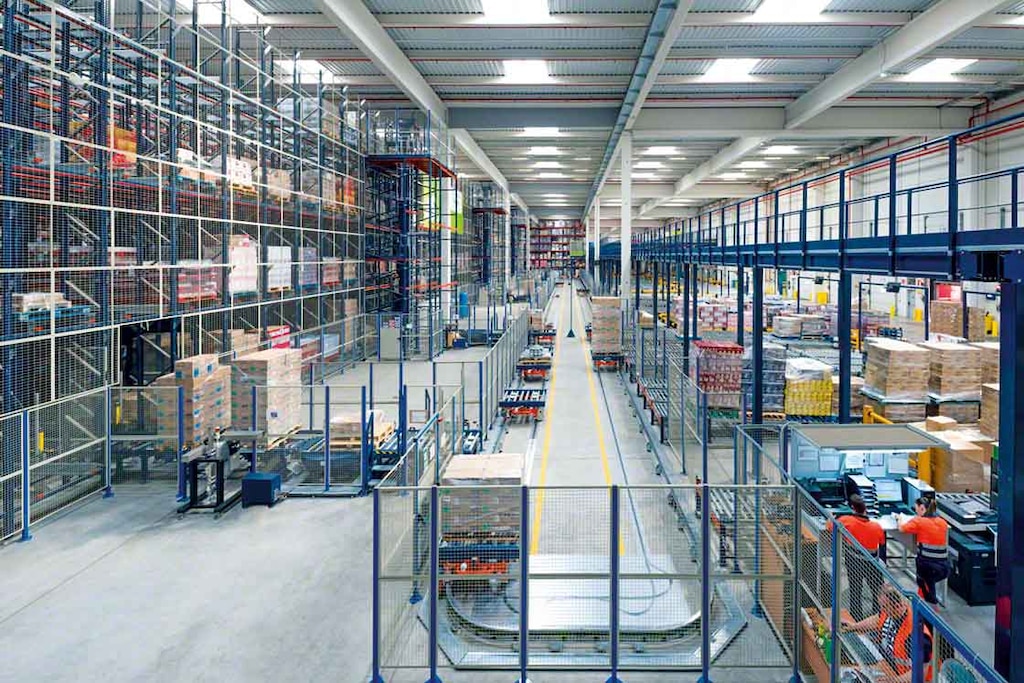 Digital twin applications: examples in logistics
Using digital twin technology is advantageous in any professional sector, particularly in logistics. Simulation allows us to virtually represent all the logistics processes a product undergoes, from the time it enters the warehouse until it's dispatched. This provides us with the information necessary for identifying strengths and weaknesses in any stage.
It's especially helpful when responding to one of the most difficult challenges facing companies nowadays: delivering orders to customers in the shortest time possible (same-day deliveries). Through simulation, we can observe the functioning of the supply chain, detecting potential incidents, bottlenecks, and inefficiencies that are hindering operations.
Digital twins, however, aren't only a very practical tool for visualizing a product's journey. In recent years, they've become the best resource when it comes to designing and developing projects in automated warehouses as well as traditional ones. This allows the engineering team to test the facility before putting it into operation to see how it reacts in terms of movement flows and different peaks in demand. Based on this, the team can make the right decisions to ensure that the installation runs smoothly.
Lastly, digital twin warehouses also help to provide an overview of the state of the machines operating in the installation, such as stacker cranes, conveyors, and any kind of automated element. This helps to prevent mistakes and anticipate potential mishaps that would cause activity in the facility to be brought to a halt.
Advantages of digital twin warehouses
Implementing digital twins brings a number of logistics benefits that improve the performance of the entire supply chain:
Increased productivity: digital twins make it possible to detect bottlenecks and difficulties that would set back the rest of the operations.
Recognize opportunities for improvement: you can analyze your installation virtually, introducing elements or changing strategies and subsequently implementing them in the real world to improve processes.
Prevent errors: thanks to digital twins, you can anticipate and avoid problems before they occur, averting interruptions to activity that would result in a considerable economic loss and a poor brand reputation. In other words, they're your best ally for carrying out a predictive analysis of your activity.
Inventory control: you can know in advance how your supply chain will respond to peaks in demand and, thus, avoid stockouts.
Cost savings: it's clear that the economic consequences will be less severe if you first test your operations in a virtual environment instead of doing so directly in your facility.
Activity monitoring: the rise of the Internet of Things (IoT) means that each and every one of the elements involved in the warehouse are permanently connected and generate a huge amount of data (big data) to control the development of the supply chain at all times.
In general terms, the increased adoption of digital twins in logistics is revolutionizing the way in which the various operations in the supply chain are performed.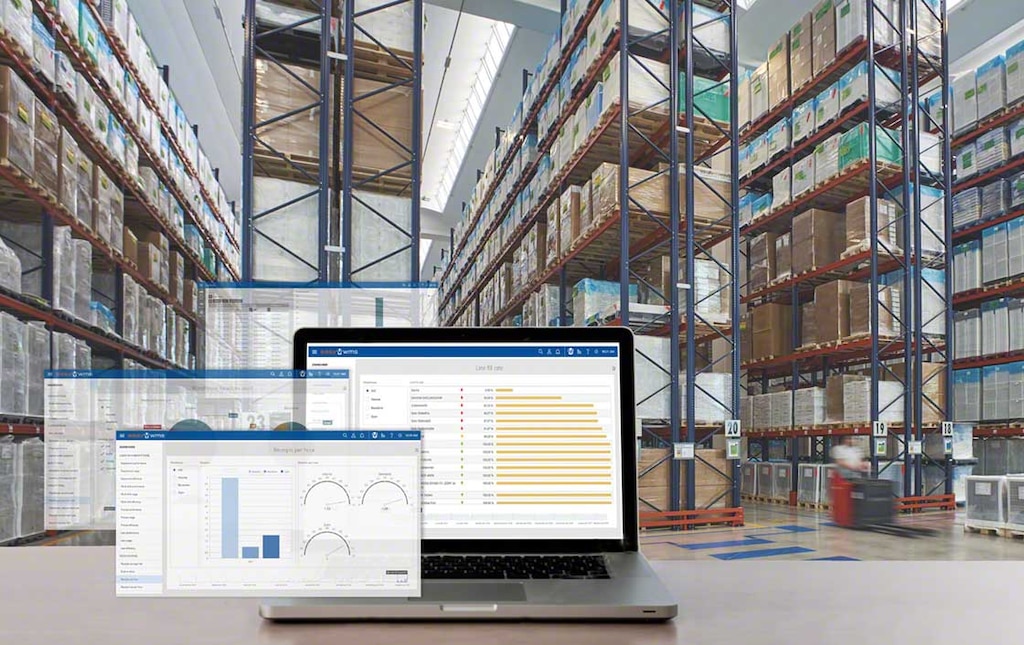 Digital twins: simulation tools for logistics
Several simulation tools can be used to represent the performance of a warehouse before it becomes operational in order to adapt it to your particular requirements.
At Interlake Mecalux, we've developed three simulation tools:
Easy S. This is aimed at the design, configuration, validation, and 3D simulation of an automated or manual facility before beginning to assemble it. The simulation is carried out solely with the data and parameters provided by the customer to ensure that the installation fulfills their specific needs.
Easy M. This is employed to simulate the physical characteristics of an automated installation, its operations, and how the WMS (warehouse management system) will run it. It provides information such as the number of movements carried out and the number of orders that can be prepared; only with this data can you then make decisions that best meet your needs.
Automatic Warehouse Studio (AWS). This is used to simulate the operation of the automatic equipment in the facility by means of a SCADA (supervisory control and data acquisition) system, which remotely supervises and controls an installation. This allows you to test the communication between the WMS and the warehouse control system (WCS) to reduce deployment times for both systems.
Simulation tools are tremendously helpful in validating warehouse performance and, at the same time, running the tests required for achieving maximum logistics efficiency.
Technology for ramping up efficiency
The unabated growth and adoption of digital twin technology in logistics is revolutionizing the way in which people interact with machines and transforming the industrial world, from the design stages through to commissioning and production.
If you're thinking about building a new warehouse or modernizing your current one to make it more competitive, be sure to get in touch with Interlake Mecalux. Through simulation, we'll help you to recognize any problems ahead of time and to solve them more quickly so you can get the most throughput from your logistics processes.