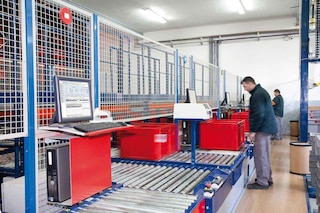 Big data and the challenge of Logistics 4.0
December 16, 2019
With the emergence of big data in the world of logistics a few years ago, logistics operators began to realize the potential of data analysis to optimize every step of their supply chain. Behind every movement, merchandise or system there are bits of information that can be collected, stored and exploited to draw conclusions for forecasting and automating processes.
Big data plays a central role in warehouse management in the new paradigm of Logistics and Talent 4.0. But where do I get the right data to better understand how my supply chain works? What practical applications does big data have in this sector? Run all about it below.
Where can I extract the data to optimize my supply chain?
Big data works with all data sets that are impossible to analyze via traditional methods, including both structured and unstructured data:
Structured data is data that your company has already collected, or can collect, that is perfectly organized and ready to be exploited.
Unstructured data are scattered, heterogeneous records that need to be tidied and normalized to be interpreted.
These are extracted from different data sources available to logistics or supply chain managers in companies.
Sources for big data analysis in Logistics 4.0
Standard operational systems: provide information on important metrics from a company's logistics, such as order preparation times, deliveries (i.e. the first-attempt delivery success rate), etc.
Transport fleet activity: through the installation of sensors and geolocation technologies, it is possible to control timetables, routes and fuel consumption precisely.
Weather and traffic information: state and private agencies issue warnings about the weather or road conditions promptly and accurately.
Economic forecasts: both the general predictions, at a global or national level, and the accounting estimates made by each company are useful.
Online user behavior: the visitor traffic to a company's website, the browsing pattern they follow, the best positioned and most demanded products in the online store... All these are pure gold signs for data mining and especially for e-commerce logistics.
Point-of-sale stock shortage alerts: knowing when a product is about to run out at a distributor helps to better plan orders based on your lead time.
Uses of big data in Logistics 4.0
With the volume of records we just mentioned, data mining will lay the foundation for optimizing these areas:
1. Stock control
When it comes to optimizing stock management, a warehouse management software such as Interlake Mecalux's Easy WMS uses big data's full potential to store important information on the material flows generated in your warehouse. Based on this information, the location of the goods can be optimized to achieve maximum profitability of your inventory.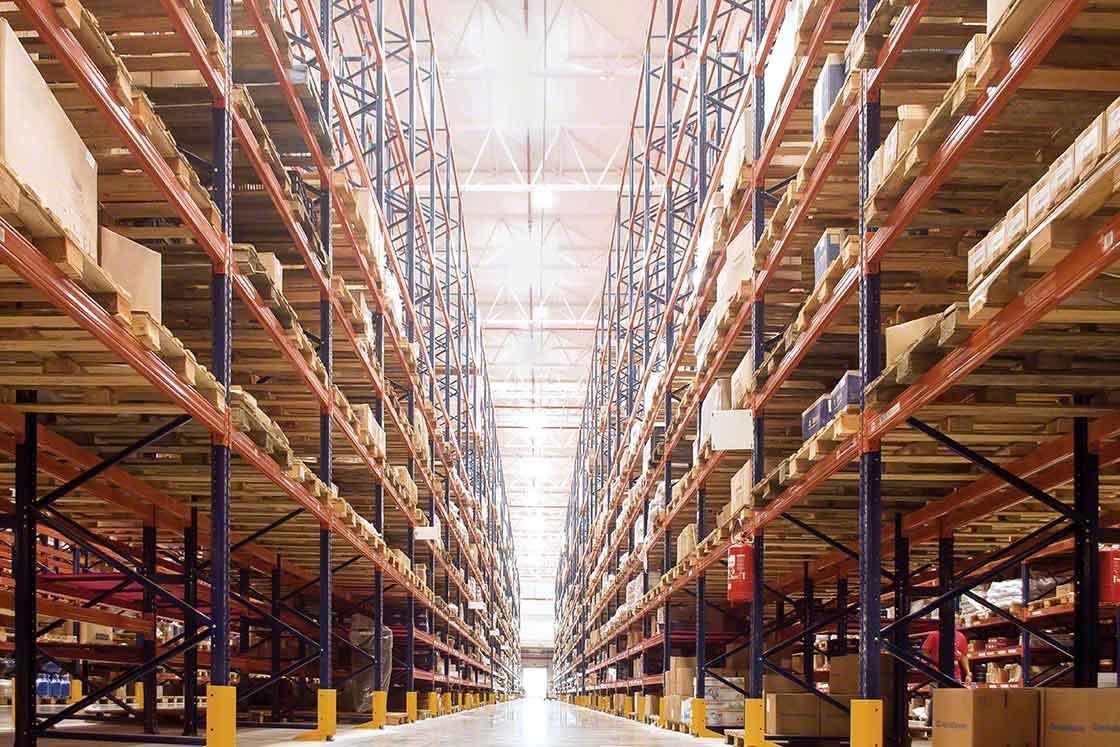 2. Personalized customer service
Thanks to the fusion of big data and CRM records, you can anticipate the needs of customers. Depending on their past consumption, you can detect if there have been incidents in past transactions, which can help bring management problems to light in the warehouse or transport. On the other hand, this data can also be used to provide the customer a more personalized service from the warehouse (for example, special packaging).
3. Preventive maintenance
Big data in Logistics 4.0 helps ensure all types of machines and automatic systems work correctly, preventing breakdowns and downtime in your company's activity thanks to scheduled preventive maintenance.
4. Shaping distribution flows and transport routes
Machine learning takes place as more data is collected and analyzed from the distribution processes. For example, the fleet management software "learns" and creates faster, simpler, more optimized routes for the delivery of your products. The same applies to the WMS, which is capable of evaluating and analyzing the stock history to manage the best locations for each commodity in your warehouse.
Big data: the secret of a chaotic warehouse
The paradigm of big data applications in storage is what is known as the chaotic storage system. In this context, all processes are automated, and it is a WMS, such as Interlake Mecalux's Easy WMS, that determines where each commodity should be placed at each moment.
One of the advantages of a chaotic warehouse is its flexibility and its ability to adapt to all types of variations in demand and stock. In this system, the WMS is continuously collecting and processing data, which automates decision making. In this way, operators simply follow their instructions to place the products in the optimal spot.