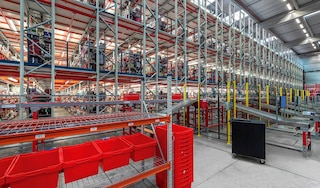 Winning big in e-commerce logistics: key points and challenges
November 11, 2019
E-logistics, as a concept, embodies all the changes that have taken place in how logistics operations are organized because, as we all know, e-commerce is gaining ground. Now, more than ever, sound e-commerce logistics management is the basis for being a hit in this sector.
In our article, we discuss e-commerce logistics, its characteristics, and how to address the focal points that make or break effective logistics management.
Traditional vs. e-logistics
This revolution in traditional distribution methods has made waves in many logistics areas. The main differences between a traditional framework and e-commerce logistics include:
| Characteristics | Traditional logistics | E-commerce logistics |
| --- | --- | --- |
| Order/shipment type | Focus is on full loads and goods consolidation | Predominately packages and small loads |
| Customer | Known and loyal | Unknown, variable and not very loyal |
| Flow of goods | Regular and visible | Irregular and complex |
| Destination | Mostly companies or physical stores | Mostly individuals, although e-commerce B2B is the exception to the rule |
| Demand | Stable and predictable | Fluctuating and difficult to predict |
That said, it is common for both logistics models to co-exist within the same company, operating in an omnichannel environment.
Key points to help you succeed in e-commerce logistics management
Let's look at the main areas of e-commerce logistics:
1. Customer satisfaction takes center stage
In logistics, customer service is about meeting demand in terms of time, reliability, communication and convenience. In e-commerce logistics, customers' demands are lofty and logistics services are part and parcel of what a brand has to offer in this deeply competitive e-business environment. However, the higher the service level, the higher the logistics costs.
How can I strike a balance between customer satisfaction and costs?
2. Stock control and omnichannel business: integrated information management
In the e-commerce sector, inventory data on hand must be very precise and reliable so that it can be handled from every corner of a company. The challenge can start here: if the warehouse handles very large orders very quickly; if a phenomenon called SKU proliferation is triggered in your SKU base; or, if flows are mixed. So, orders are served up for both physical stores and end customers from the same warehouse or several distribution centers.
How can I deal with omnichannel business and still manage my entire stock?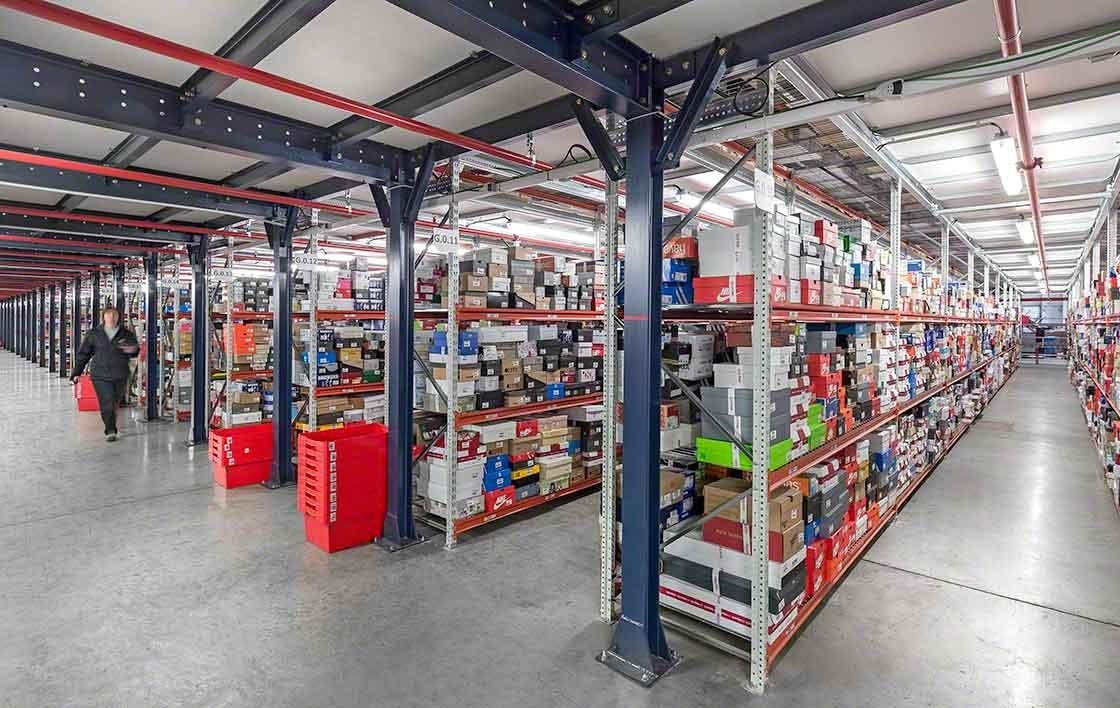 3. Order prep and picking as a central, fast-paced operation
Picking and order preparation are challenging in e-commerce warehouses. The sheer volume of small orders adds enormous complexity to an already challenging operation for the overall warehouse performance. The various picking phases absorb most of the warehouse resources because of the amount of operators and systems required to carry them out.
How can I successfully cope with the ever increasing amount of picking operations?
4. Last mile setbacks
Last mile management is the final leg in a order's delivery. One of the biggest drivers of logistics costs, namely urban traffic congestion and its constraints lead to higher fuel consumption, lower productivity by inhibiting daytime delivery capacity and cause additional delays.
How do I optimize last mile management?
5. Returns management or reverse logistics hurtles
Product convenience is another major issue for an online shopper. To alleviate it, many e-commerce have chosen to make returns more flexible, easier. This trend has quickly become a near standard practice in the sector.
How can I improve my e-commerce returns management?
If these challenges sound familiar and are backfiring on your e-commerce logistics system, don't hesitate to get in touch. We are experts in providing solutions for all types of online businesses. Our Easy WMS warehouse management software, high-quality warehouse systems and state-of-the-art warehouse automation solutions are where the rubber meets the road.