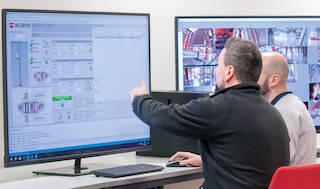 What is stock management? Mastering this warehouse science
August 1, 2019
Inventory management covers all operations involved in regulating the flow of goods or products within a company. It ensures that inventory maintenance costs are kept to a minimum without disturbing customer service.
Enterprise-level inventory management policies answer questions such as: what is the ideal stock level for each SKU? When should stock replenishment orders be placed? What quantity of stock should be purchased?
The area of stock management that concerns warehouse operations covers tasks such as the assignment of locations, inventory traceability or stock management methods (such as FIFO, FEFO or LIFO), among others. We will focus on this specific issue of inventory management throughout our article.
Differences between stock control, stock management and stock optimization
In the ecosystem of warehouse management, the concepts of stock control, management and optimization are interconnected and, consequently, sometimes questions come up about what each entails:
Imagine that stock control is a detailed photograph of a warehouse's stock. It includes all the information regarding quantity, characteristics and location. A reliable registry is fundamental to prevent errors in warehouse activity.
Stock management in a warehouse refers to how all the material flows are organized in a warehouse. It extends to actions like the assignment of locations, inventory tracking, organization of replenishment items or goods movement systems such as FIFO, FEFO or LIFO, among others.
Inventory optimization: involves tasks aimed at improving stored stock productivity. For example, with the help of specialized software you can analyze the warehousing log to improve product slotting or placement. You can also create heat maps that detect inefficiencies and thus eliminate bottlenecks.
Software programs strive to reach the goals surrounding each concept. In general, warehouse management systems have functionalities that assist in the different related tasks. Let's look at this in more detail later on.
What are the aims of inventory management?
The aim of inventory management is to find the balance between these factors:
- Adjust stock level to demand efficiently
Stock held in a warehouse is calculated based on forecasted demand. So, inventory will not behave the same in one sector where consumption of products is fairly stable compared to another sector profoundly shaped by seasonality.
Within leveraging Big Data across your supply chain, the discipline known as Demand Forecasting makes sophisticated predictions on demand based off sales data, market trends, competitors and other economic indicators.
- Ensuring a good level of service
Transferred to stock management, the service level would be: the ability of the warehouse to locate a SKU, pack it, ship it and deliver it with superb accuracy, in perfect condition and on short notice. In this respect, a balance must always be struck so that giving better service does not raise storage costs disproportionately.
The boom in omnichannel logistics and the hyperconnectivity of logistics 4.0. has sent consumer expectations through the roof, especially those who shop for products online. This is evident both in the service provided to end customers and to retailers: stock outs are less and less tolerated by consumers, who will not hesitate to turn to the competition if they do not find the product they want in perfect condition.
- To contain the stock storage costs
The key to the increasingly widespread use of strategies such as cross-docking or the just-in-time system is the drop in dead in-warehouse stock. Attempting to limit inventory without putting a damper on the service level is the overriding objective of warehousing logistics.
To achieve this aim, solutions are often chosen to improve the overall efficiency of a warehouse, such as the automation of stable and repetitive processes, the organization of goods according to stock rotation or the optimization of order picking tasks using a WMS.
Challenges affecting in-warehouse stock management
Supply chain evolution poses emerging situations for warehouses that have an impact on inventory management:
- SKU proliferation, i.e., growth in the number of stored stock keeping units
Increasing the number of SKUs complicates inventory optimization. It makes it necessary to maintain a very diversified, and ever diversifying, minimum stock in a warehouse. This phenomenon is known as SKU proliferation.
For example, a cosmetics company has five different shampoo varieties (SKUs) adapted to different hair types and with varying scents. Shortly thereafter, it decides to market another five SKUs focused on men, bringing the total to 10 SKUs. Plus, by evaluating the needs of consumers, it provides a travel size version of the product, meaning that there are now 20 SKUs to handle.
SKUs start to swell as products are added to the company's portfolio and a minimum of each needs to be kept in stock to meet demand.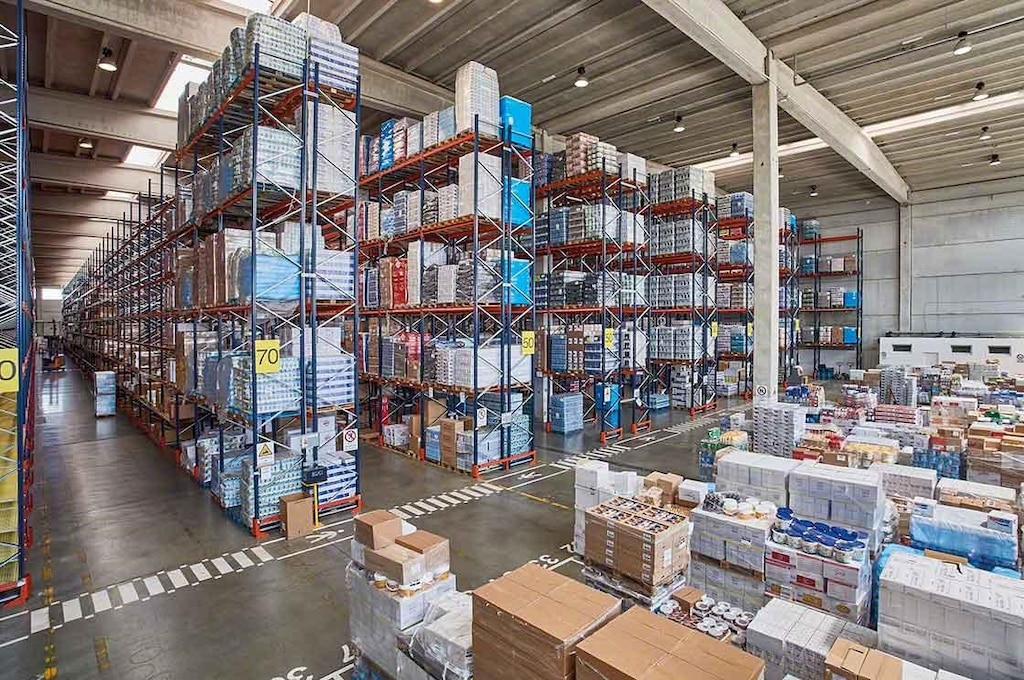 - Inventory traceability
Partly related to the earlier point, the traceability of material flows in a warehouse is essential to having reliable stock control. And, thanks to this, it prevents errors in picking or order preparation and in the location of goods.
This can really complicate a warehouse's operational capacity. For that reason, highly complex inventories require coding systems that classify and log them automatically and accurately. The use of radiofrequency solutions in place of paperwork is a trend that has taken root in most medium to large sized warehouses today.
- Sharp changes in demand
When there are changes in demand, this puts ever growing pressure on the flexibility of a warehouse's operation and responsiveness. In particular, this is illustrated in the way e-commerce works: the end customer is guided by fads and trends that are tricky to predict. Another example of a sector that continually experiences this challenge are distribution centers, which must adapt to their own customers' products.
On the other hand, seasonality can also pose a challenge for stock management, as it can mean a warehouse is flooded with goods certain times of the year, as was the case with the French company Schaal Chocolatier before it undertook a project to automate with Mecalux.
Does a WMS work as an inventory management system?
Along with the challenges that put into question the effectiveness of stock management in a warehouse, specialized software has been developed able to successfully handle such complex issues. As such, warehouse management systems like the Easy WMS from Interlake Mecalux feature functionalities aimed at stock management, for example:
Location based management: the WMS optimizes the process of allocating locations for goods and enables you to operate a chaotic warehouse system to enhance efficiency and maximize storage space.
Graphic display of your warehouse and its stock: this digital mapping of warehouse locations helps to create and modify stock, block locations or mark them as filled in an agile, yet intuitive way.
Permanent inventory control: real-time inventory logging enables total control over available warehouse stock and these products' exact locations.
Reports and statistics: the WMS keeps records and also displays the stock management KPIs to analyze the data and detect improvement opportunities.
Warehouse stock management is a precise science which can only be mastered with the help of a powerful WMS. If you want to discover more about Easy WMS's functionalities related to stock management and how to organize the other operations in your warehouse, get in touch with us and we will give you a personalized demo.