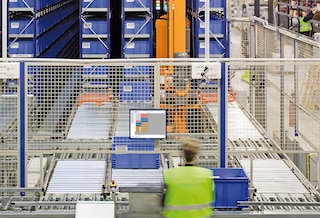 How does a WMS function as a picking software?
September 19, 2018
Managing each phase of a supply chain has become more complicated over the past few years: the growing trend in online sales and the development of omnichannel strategies now force us to rethink our operating methods. There are many solutions to make you stand out from the crowd, like Easy WMS, our Warehouse management system tool, which can replace a picking software.
What is a picking software?
As shown in the article Five ways to optimize your order fulfillment process, picking is the warehousing method used to retrieve items.
There are three different ways to pick: by item, by group or by zone.Order picking software is an IT solution that is used in a warehouse to streamline this part of the logistics process.
As a tool, it lets you standardize each operation done during retrieval and reduce the ratio of errors made in the warehouse.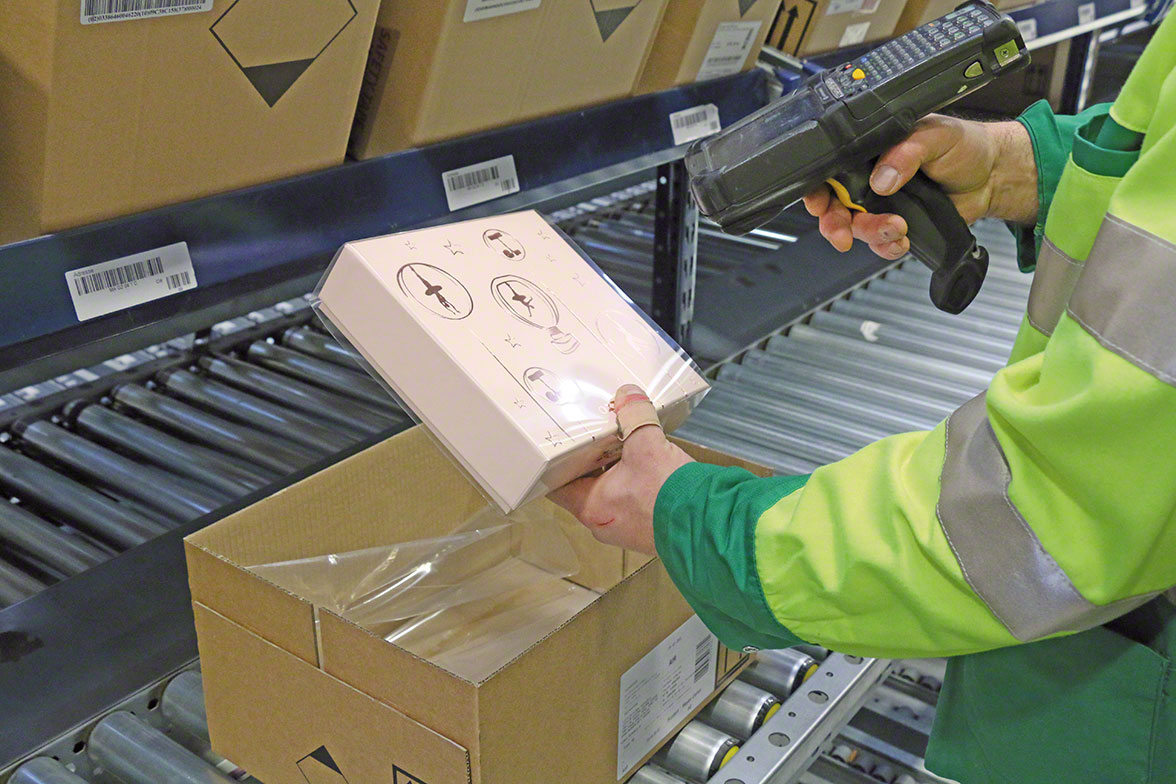 Why use Easy WMS as a picking software?
Our WMS warehouse management system takes charge of a series of processes that you must run on a daily basis:
Reduce errors during picking: Up to 99% fewer errors.
Prepare more orders: Get the exact number of items that must be retrieved and routes that must be followed so operators have the potential to produce more and, at the same time, be more efficient.
Waste less time training new employees and help them adapt to their new work environment faster.
Daytime deliveries: Does the competition offer same-day deliveries? By optimizing your item retrievals with Easy WMS, you could also offer this kind of delivery and open up opportunities to respond to your customers' demands.
Track goods to fulfill standards and regulations.
Manage stock in real-time.
How does a WMS function as a picking software?
Easy WMS is a warehouse management system that, besides the multiple functionalities to manage your company, is directly connected to your installation to optimize the SKU picking processes.
It is crucial to choose technology adapted to your business and, as such, take full advantage of the picking software. The routes, operator movement times, type of orders and amounts processed by your team must be assessed daily.
To make sure Easy WMS's deployment as a 'picking software' goes smoothly, our experts will take time to visit your warehouse and evaluate the available picking solutions:
RF Devices (radiofrequency based).
Pick-to-light systems: workers putting orders together collect the SKUs through a light-directed picking technology.
Put-to-light systems: lights direct operators to the correct location to sort, or put, items away.
Voice picking systems: employees are equipped with a headset with a build-in microphone to communicate with the computerized picking tool.
As you have noticed, you need to have a solid handle on picking. It is a key step in the order fulfillment process to satisfy your customers and reduce costs. More than just a simple picking software, Easy WMS is a comprehensive solution that lets you manage all your logistics processes.
For further information or if you have a question, give us a call at 1-877-216-0612 or contact us online. Our professionals are ready to answer your questions in short order.