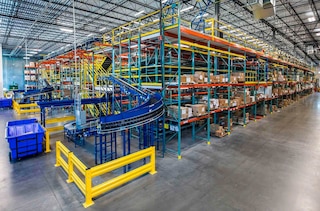 Chaotic warehousing: pros and cons
July 10, 2019
The criterion of in-house storage locations, i.e. where to set up the goods and based on which rules, dictates how goods are to be stored and the effective capacity of an installation. Different strategies can be used to organize the positioning of unit loads: fixed location management, chaotic storage and mixed management.
In this article, we are going to deal with how a chaotic warehouse works, what advantages this location system offers and what demands it places on storage installation management.
How does location management work in a chaotic or random placement warehouse?
A chaotic warehouse refers to a type of location management that is disorderly, random, variable, or unrestricted. Despite its paradoxical name, location choices in a chaotic warehouse follow a very strict order, usually based on stock rotation and, therefore, on A-B-C product classification.
As goods are received into the warehouse, they are assigned a slot based on the spaces available at that particular time. Each merchandise is labeled with a unique code that is logged in the system with various associated features, including the corresponding storage space.
For a warehouse to work with the chaotic location system, it is absolutely necessary for it to have a warehouse management system that runs this function. The software will specify where the product should go, drawing on the stored stock data, and takes this task off the operators' hands.
This system has revolutionized the traditional way in which merchandise used to be organized in warehouses (i.e SKUs located by category in fixed zones). A warehouse with chaotic locations may seem like a mess at first, which is where this name comes from.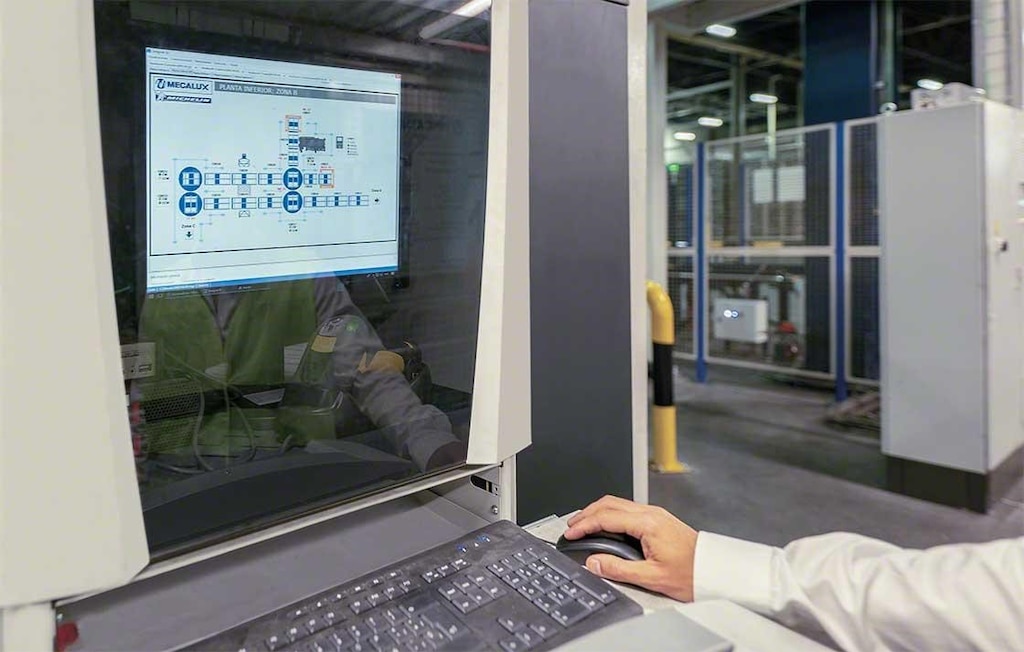 Advantages of chaotic warehousing
Nowadays, many installations follow this location criterion owing to its numerous advantages:
1. It optimizes available storage space:
A chaotic warehouse maximizes effective storage capacity, bringing it closer to a warehouse's physical capacity (it can even exceed 92% of the latter). Flexible location assignments reduce the risk of saturation in certain areas and make more efficient use of free spaces.
2. It gives more flexibility to a warehouse:
In some cases, an installation can adapt to changes in the stored stock without undergoing major operational variations. For example, companies dealing with loads from different customers, such as logistics operators or 3PL, must keep their eye on the ball to do so.
3. It speeds up the selection and placement of the goods:
The decisions related to location management are made by a computerized system in charge of designating locations according to the chosen parameters. Workers don't need to spend time organizing locations.
New operators or those who work as temps in a company don't need to memorize the warehouse's layout.
The warehouse management system traces the routes according to the storage slots, optimizing the movements.
4. Operations are more precise:
Although it may seem that a chaotic warehouse can be a breeding ground for mistakes, nothing could be further from the truth. The unordered arrangement of products prevents workers from making mistakes on issues such as color or size. In a traditional warehouse, similar products are located in the same area, which leads to confusion.
The WMS plays an essential role here, of course, by telling the operator exactly what to collect from each shelf. This precision can also be enhanced by adding picking aids such as pick-to-light devices.
Pre-requisites for implementing a chaotic storage system
The following considerations apply when adopting a chaotic warehouse system:
The use of a WMS is an absolute must: management needs to be computerized and fully integrated with the company's ERP to control stock levels.
Storage systems must be flexible enough to accommodate most loads. This flexibility was mentioned earlier as an added bonus, but it also doubles as a requirement.
Despite the advantages of chaotic storage, several exceptions do exist where this system cannot be applied. This is illustrated by goods that require specific conditions for storage (for example, refrigerated goods) or bulky goods for which special shelving is necessary.
In any case, it is common to find storage installations that are organized through a combination of the two location management criteria. So, higher rotation products are in a fixed zone (usually close to the loading docks) and the rest are assigned freely or randomly.