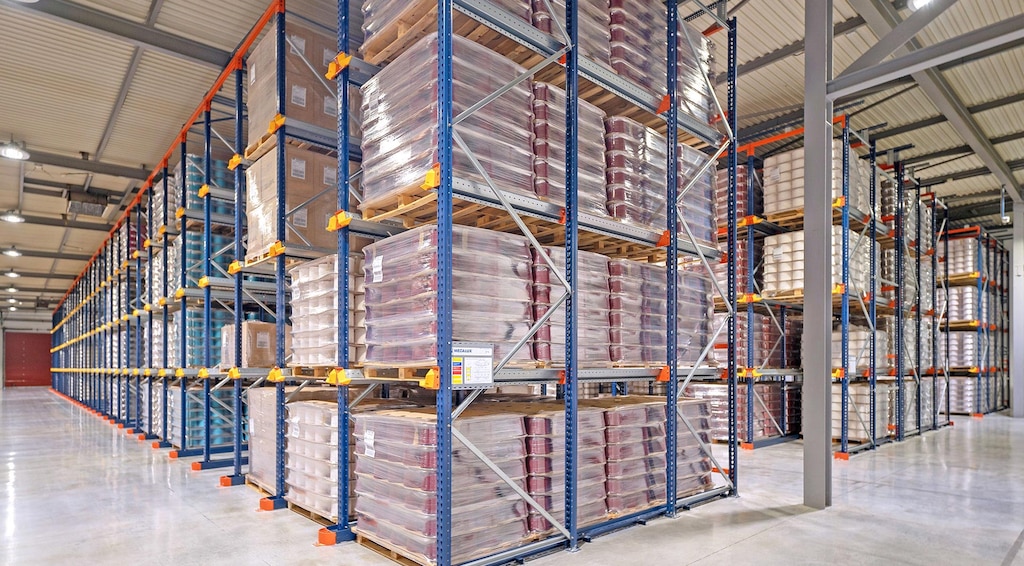 Drive-in Drive-thru Pallet Racks
Optimize space with a high-density rack solution that is ideal for multi-pallet storage of low-rotation product.
Adaptable to either a first in, first out system or a last in, first out system, Drive-In/Drive-Thru is highly customizable.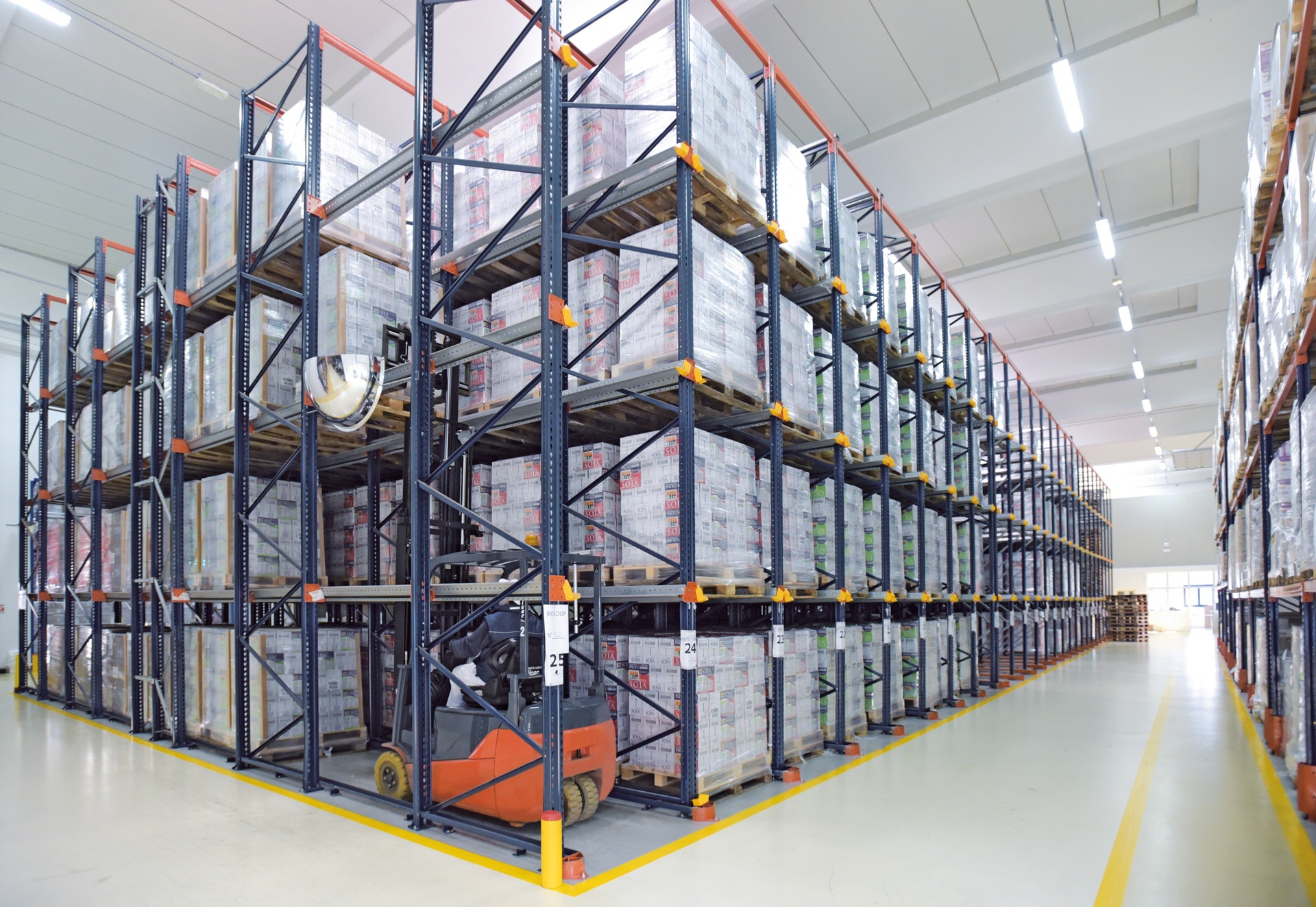 cdfe80c1-cf95-02bb-c1c1-a6acf360a1cd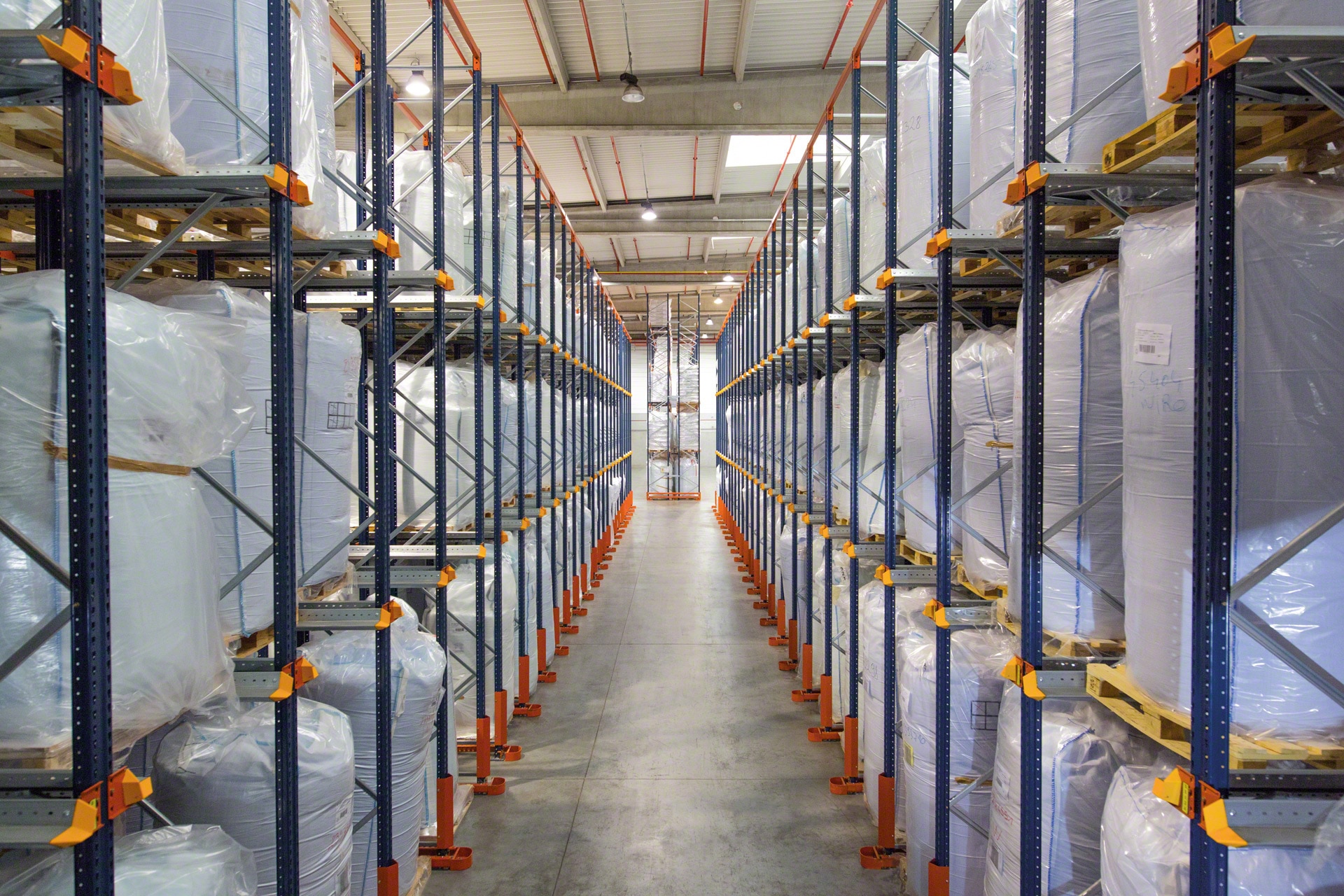 e604030f-c897-96df-bcfe-c996239a8e61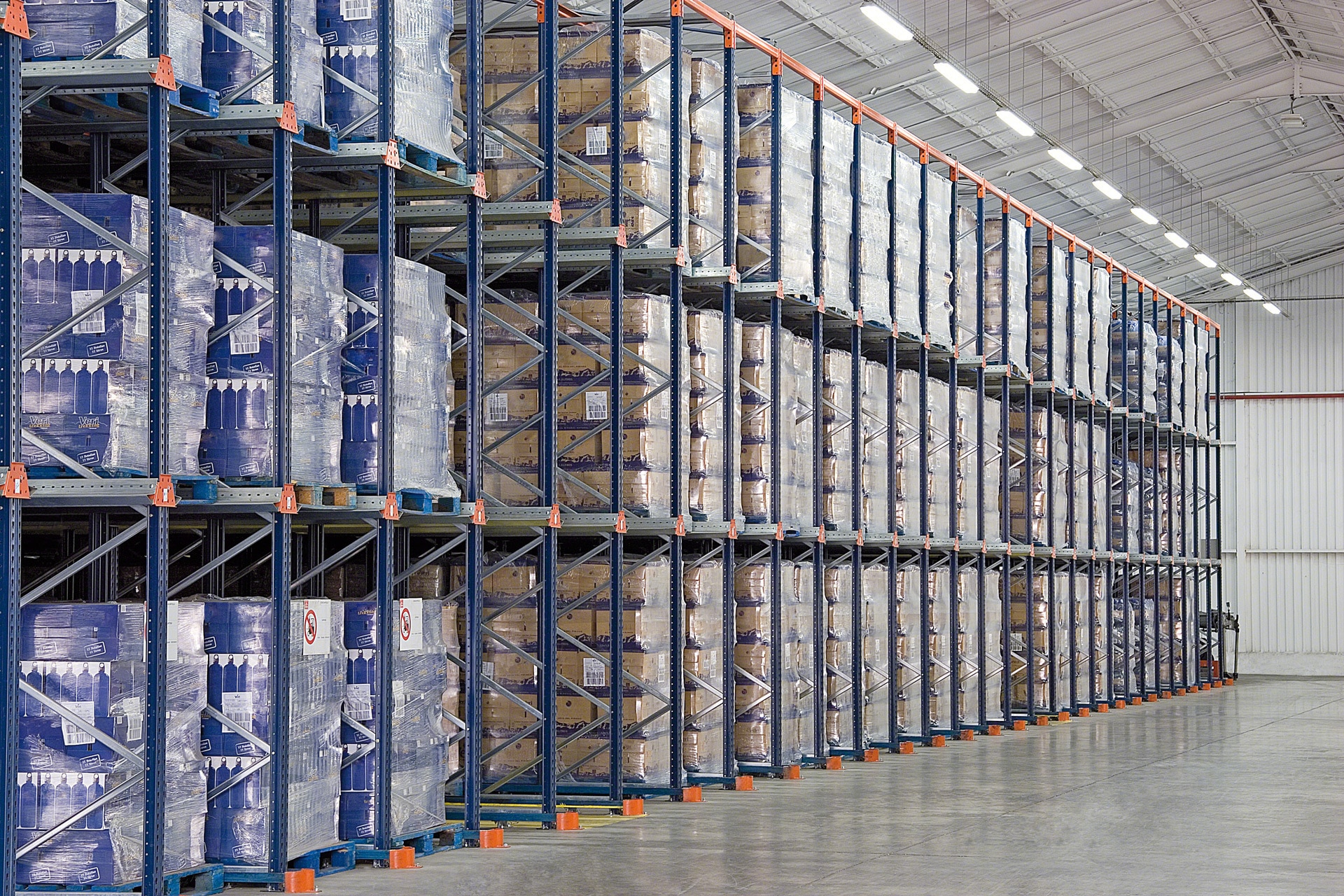 2601a17f-4b0b-13f9-8320-29f63678eba9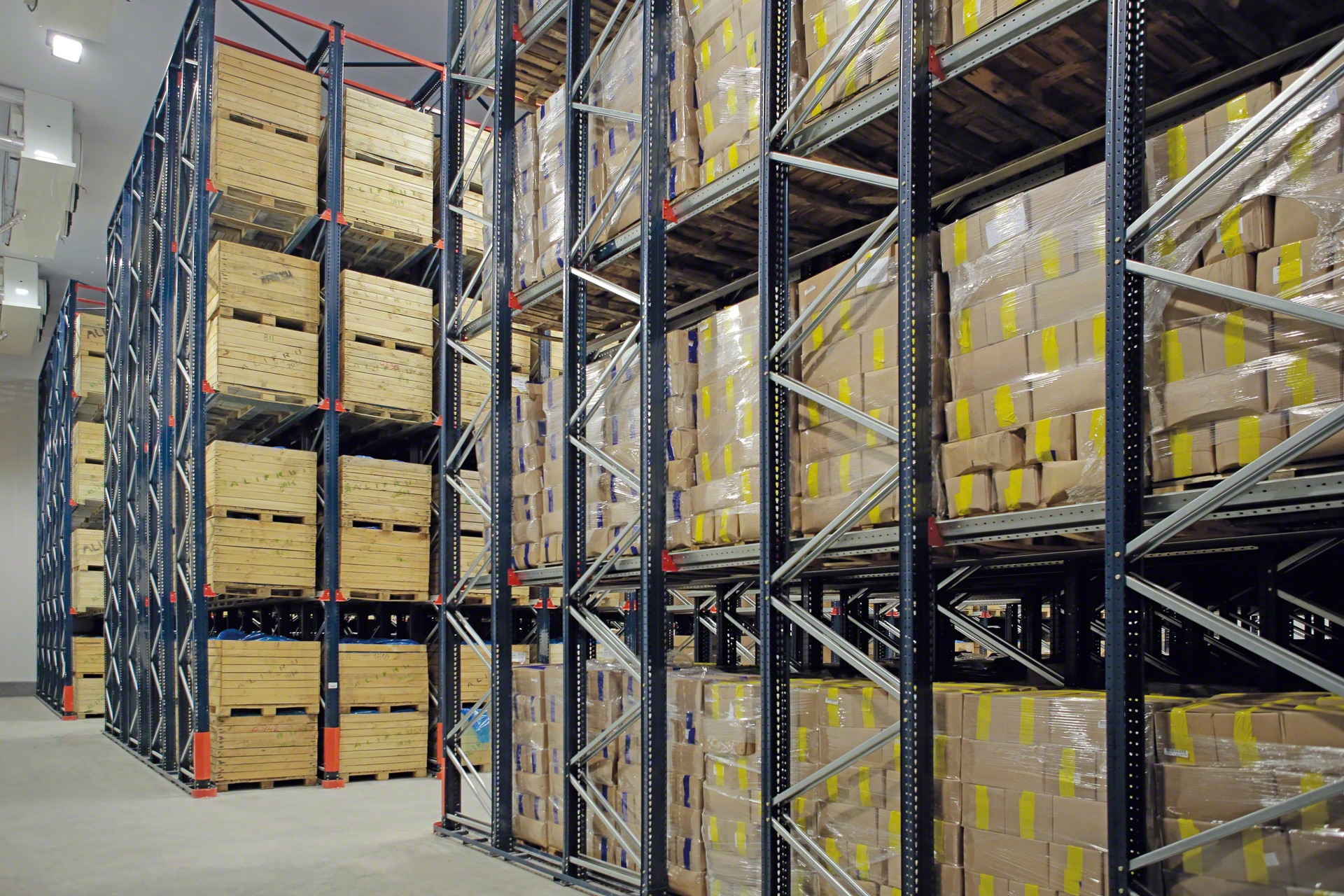 2d3b8d07-fba0-e999-97da-0ae6e8ce4155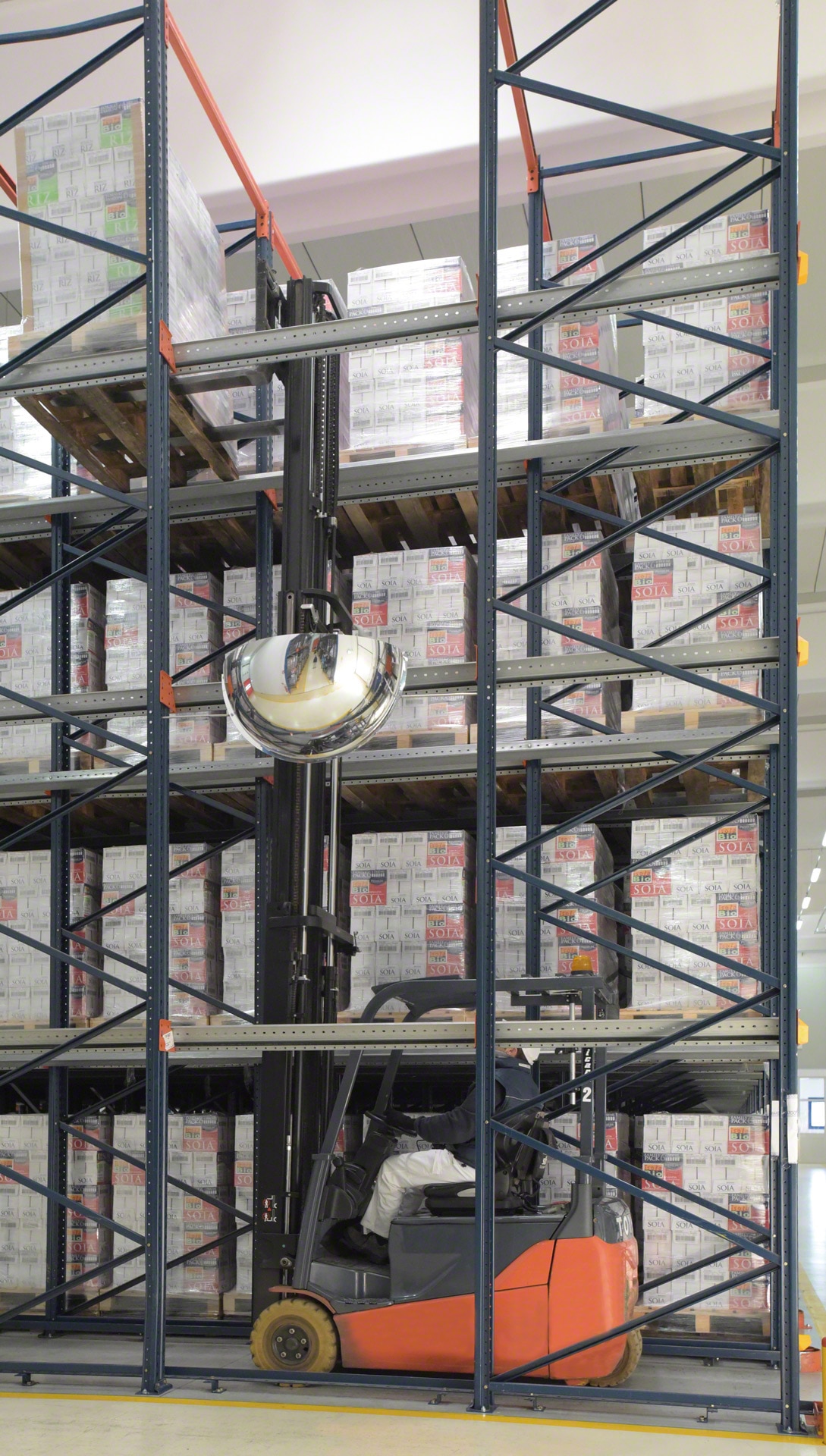 c556bfa2-2a30-a562-6b2b-cc131a39f7d5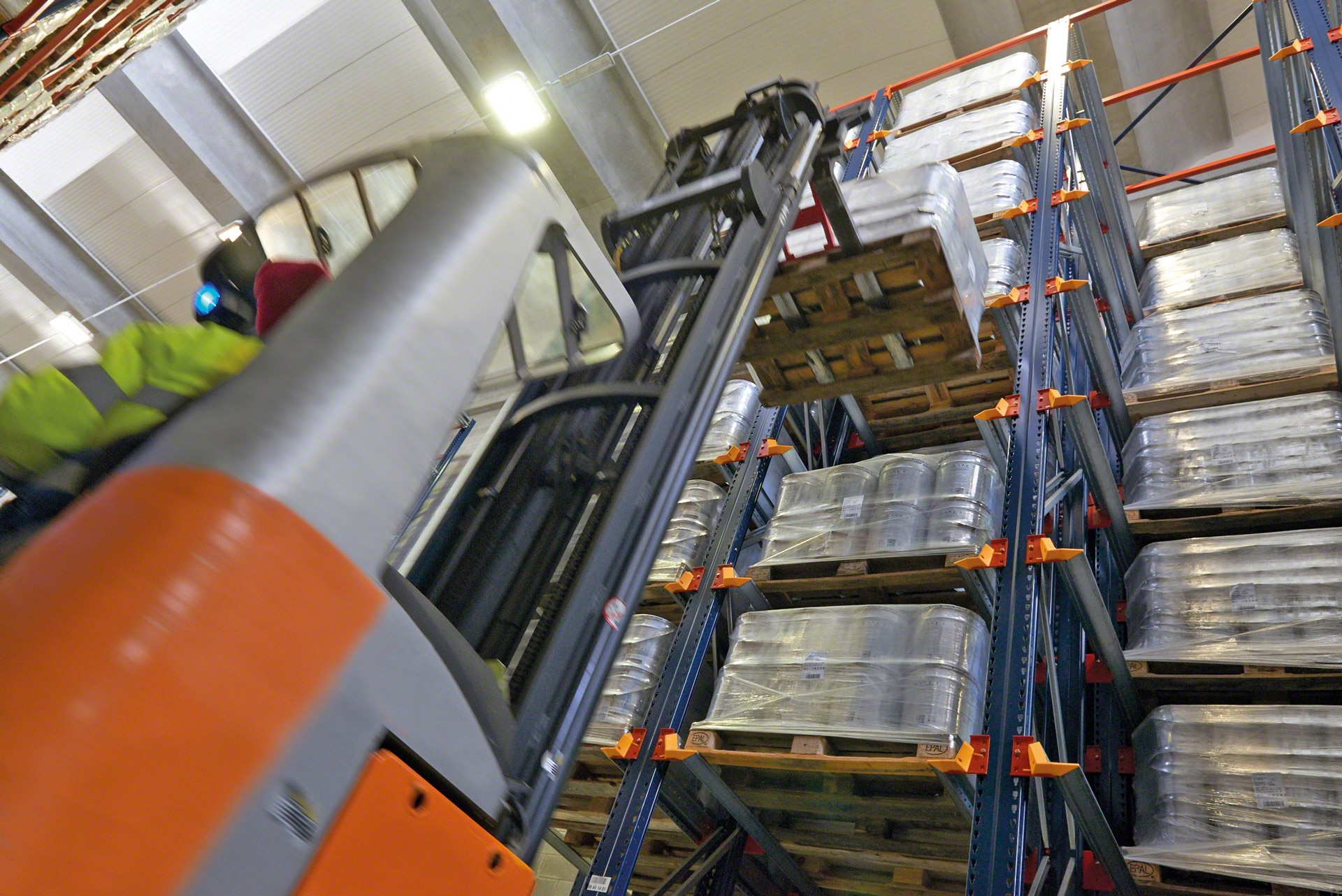 768c52c6-4755-27d8-9ede-7ec28ecd3d9d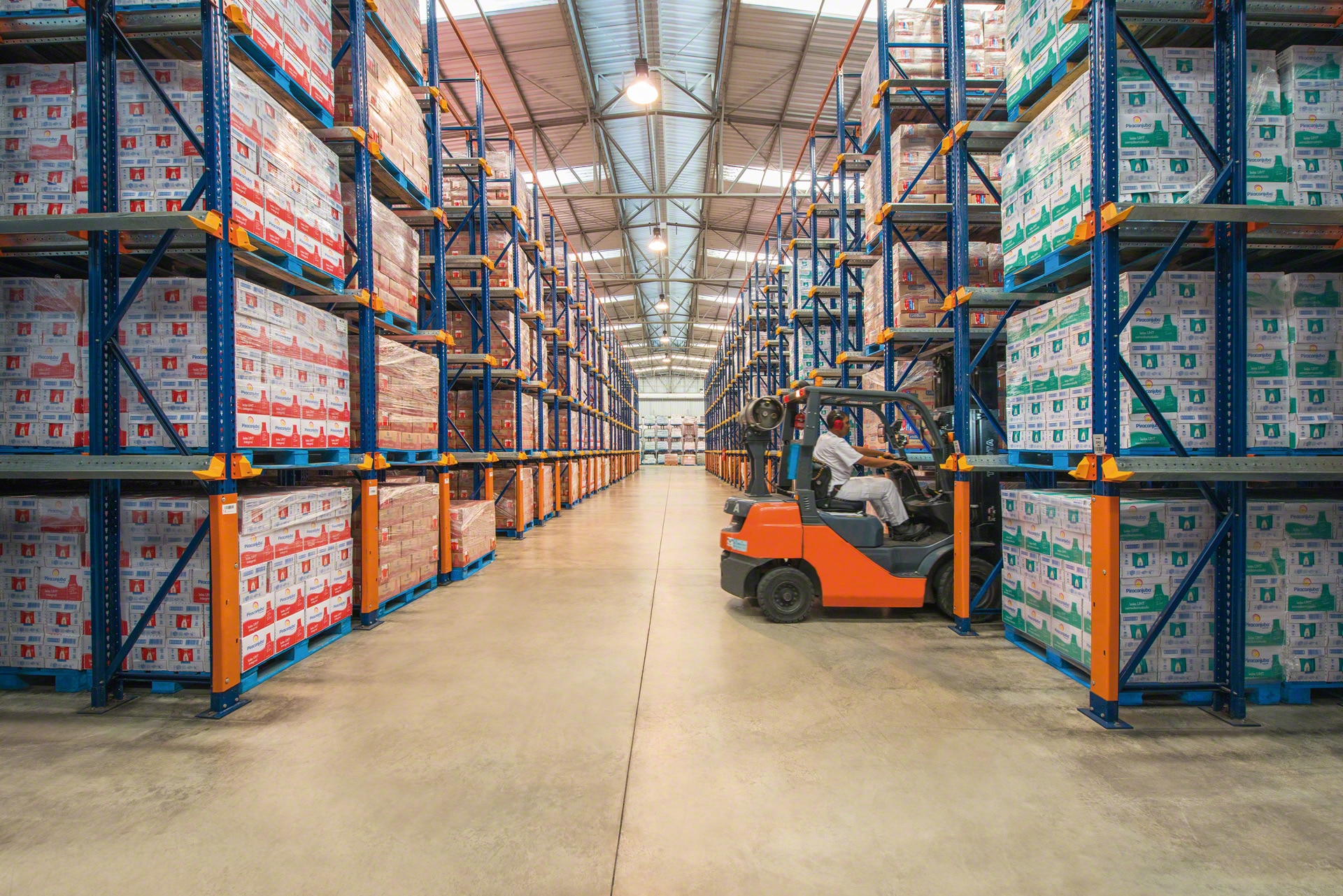 6e57a2c9-e5b3-a6f7-2bc7-2291308c2404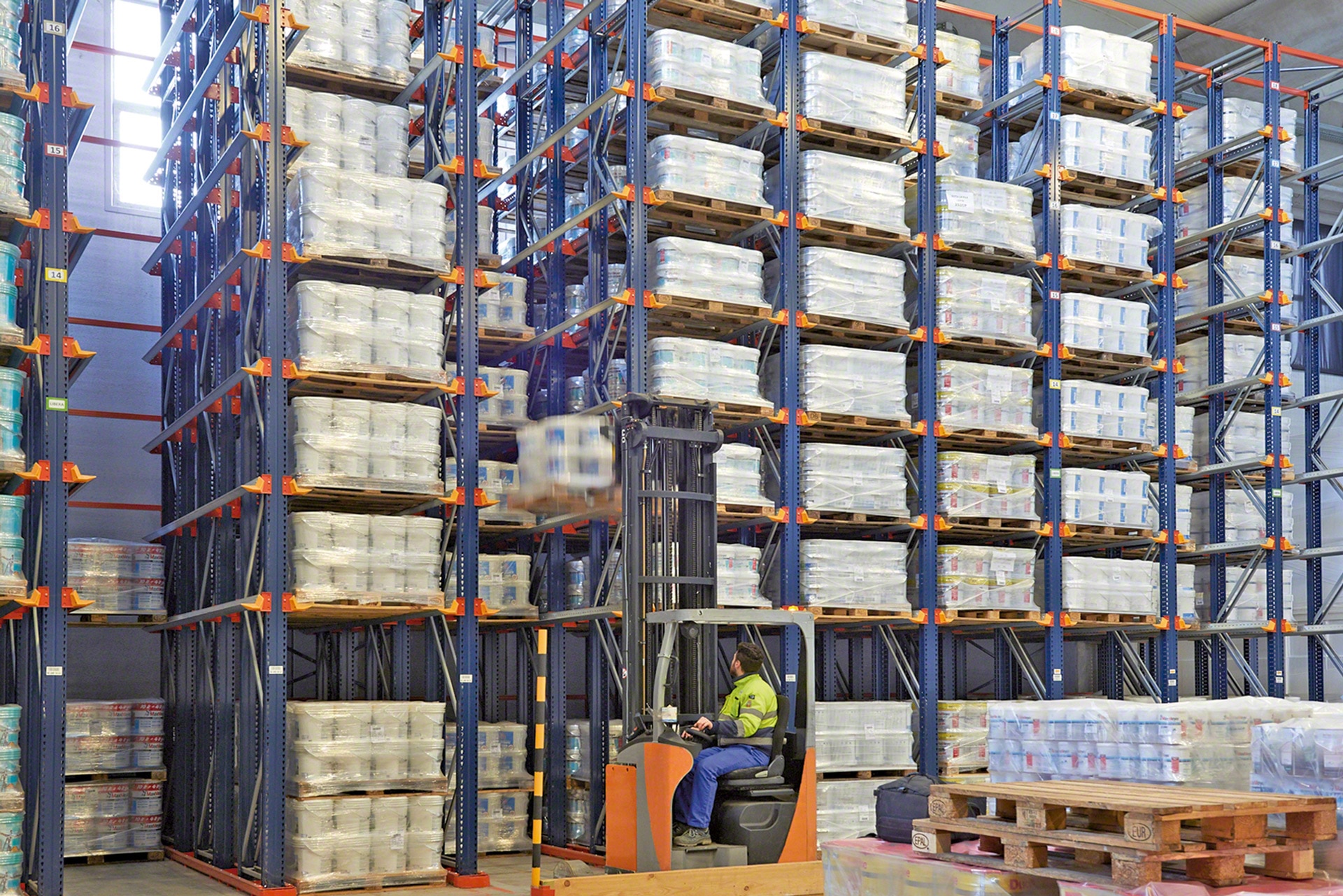 e3db9b5c-af08-b44a-59a8-d93d0d090f37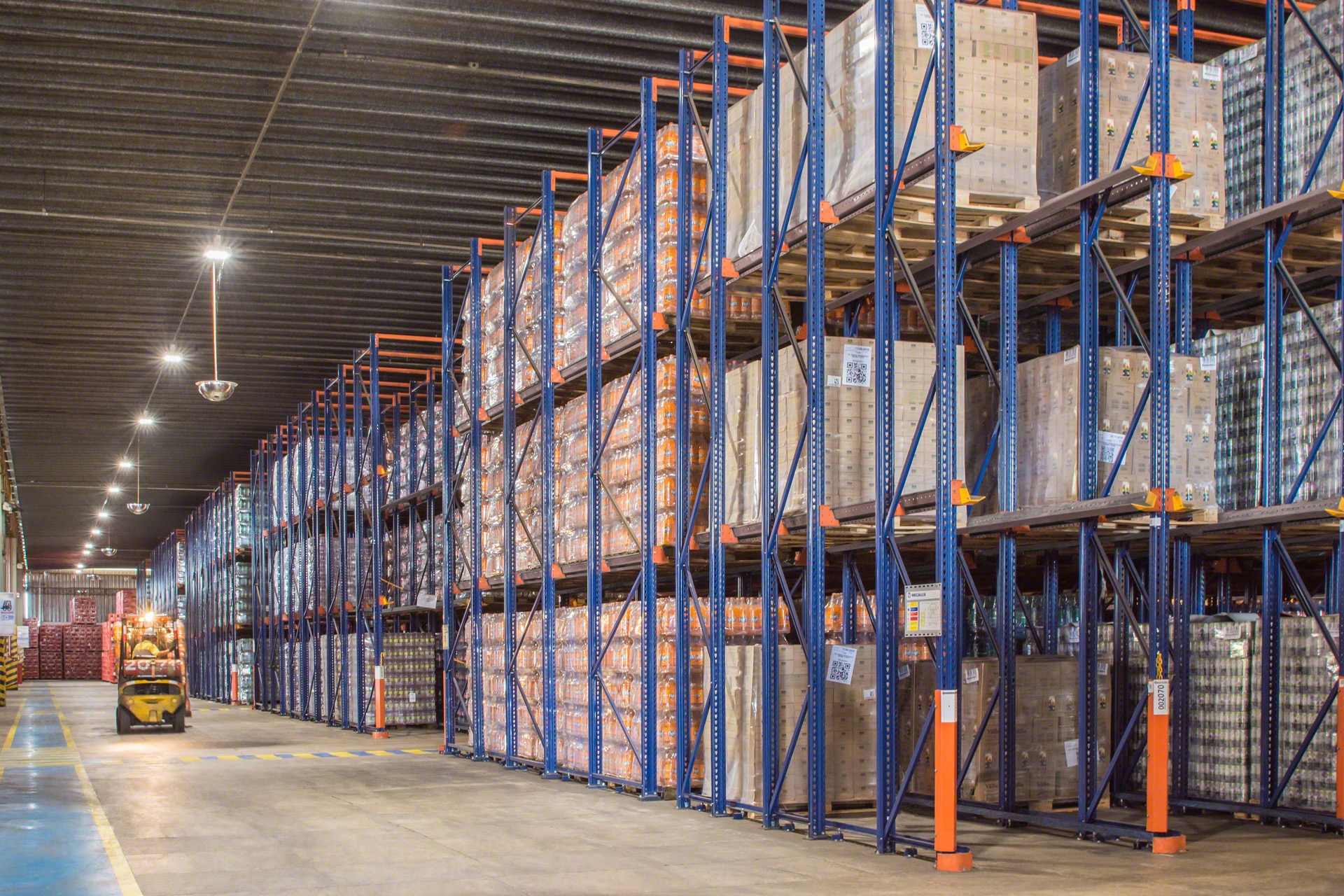 86119baf-9f19-2692-22ea-6fdf3cdf3252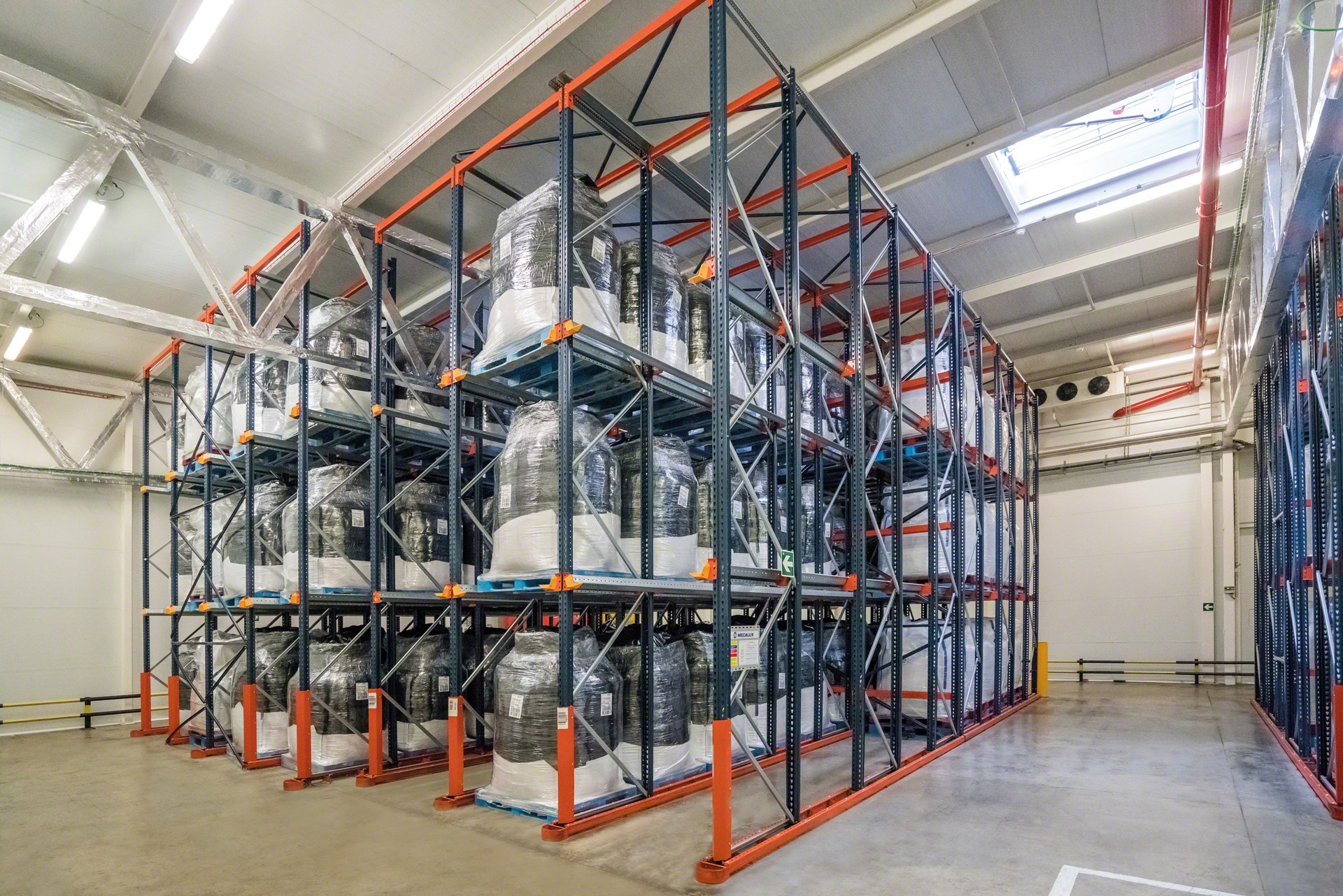 79130508-f834-c7c5-a204-74de89038759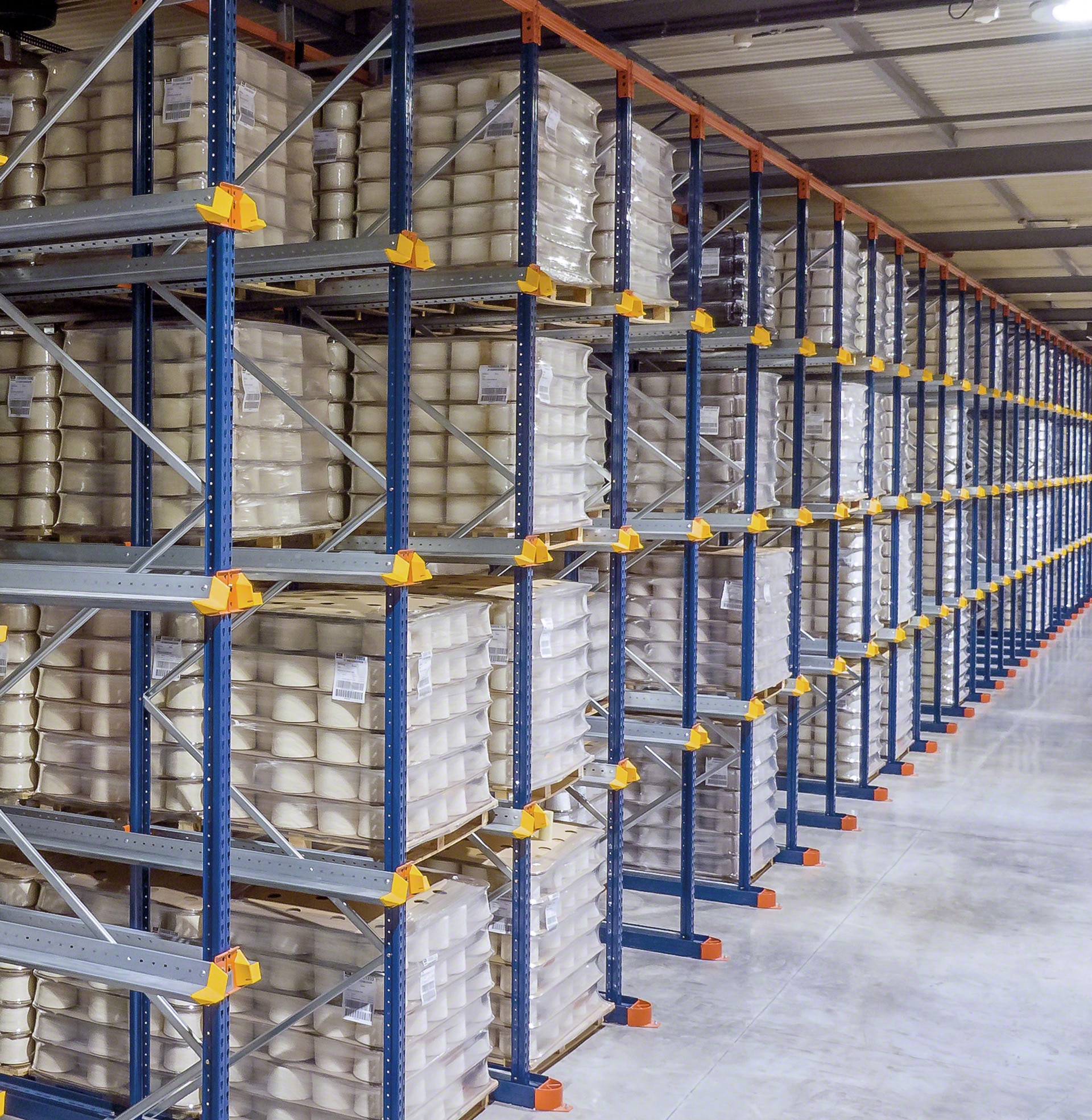 6e487454-5da3-84b8-05a9-cb191da4cf21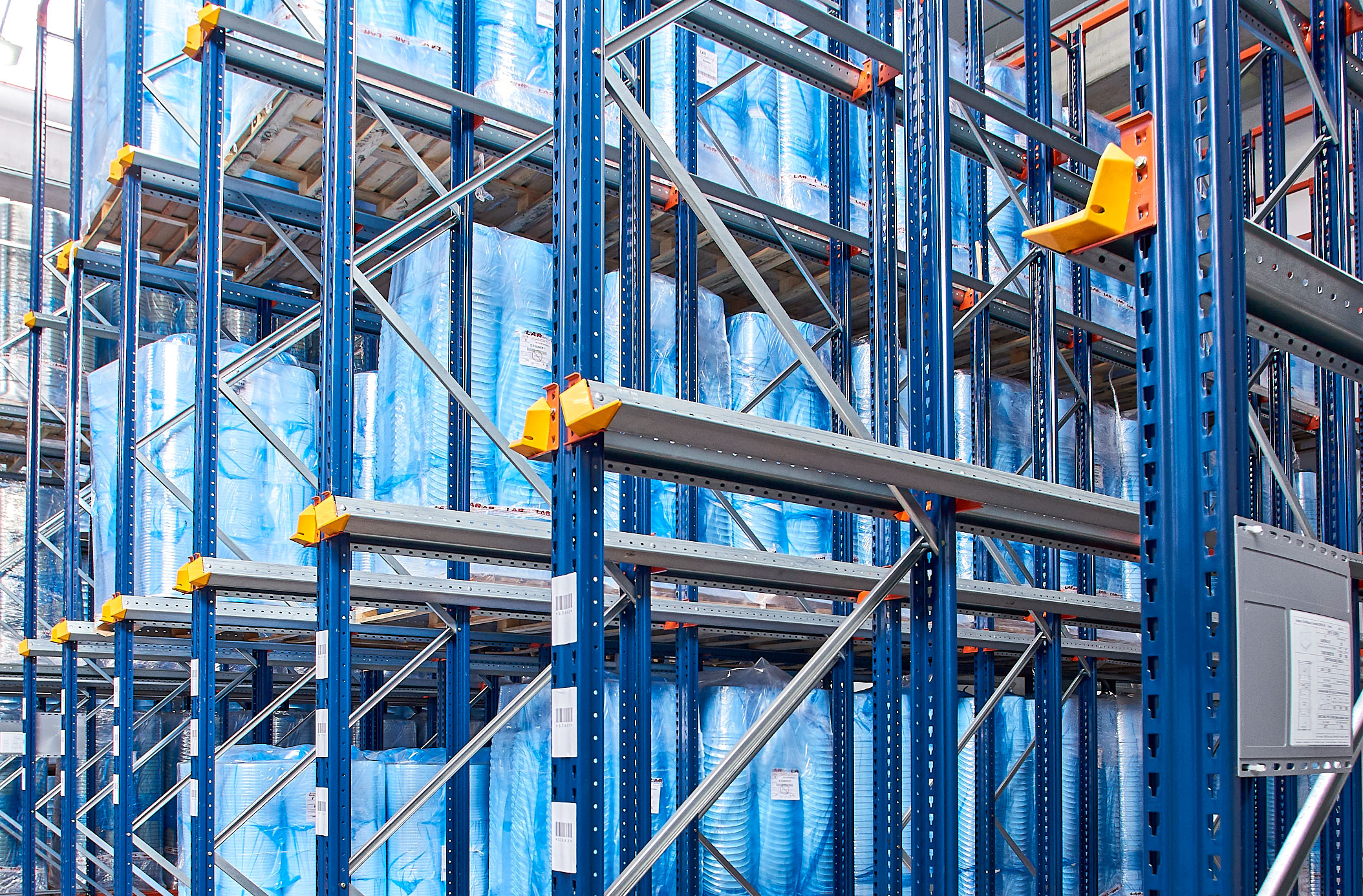 261f4da2-0b2c-d4d7-67bc-9da66104e54a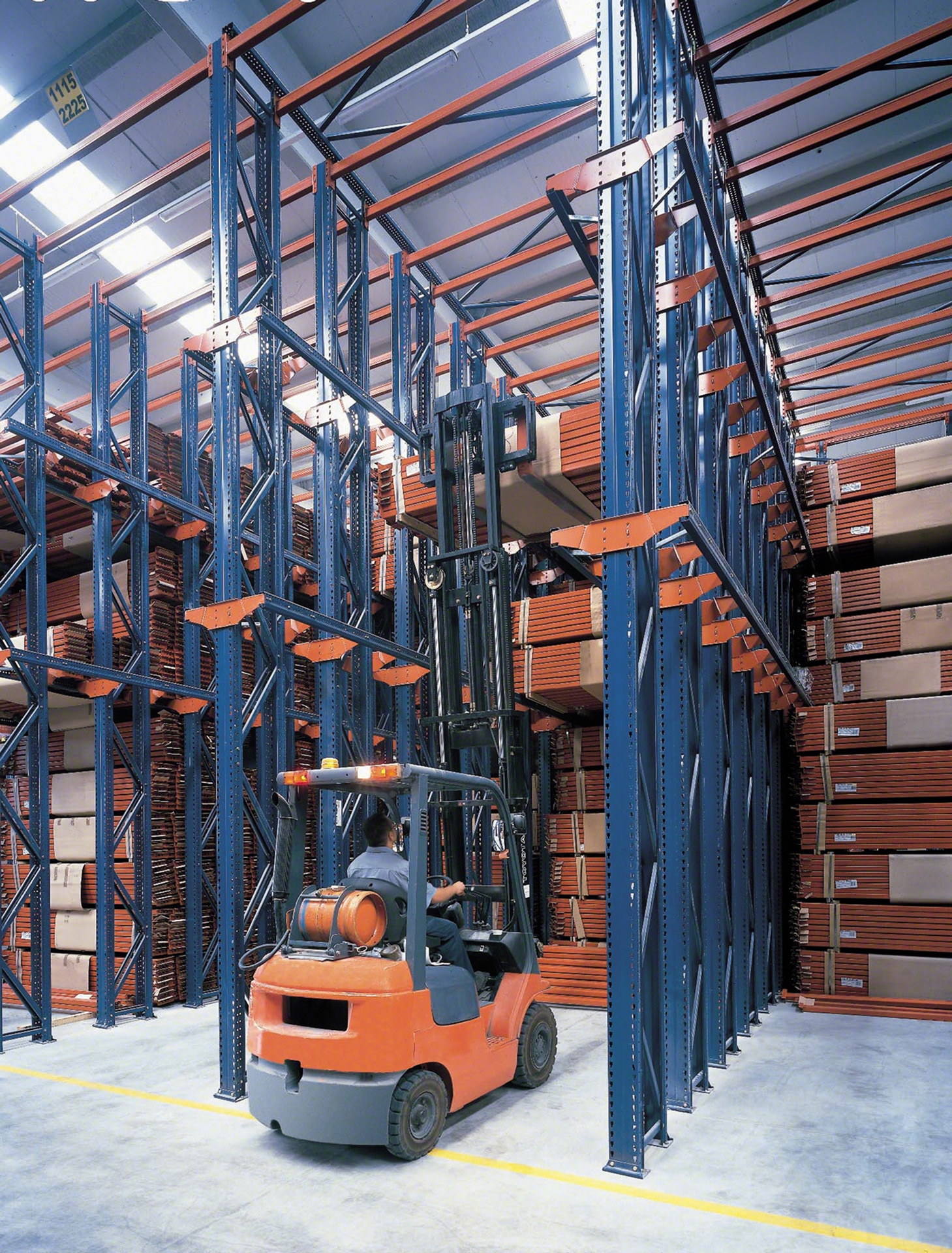 fbcc40f1-d70c-53bb-a7f5-8f74138608fd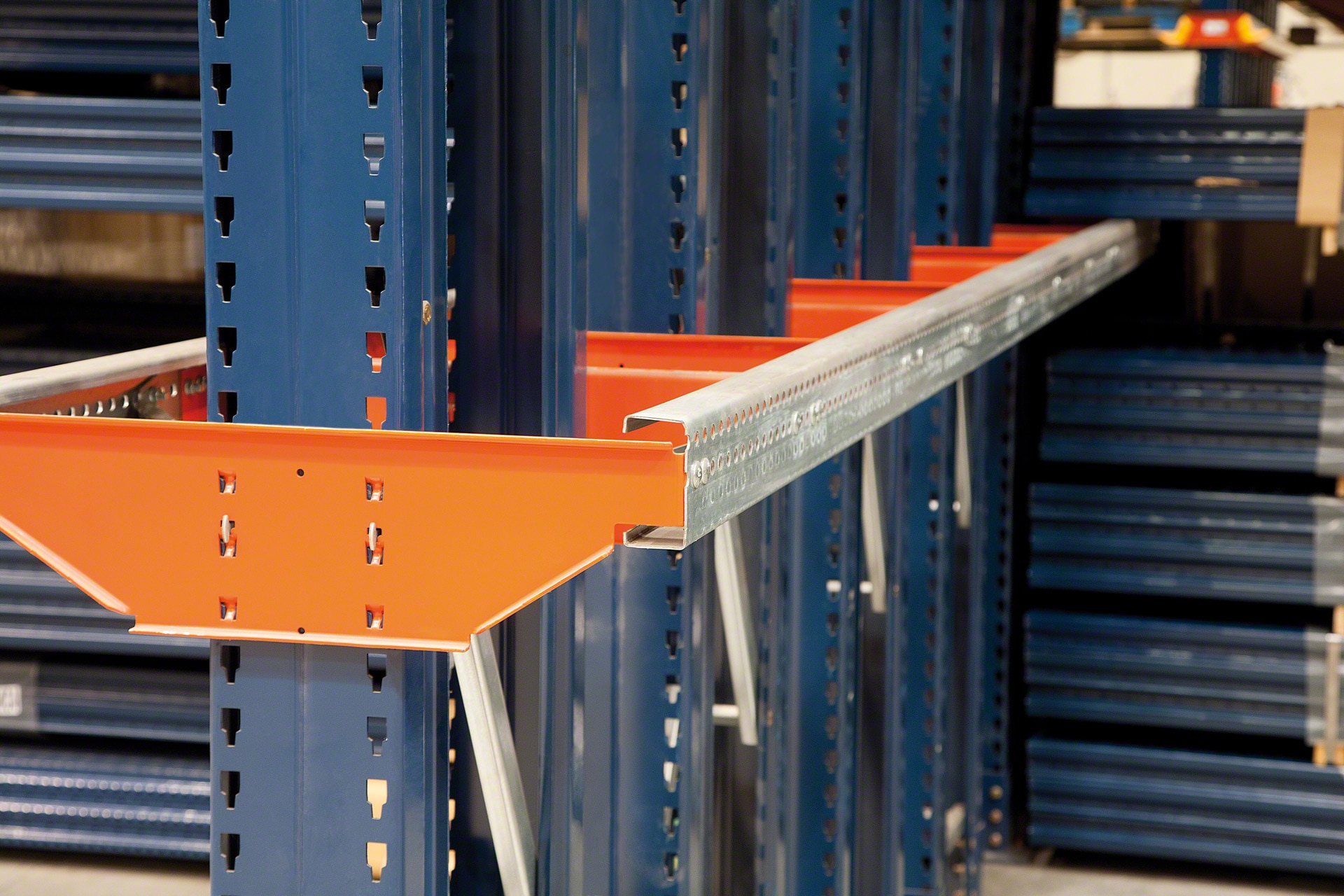 2d7ad099-a963-f605-fb21-a5d58938bb91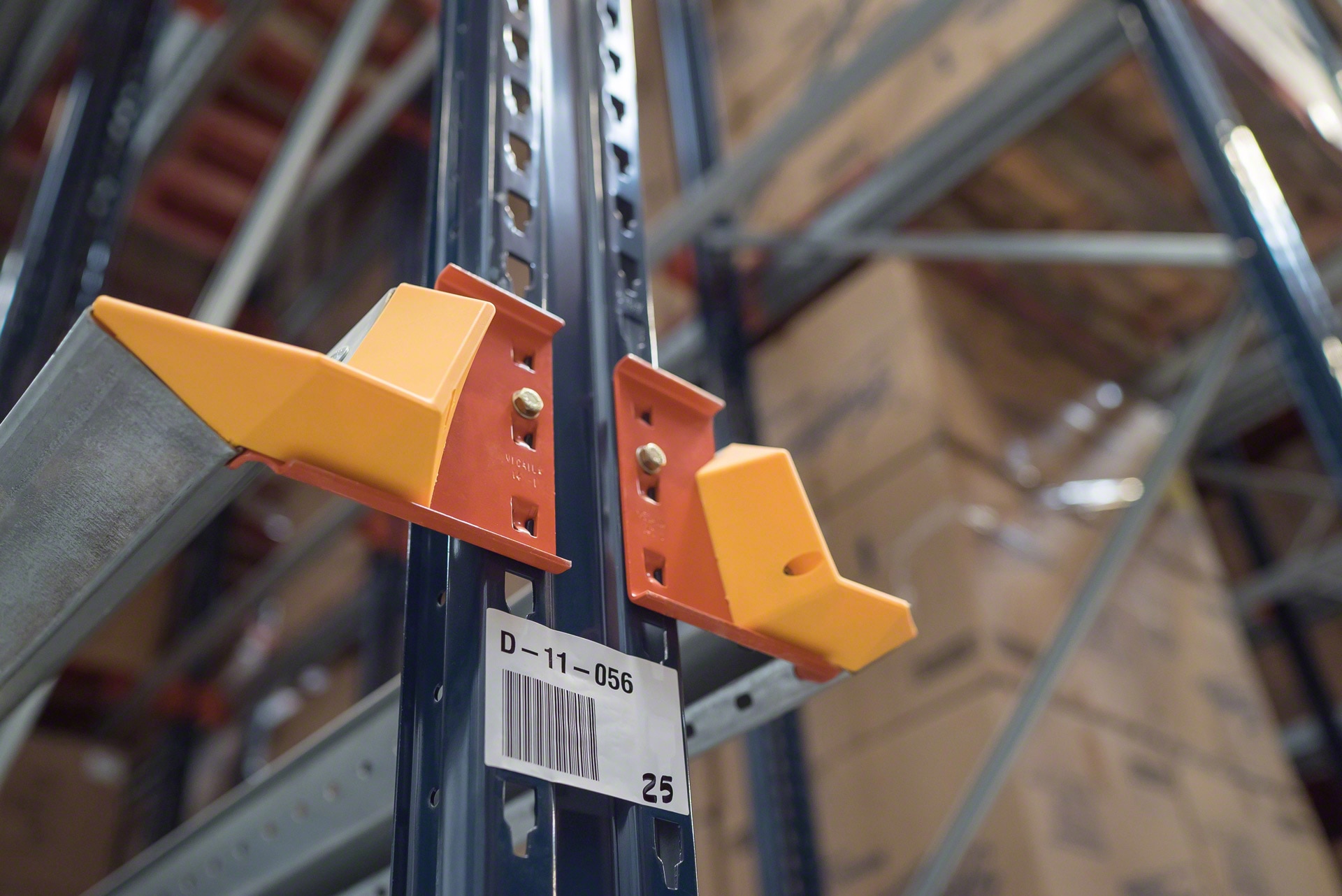 9f737e6c-d6f1-9434-26aa-17332391f712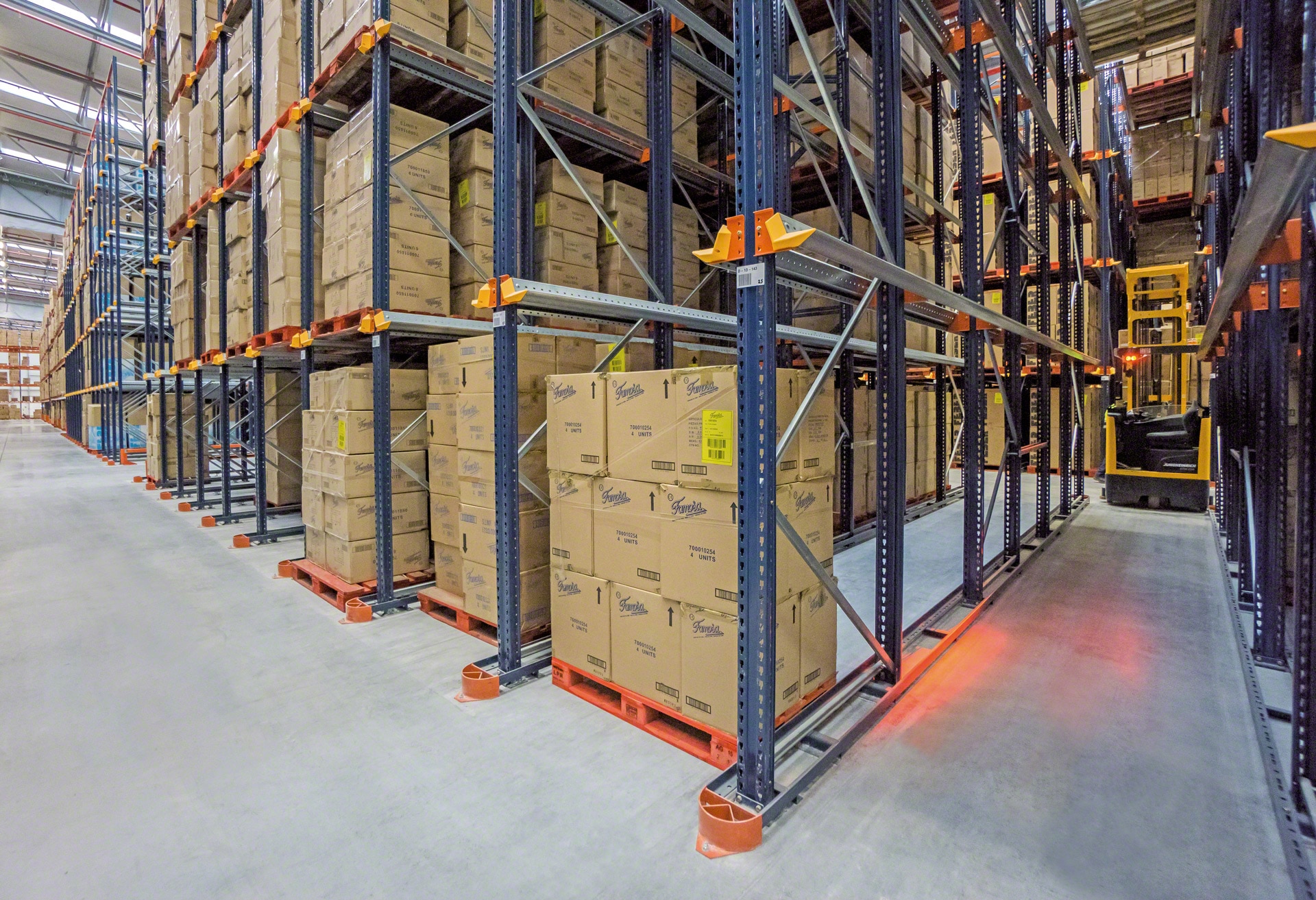 a5c62ab2-e7fd-5ab2-2a56-8cee202411b9
f299c07f-034d-5987-50b8-254a2dc235a2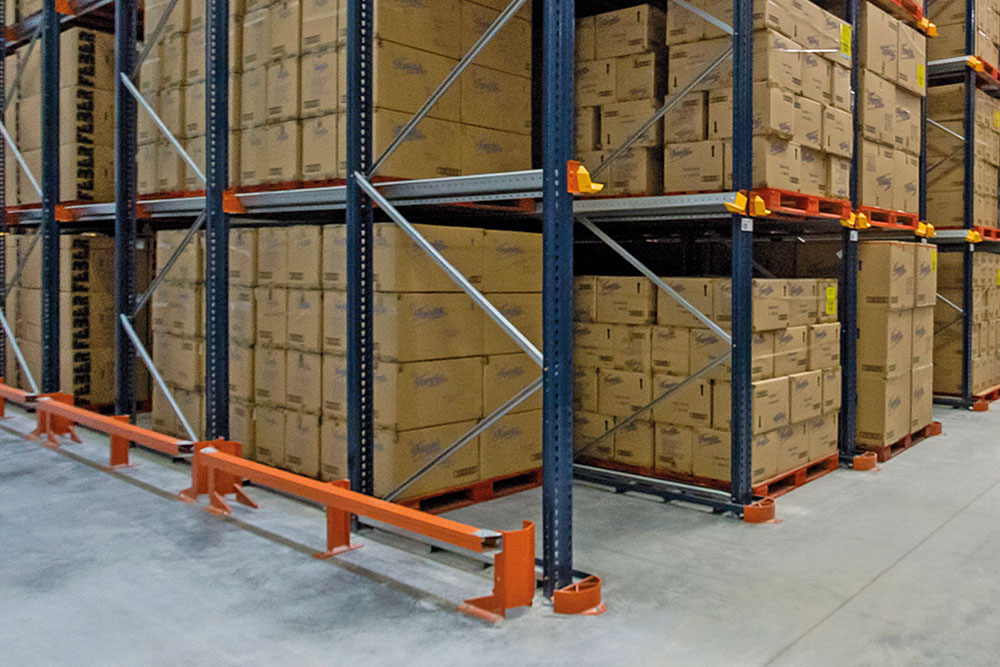 c97efd1a-a546-2b87-7dc8-67ef47582969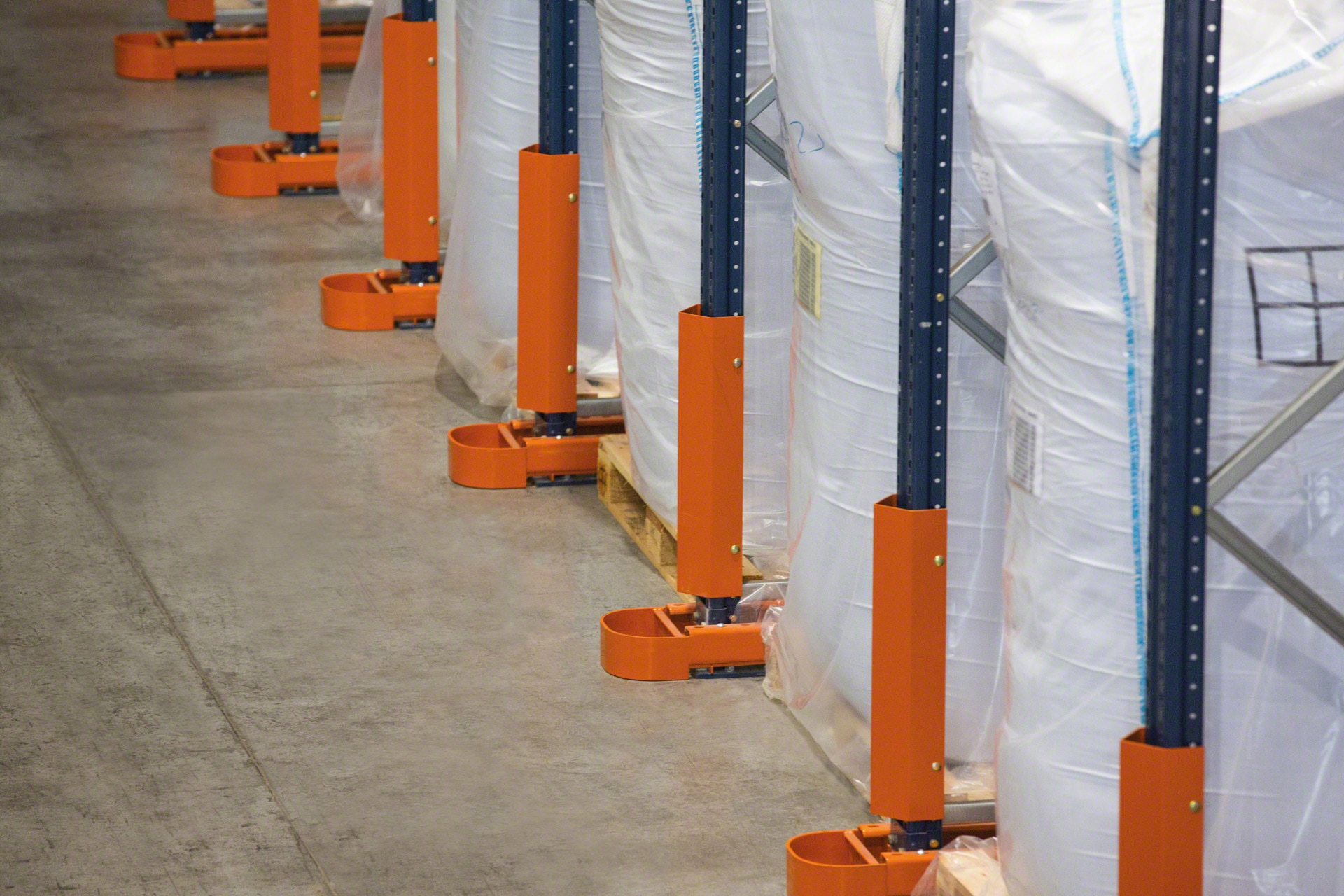 3476fd83-2e0c-8d58-2683-e79b64efaabc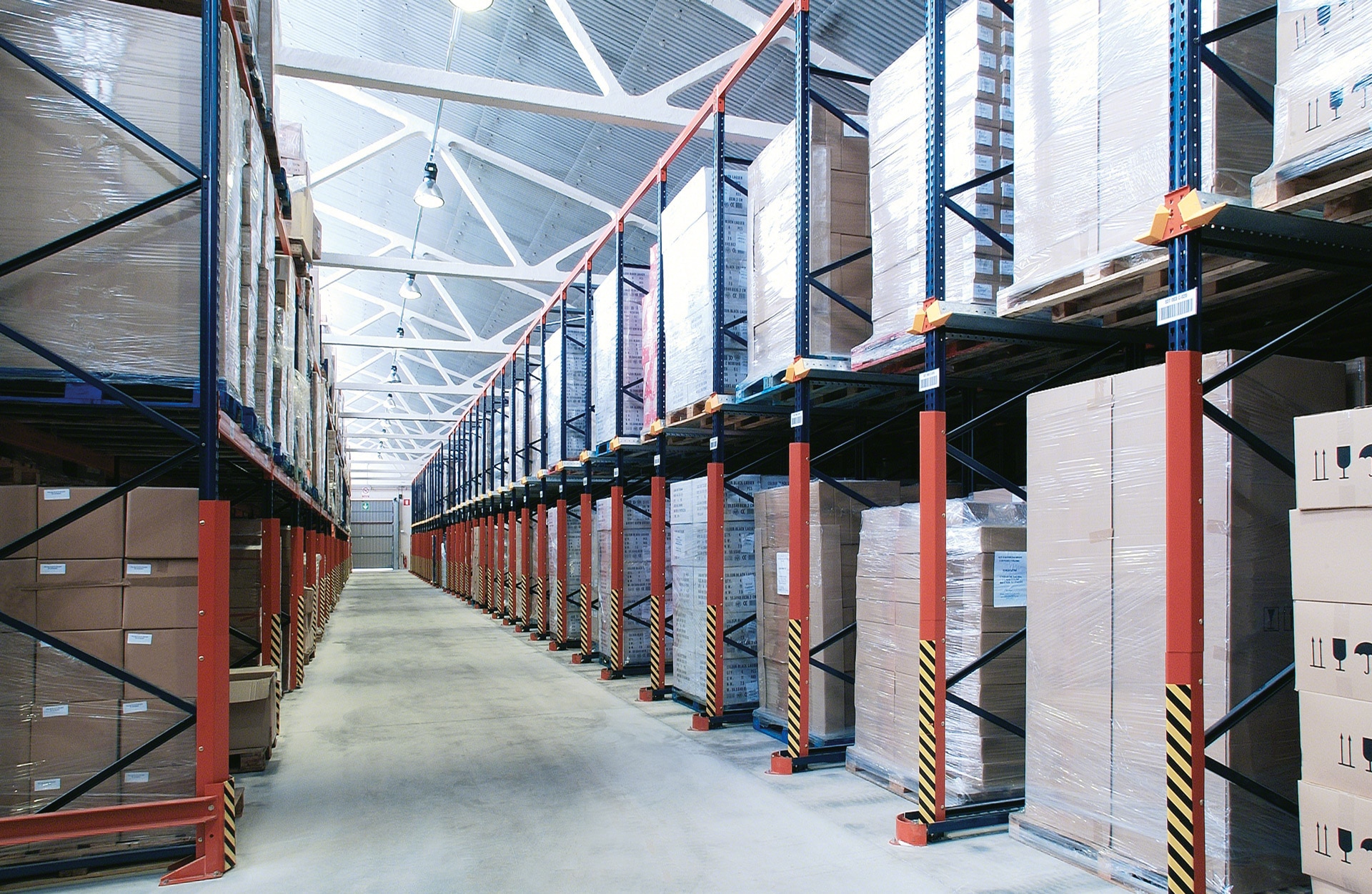 93576626-fdbb-1eed-9e94-75adcb82b299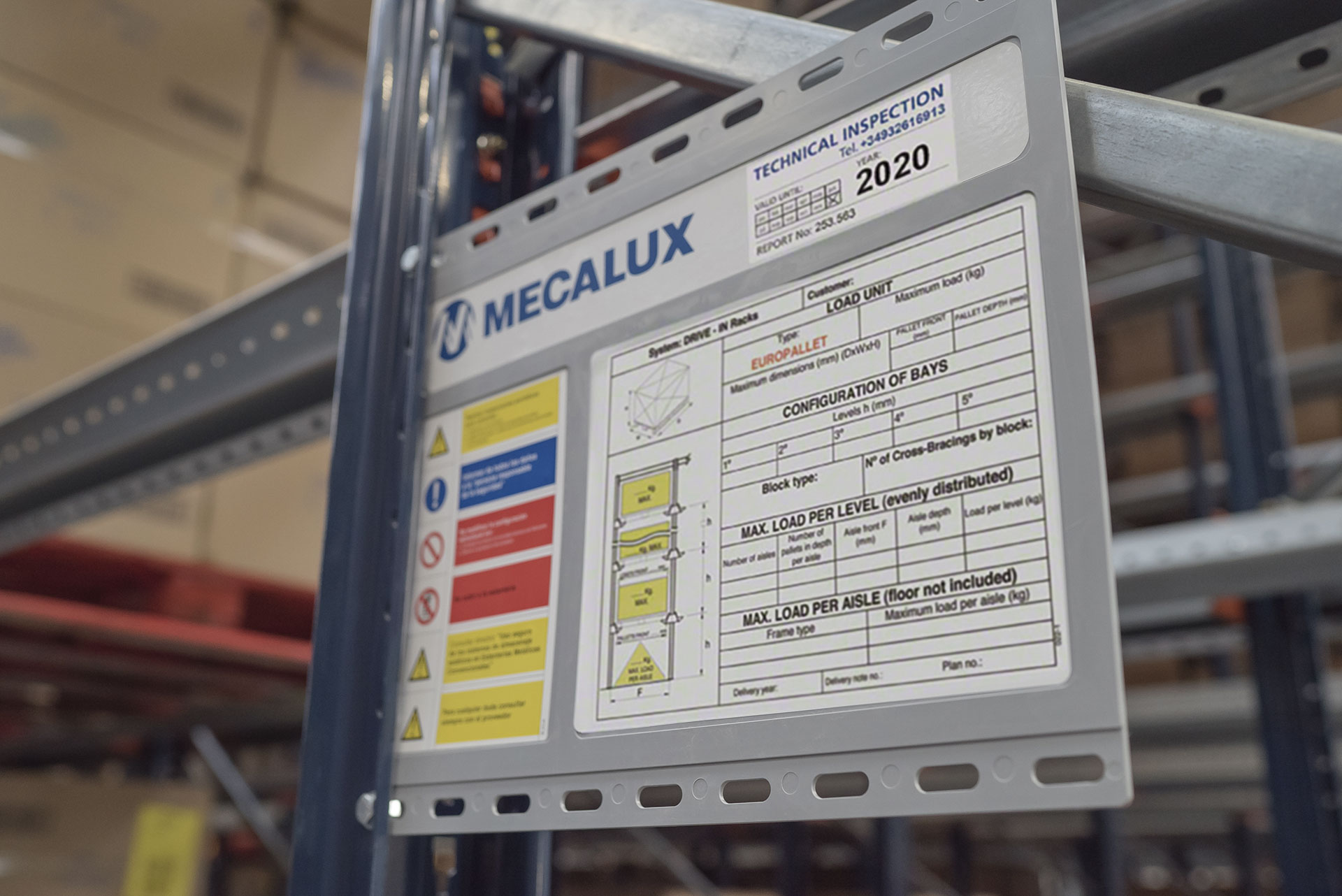 f61167e4-05b4-9d78-6e5e-10ae29f96949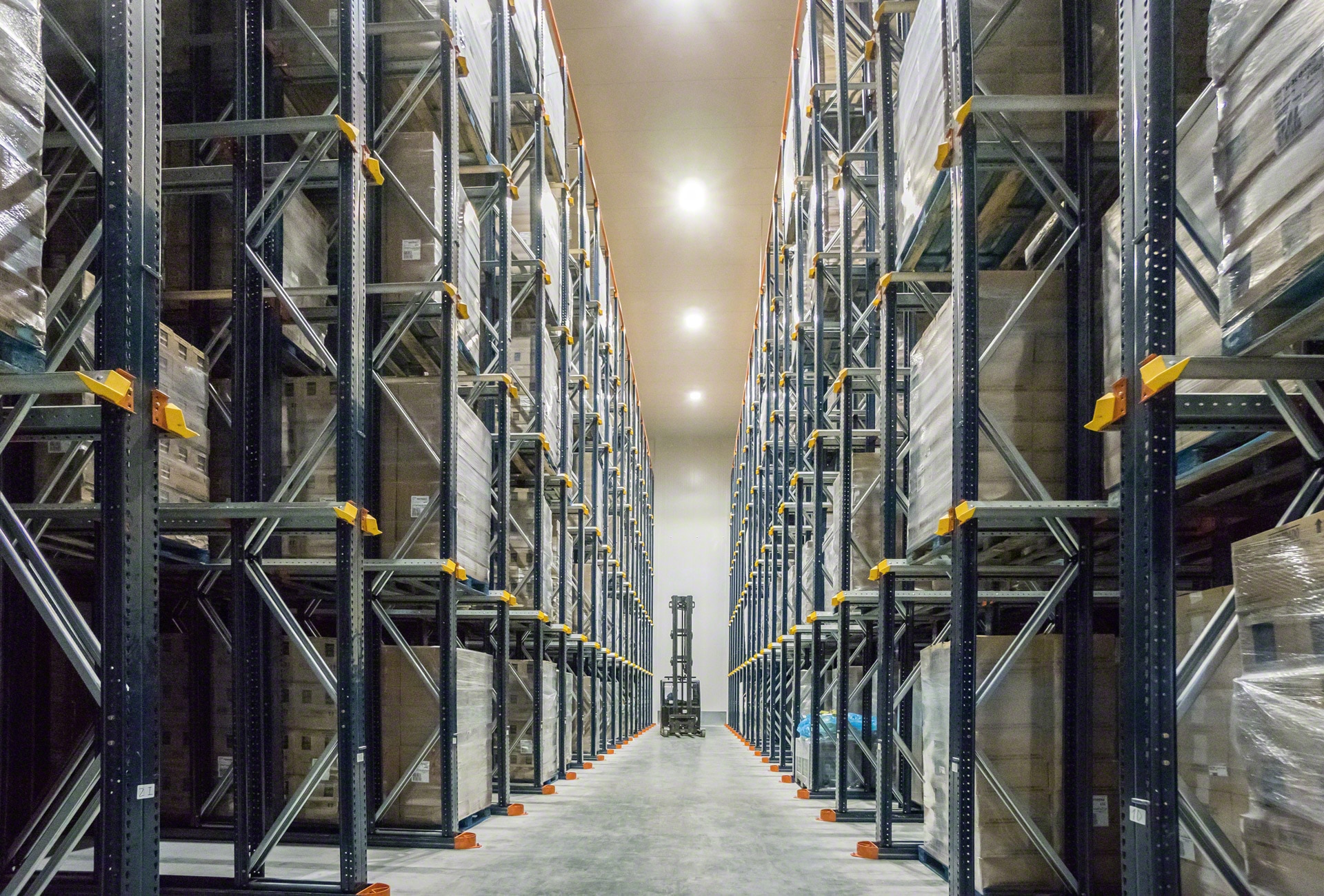 3cba1bbe-0f7b-6c34-ef50-b3af7837da9e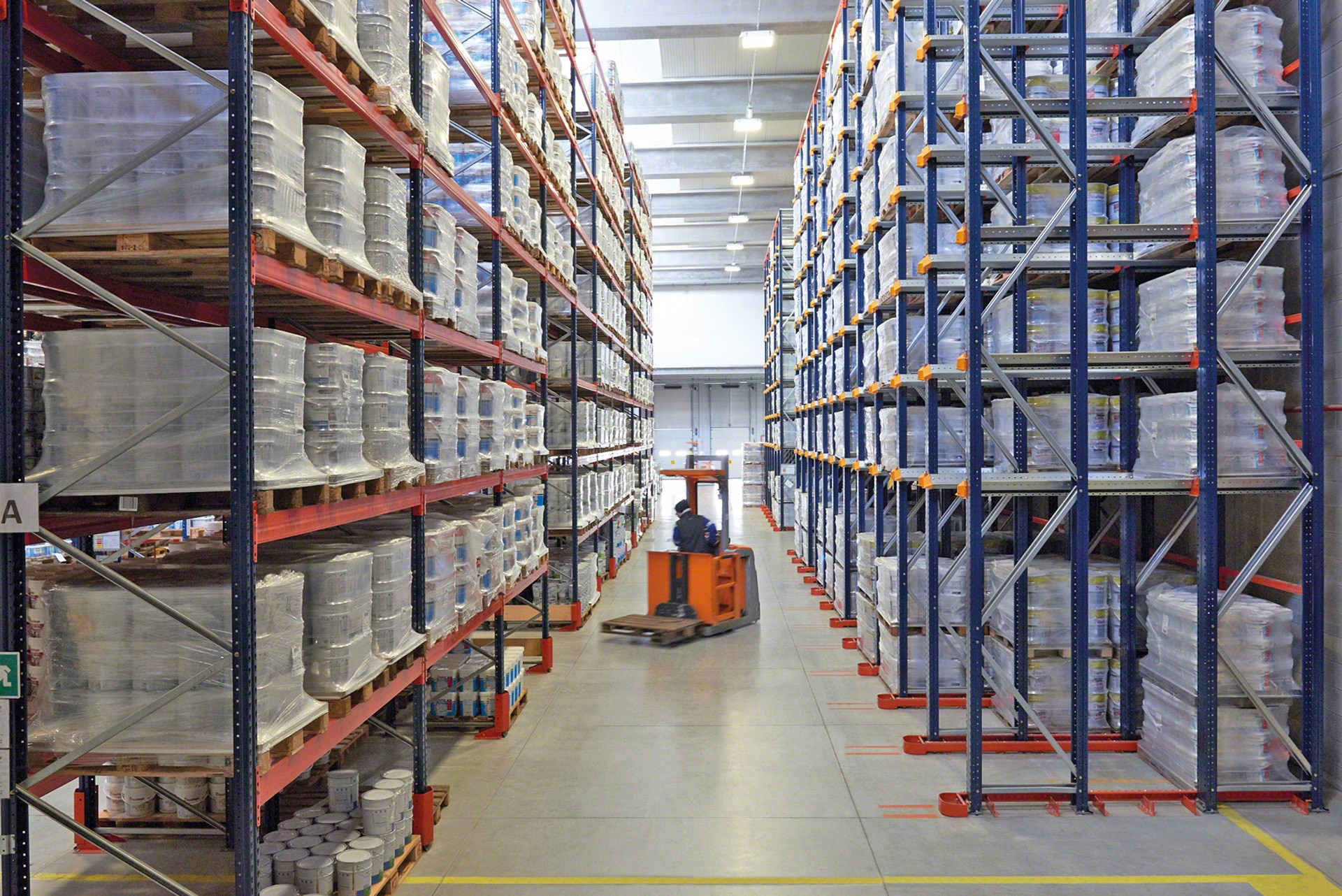 77f1aa92-14f8-1903-8171-505162f365c4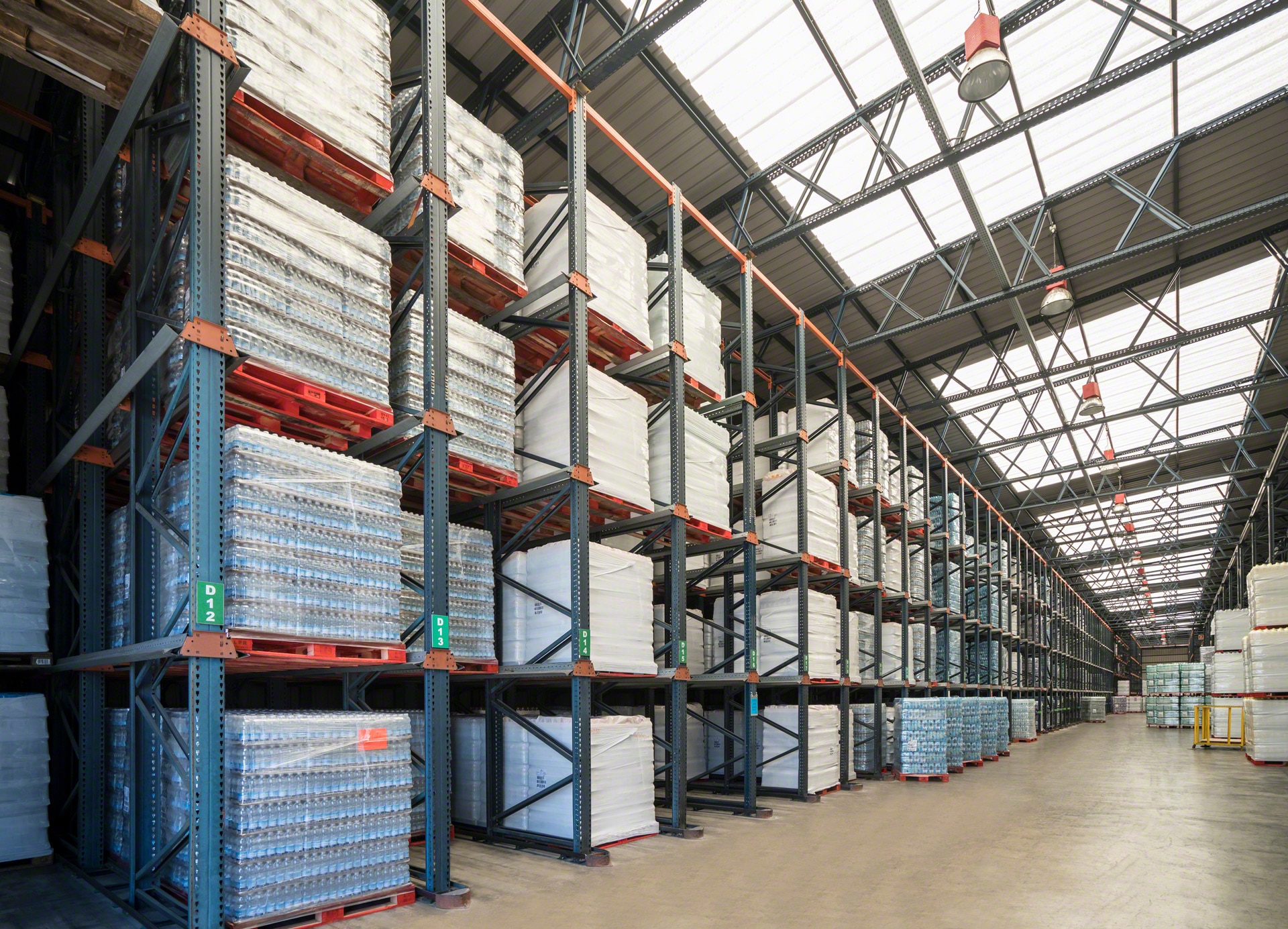 a93ccb50-08f2-86d8-9259-362d34c4787e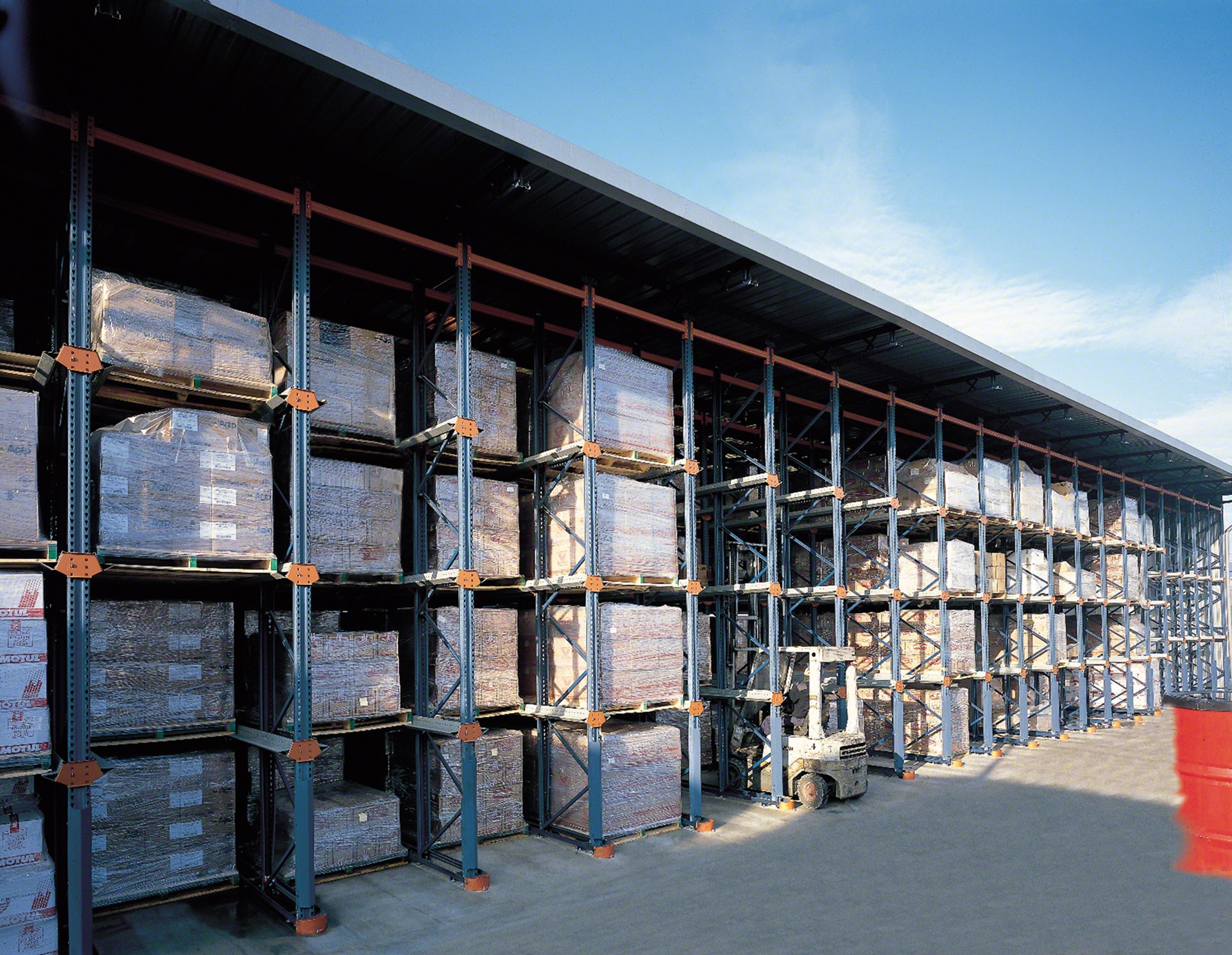 0f0aae1c-d190-143c-6e7d-6894c8485726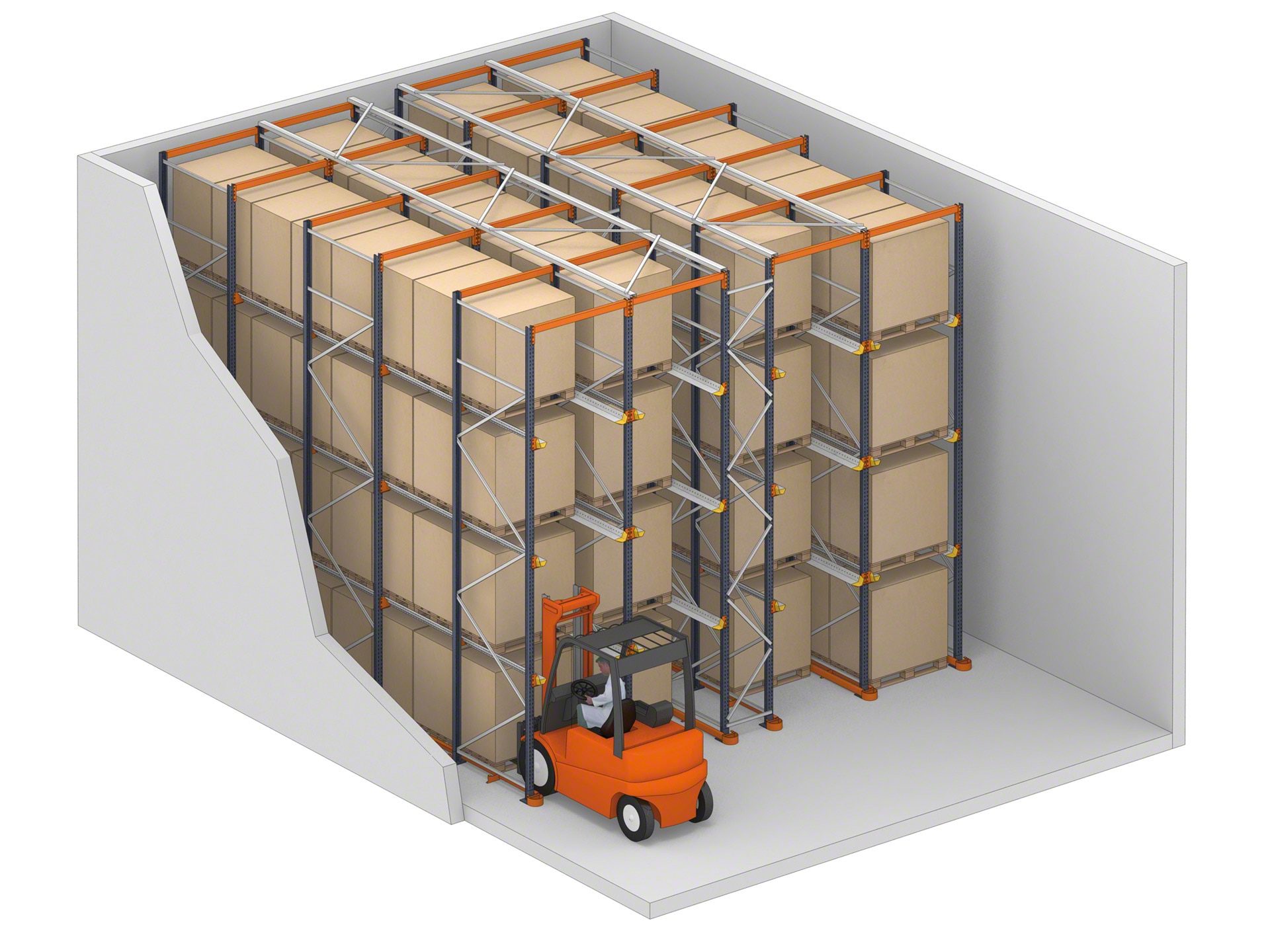 60379f39-21a7-cb95-a4c9-bba6b9ef7ab6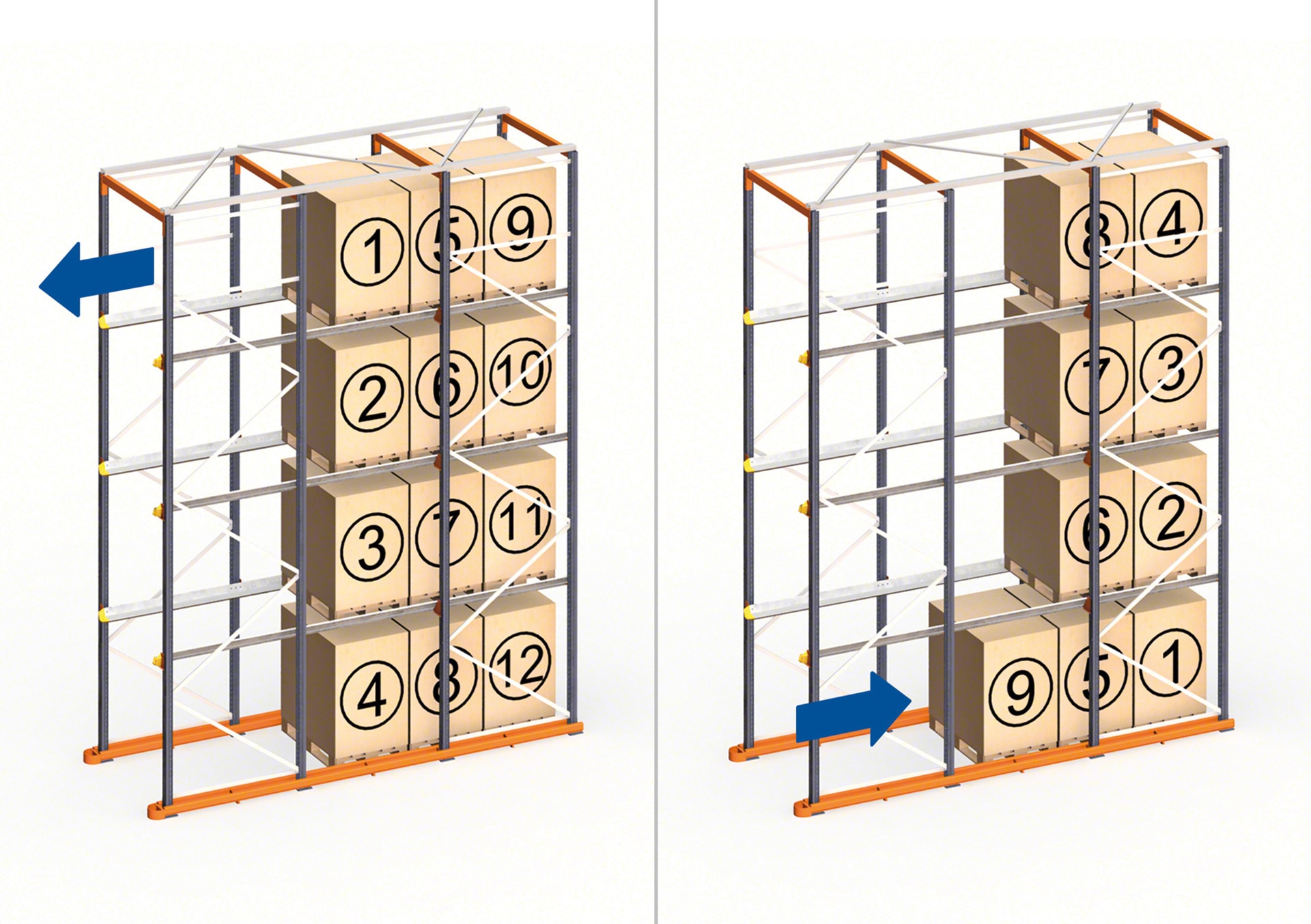 e541ce18-acc9-ea71-6c0f-da1ecaf670e7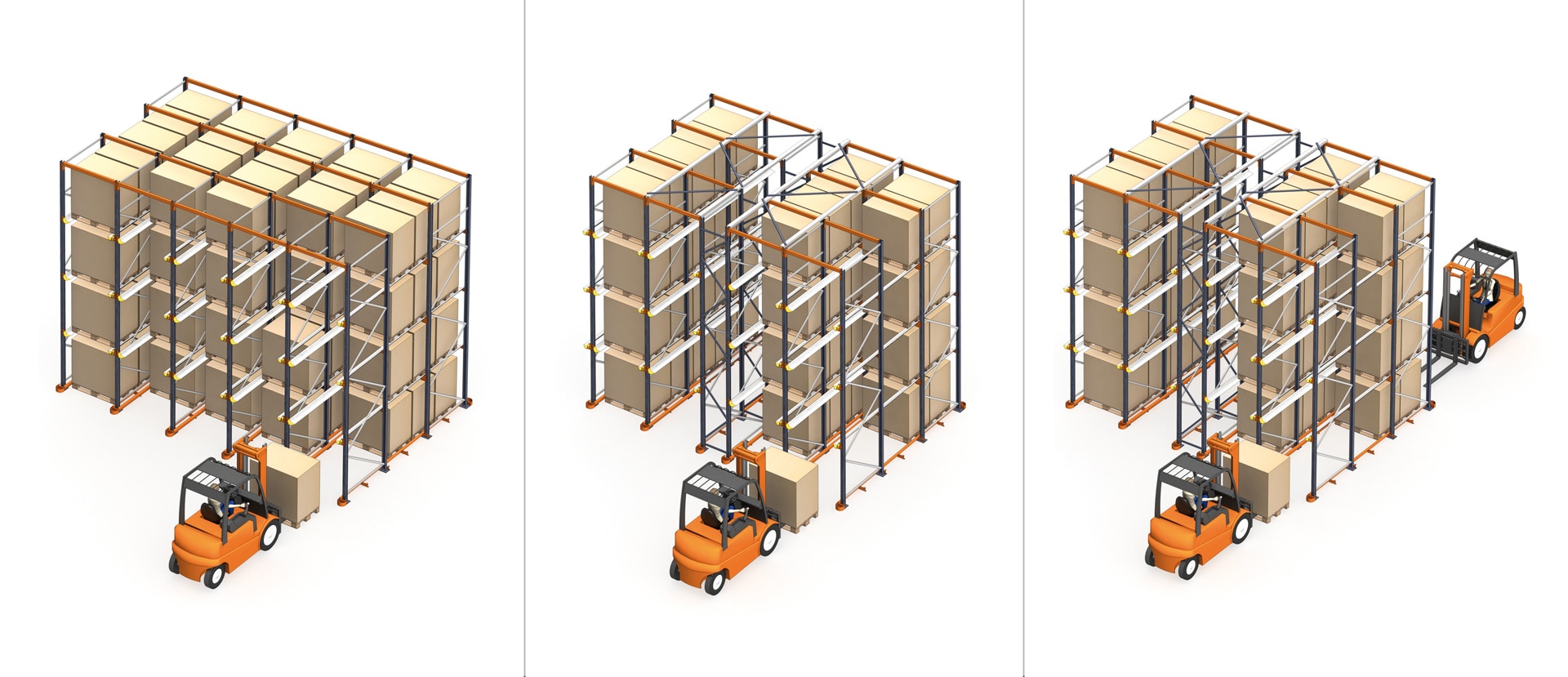 2c59d719-0e4b-757c-052c-2d11ea9d7e68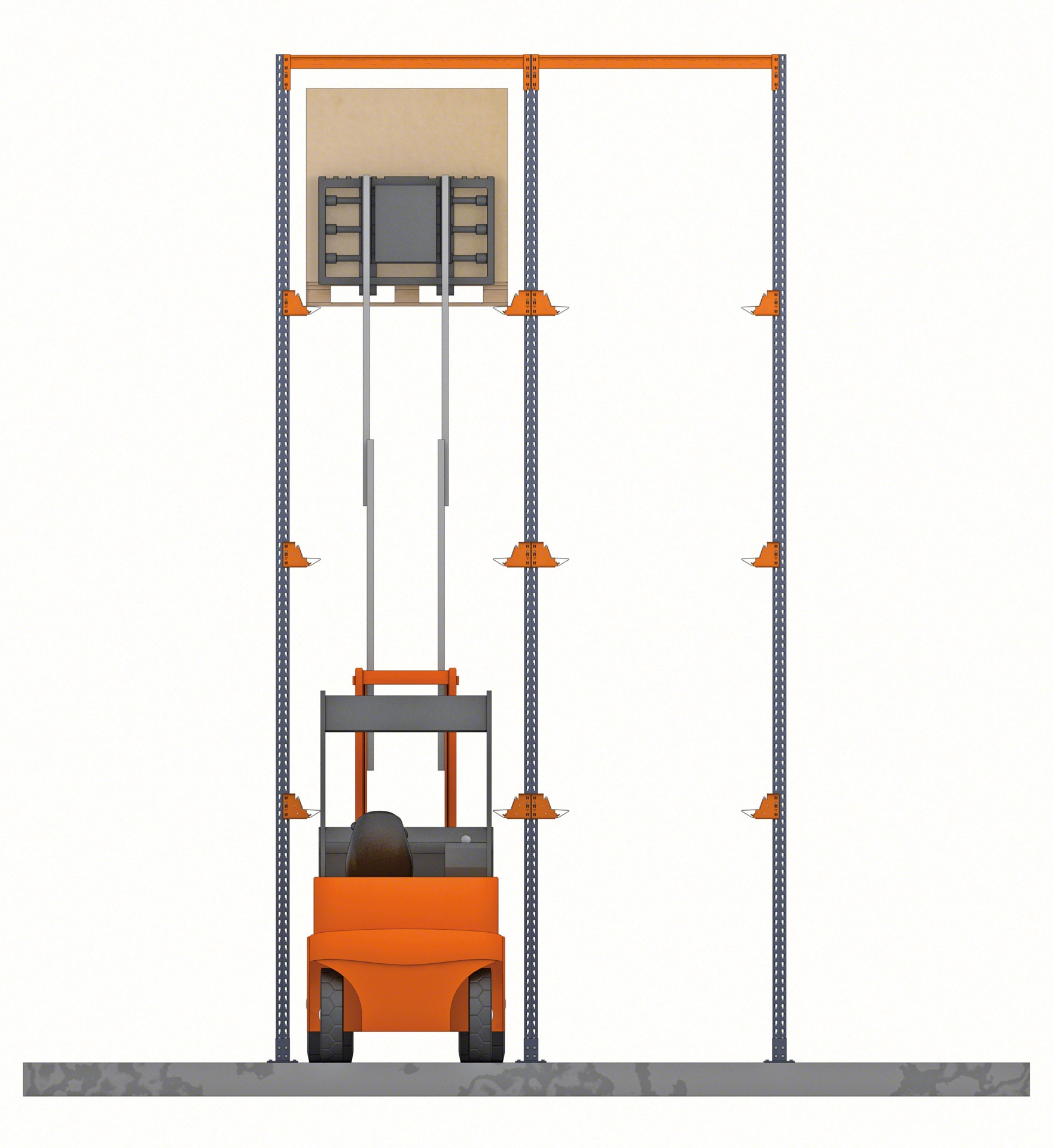 a56ec26a-22eb-4168-2dd1-2222e9087ef2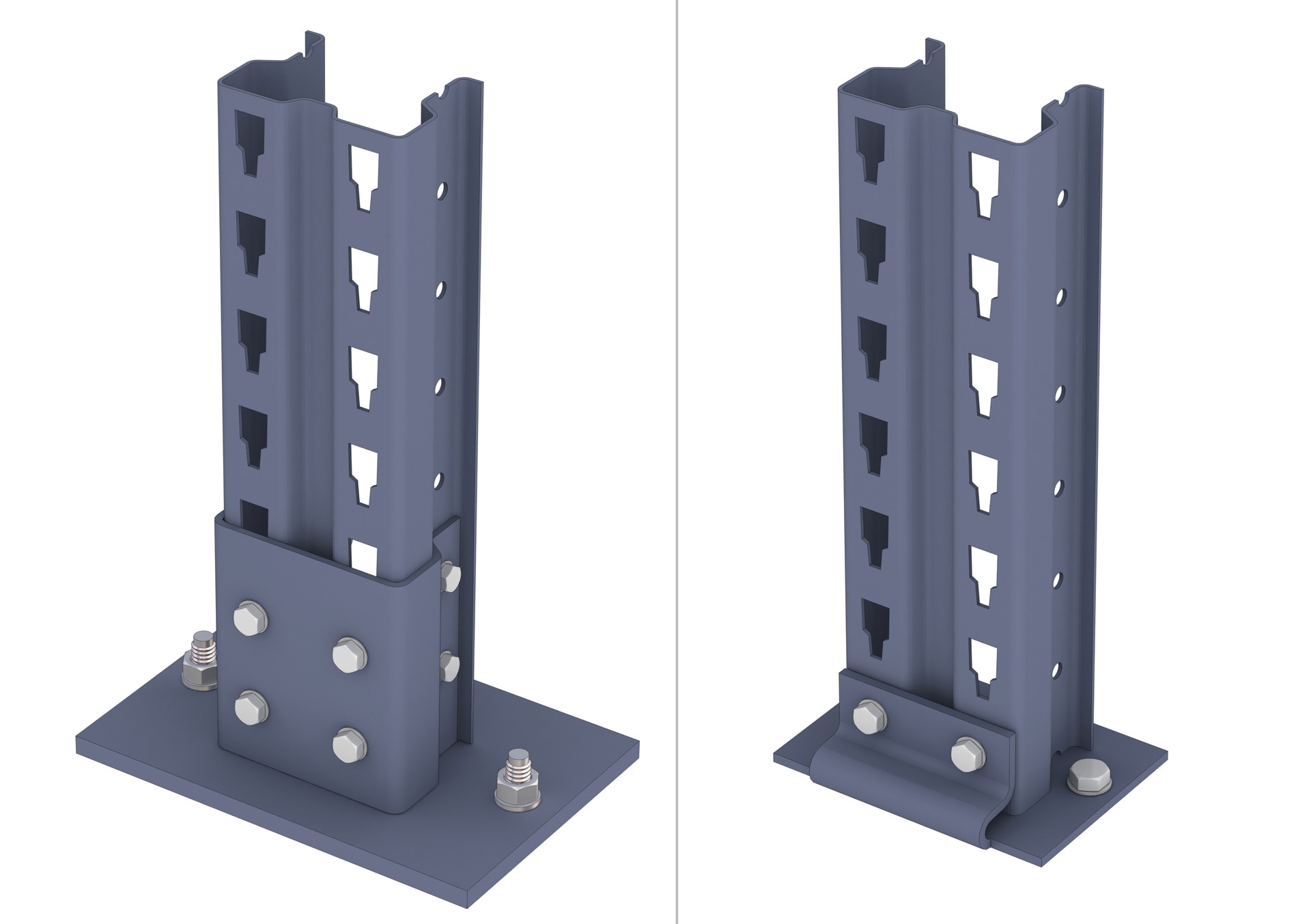 bf8013e3-218b-1dc2-91f1-37cd4f462b52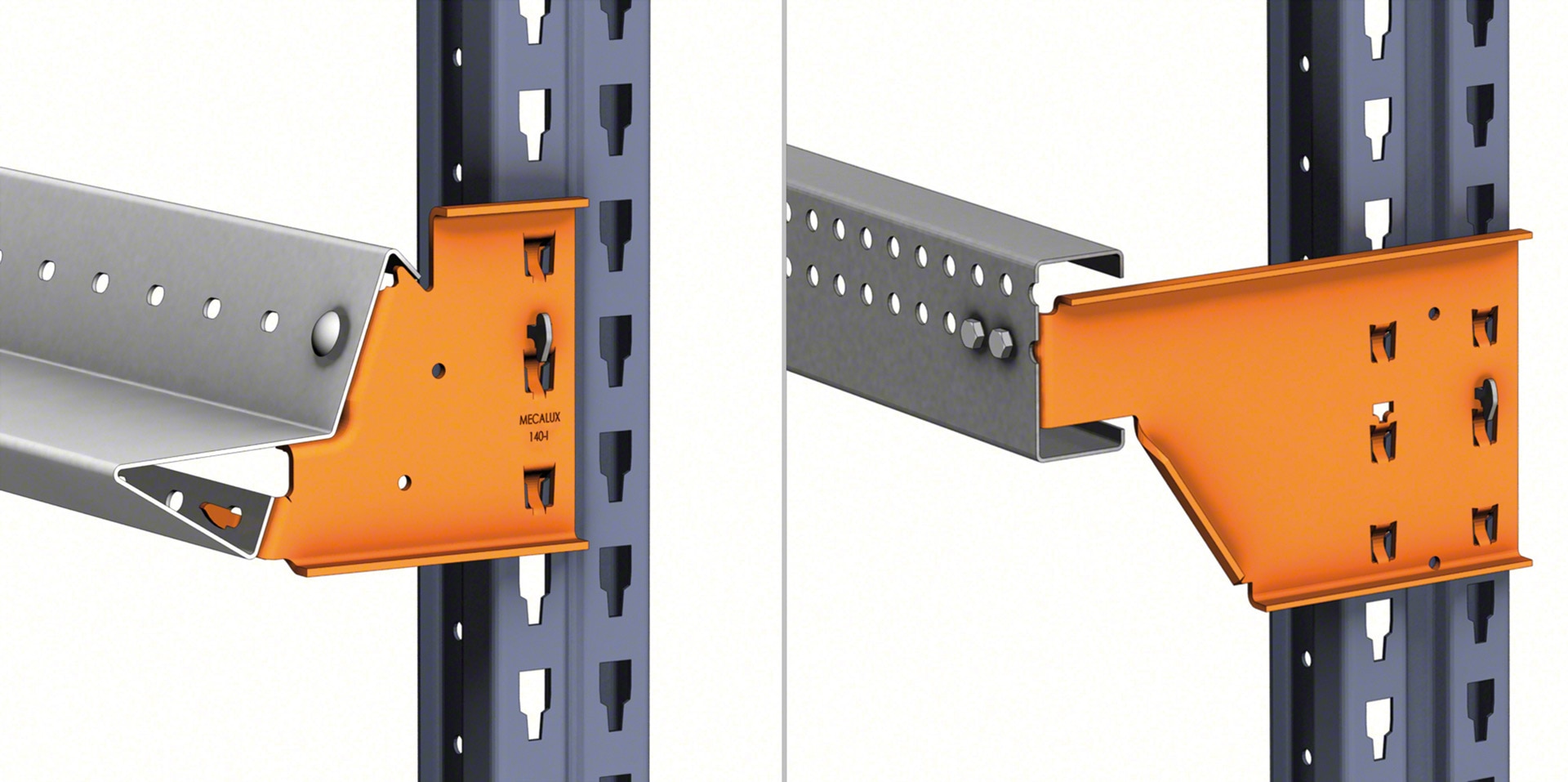 922e55af-88e8-bf41-0172-f0176901a545

6cbbae1c-bf4c-f0aa-c8e2-7ddc97283c50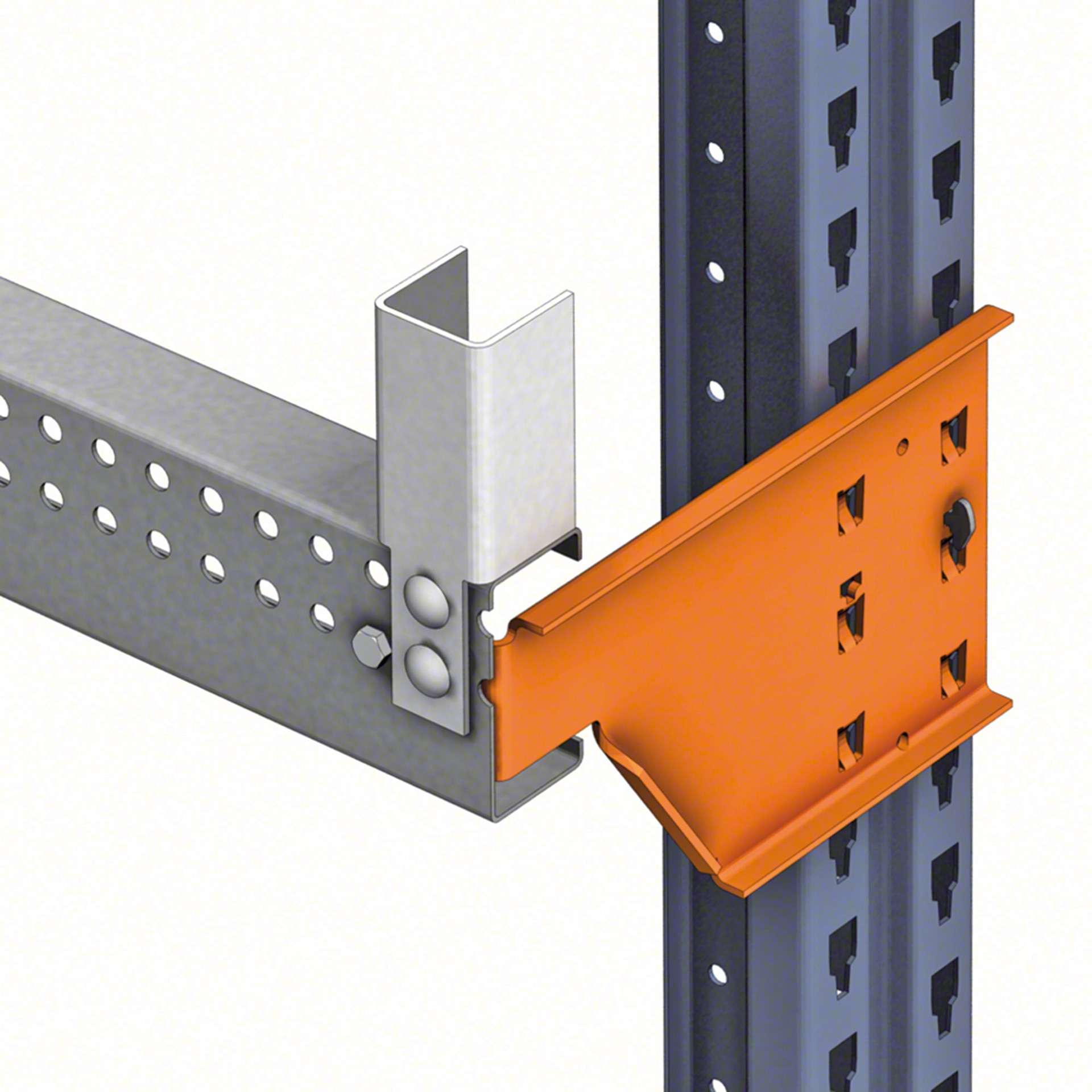 786a0891-44f1-3ff3-32b9-aafddc79cbd8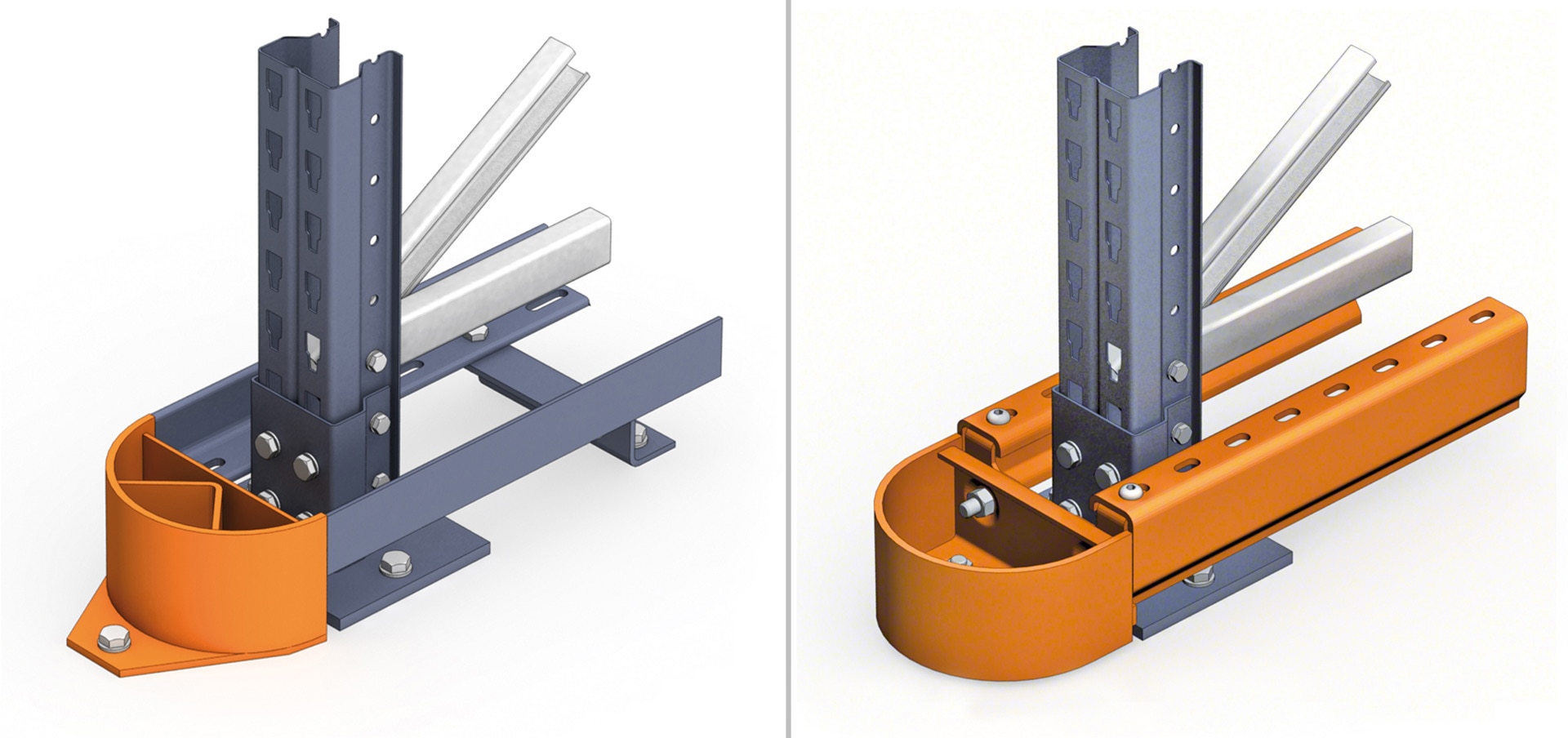 04db3701-2a8c-5a98-9a86-e091f00e9f42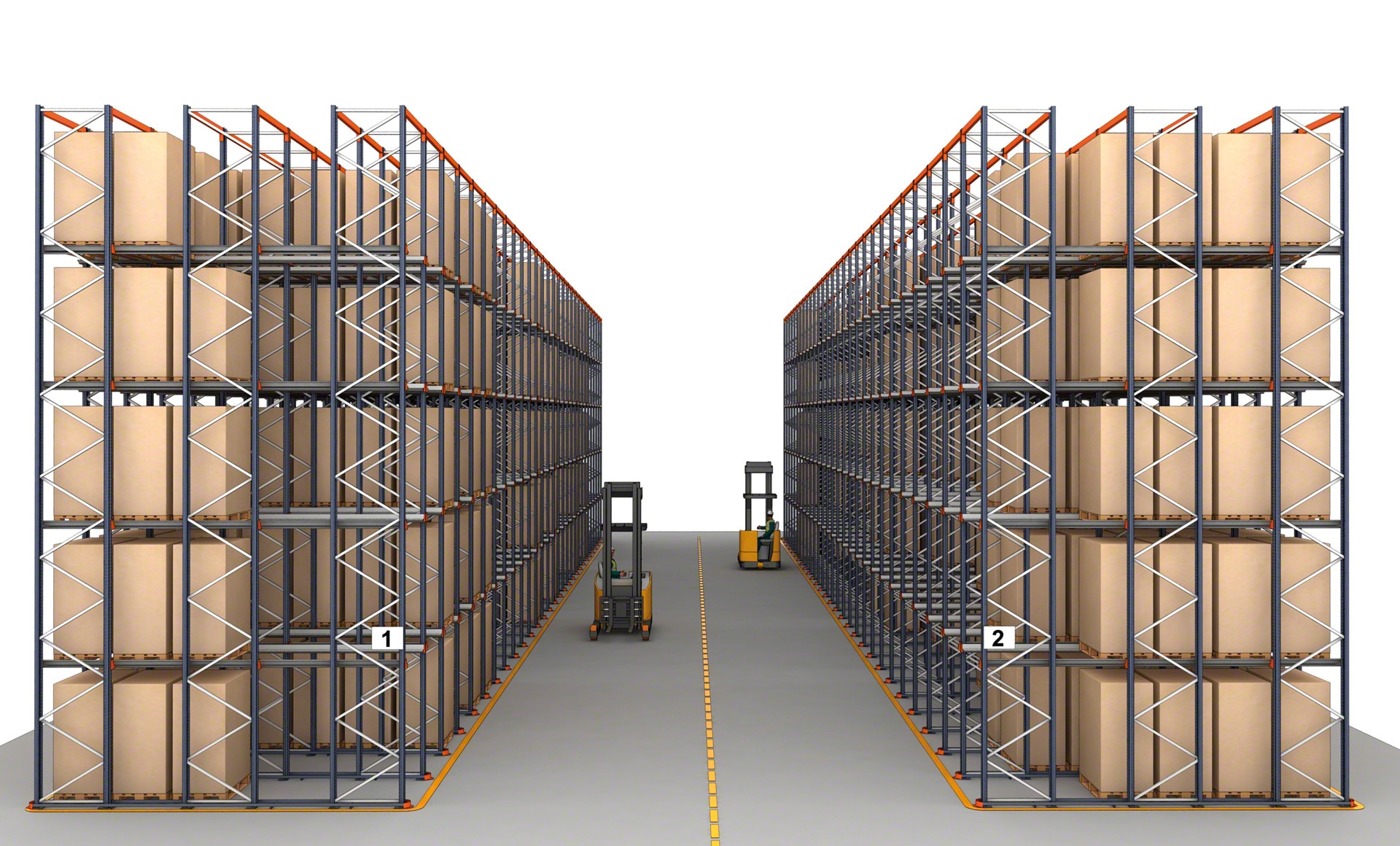 73a9a9ed-9ba2-567d-1932-8c36a8eeb63a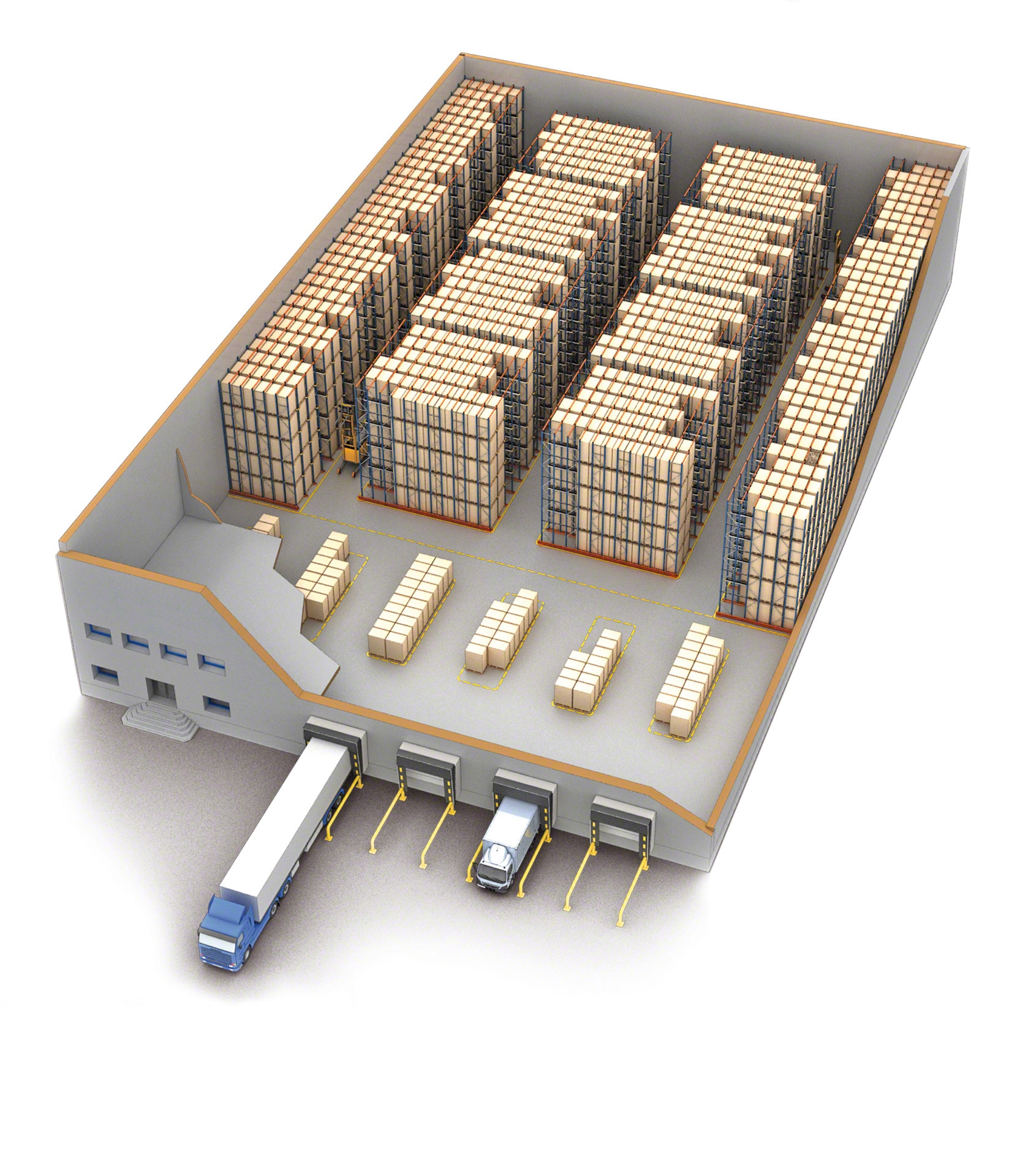 5940cc4c-3573-0a5f-dc56-0226f6bd0743
Drive-in racking and drive-thru systems are exceptionally suited to large stocks of relatively few product types. Use this high density system to reduce overall square footage requirements by 35% or more, compared to a standard pallet rack configuration.
Advantages
LIFO (last in, first out) or FIFO (first in, first out) load methods
Deep lane storage reduces space usage, cuts costs and holds more loads
High volumes, few SKUs
Multiple access aisles eliminated
Extra control over inputs and outputs
More storage density instead of the direct access of Pallet Racks
Specifically designed for your pallets and forklifts
Drive-in pallet racks and drive-thru racks are roll-formed. Product is stored several pallets deep, and handling equipment enters the industrial rack structure to slot or extract pallets.
A drive-in pallet racking system uses a single input-output point per storage bay, creating last in, first out (LIFO) access. Meanwhile, a drive-thru system loads on one side and unloads on the other for first in, first out (FIFO) workflows.
Meet any storage requirement with our wide variety of bay heights and depths.