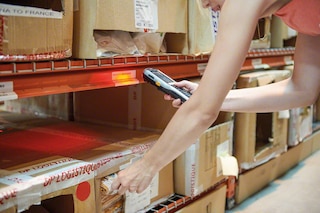 RF scanners and handheld barcode scanners in the warehouse
June 1, 2021
RF scanners (also known as handheld barcode scanners or readers) are essential devices in any facility: they transmit the data they collect to the warehouse management system reliably, accurately, and in real time. They are associated with operations such as picking and inventory, but these "Swiss Army knives" of logistics are capable of much more.
Regardless of the facility's level of automation, practically all warehouses have RF scanners, as they're very useful for speeding up all types of logistics operations. Without them, operators would have to resort to pen and paper, entailing more mistakes, more returns, and ultimately, angry customers.
In this post, we break down the essence and operation of this smart device that makes it possible to control stock and ensure product traceability with no margin of error and saving time and resources.
What's an RF scanner?
Handheld RF scanners are terminals, generally wireless, that are used to read barcodes (and other types of labels, such as QR codes and RFID tags) employed in facilities. They are charged with connecting the tasks of the operators with the warehouse management system (WMS).
These handheld scanners, also known as barcode scanners or readers, are connected through radiofrequency waves to the connection points in the facility to exchange information with the WMS or other company software.
One of the advantages of these devices is that, as they're typically wireless, they allow the operators to work with complete freedom of movement and without losing efficiency in data capture. And when these RF scanners incorporate a screen, the employee merely has to follow the instructions of the warehouse management system and confirm as he/she completes each task. In short, as a result of RF scanners, the WMS manages the facility, effectively managing each operator's tasks.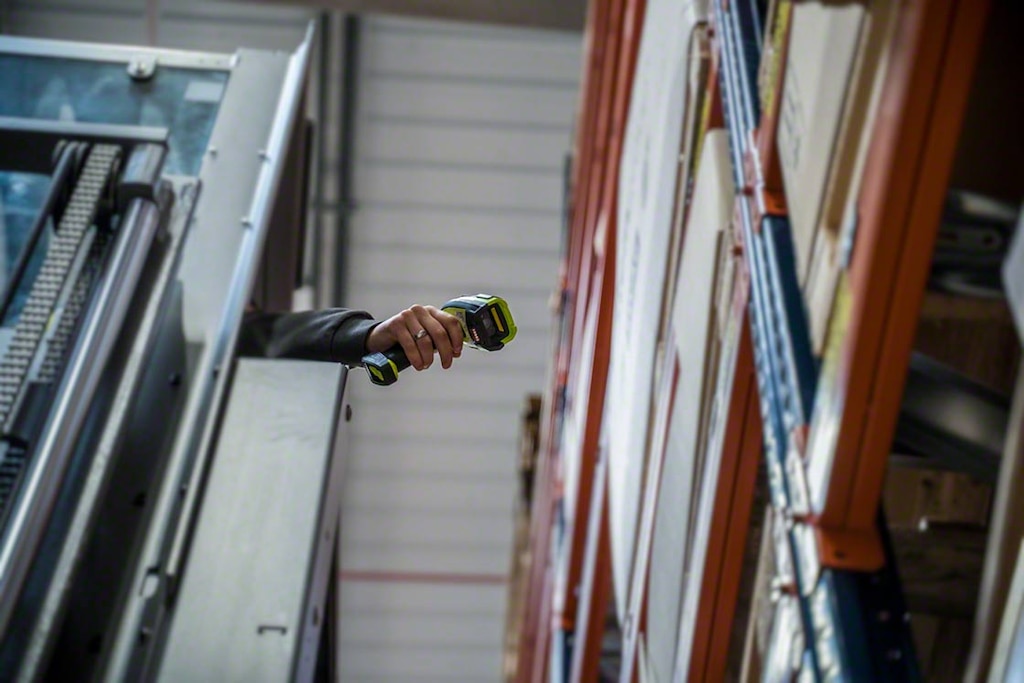 RF scanners: which operations can they optimize?
RF scanners can have applications in many logistics operations, among which include:
RF scanners can also be implemented in other operations, for instance: inventory replenishment, returns management, stock control, and so on.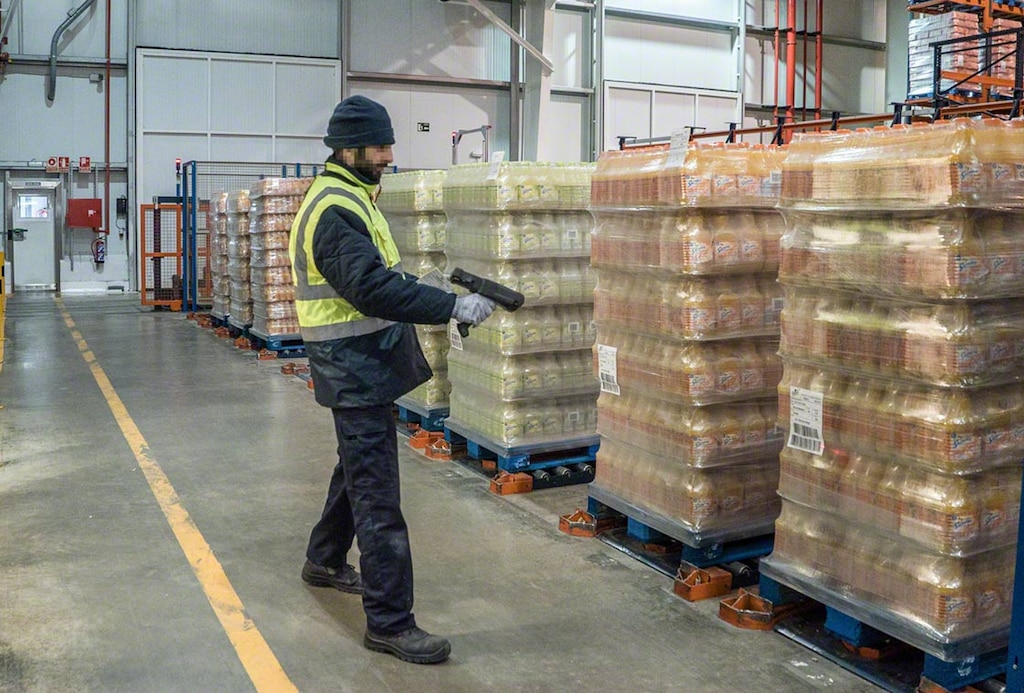 How do RF scanners work?
There are two aspects to take into account when employing an RF scanner: the device must be linked to the company's management system, and all the goods in the facility should be properly labeled.
This management system is normally a warehouse management system (WMS), such as Easy WMS from Interlake Mecalux, since it features more specialized, warehouse-specific functionalities. Communication between the devices and the electronic server is wireless, via Wi-Fi or Bluetooth, although there are also devices capable of operating with a 3G or 4G connection (and most likely 5G in the future) in the case of working outdoors.
Items in the facility must be properly coded by means of a label adhered to the product. This label can be a traditional barcode, its two-dimensional evolution in the form of QR codes or 2D barcodes, or the latest identification trend, the RFID system, which doesn't require a direct line of sight between the scanner and the label. Once the product has been scanned, the operator has to follow the instructions shown on the screen and, using the keyboard, confirm that each operation has been completed to then receive new instructions.
RF scanners make it possible to work in real time. The WMS knows automatically and at all times where the goods are, in what quantity, under what circumstances, in what process, etc. That is, you have perpetual inventory, which translates into exhaustive product traceability.
The video above illustrates how the RF scanner, by way of the WMS, shows the operator all the tasks he/she needs to perform with the aim of preparing orders expeditiously. These instructions are available in different languages so that operators can work more comfortably.
Types of RF scanners
There's a wide variety of RF scanners available, with different facets and characteristics. Obviously, the higher the performance, the steeper the price.
The devices have been modernized over the years, and nowadays, the market offers RF scanners in tabletop (for fixed workstations) and wireless (for free movement) mode with diverse functionalities. Several feature a touchpad, while others support SD cards and have a USB port. The most recent ones are even capable of reacting to speech through voice recognition technology.
Thus, the best way to classify the different types of RF scanners is by their operating system. The most common are Android and Windows. Some benchmark manufacturers of these scanners are Zebra, Datalogic, Honeywell, Metrologic (now belonging to Honeywell), and Motorola, among a host of others.
Easy WMS, the warehouse management system from Interlake Mecalux, is able to work with the main brands of RF scanners, as well as the various operating systems available.
Advantages of using barcode scanners in the warehouse
Employing an RF scanner to support a facility's logistics operations provides the following benefits:
Increased productivity. This device is ideal for accelerating any warehouse operation related to the identification of goods, especially order picking. With an RF scanner, operators no longer need a piece of paper to consult the information they require, as they have all this information on the screen. For example, logistics provider La Ruche Logistique has updated its warehouse with the implementation of Easy WMS and RF scanners; it has gone from preparing 150 daily orders to 500 consisting of over 3,000 lines.
Reduced errors. In addition to streamlining processes, these devices eliminate the possible misplacement of papers containing information as well as errors deriving from fully manual management and operations. Operators' tasks are much easier, as they only have to follow the instructions on their devices to avoid making mistakes.
Rigorous stock control. An RF scanner lets you know at any time where a specific product is located, in what quantity, etc. You'll be provided with streamlined, accurate, real-time logistics information not only to record all movements produced, but also to prevent unforeseen events and anticipate problems. A case in point is Caffè d'Autore, an espresso machine service company and distributor that's reduced the time it spent on inventory calculation by 50% with the help of RF scanners connected to Easy WMS.
Cost savings. By accurately managing resources and minimizing the time spent managing processes, you'll noticeably cut costs. RF solutions boost productivity and effectiveness in warehouse operations with a view to offering top quality service. Moreover, the incorporation of this technology curbs the use of paper, as orders arrive directly on the operators' RF scanners.
Easy staff training. By simplifying management, employees can perform any logistics process in very little time and without error. This means increased efficiency and lower costs deriving from personnel training.
The use of RF scanners in a warehouse helps to improve operator performance and to maximize the productivity of a company's logistics systems.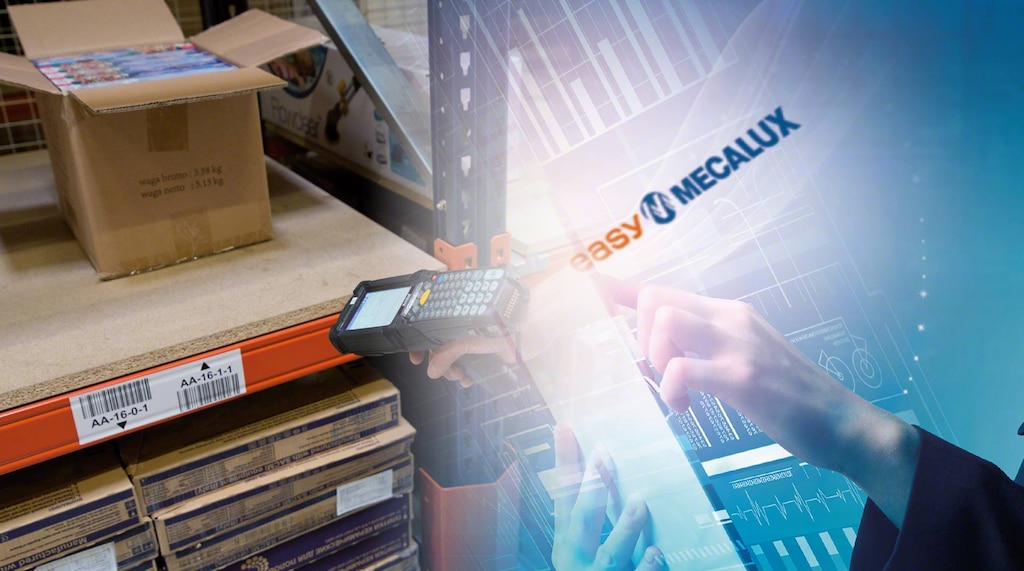 A must-have device for any warehouse
RF terminals have marked a turning point in the logistics management of any organization. Nowadays, practically all facilities rely on these devices to carry out their logistics operations, as it's extremely helpful to be able to transmit all the information telematically, instantly, and without error.
Do you want to begin using RF scanners in your facility? At Interlake Mecalux, we feature Easy WMS, the warehouse management system equipped with all the necessary functions to get the most throughput from RF scanners. For more information, get in touch with Interlake Mecalux.