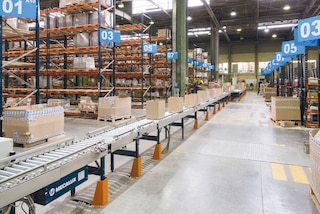 E-commerce returns management: a view from the warehouse
August 22, 2019
Because of their volume and frequency, management of e-commerce returns has emerged as one of the major challenges facing logistics operators and logistics managers of all types of online shops.
E-commerce retailers have made their returns policies increasingly more flexible, as this has proven to be an effective strategy for eliminating obstacles to online shopping and, thus, increasing sales. In fact, this practice has already become an unwritten rule within the sector.
However reverse logistics drains resources and complicates flows throughout the supply chain. So, how can you tackle e-commerce returns successfully? Let's examine the keys to this.
1. Integrate e-commerce returns as a basic supply chain operation
In the paradigm prior to Logistics 4.0, returns were the exception to the rule. In e-commerce logistics, though, returns have not only been normalized but have become part and parcel of the day-to-day management of every warehouse. E-commerce returns, therefore, should be given their due attention in the supply chain.
For this to happen, it's crucial to coordinate the various supply chain links. This requires the integration of the software used in each stage.
In this sense, information needs to be shared and managed by all systems involved. These usually include the WMS at the storage facility, the TMS (Transportation Management System) used by the transportation fleet, and the ERP (Entreprise Resource Planning), which houses the common database for all the software.
This cooperation ensures greater control and planning of goods flows. In fact, goods traceability isn't important only in terms of communication with the customer — it's also vital for the installation to know when it will receive the returned orders and to organize transportation operations.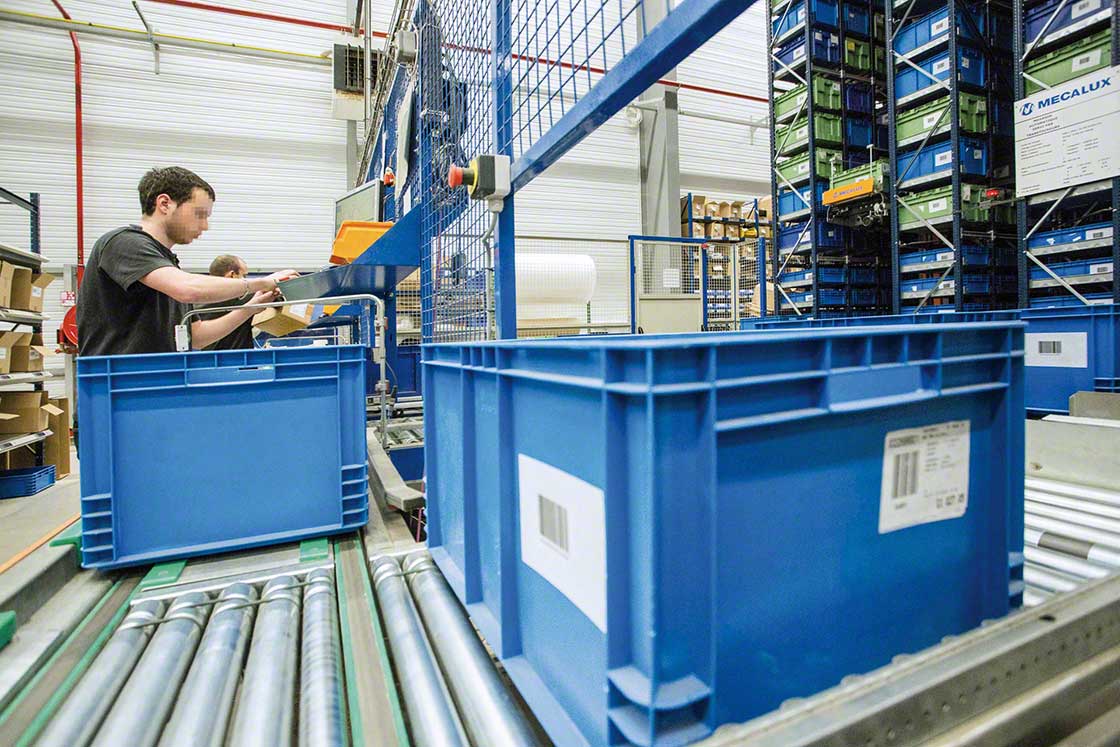 2. Assess the reasons for e-commerce returns to limit their impact
Once the products are received, it's essential to find out what led the customer to return the merchandise. This will clarify:
The point in the process at which you should make improvements: your aim here will be to cut costs generated by returns. By knowing the causes, you can also take measures to prevent returns, such as the systematic verification of delivery addresses, or even the possibility of canceling the order within a specific time frame to offset impulsive purchases that end up being returned.
What action to take going forward: for example, if a customer requests an exchange, you can take advantage of the same trip to pick up the goods being returned and deliver the new order.
Remember, e-commerce returns management forms part of the customer experience. It's advisable, then, to stay one step ahead and develop strategies that create a relationship of trust with your clientele.
Thus, ensuring a wide range of pick-up points (omnichannel logistics becomes important in this light) and providing the client with packaging prepared for returns are actions that enhance e-commerce returns management.
3. Adapt your warehouse to cope with e-commerce returns
To prevent the post-Black-Friday scenario at your warehouse from turning into Friday the 13th, it's a good idea to prepare the installation to be able to cope with a continuous stream of returned merchandise. The first step is to set up a designated area for quality control of e-commerce returns.
In all other respects, the warehouse management system plays a major role. It allows you to:
Establish clear procedures for carrying out quality control, thus, limiting as much as possible improvisation that could lead to mistakes down the line. The goods receipt process, consequently, must take into account the importance of e-commerce returns. In this vein, Mecalux's Easy WMS for e-commerce module facilitates the receipt of products as they arrive at the installation and the grouping of orders to streamline all operations.
Relabel merchandise to be stored and manage the new slots assigned to these products.
Update the information in the stock database to gain stricter control of available inventory.
Successful management of e-commerce returns is based on process integration and effective communication between all parties involved in your supply chain.
Warehouse management systems such as Mecalux's Easy WMS are designed to optimize these tasks, among other aspects. To learn how Easy WMS can benefit returns management at your warehouse, get in touch; we'll provide you with a personalized demo.