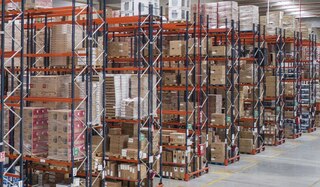 Logistics issues: the 10 most common in warehouses
February 19, 2021
The continuous evolution towards digital markets and new customer demands has led to a marked increase in logistics problems, especially those relating to warehouse management.
So what are the most common logistics issues? We've identified the 10 most common ones occurring in installations and suggested solutions for minimizing their consequences.
1. Wasted space
Lack of storage space is one of the main problems facing most businesses. In view of this situation, caused primarily by increased activity, companies are forced to optimize space if they don't want to end up shelling out a small fortune on logistics real estate.
One of the most popular solutions for maximizing space without changing the surface area is to take advantage of the facility's height by installing taller racks or mezzanines and raised walkways. You can also optimize your surface area by setting up high-density storage solutions, such as the Pallet Shuttle system, Movirack mobile racking, or drive-in/drive-thru pallet racks.
2. Lack of goods organization
Failure to arrange the products in a methodical way leads to mistakes and delays when looking for a specific item, making it difficult to meet delivery times. An orderly installation is the first step towards logistics efficiency.
To avoid disorganization, it's necessary to draw up an effective goods slotting strategy that takes into account the characteristics of the SKUs, the storage systems available, the turnover of the products, and the movements of the operators.
Making use of a warehouse management system ensures comprehensive control over the stock in the installation by syncing inbound and outbound orders. A WMS, for example, automates the warehouse slotting process through criteria and previously configured rules.
3. Picking errors
From picking the wrong item to mixing various orders into one, the price of reverse logistics (product returns) due to mistakes made during order prep has serious repercussions for a company's logistics processes.
Picking errors constitute a high cost for the business. Several studies have found that their average impact accounts for approximately $20 per order.
In an operation as complex as picking, where employees normally prepare multiple orders containing various SKUs, automation is the answer to reducing the error rate and increasing the number of picks per hour carried out in the warehouse.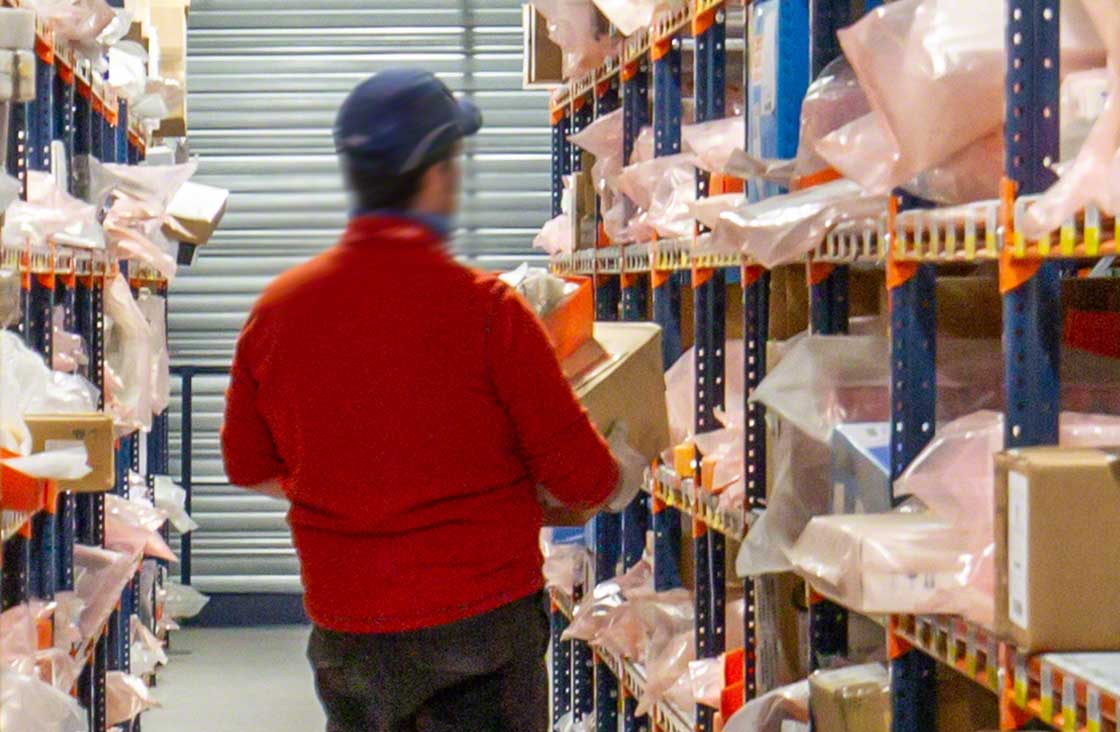 4. Lack of traceability
Against a backdrop of integrated supply chains, customers and suppliers demand to know exactly which raw materials the merchandise is made of and which production and logistics processes it has gone through before it reaches their hands.
Product traceability, the logistics attribute that enables you to identify each item from its origin to its final destination, is especially important in sectors such as the pharmaceutical and food industries. An error in traceability can pose huge problems for customers who purchase the product, as well as for the supplier.
The implementation of a logistics software program such as a WMS guarantees the traceability of products, from their entry in the installation to their dispatch. In addition to this application, there are others on the market that enhance this logistics capability, for instance, WMS for Manufacturing, the advanced Easy WMS feature. This module synchronizes the supply buffer with production to monitor a warehouse's manufacturing process.
5. Out-of-date inventory
Knowing and planning how much stock you have in your installation is vital for maintaining productivity in all logistics operations. Not surprisingly, a facility with out-of-date inventory can have severe consequences for a company, from slotting errors to possible stockouts.
As businesses grow and incorporate more SKUs into their installations, implementing a warehouse management system becomes a necessary tool for knowing what stock is available in the facility in real time.
6. Goods handling errors
Properly handling the unit loads to put together orders is one of the keys to avoiding errors and boosting productivity. You need to be sure that operators are adequately trained, that the installation is equipped with suitable handling equipment, and that routine maintenance is carried out on this equipment.
Nevertheless, to guarantee ideal product handling, the best option is to automate your storage systems. Logistics managers often choose to replace conventional storage equipment, such as pallet jacks and counterbalanced forklifts, with conveyors and stacker cranes; this streamlines goods flows between the different logistics processes.
In addition, when handling the merchandise, it's important to ensure the unit loads remain stable, typically by means of pallets or boxes, throughout all operations carried out in the warehouse.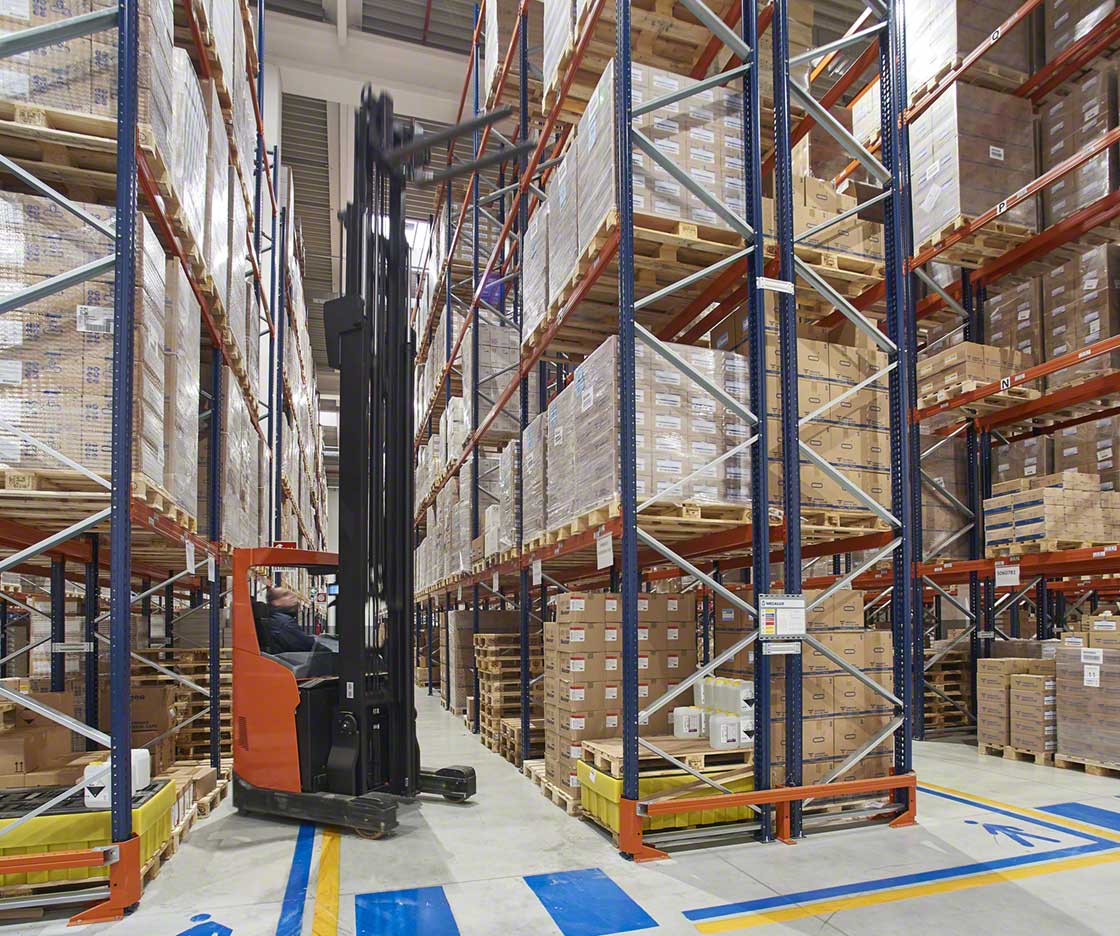 7. Dispatch delays
Dispatch is the last process a product goes through before being shipped, whether to an end customer, distribution center, or production plant.
For this process to go off without a hitch, it's advisable to ensure the following: advance planning of the deliveries to be made, efficient consolidation of the goods, verification of all the required dispatch documentation, and fast and safe loading of the merchandise onto the truck.
A warehouse management system is capable of grouping orders by delivery route, vehicle type, customer, or order priority, among other criteria.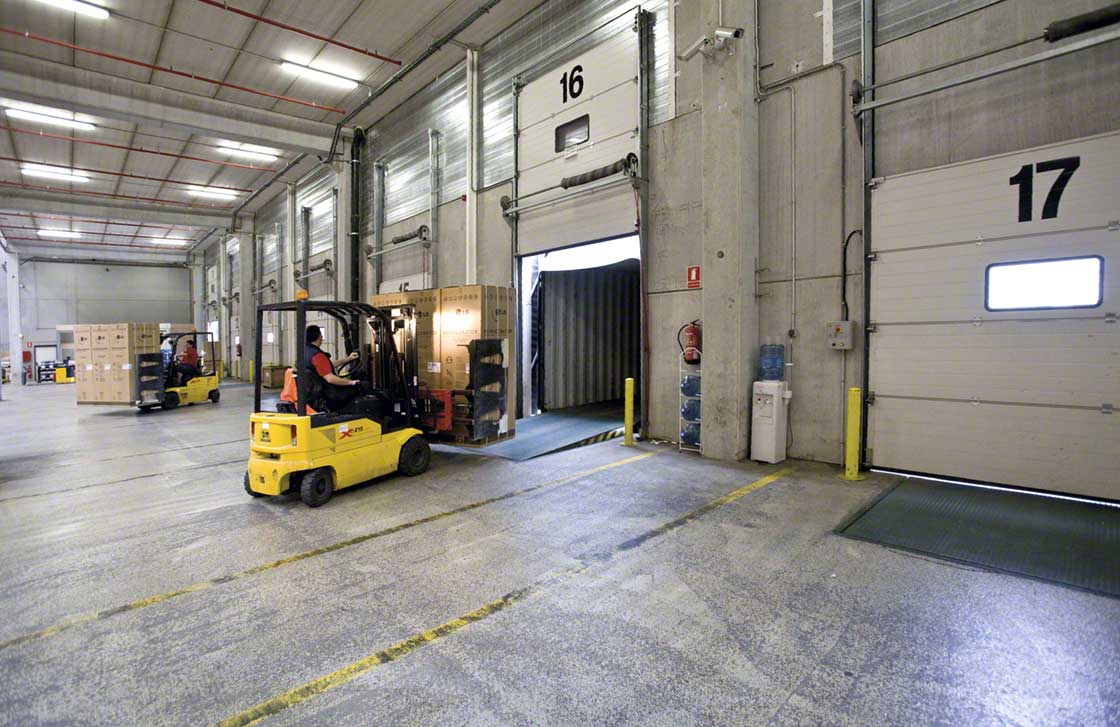 8. Inadequate warehouse signs
In a space in which operators, goods, and handling equipment all coexist, it's mandatory to install warehouse signage that minimizes the risk of accidents. These markings and signs should be easily identifiable and optimally placed on the floor and the racking so as to comply with safety measures.
OSHA Standard 1910.22 dictates that all companies mark permanent aisles and passageways to prevent accidents. These signs can be of different colors, symbols, and shapes, depending on their characteristics and the message to be transmitted.
9. Incorrect logistics KPIs
The best tool for performing continuous improvement actions in your warehouse consists of supply chain KPIs (key performance indicators). Through data and comparisons with the company's history, you can monitor a process's throughput to find opportunities for improvement.
Supply chain KPIs allow you to measure all operations carried out in an installation: goods receipt, storage, picking, inventory management, dispatches, deliveries, transportation, and returns management, among others. If we fail to use these indicators appropriately or we focus our efforts on analyzing inaccurate KPIs, it will be very difficult to identify positive or negative trends and act accordingly to achieve logistics excellence.
A module such as Supply Chain Analytics Software monitors all warehouse activity, calculating the most relevant supply chain KPIs for subsequent analysis.
10. Integration with other departments (ERP)
The logistics manager needs to be coordinated with the other departments in the company to reach the ultimate logistics goal: for the order to arrive on time and as per the terms agreed upon with the customer.
To this end, the different logistics software apps are integrated within the ERP (enterprise resourcing planning) system. This IT program groups together all or most of a firm's various divisions, for example, accounting, marketing, sales, etc.
Poor coordination between the warehouse and the sales department could result in mistakes or incomplete orders, which would mean major financial repercussions for the company.
Benefit from a more efficient warehouse
Broadly speaking, automation of both operations and warehouse management by means of a WMS is the best strategy for an installation that's error-free and much more effective.
If your warehouse suffers from any of the issues mentioned above, or you feel the time has come to automate storage and management in your distribution center, don't hesitate to contact Interlake Mecalux. A team of experts will help you solve any problems so that you can get the most throughput from your logistics processes.