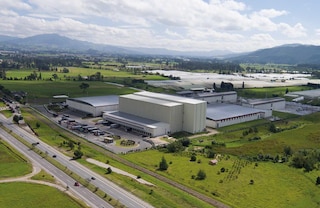 Types of warehouses: a general overview
February 26, 2021
There are many ways to classify the various types of warehouses in use. They can be designated, among other criteria, by function, location, structure, storage method, storage technique employed, or level of automation in the installation.
In this post, we summarize the different types of warehouses according to their function: production, picking, consolidation, distribution, and transit.
Transit warehouse
The main role of a transit installation is to provide temporary storage. The goods are deposited there until they are needed for the following phase in the process, such as packaging or delivery to end customers. However, no operations are performed on the product during this stage.
Located between the distribution center and end customers, transit warehouses (also known as temporary buffers) make it possible to reduce lead time between the various links the item goes through in the supply chain.
One of the defining characteristics of these kinds of warehouses is a high number of goods movements. In fact, stock is not stored on a long-term basis; instead, goods flows are continuous. For that reason, these installations are frequently used by companies that market a wide variety of SKUs (for example, firms specializing in e-logistics management).
In addition, transit warehouses are commonly seen in the food and retail sectors. For instance, suppliers of a supermarket chain tend to work with a single category of SKUs (fish, vegetables, hygiene products, etc.). Nevertheless, a transit warehouse can supply from the same site all the products subsequently sent to each establishment in a consolidated way (goods groupage).
Distribution center
Also called fulfillment centers, distribution centers are strategically located as close to the end customer as possible. These logistics facilities are charged with guaranteeing that certain products remain in stock in a particular area. These installations receive goods from company production centers and store these items that are eventually sent to end customers.
The primary purpose of a distribution center is to minimize delivery times and prevent any disruptions to the supply process, the end goal being to provide end customers with good service.
Generally speaking, a distribution center only houses products with a high demand in the region where the company is located. Accordingly, these installations typically accommodate many pallets of a single SKU with a high turnover.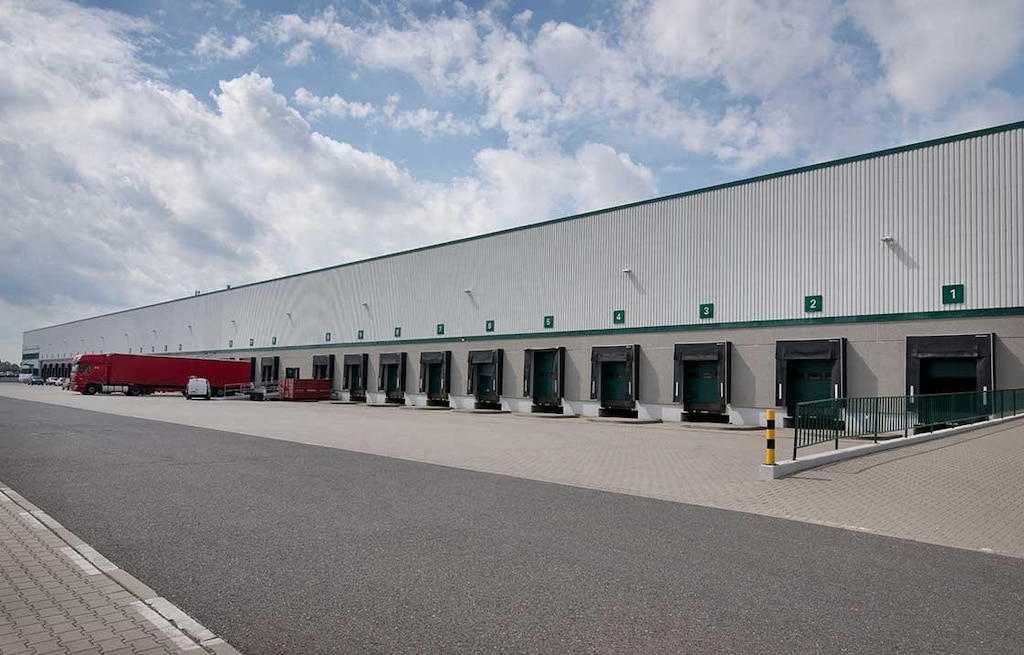 Production warehouse
The role of a production (or manufacturing) warehouse is to store the goods required for manufacturing operations. These installations serve to house and supply raw materials, production parts, components, and semi-finished products.
Likewise, these facilities feed company production lines, ensuring uninterrupted manufacturing. Hence, these supply facilities are usually set up near the production centers. Often, they are connected to the plants themselves, in such a way that pallet conveyors can automatically move the goods to the production lines.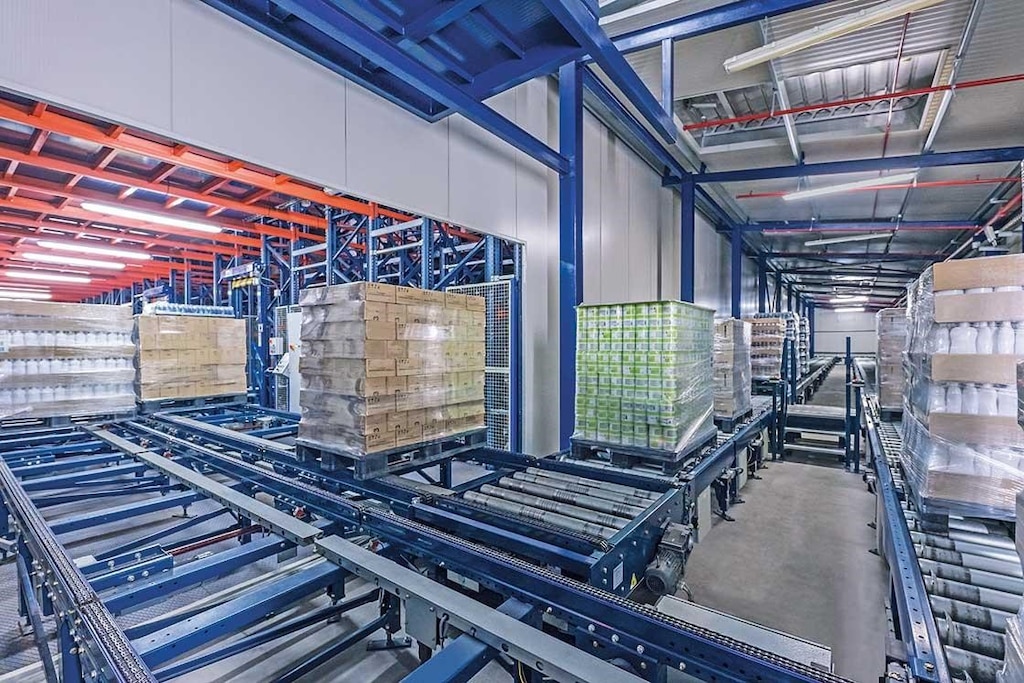 Order picking warehouse
Another kind of logistics center according to function is an order picking warehouse. This variety of installation ensures that the order prep process is agile and error-free.
Therefore, picking facilities are equipped with storage solutions that provide direct access to the goods, such as wide span shelving for heavy loads, which allows operators to gain access to the goods stored at any time.
An order picking warehouse's efficiency is measured by the optimization of both time and space, keeping costs down to a minimum. That's why these installations usually incorporate manual and/or automated storage systems designed to streamline picking. An ideal solution for these logistics centers would be high-throughput pick stations or carton flow racks.
Consolidation center
These warehouses help businesses that manage large numbers of orders to speed up shipping and, above all, prevent errors during this phase.
Consolidation centers store orders by SKU, shipping route, and even by end customer to facilitate the goods dispatch process. The implementation of automated systems such as conveyors with sequential accumulation or sorters makes it possible to organize outflows according to a warehouse's logistics strategy. This helps to eliminate — or significantly reduce — overcosts in transportation.
This category also encompasses installations with the opposite purpose: to break down large orders into unit loads that facilitate their dispatch and shipping.
Comparative summary of the different types of warehouses
Categories
Distinctive elements
Production warehouse
Function: to supply goods and materials to production.
Characteristic: stores goods by SKU, route, carrier, or end customer.
Order picking warehouse
Function: to maximize efficiency in order prep processes.
Characteristic: requires direct access to all SKUs.
Consolidation center
Function: to streamline shipments and, especially, prevent mistakes when grouping products together.
Characteristic: few SKUs and low goods turnover.
Distribution center
Function: to guarantee that stipulated delivery times in a specific area are met.
Characteristics: few SKUs and high goods turnover.
Transit warehouse
Function: to cut product lead times as products move from one phase to the next.
Characteristic: a wide range of products and continuous goods flows.
Choosing a warehousing system
Implementing a storage system in an installation depends not only on its specific purpose, but also on the characteristics of the facility (square footage, different rooms, etc.) and the logistics systems of each company (product type, turnover, handling equipment, and storage methods, among other factors). For example, manual high-density storage systems, such as drive-in/drive thru pallet racks, are difficult to employ in order picking warehouses. This is because these installations call for direct access to all the SKUs to speed up manual order prep.
As a result, each solution has its pros and cons and could be either more or less appropriate for certain types of warehouses. If you need assistance choosing the right solution for your installation, don't hesitate to contact us. We'd be happy to give you advice — no obligation. Interlake Mecalux experts have considerable experience installing all kinds of warehouses.