Supply Chain 4.0 for more intelligent logistics
May 14, 2021
Supply Chain 4.0 is a concept gaining momentum that refers to the incorporation of new technologies in the supply chain. The objective? To integrate material and data flows to achieve a safer, more agile, and more flexible supply chain.
In this post, we examine the impact of Supply Chain 4.0, how it came about, and the role of operators in this new technological environment.
Supply Chain 4.0 defined
Supply Chain 4.0 constitutes the process of implementing cutting-edge technologies and production and stock management methods that boost the productivity and efficiency of the operations of all the companies that make up the supply chain.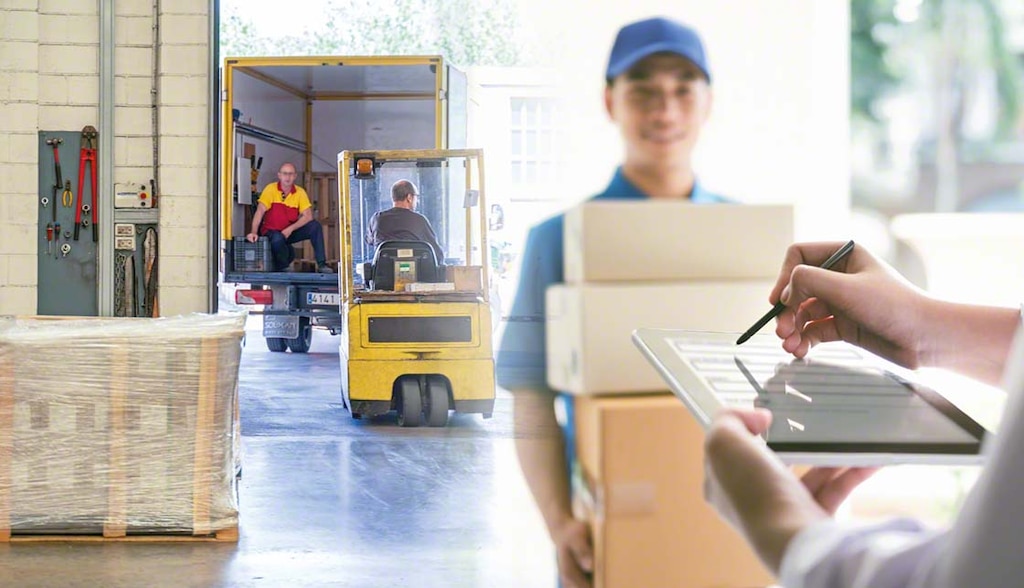 This new trend makes use of technologies such as blockchain, process automation, digital transformation, AI, big data (together with data visualization and analysis), machine learning, and the Industrial Internet of Things (IIoT). The aim of all of this is to make supply, production, and distribution operations more efficient.
In. fact, automation has become the main trend in Industry 4.0: it is estimated that in 2019, there were 27 million industrial robots operating in production centers and warehouses all over the world, accounting for a 12% increase compared to the previous year, according to the International Federation of Robotics's World Robotics Report 2020.
Supply Chain 4.0 came into being to provide end customers with better service. Only with specialized logistics software can you guarantee same-day deliveries, limit returns, and minimize errors.
But technology doesn't just bring efficiency and productivity; process automation and digitization also ensure reduced costs for companies. For example, additive manufacturing makes it possible to design and mass-produce personalized items, thanks to 3D printing.
The supply chain benefits from technologies such as AI to anticipate future scenarios, locate inefficiencies, and prevent problems.
Advantages (and drawbacks) of Supply Chain 4.0
From making a warehouse more intelligent via the AIoT to ensuring the integrity of information shared through blockchain, these are the main benefits of Supply Chain 4.0:
More agile decision-making: the best communication systems enable companies to interact with each other more frequently and in a much smoother way. Thus, decision-making is improved and streamlined.
Efficiency and productivity: the implementation of production equipment and of storage, order-picking, and autonomous transportation systems (such as drones, autonomous mobile robots, and driverless trucks) will help to maximize a warehouse's throughput.
Error elimination: the use of specialized software, such as a warehouse management system (WMS), minimizes errors in goods management. This translates into much faster and more satisfactory service.
Process integration: a digital supply chain offers all companies visibility of the goods data at any stage along the chain, ensuring full product traceability.
All in all, Supply Chain 4.0 enhances the implementation of manufacturing methods such as just-in-time and facilitates smarter space management (by means of slotting techniques), resulting in lower production and storage costs.
Nevertheless, adopting Supply Chain 4.0 requires significant outlay of cash. Automating and digitizing the entire chain is no small task. Although the ROI and workflow benefits make up for that expenditure in the long term, many businesses prefer to make these changes gradually.
Digitization and automation, key Supply Chain 4.0 technologies
Supply chains nowadays demand coordinated, agile, and efficient operations between the different companies that comprise them. Against this backdrop, the digitization and automation of warehouse processes are essential for supplying Industry 4.0.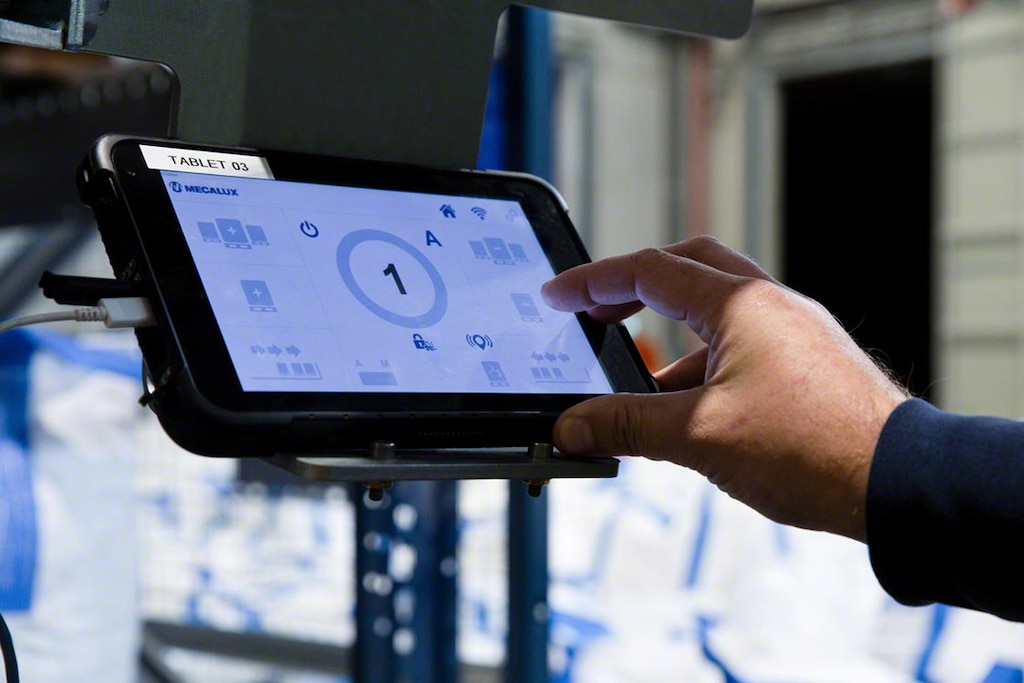 New consumption trends have raised the expectations of customers, who purchase and return products via multiple channels and expect to receive their orders in less than 24 hours. To efficiently deal with the challenges of omnichannel logistics, it's crucial to invest in software that automates operations, such as product slotting and order dispatch. Only then can you really eradicate errors stemming from manual warehouse management, which account for major cost overruns and could damage the brand.
For this reason, software — particularly, a warehouse management system (such as Easy WMS from Interlake Mecalux) — is fundamental for ensuring that operators in the facility perform their tasks efficiently and quickly. A WMS automatically indicates the step-by-step tasks operators should carry out, improving agility and diminishing mistakes.
Additionally, the WMS is synced with the rest of the company's software, which might consist of ERP (enterprise resource planning) or a MES (manufacturing execution system). This digitization of operations enables logistics managers to obtain all the KPIs for their facility at the click of a button (via Interlake Mecalux's Supply Chain Analytics Software module), to sync the stock in the warehouse with that of the online shop (with the Marketplaces & Ecommerce Platform Integration module), and to automate dispatches by carrier route (through the Multi Carrier Shipping Software module).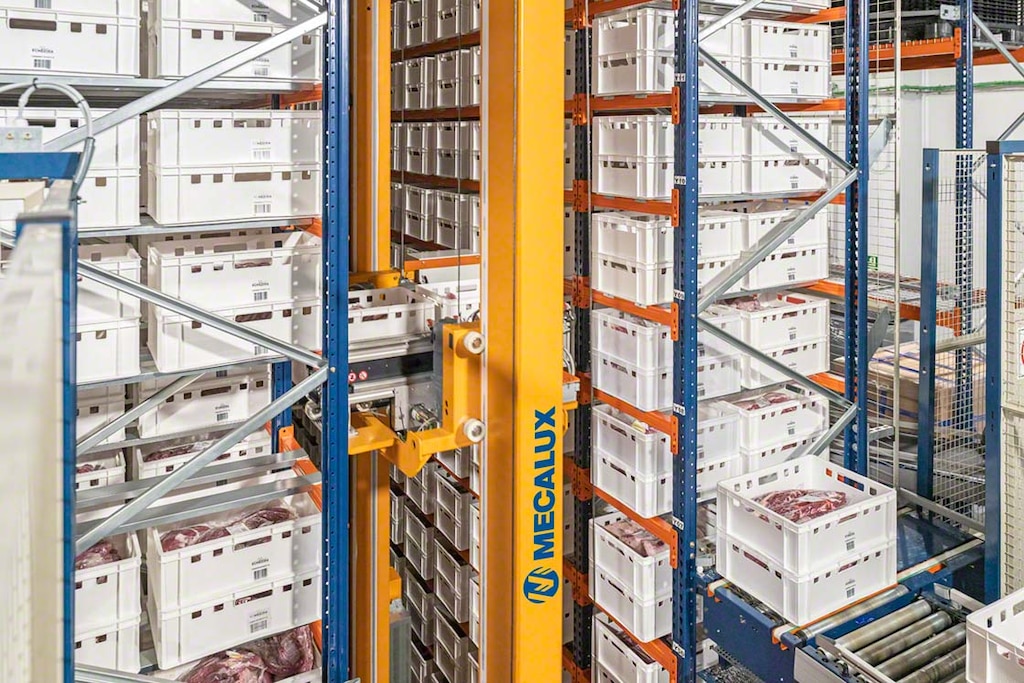 Digitization is one of the cornerstones of Supply Chain 4.0. The other is automation. Facilities must automate all or part of their processes in order to increase product insertion/removal cycles as well as the number of picks per hour of each operator.
In this case, there's a wide range of products available on the market that adapt to the specific needs of each business. Picking, for example, could be partially automated through assistance systems such as pick-to-light and voice picking, or completely automated via a miniload system (AS/RS for boxes). As for warehouses with pallets, goods extraction and storage could be automated to varying degrees by means of Pallet Shuttle systems and stacker cranes (AS/RS for pallets).
The Supply Chain 4.0 revolution
Supply Chain 4.0 is essentially the direct consequence of the consolidation of Industry 4.0. This concept, which originated in the German industrial sector, comes in response to the introduction of new technologies that automate production, reducing errors throughout the entire manufacturing process.
Therefore, the various companies that make up a supply chain should progressively implement technologies such as warehouse automation and a WMS to achieve an agile and flexible supply chain that's able to adapt to the complexities of logistics nowadays.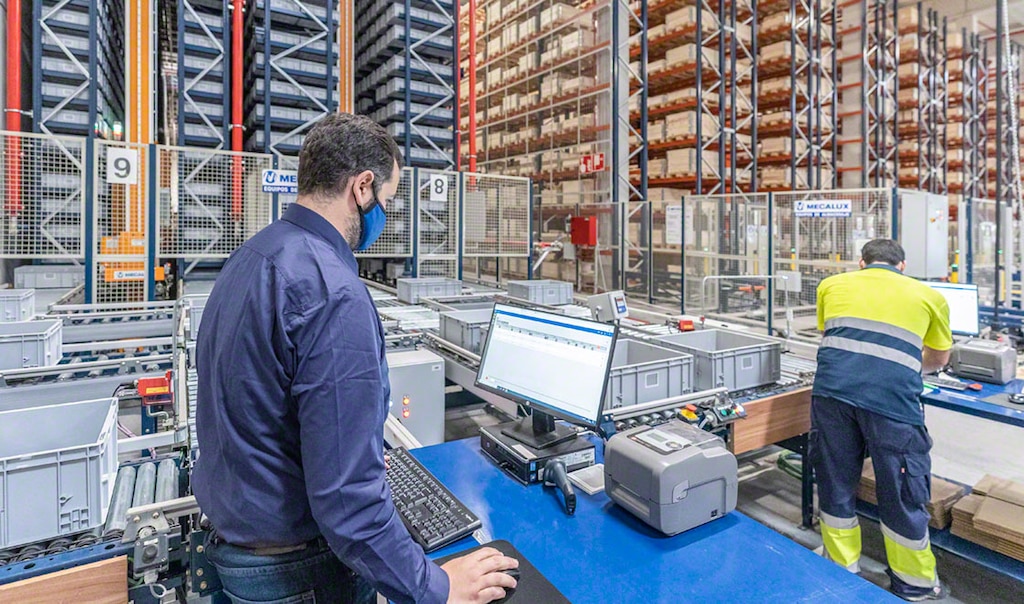 If you want to ramp up your warehouse throughput and get on board the Supply Chain 4.0 train, don't hesitate to contact us. One of our expert consultants will help you find the best logistics solution for your business.