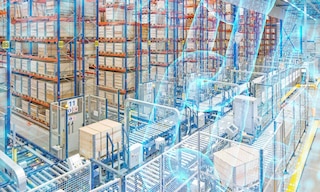 Supply chain innovation: benefits and examples
July 10, 2023
Supply chain innovation relates to the implementation of automated solutions — from robotics to warehouse management software — in stages such as manufacturing, storage, and internal product transport.
Below, we highlight several cases and examples of innovative supply chain technologies. They illustrate just how digitalization and automation are boosting companies' logistics processes — a trend that will only continue to grow. McKinsey reflects this point in its study Automation has reached its tipping point for omnichannel facilities. It states that the warehouse automation market is set to reach $51 billion by 2030, accounting for a compound annual growth rate of 23%.
Benefits of supply chain innovation
Implementing innovative technologies such as artificial intelligence (AI), machine learning, and the Internet of Things (IoT) brings these advantages:
Improved productivity: new technologies ramp up supply chain throughput by ensuring a continuous flow of movements between different areas and operations. In logistics centers, machine learning enables the use of autonomous mobile robots to transport goods between the different areas of the building without the need for preset routes.
Error elimination: automated solutions reduce the probability of mistakes in process management and goods handling. They can also predict errors and inefficiencies in work and goods flows and prevent future bottlenecks in any logistics stage.
Integrated management: the programs operating in the supply chain are connected. Businesses can exchange information in real time and guarantee full traceability of goods. Moreover, they can monitor the entire life cycle of their products: design, production, storage, and distribution to end customers.
Flexibility in response to demand peaks and disruptions: digital solutions and technological systems increase the capacity of warehouses and production centers to react to possible disruptions. Likewise, the supply chain is capable of automatically scaling operations up or down to ensure efficiency in demand peaks and reduce resources in times of lower outbound order volumes.
Supply chain innovation examples and success stories
Examples of supply chain innovation show how new technologies meet customer needs while optimizing operations to maximize effectiveness.
Simulations
Supply chain simulation is a virtual representation of all the logistics processes a product goes through, from its production to its delivery to the end customer. Simulation provides companies with relevant information to identify the strengths and weaknesses of all processes so that they can control and improve them instantly.
Through three-dimensional renderings of product movements and storage systems, businesses can see how their logistics facilities will operate prior to commissioning. Furthermore, once the storage system is implemented, simulation helps detect inefficiencies and risk scenarios — as well as improvement opportunities — to facilitate strategic decision-making.
A success story that reflects the benefits of warehouse simulation is that of IKEA Components. The Mecalux Group employed simulation software to create a virtual representation of all the elements inside IKEA Components' automated facility in Malacky, Slovakia. The simulation confirmed that the warehouse design met the company's logistics requirements. The design included, for example, the installation of stacker cranes for pallets capable of performing the required goods-in/goods-out cycles. Upon completion of the simulation, the Easy M software generated a report specifying all possible movement flows, workload distribution, and downtime durations in the IKEA Components facility. The analysis was supplemented by an animated 3D representation of the entire designed warehouse, which displays the unit loads in motion.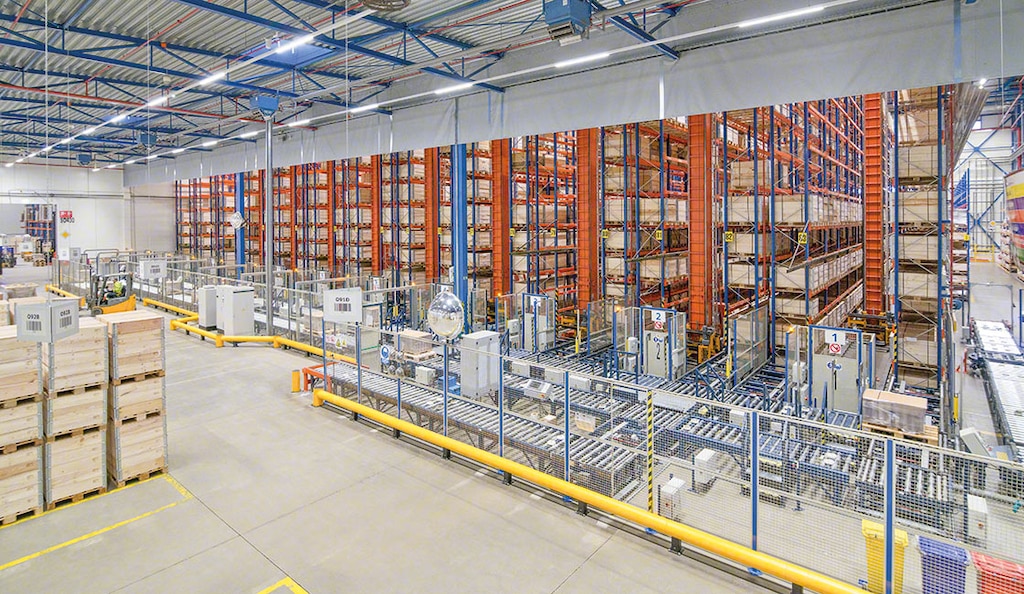 Cloud computing
With cloud computing technology, businesses no longer have to concern themselves with deploying or maintaining the equipment that runs the software. And this goes for any program, whether it's a warehouse management system (WMS), manufacturing execution system (MES), or enterprise resource planning (ERP) software.
The fast implementation and cost savings offered by cloud computing are prompting more and more companies to opt for this framework when digitalizing their management practices. With this system, they can control their inventory and connect to the software's functionalities from any device with an internet connection.
Organizations that manage their logistics processes with cloud computing technology rely on logistics programs (e.g., a WMS) in the software-as-a-service (SaaS) model. Machine tool distributor Yamazen, for instance, uses the SaaS WMS from Interlake Mecalux in its Illinois facility to provide top-notch customer service. By implementing Easy WMS in the cloud, Yamazen has optimized all its logistics processes, particularly order processing. With SaaS-based management, the business always has access to the latest system updates. "Eliminating server maintenance tasks is a huge advantage for our IT team," says James Hansen, Executive Vice President of Yamazen.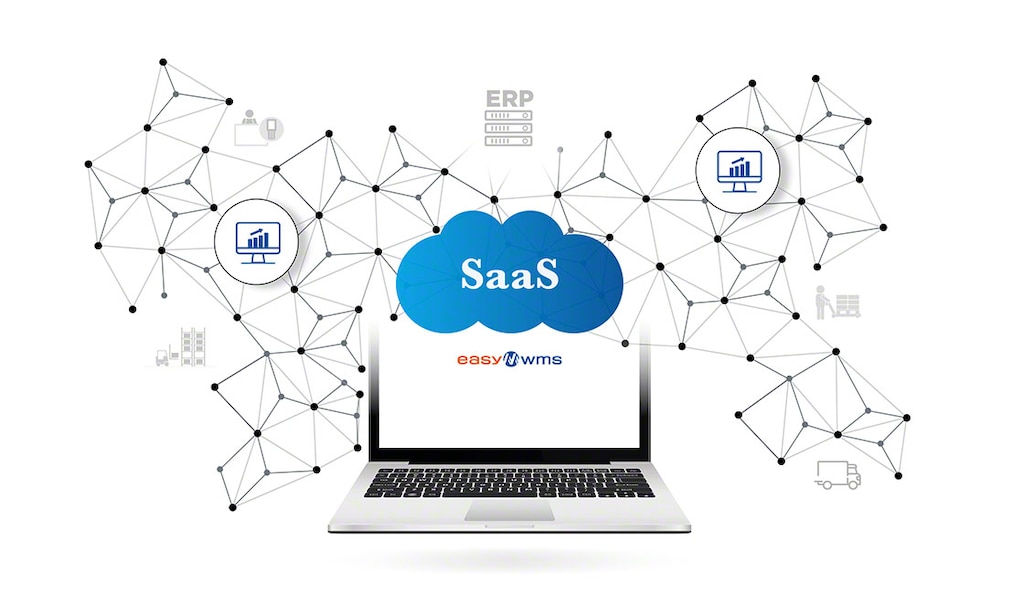 AI
AI applications in logistics are new technological innovations that are driving supply chains forward. Advanced AI algorithms empower machines, robots, and software to make intelligent decisions without the need for human interaction.
One of the benefits AI can bring to logistics is the ability to forecast consumer trends. AI leverages big data to make deductions about users' consumption intent, thereby predicting demand behavior. This functionality allows for a predictive logistics strategy capable of avoiding stockouts and overstock in addition to enhancing customer satisfaction.
Another success story of AI and logistics can be seen in the area of internal goods transport. AMRs (autonomous mobile robots) are devices capable of performing tasks and moving through a facility independently thanks to AI and machine learning technologies. We can find an example of this technological innovation in the warehouse of Normagrup, a leading player in Spain's emergency lighting market. The Mecalux Group equipped the company's center with a mini-load system connected to its production lines by autonomous intelligent vehicles. Every time operators assemble a kit, Easy WMS notifies the software that runs the AMRs. This program then designates a vehicle to pick up the kit and bring it to the corresponding production line swiftly and autonomously.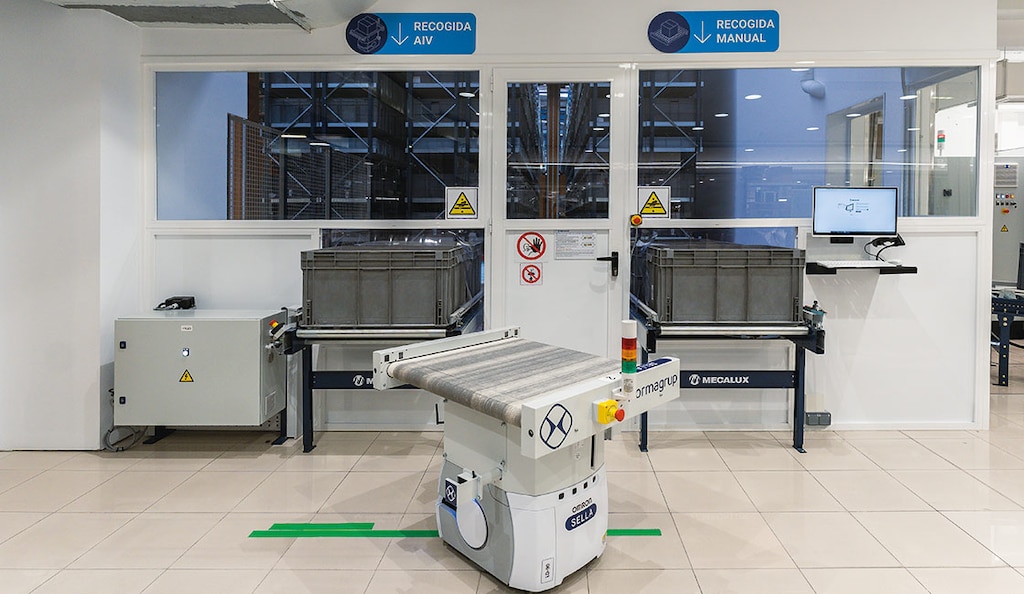 Supply chain innovation: today and tomorrow
According to Accenture's study Supply chain workforce of the future, intelligent machines present supply chains with a unique opportunity: "Technologies like AI, digital twins, the IoT, and the cloud allow companies to predict and monitor the impact of almost every action. The result? A new level of visibility and speed that fundamentally changes the way companies engineer, plan, source, manufacture, supply, service, and reclaim/recycle goods," say the authors.
Supply chain innovation is now a reality. And it will continue to be a driving force in the coming years with new technologies that — just like simulation, cloud computing, and AI — will disrupt the market to further refine all supply chain processes.
For years, the Mecalux Group has spearheaded technological innovation projects, applying their results to revolutionize warehouse management. The Group's end goal is to maximize its clients' efficiency and profitability. Want to know how you can optimize your supply chain with Easy WMS and our other logistics solutions? Don't hesitate to contact us. One of our expert consultants will advise you on the best digital solution for your facility.