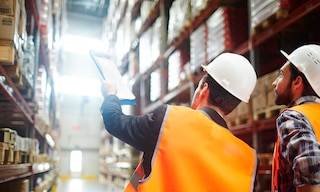 The value of a logistics audit
September 13, 2021
A logistics audit consists of an external and impartial analysis of a company's operational efficiency, goods transportation flows, completeness of inventory control, and the capacity utilization of its warehouses, among other points.
In this post, we'll explain why it's a good idea to carry out periodic logistics audits to assess the state of your facilities, your stock control efficiency, and the optimization of the transportation routes.
What does a logistics audit comprise?
A logistics audit is an analysis of the throughput of an organization's logistics operations. These studies, which are conducted by specialized businesses, examine the effectiveness of warehouse tasks and of goods transportation flows, among other aspects. The goal is to identify errors and inefficiencies within the company and propose solutions for ramping up logistics efficiency.
So, why is it important to externalize these analyses? Audits don't just involve the department in question — logistics, in this case — but also other areas such as management, sales, purchasing, and IT. Therefore, to avoid discrepancies and clashes between departments and to ensure the audit is accurate and in line with the data, it's essential to leave these studies in the hands of a third party.
These assessments make it possible to detect and correct mistakes in logistics planning and to implement solutions that optimize warehouse resources. To this end, the logistics audit makes use of the information collected in all operations that take place in the facility, in addition to relying on data from suppliers and end customers. This allows the business to evaluate the current logistics landscape, assess future needs, and plan accordingly.
A logistics audit could detect, for instance, unoptimized storage space in a very specific area of the warehouse. But analysis isn't limited to detecting inefficiencies; it also proposes solutions. For example, in a facility with a lot of the same SKUs, it would be advisable to replace selective pallet racking with drive-in pallet racks to make the most of the storage capacity.
Logistics audits aim to prevent risky situations, such as stockouts of high-turnover items, bottlenecks in production line supply, and cost overruns in product storage due to unsuitable systems.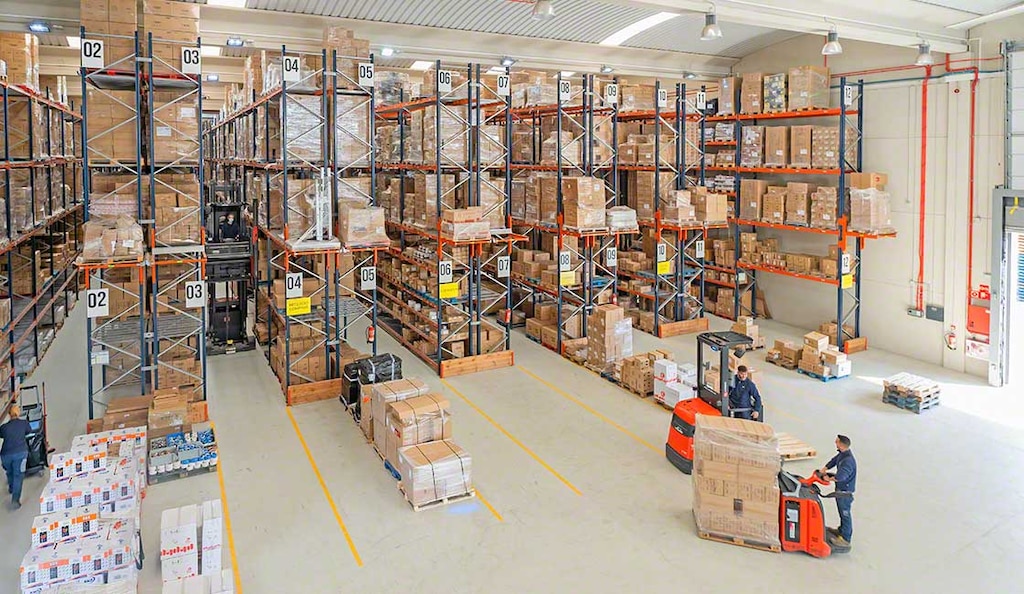 Logistics audit: aspects to consider
A logistics audit analyzes the current scenario and strategic planning of an organization's supply chain using a number of supply chain KPIs (key performance indicators). To perform a complete analysis, an audit must take the following points into account:
Study of warehouse processes: operational efficiency based on KPIs such as number of receipts/dispatches per hour, warehouse occupancy, etc.
Analysis of activity files: entry orders, purchase orders, or any other documents to assess stock quantities, turnover assignments, product slotting rules and criteria, etc.
Warehouse layout evaluation: logistics planning, storage and cross-docking areas, storage system efficiency, layout design, etc.
Staff throughput: distribution and performance of operators, employees assigned to each pick path, etc.
Loading dock/shipping route activity: accessibility of the warehouse docking areas, syncing with carriers, ideal shipping routes, etc.
To carry out a more exhaustive logistics audit, it's extremely helpful if the client has begun to digitalize its logistics operations. This way, the auditing firm will have extensive and accurate information on all processes. For example, a warehouse management system — such as Easy WMS from Interlake Mecalux — collects and structures all data on each of the processes in the facility. This way, the auditor is provided with key data for pinpointing mistakes and inefficiencies.
Phases of a logistics audit
All logistics audits are tasked with ensuring that the storage of raw materials and finished products and the receipt and dispatch of goods are carried out successfully. To do this, a logistics audit includes three main stages:
Analysis of the current situation: the auditor gathers all the information. In this first phase, current logistics operations are studied, that is, the layout of the warehouse(s), systems used, and movements of staff and of goods.
Data analysis and report: once all the data are collected, the auditor examines them to calibrate the throughput of each logistics stage to identify the company's strengths and weaknesses.
Proposals for improvement: the last part of the audit consists of a report proposing solutions to increase effectiveness in all logistics processes, from transportation routes to storage space management.
In any event, each logistics audit will depend on multiple factors, such as the number of warehouses the customer has, the volume of loads managed in each facility, and even the type of SKUs stored.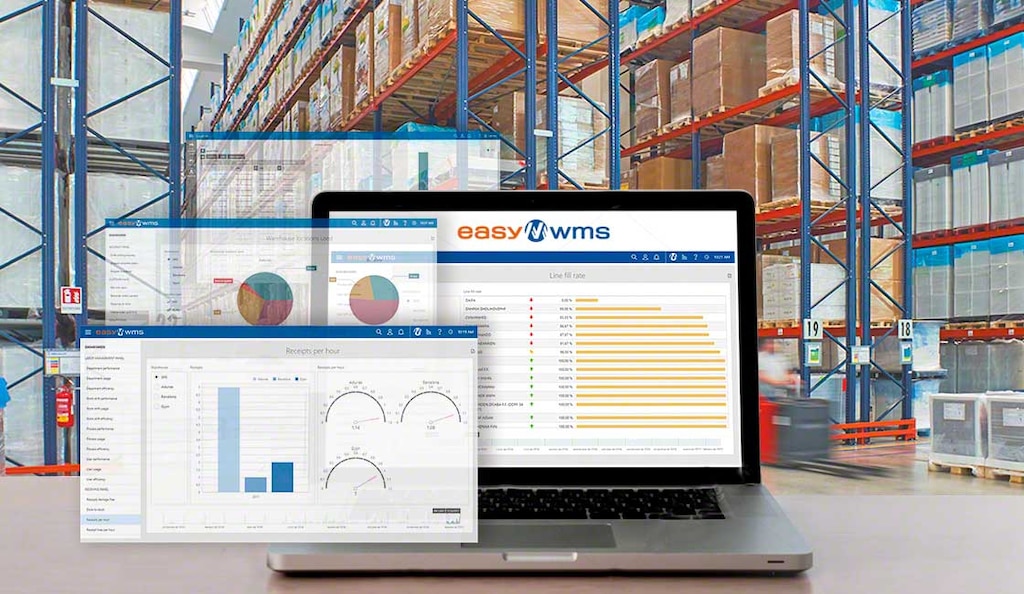 Benefits of a logistics audit
A logistics audit conducts a step-by-step examination of each stage a product goes through across the supply chain, both inside and outside the logistics facility. This thorough examination provides the business with:
A current diagnosis of its processes: a logistics audit analyzes all operations taking place in the warehouse using KPIs. This gives the logistics manager a reliable picture of what's happening in the facilities and the goods receipt and shipping routes.
Consistency in logistics planning: the first conclusion in any logistics audit should be that each of the logistics actions and decisions are in line with the company's strategy, marked by the sector, the type of SKUs, customers and suppliers, etc.
Error detection: the exhaustive diagnosis that operations undergo during a logistics audit makes it easy to identify inefficiencies.
Ultimately, a logistics audit gives the logistics manager a detailed view of an organization's logistics service, its strengths, and the aspects to improve to optimize its warehouse resources.
Digitizing the collection of KPIs
Gathering information to know the warehouse's current and historic throughput is vital for carrying out an accurate logistics audit. Therefore, a warehouse management system such as Easy WMS ensures that the auditor is armed with all the detailed information on processes executed in the facility.
Easy WMS can be complemented with the advanced functionality of Supply Chain Analytics from Interlake Mecalux. This app segments and structures the data collected by the WMS so that the logistics manager has a close-up view of the processes and can make decisions based on the needs of the facility. And this is precisely what helps the logistics auditor: this software measures warehouse KPIs, such as the quantity of orders dispatched per hour, the percentage of products stored, and number of backorders, among many others.
Logistics audit: the key to boosting efficiency
Audits analyze everything that happens in a company's logistics operations in order to maximize resources and gain in productivity and efficiency. The implementation of a software program such as Easy WMS from Interlake Mecalux helps to gather valuable information for these types of studies, allowing the auditor and the logistics manager to then make the best decision for the organization's logistics services.
If you're interested in optimizing your processes and digitizing your logistics operations, don't hesitate to contact us. One of our expert consultants will advise you on the best solution for your business.