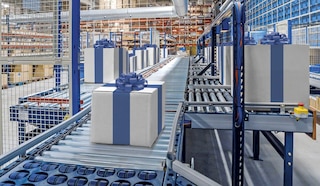 Christmas logistics: how to prep your warehouse
November 17, 2022
As the Christmas season approaches, many companies begin to plan their logistics operations to cope with rising sales. In particular, they adapt their logistics processes to e-commerce and omnichannel.
Increased sales are a reality during the Christmas season. In such a complex environment, what will happen in 2022? It's difficult to predict. According to a study by Retail Economics and Auctane, household consumption is expected to decline. In the US, spending on holiday gifts could decrease by $30 billion. Nevertheless, the National Retail Federation says that sales in the US could grow by 6-8% compared to last year's Christmas campaign. But year after year, one thing's clear: to be successful, companies need to prepare their Christmas logistics operations in advance and focus on customer satisfaction.
What challenges does Christmas logistics involve? How can you optimize your logistics processes effectively? We'll explain it all in this post.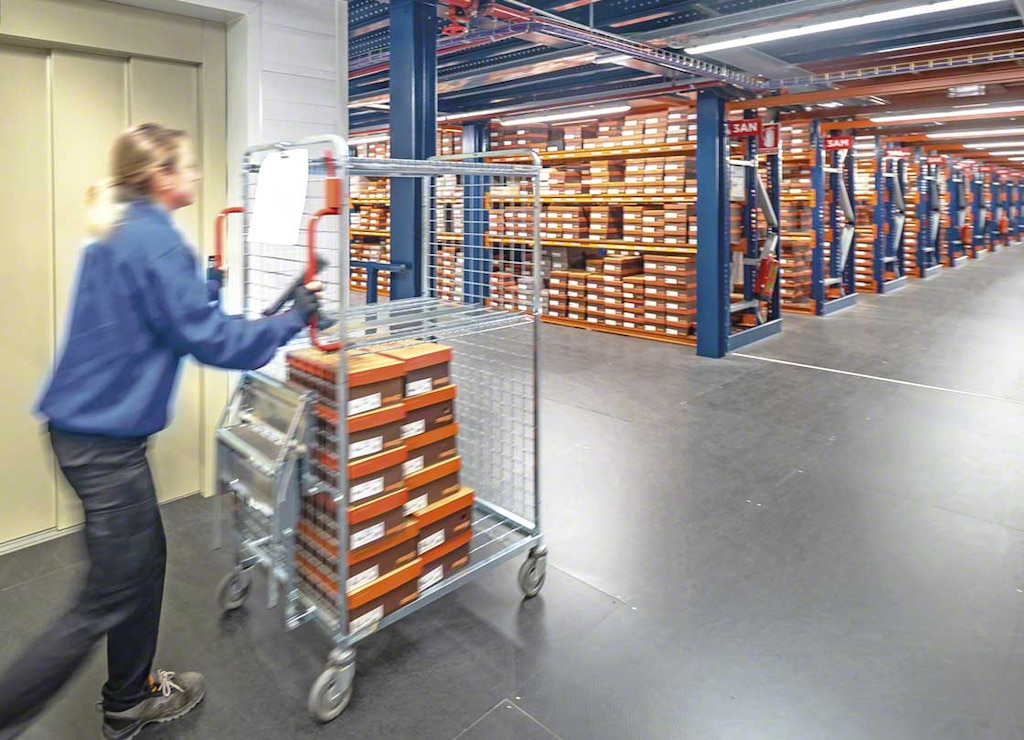 Characteristics of Christmas logistics
Before analyzing solutions for optimizing logistics, it's crucial to take a look at what happens at Christmastime and how this affects logistics processes:
The characteristics of Christmas logistics are generally similar to those of omnichannel logistics — ecommerce, particularly — around dates like Black Friday.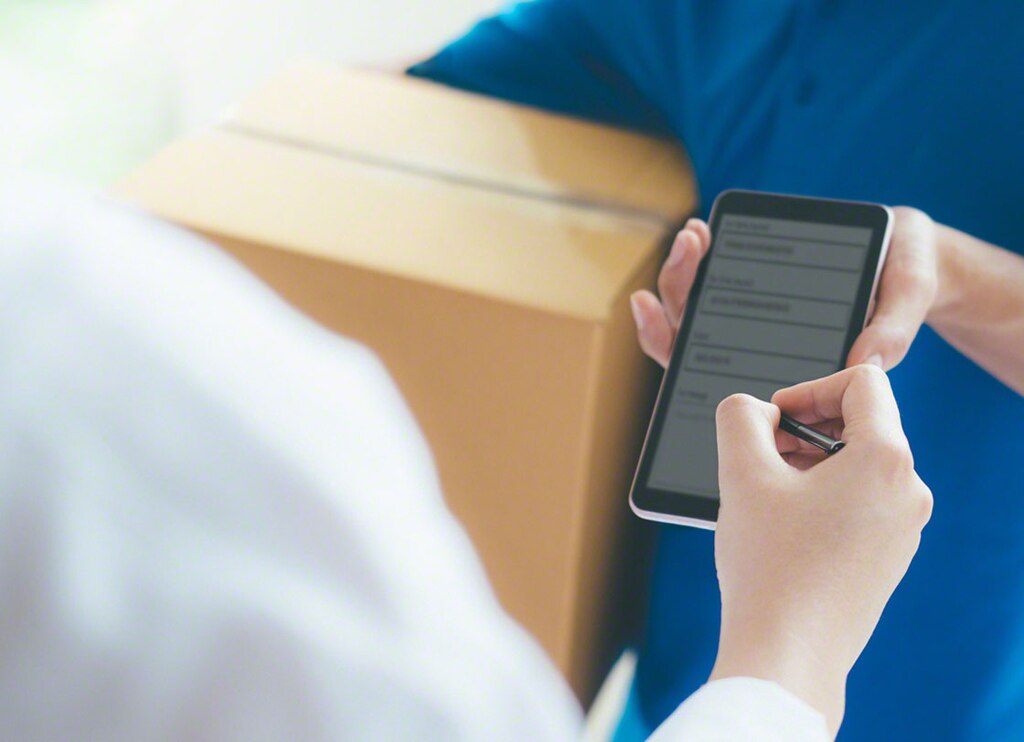 How to optimize Christmas logistics
We're getting closer to Christmas, when consumption skyrockets and deliveries become more immediate. So it's time to get your facility ready so you can provide your customers with efficient logistics service. Here are some tips you'll find useful:
Scale up your space and infrastructure. When activity picks up, it's common to run out of warehouse space or to need more infrastructure to be able to offer proper service. Therefore, it's a good idea to consider leasing temporary storage space or delivery trucks. You can even outsource your logistics operations to a 3PL (third-party logistics) provider. Your goal is to avoid poor service and thus disappointed customers.
Automate your operations. First, ask yourself which warehouse processes you should automate. This will depend on the specific characteristics of your facility. Broadly speaking, though, you can lower your operating costs and raise efficiency by automating load movements with box and pallet conveyors and electrified monorails. Likewise, you can streamline the goods storage and retrieval process with stacker cranes.

One company that automated its warehouse is Schaal Chocolatier, a leading high-end chocolate producer. The French business works with a seasonal product whose sales rise considerably at Christmastime. Between March and August, the facility distributes 180 pallets per day. But from September to February, the figure jumps to 240 pallets a day.
Systematize your warehouse management. Good management of your facility translates into more productivity, fewer errors, and, consequently, fewer cost overruns. For that reason, it's best to implement a warehouse management system (WMS). In addition to controlling stock, this software facilitates operator tasks. It tells workers what steps to follow at every turn, preventing handling errors.

Padel Nuestro is a global leader in the sale and distribution of padel gear. It deployed Easy WMS — the WMS from the Mecalux Group — to prepare 2,500 orders a day without delay during peak season. Pedro Martínez, General Manager of Padel Nuestro, says: "With Easy WMS, we've eliminated manual labor and boosted efficiency in all areas of our facility, especially picking. As a result, during the Black Friday and Christmas campaigns, we shipped more orders compared to previous years and without errors."
All set for successful Christmas logistics
At Christmastime, companies have to cope with increased activity while minimizing additional costs. Their logistics infrastructure should be able to adapt accordingly, remaining agile and flexible in the face of seasonal demand.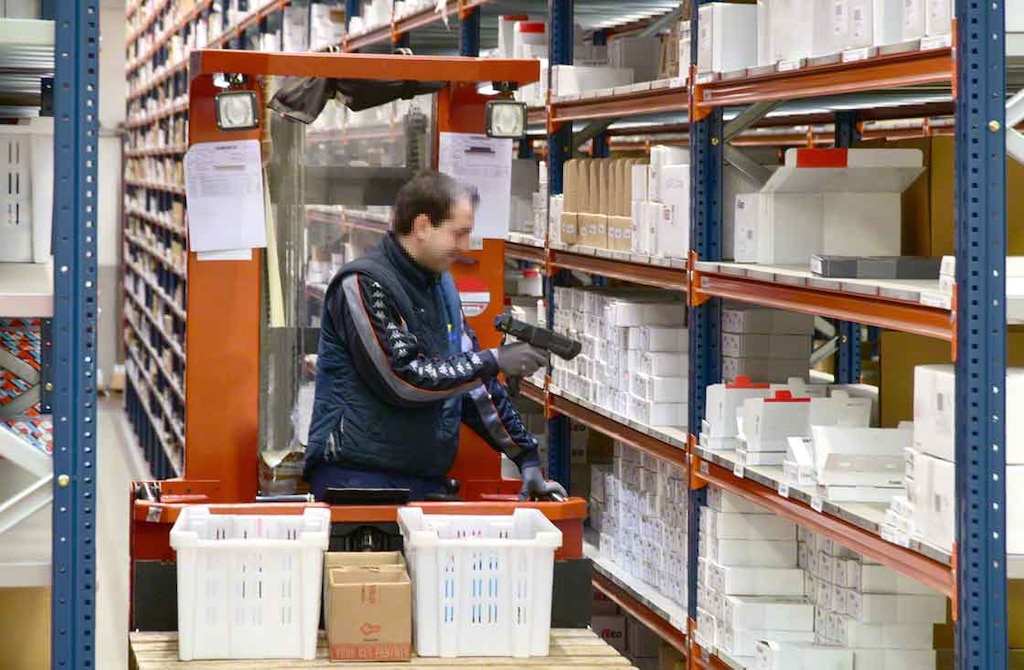 During Christmas, consumption soars. Order processing and delivery become immediate, forcing businesses to provide highly competitive logistics service. Moreover, operations become more complex due to the growing number of online orders placed during this season.
Is your warehouse ready for success this Christmas season? If not, don't hesitate to contact Interlake Mecalux. Our team of experts will help you define the best strategy for a more productive, error-free facility.