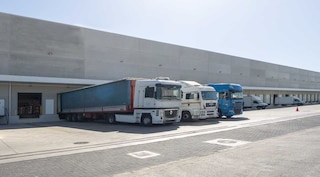 Last-mile delivery starts with the warehouse
April 23, 2020
In the field of logistics — and transportation, particularly — the concept of "last mile" refers to the final leg of the goods delivery process when the goods are moved to the destination specified by the customer. It's a crucial step in e-commerce logistics, as it considerably impacts costs and determines customer satisfaction.
According to several studies, over 80% of customers will not purchase future items from companies that have failed to carry out proper deliveries. The importance of investing in this area, thus, is evident. At the same time, historically, the last mile has proven to be the slowest and most inefficient stage of the supply chain. That's why this challenge is no piece of cake and requires careful planning.
In our article, we analyze the implications the last mile has for your company's overall logistics. In addition, we review the main strategies that can improve the organization of this decisive delivery phase.
Last-mile logistics: different definitions, same concept
Last-mile management can take different shapes depending on the characteristics of each supply chain. For example:
In manufacturing supply chains (B2B): the last mile covers the supply of components forming part of a production process, e.g., the delivery of parts to the plant.
In distribution logistics aimed at physical stores (B2B): the last mile encompasses the supply of stock to physical stores, where the products are sold to customers.
In supply chains focused on end consumers and the retail sector (B2C): the last mile comprises delivery directly to the customer or to a point prearranged with him/her, usually resulting from an online purchase. This is the stretch where the most attention is paid due to the logistical challenges it poses.
The last mile can range from a few city blocks to much longer distances. On occasion, then, you might hear people talk about the "last yard" to refer to that final step.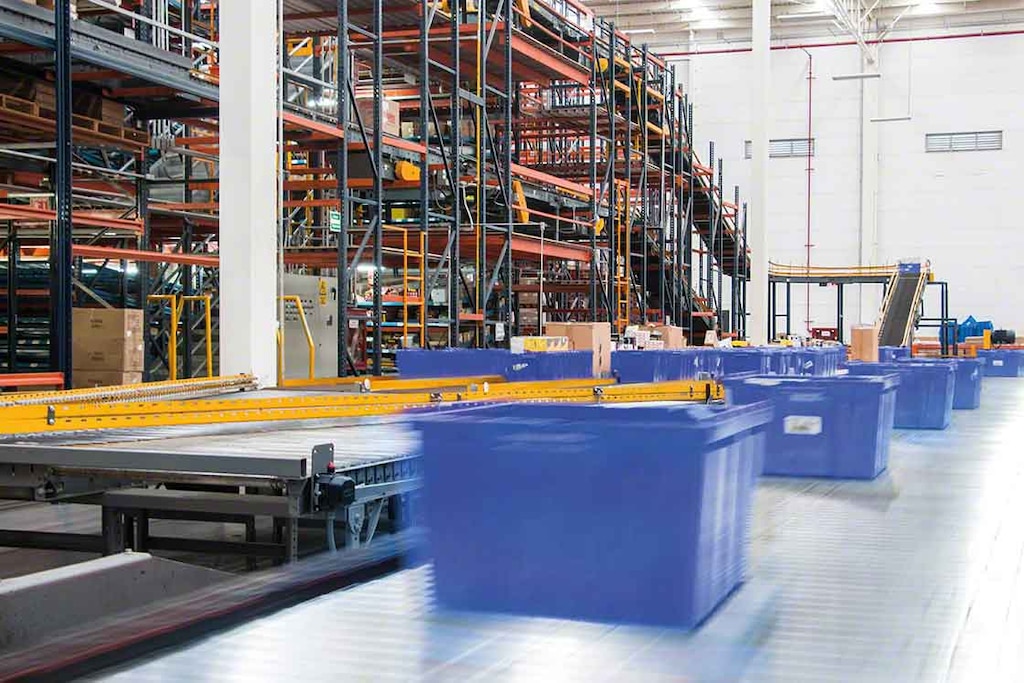 Last-mile logistics trends
Managing the last mile efficiently has always been a daunting task. This is because the parcel — from the time it leaves the last distribution point until it arrives at its delivery destination — is faced with numerous obstacles.
Some of these impediments are related to transportation itself, while others stem from the type of product being delivered. All the same, nowadays, certain trends in the execution of last-mile logistics, such as the emergence of e-commerce, have painted an even more complex picture. Let's examine some of the major ones:
There's been a drop in traditional mail (letters, documents) in favor of a notable rise in parcel deliveries.
The growing traffic that congests many urban hubs has made the last mile the segment that includes the highest number of regulations by which companies have to abide. This impacts goods deliveries that have, for example, fixed loading and unloading times, restrictions on movement, and limitations on vehicle type (normally for environmental reasons), among other constraints.
Seasonality has an intense effect on shipments of all kinds, especially at very specific times of the year, when, for example, holiday campaigns and special promotions are run. Of course, these sharp peak-season rises in logistics activity also affect the warehouse , where, likewise, they need to be properly managed.
Urgent and high priority shipments have also increased for all kinds of merchandise. The challenge is even greater when these goods have special characteristics, whether they are fresh, bulky, or vital to the proper functioning of the supply chain (e.g., medicine or parts). Faster logistics processes have slashed the time frame for handling, transporting and delivering these products.
The variety of destination points makes it difficult to design last-mile delivery routes (to offices, homes, lockers, pick-up points click & collect, etc.), which multiplies the risk of obstacles.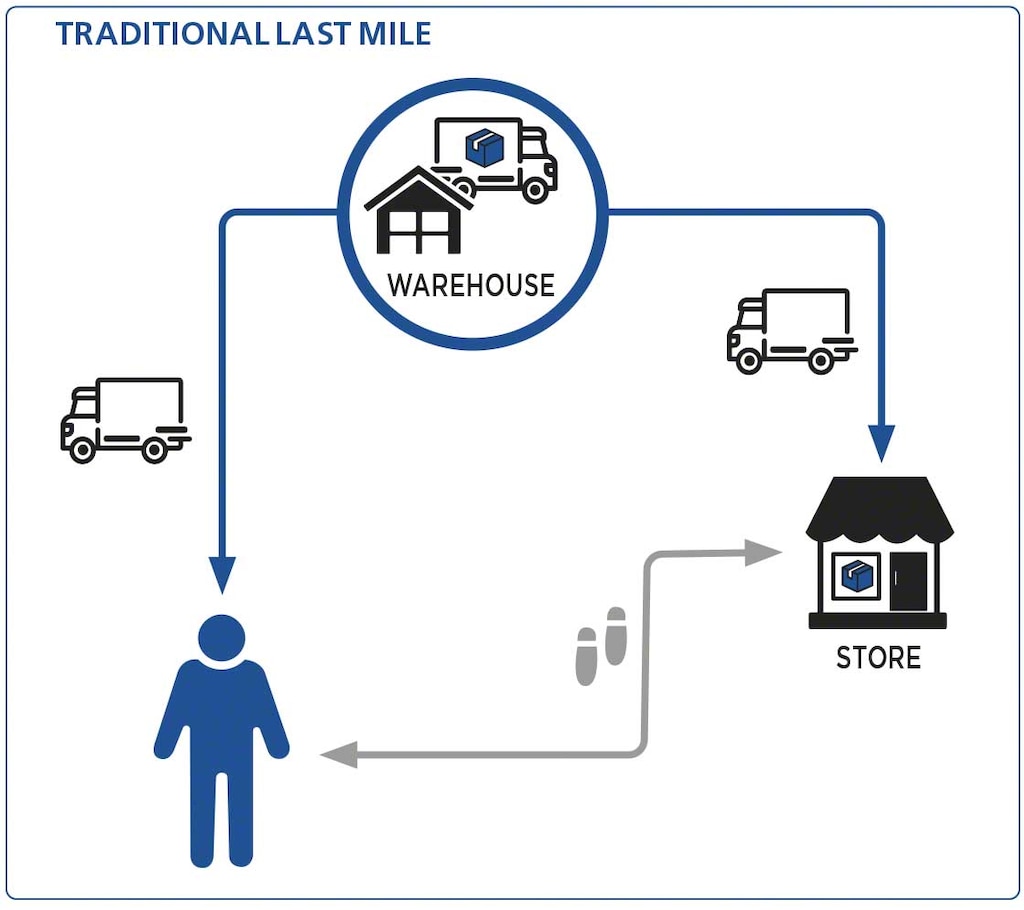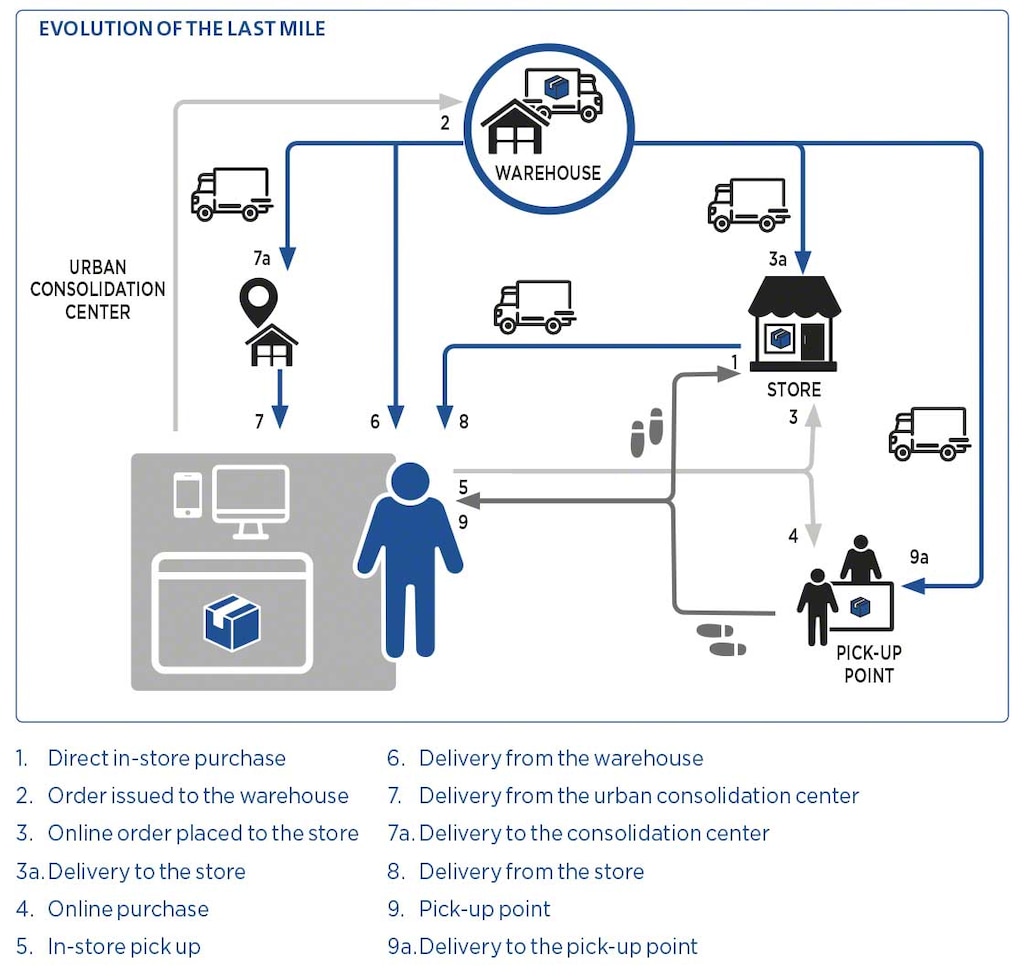 The importance — now, more than ever — of mastering the last mile
Management of the last mile is a decisive factor in two senses:
When compared with long-distance transportation, the last mile represents a proportionally high cost in the logistics distribution chain. Therefore, it's usually a hotly contested matter when companies look to root out inefficiencies.
Last-mile management has an impact on customer satisfaction. In fact, mistakes, delays, and complications occurring during this stretch can ruin all the logistics work carried out beforehand. As a result, the last mile is a much wider concept that goes beyond the mere delivery of the parcel to the customer.
The last mile from all points of view: strategies
Although it might seem as if the management of last-mile deliveries can only be optimized in the area of transportation, you should approach this concept from a broader standpoint.
1. Take into account the last mile when setting up your warehouse
Although the cost of the storage area is far greater when we talk about urban installations, this is not the only factor that should determine the location of your warehouse.
In this vein, it's a good idea to consider the demand and nature of your orders. For example, if your installation handles e-commerce sales and works with 24-hour deliveries, cutting distances is of paramount importance; the last mile will take up a considerable amount of the time dedicated to transportation.
This pressure when it comes to delivery times is what's driving businesses and logistics operators to create urban consolidation centers. These types of facilities make it possible to consolidate goods, which usually arrive in large vehicles, and organize last-mile deliveries.
2. Plan operations focusing particularly on cutting all lead times
Slashing all lead times means making your logistics operations more flexible, gaining time in each of the steps the order makes.
This way, delivery in the last mile will have accumulated an extra margin — a great asset in meeting deadlines. Here are some ways you can improve last-mile execution from a planning perspective:
Use warehouse management software in your installation to sort picking lists, assigning the appropriate priority to each shipment. In doing so, the organization of order prep tasks not only aligns with the transportation requirements, but also speeds up the goods dispatch process.
Coordinate your warehouse operations with transportation: in last-mile logistics, it's common to work with one or more delivery agencies or operators that execute this final stage. These companies usually use transportation management software, which designs routes and provides product traceability. Having your installation operate in line with the same standards streamlines package handling and ensures greater control over information relating to this phase. The Multi Carrier Shipping Software module standardizes packaging and labeling with criteria used by the country's major agencies.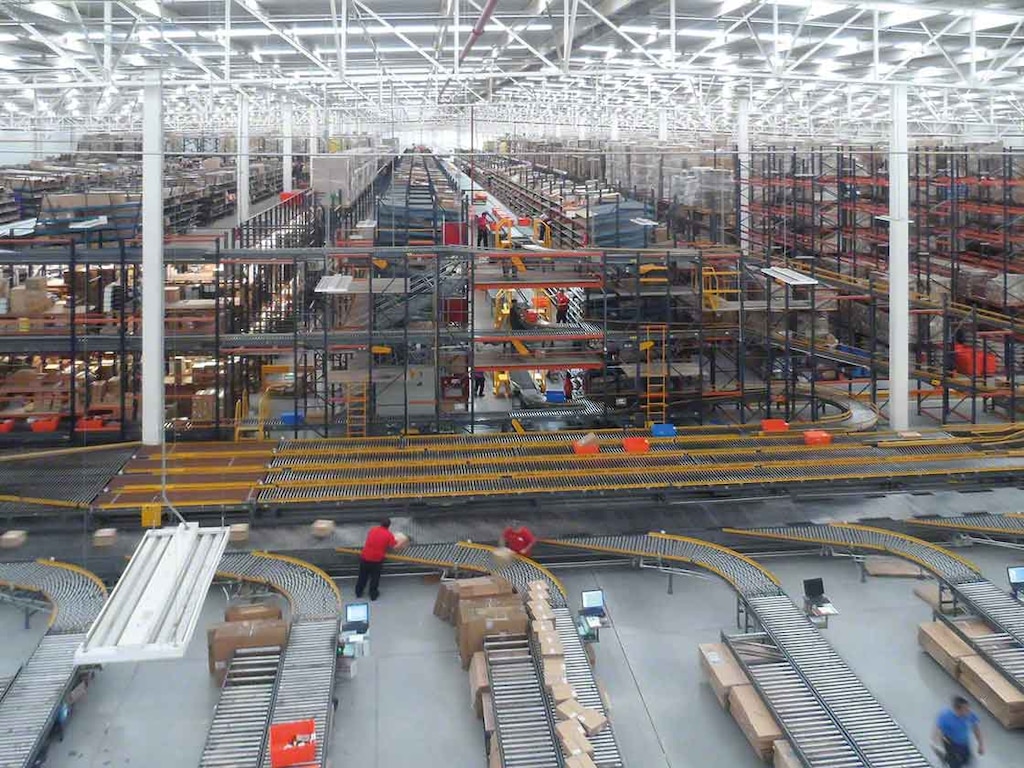 3. Measure and analyze in depth delivery-related KPIs
Studying last-mile data is an essential step in identifying areas for improvement. The transportation management system collects and processes this information, as does the warehouse management software, since several of the quality KPIs start with the installation (for example, the percentage of error-free deliveries).
Some key last-mile logistics KPIs are:
Percentage of on-time deliveries.
Fuel consumption ratio.
Percentage of occupied versus available vehicles.
Planned versus actual mileage.
Delivery cost per parcel, per mile, and per vehicle.
Number of stops.
Customer complaints.
Percentage of packages damaged during transportation.
4. Don't forget to focus on the customer
Many times, the last mile constitutes the first point of physical contact between the product and the customer, in particular, in the case of e-commerce purchases. This stage, therefore, is critical in terms of customer satisfaction and loyalty.
From a logistics perspective, it's a good idea to allow your customers to personalize their experience based on a set of predefined parameters.
For example, in some cases, people don't want to concern themselves with delivery; thus, they schedule it to be made at an agreed-upon pick-up point, lockers specially prepared for this, or even brick-and-mortar stores (if the company has them). The same goes for managing returns: coordination between warehouse and shipping agents is fundamental.
Nowadays, last-mile management is especially important due to the growing complexity of supply chains and an increasingly dynamic logistics ecosystem.
The e-commerce boom has brought what's always been a weak point for logistics to the surface. Ignoring this aspect could jeopardize your firm's competitiveness and survival.
If you think your warehouse isn't doing enough to streamline and optimize last-mile delivery for your company, we encourage you to get in touch — an Interlake Mecalux specialist can help you to improve picking and speed up your order preparation and dispatch processes.