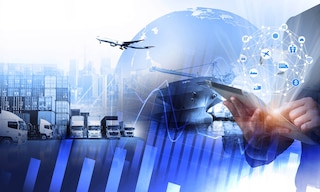 How inflation affects the supply chain
October 10, 2022
Supply chain inflation directly impacts logistics and manufacturing costs, e.g., spending on raw materials, energy, and goods transportation.
In an inflationary environment, the supply chain might not run smoothly. And this could result in shipping delays, production line bottlenecks, and warehouse stockouts among other obstacles. Nevertheless, there are strategies that can help to mitigate some of the effects of inflation. Companies tend to rely on technology solutions to improve their planning. This enables them to anticipate possible disruptions or gain real-time visibility of stock to fulfill product demand.
What's supply chain inflation?
Inflation is a phenomenon caused by an imbalance between supply and demand, leading to a general increase in the price of products and services over a given period of time. This overall surge in prices means that people's purchasing power is diminished: with the same amount of money, you obtain fewer goods and services.
An inflationary climate affects not only the cost of living but also supply chains. This is due to the overall rise in prices of raw materials and energy used to manufacture goods.
In its analysis The new inflation regime, multinational investment management company BlackRock reflects the impact of supply chain disruption on inflation: "The surge in inflation over the past year has been driven by economy-wide and sector-specific supply constraints, a profound change from the decades-long dominance of demand drivers."
According to the publication A world shaped by supply by the BlackRock Investment Institute, inflation is directly related to the coronavirus pandemic: "This new era of supply-driven inflation has been ushered in by the Covid-19 pandemic shutdowns and the economic restart that followed." Changes in consumer habits — e.g., the great online shopping boom — have caused bottlenecks in some industries and excess capacity in others. "Prices tend to rise faster in response to bottlenecks than they tend to fall in response to spare capacity, so this has pushed inflation higher," say the authors.
How does inflation affect the supply chain?
Inflation represents a challenge for global supply chains. Stakeholders must enhance their stock visibility, improve their logistics planning, and cut production costs to remain competitive.
In the article What is supply chain inflation and why is it driving up consumer prices now?, professors from the University of Oxford say: "The interconnectedness of global supply chains means that when one price goes up, others tend to follow." According to the experts, three factors contribute to inflation: the increase in the price of goods and services, labor costs, and energy costs. "While consumer price inflation has been relatively low and stable for the last 20 years, the last few months have seen a big jump in price growth alongside lots of discussions about the role of supply chain disruptions," say the authors.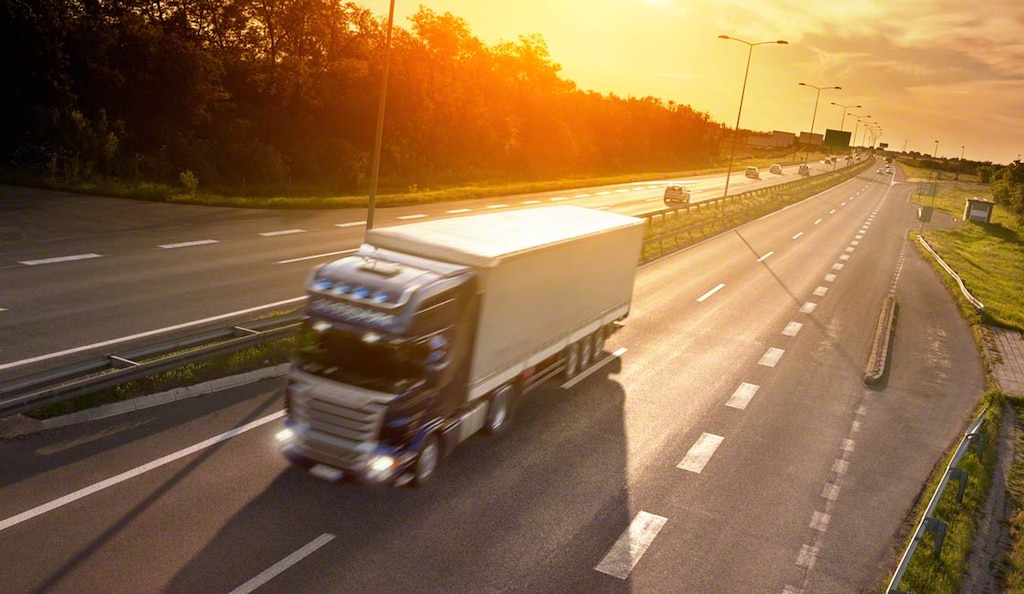 Rising logistics and manufacturing costs aren't the only consequences of inflation. Changes in demand have led to bottlenecks and stockouts, as in the case of microchips in technology companies. And these, in turn, have resulted in shortages of raw materials and semi-finished products, posing a challenge to supply chains worldwide.
In the analysis How does inflation impact the supply chain?, Swiss insurance group Zurich says: "Procurement becomes more complex during inflationary periods. If increased costs are to be passed on to the buyer, then demand typically falls; therefore, fewer goods or services may be required by producers. Sales and Operating (SOP) processes need a more focused, detailed, and agile planning approach with support from all stakeholders in the supply chain, including Sales and Marketing, and Warehousing and Logistics teams."
Tools to mitigate supply chain inflation
Logistics planning is an effective strategy for reducing the effects of inflation on the supply chain. When businesses lack foresight and fail to keep tight control of their stock, they make unplanned purchases that could drive up logistics, transportation, and/or production costs. The solution? To bolster supply chain resilience and flexibility to combat disruptions and continue responding satisfactorily to customer demand.
In the publication Inflation, disruption and supply chains: Decisions to make now, consulting firm Accenture points to three ways to curb inflation:
Visibility. A supply chain control tower provides you with the information you need at any given time to make sound decisions. This digital tool fosters end-to-end supply chain visibility, letting you detect errors and inefficiencies quickly — before they become a real problem for the functioning of the supply chain.
Predictability. You can incorporate digital twins in your supply chain to simulate its performance in inflationary and volatile scenarios. This type of simulation enables your company to be more prepared to foresee disruptions and improve responsiveness in uncertain environments.
Flexibility. Flexible logistics facilitates having multiple suppliers. It also enables you to create alternative logistics networks to adapt your warehouse resources to changes.
By digitizing your logistics operations with tools such as Easy WMS, the warehouse management system (WMS) from Interlake Mecalux, you can monitor the performance of your supply chain and identify improvement opportunities. For example, if the supply chain manager detects a rise in the price of raw materials, they can look for suppliers closer to them to bring down transportation costs. They could also implement new manufacturing strategies to optimize production line throughput.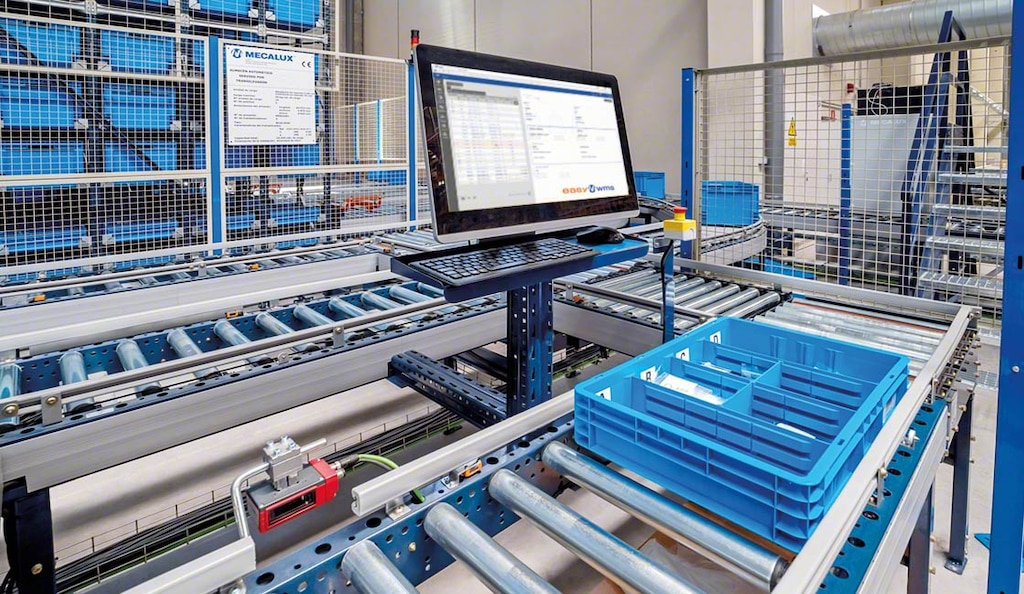 Technology to mitigate supply chain inflation
Inflation affects the performance of supply chains around the world. In times of inflation, businesses invest in tools to increase their supply chain visibility, enabling logistics managers to make decisions based on their real performance.
Warehouse management software like Easy WMS from Interlake Mecalux provides exhaustive control of logistics operations. It also offers real-time information on everything happening in your facility. Interested in boosting efficiency and productivity in your warehouse? Don't hesitate to contact us. One of our expert consultants will advise you on the best solution for your company.