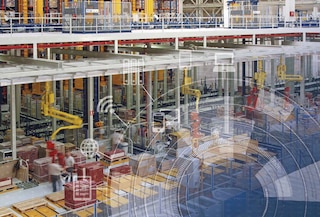 RPA: what is robotic process automation in logistics?
February 8, 2021
Although the term robotic process automation (RPA) is relatively new, the aim of this concept has been pursued since technology and automation were first implemented in the business environment. So, what is this objective? To use software to perform tasks presently carried out by humans but in a faster, continuous, and error-free way.
The adoption of software bots is a growing trend in terms of automating operational quality and productivity levels, putting these bots at the forefront of every company's digital transformation strategy. According to market research specialist Forrester, approximately 4 million robots will be dedicated to administrative tasks, sales, and related activities by the end of 2021.
What's RPA and what does it do?
RPA (Robotic Process Automation) consists of automating processes that are governed by IT systems. In other words, it's software that employs digital robots to interact with programs automatically. It's used to automate repetitive and seemingly simple administrative tasks, such as connecting to web apps; copying, pasting, and renaming files; creating directories and folders; etc.
But what's a bot? Software bots are IT programs that can be installed on PCs, physical servers, and virtual machines to digitally carry out tasks previously done by humans.
Although RPA technology is primarily implemented in corporate finance departments — Gartner affirms that 80% of these departments already have or are planning to implement some type of RPA — logistics also benefits from the features of robotic process automation. For example, it can streamline purely administrative tasks and also help to control inventory.
What tasks can you automate with RPA?
Bots can mimic the actions of humans, based on preset rules and even AI (artificial intelligence). They are charged with freeing employees from carrying out monotonous administrative work so they can focus on other more strategic tasks that add more value to the business.
Let's take an overall look at the main functions of RPA technology:
Interact with desktop and web applications.
Edit documents in formats such as Excel, Word, PDF, etc.
Manage files and folders: create, delete, update, move, etc.
Use email: extract data and create and send emails.
Export text from images to obtain information.
Execute commands.
RPA technology integrates continuous improvement techniques that constantly identify new processes that can be automated and learn from their mistakes, the goal being to attain maximum efficiency.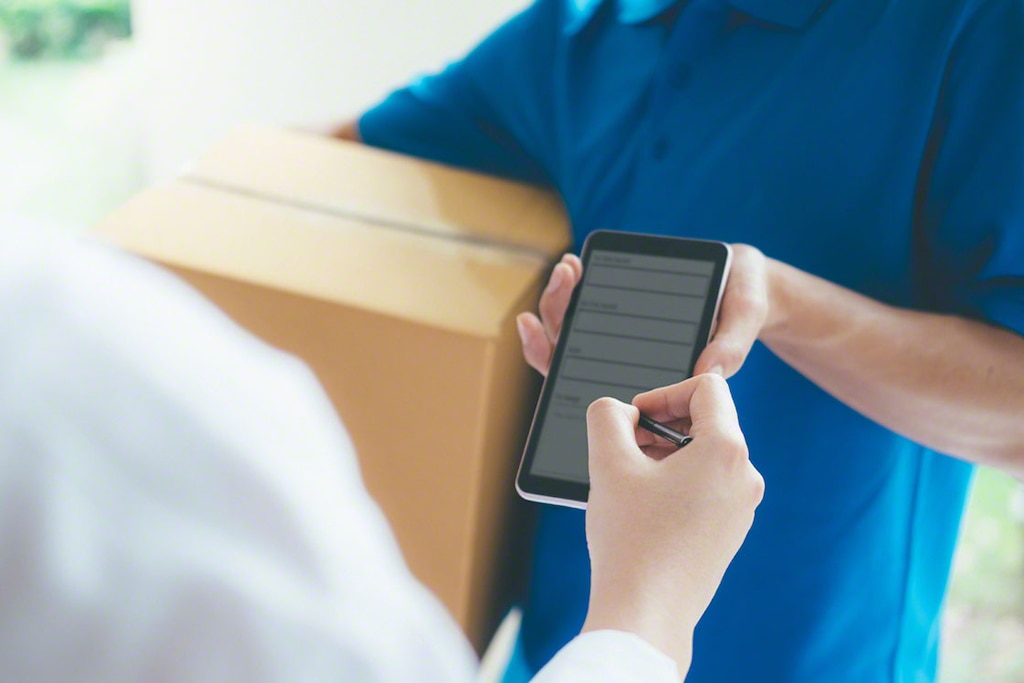 Advantages of RPA technology in logistics
The supply chain also reaps the benefits of the enormous capabilities of robotic process automation. These are some of the operations in which software bots give companies a competitive edge:
Shipment tracking and status. RPA technology makes it possible to monitor shipping status, receive notifications on pick-up times, warn of possible delays, and create an electronic proof of delivery document through automatically generated messages.
Inventory control. Robotic process automation can simplify stock control.
Procurement management. Purchase orders can be issued via automated criteria such as the price, quantity, and frequency of a purchase.
Supply and demand planning. According to a set of predefined rules, software bots can automatically analyze historical sales data and market indicators to forecast supply and demand. This ensures that you have the number of products you need to carry out any activity and maintain appropriate levels of safety stock.
Smart documentation. This facilitates fast and error-free transfers of documentation when processing invoices, collecting receivables, exchanging data, etc.
RPA technology is emerging as a very profitable tool for companies in digitizing their supply chain while cutting costs. In addition, it raises both employee and customer satisfaction.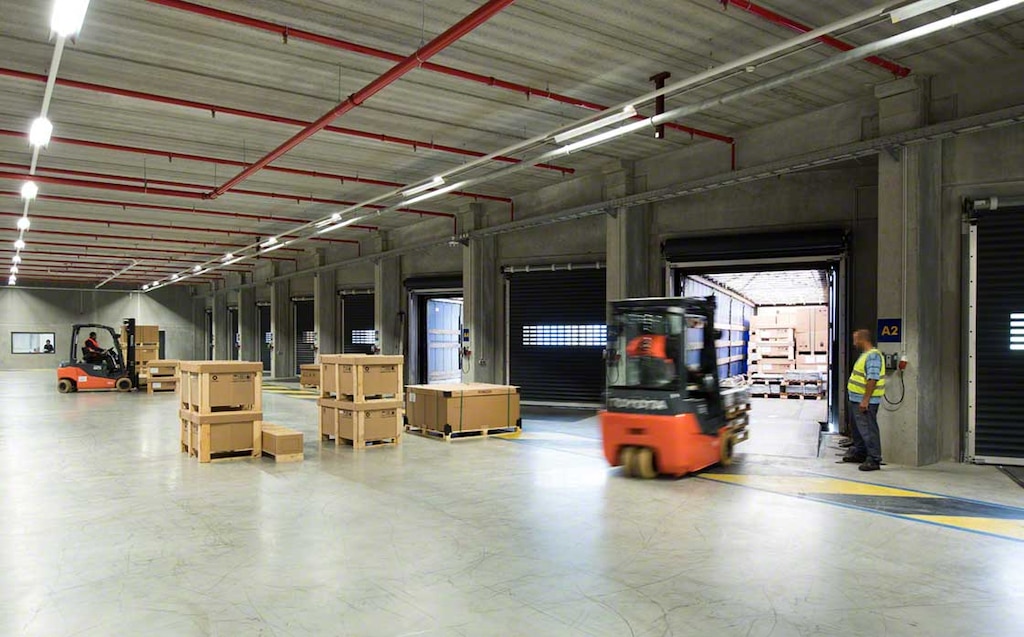 RPA in warehouse management
Digital process transformation involves the incorporation of systems tailored to the needs of an organization (ERP, MES, WMSs, etc.) as well as cutting-edge technology to achieve the best results.
In this vein, robotic process automation is applied in automated warehouse management. In an installation, RPA would be implemented by deploying a WMS, for instance, Easy WMS, our warehouse management system. The WMS automates tasks in the installation that would otherwise be done manually by a person: it streamlines inventory management, systematizes slotting, provides support in order prep, ensures traceability, etc.
Warehouse management systems use RPA technology to automate alerts in different operations, such as goods receipt and picking. RPA also lets you sync the WMS with other apps in the installation, such as ERP, TMS (transportation management system), and more complex production systems.
On the road to fully automated management
It's undeniable: RPA technology offers major benefits in terms of boosting productivity and efficiency in companies' logistics processes. Its implementation lowers costs for businesses, lets workers concentrate on other more sophisticated operations, and increases end-customer satisfaction.
Automating all these processes in order to carry them out more quickly and efficiently is definitely an attractive option. But first, you have to know your requirements and then plan a good logistics strategy.
That's why it's advisable to approach a specialist in the field that can guide you and analyze your needs in detail to provide you with the most personalized solution possible. At Interlake Mecalux, we're experts in smart storage solutions and logistics software adapted to the profile of each customer. Feel free to get in touch if you're thinking about optimizing your supply chain and taking advantage of the benefits of automation.