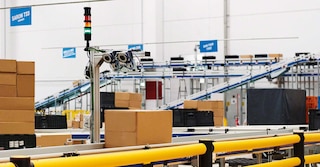 Omnichannel strategies for retail: from BOPIS to BORIS
September 16, 2020
New technologies and the rise of online shopping have brought about changes in consumer purchasing habits. One of the sectors most affected is the retail industry, which has had to put in place omnichannel strategies to meet its customers' needs.
In this article, we examine the impact of this new omnichannel scenario on retail and analyze the tactics that these businesses use to organize their logistics operations in an integrated and efficient way.
What are omnichannel strategies?
An omnichannel strategy aims to sync all the company's sales channels to provide customers with a consistent shopping experience regardless of the communication channel chosen.
To ensure omnichannel purchasing solutions, the firms adapt their processes to centralize management of the following areas:
1. Product information: the main product characteristics need to be equally represented in all sales channels.
2. Inventory management: the stock of all central and regional warehouses and brick-and-mortar stores must be synchronized.
3. Forecast of purchases from suppliers: omnichannel strategies alter relationships not only with customers, but between all stakeholders in the supply chain. The checkout process must be unique for all channels.
4. Order preparation: picking and returns management (reverse logistics) must be standardized.
Impact of omnichannel strategies on the retail industry
The key to success in the retail sector consists of optimizing the customer experience. This involves approaching the business strategy from an omnichannel perspective. According to a report by Aberdeen Group, companies that implement omnichannel strategies grow three times as quickly as those that don't.
When it comes to the supply chain, omnichannel retail has created new challenges for the commerce and distribution sectors. Logistics forms part of the value offer of online sales, and it's one of the factors upon which consumers place the most importance. Most major retailers are working to make 24-hour deliveries a reality. All the same, according to a survey by CommerceHub, despite the fact that speedy shipping is fundamental, delivery certainty is even more critical. Brands need to meet expectations. If consumers experience a delay, over half of them would think twice about purchasing from that retailer in the future.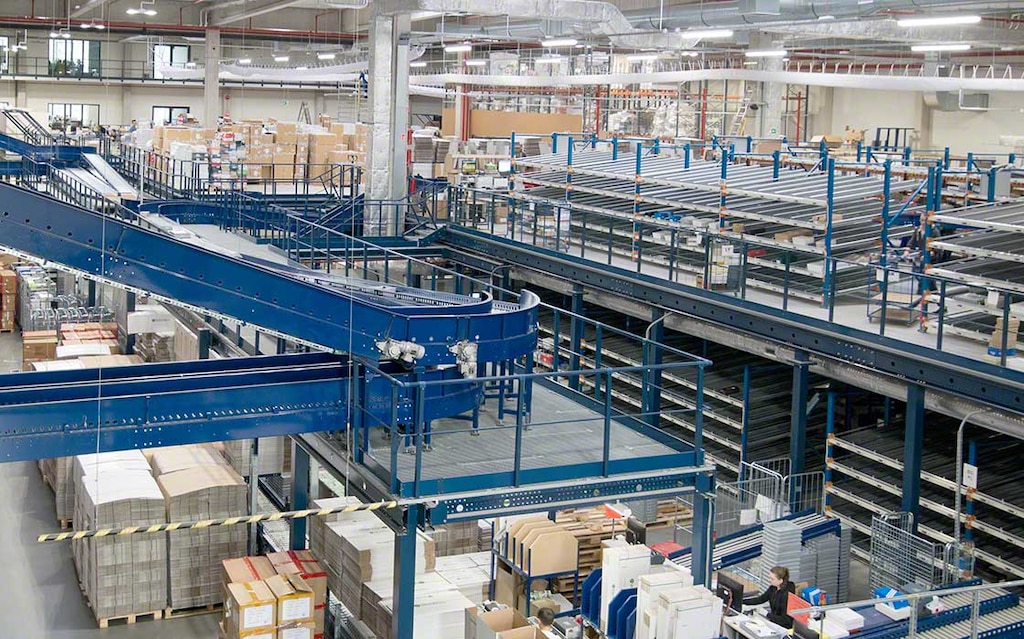 BOPIS, BORIS, and other logistics flows generated by online shopping
The increase in the type and number of logistics flows stemming from e-commerce has made it more difficult to plan operations. This has given rise to omnichannel order management, also known as omnichannel order fulfillment.
When preparing omnichannel orders, the company's stock is managed in an integrated manner. Upon receiving a purchase order, logistics software assesses the channels (warehouses and stores) and geographic locations available in order to assign the preparation of the order. From the customer's point of view, omnichannel order management makes it possible for them to buy, pick up, and return their orders as they choose to do so.
The numerous flexible options for deliveries and returns have created new logistics flows that are worth noting:
- Order online, deliver to customer
This is the most common process in e-commerce logistics. The carrier goes to the customer's home or chosen location to deliver the order or pick up the returned item(s). The cost for the business is greater due to the highly personalized management of the last mile.
- BOPIS (buy online, pick up in store)
BOPIS is one of the most established formulas of the omnichannel strategy. According to a survey by Commercehub, 93% of customers prefer to pick up their packages from physical stores if it means they will receive them sooner or pay less in shipping costs. Delivery uncertainty also plays a key role. At a brick-and-mortar shop, there's always someone available to receive the parcel.
- Order online, deliver from store
With this omnichannel retail approach, the stores themselves become low-complexity warehouses with the capacity to deliver orders from the web. This leverages the proximity of physical points of sale to bring down logistics costs, especially in picking/packing and shipping processes.
- BORIS (buy online, return in store)
Managing reverse logistics for online purchases from a physical establishment not only reduces returns management costs, but also creates new sales opportunities for retailers.
Omnichannel technologies and solutions: a WMS for retail
WMSs have remarkably improved the warehouse management of leading retailers. This is primarily because they deal with a huge amount and variety of SKUs and small orders, as well as an extremely high volume of inflows and outflows. Warehouse management systems have boosted order prep capacity and eliminated the numerous errors arising from manual management.
Nevertheless, omnichannel strategies require all the links in the supply chain to be interconnected to maximize operations. This compels companies to take into account e-commerce functionalities when choosing a management system for their installation.
In the case of our system, Easy WMS by Interlake Mecalux, we've developed modules that fulfill this task, allowing the omnichannel landscape to extend to the main warehouse working areas. Some of these capabilities include:
- Planning: centralized stock control
The State of Retail Supply Chain Report highlights that the chief obstacle these companies face is the integration of systems enabling them to have a general overview of the supply chain from beginning to end. A WMS such as our Easy WMS provides you with greater visibility of operations. For instance, the Supply Chain Analytics Software module for Easy WMS facilitates access to data and KPIs.
On the other hand, an omnichannel WMS lets you manage inventory replenishment throughout the logistics network (installations and establishments) in a unified way. Thanks to the Store Fulfillment module, for example, it's possible to handle returns in-store and transfer stock between physical shops.
- Picking: special warehouse operations
The WMS for e-commerce module is geared towards companies dedicated to e-business, adding to Easy WMS functionalities such as order customization (kit assembly or gift wrapping) and sequenced order prep (single-unit, multi-unit). This strategy aims to streamline the time spent on picking and limit the number of movements necessary to complete a package.
- Dispatch: syncing the warehouse with the transportation agencies
Many retailers work with different shipping companies to outsource order delivery. To gain in speed and meet delivery times, both firms need to coordinate their logistics providers to a T.
Easy WMS provides advantages in this vein; it facilitates load organization and standardizes packaging, labeling, and the assignment of tracking numbers via the Multi Carrier Shipping Software module.
Omnichannel strategies: the future of retail
The future of retail lies with the omnichannel model, and logistics software is one of the main tools for streamlining processes and adding consumer-focused options. To learn more about Interlake Mecalux's software for warehouses, we encourage you to get in touch. One of our specialists will show you the benefits that these solutions bring to omnichannel logistics management.