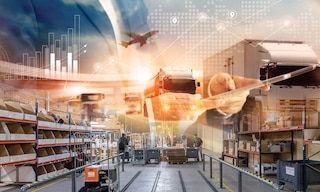 Omnichannel fulfillment: how does it work?
September 28, 2022
Omnichannel fulfillment is characterized by a complex logistics environment in which the warehouse is tasked with preparing orders from multiple channels simultaneously and in an integrated way.
Omnichannel fulfillment responds to new market trends: companies must offer an integrated, cohesive shopping experience that's adapted to the communication channels used by the customer.
What is omnichannel fulfillment?
In recent years, order fulfillment has evolved in line with the emergence of new market trends like e-commerce. And this has resulted in SKU proliferation in the warehouse, boxes as the standard unit load, and small but multi-unit orders.
Omnichannel fulfillment is a strategy consisting of collecting and preparing the products ordered by customers through the business's multiple communication channels. This process should be performed in an integrated way and includes phases such as picking, consolidation, and packing, among others.
Omnichannel order fulfillment is a stock management and control strategy that doesn't separate inventory by channel. Instead, customer orders are prepared regardless of the distribution channel. For instance, when a customer buys a product via a marketplace, the closest distribution center is instructed to process the order. Once delivered, nevertheless, the customer can return the product through a different sales channel. This could be a physical store, in which case the item would be sent back to the warehouse or to another distribution point.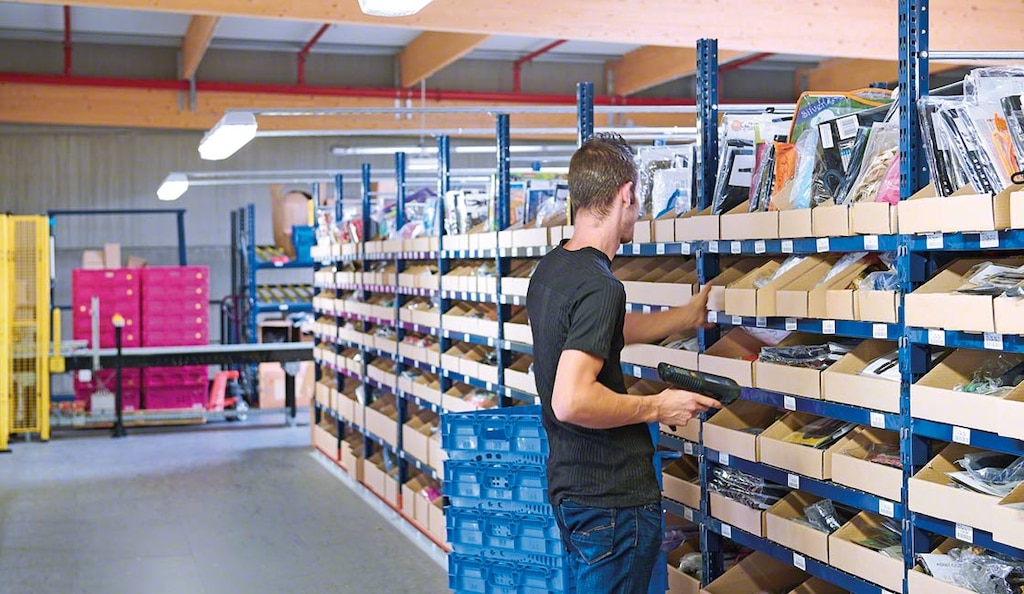 Omnichannel has a direct impact on a company's logistics planning and configuration. As Professor Joakim Kembro says in his publication Which future path to pick? A contingency approach to omnichannel warehouse configuration, "In the transformation toward omnichannel retailing, the distribution system, particularly the warehouse, is highlighted as a critical component for meeting the demands of customers."
In omnichannel, as opposed to multichannel, the various communication channels are integrated to provide customers with a unique shopping experience. On a logistics level, the warehouse inventory must also be integrated. This means that all products have to be available to fill the incoming order, irrespective of the channel in which the customer placed the order.
Benefits (and drawbacks) to omnichannel fulfillment
An efficient omnichannel strategy enhances the end customer's shopping experience. Consequently, it improves companies' competitiveness. Omnichannel fulfillment brings multiple advantages:
Integrated order management: syncing the different sales channels makes for integrated, efficient, and error-free order management, no matter the communication channel employed by the customer.
Strengthened brand image: responding to omnichannel fulfillment challenges effectively can increase customer satisfaction, expand market volume, and improve brand image.
Efficient organization of operations:: the huge number of orders in omnichannel logistics promotes the use of management programs. These ensure integrated process management, eliminate duplications, and avoid unnecessary movements in stages like order picking.
However, applying an omnichannel fulfillment strategy also poses a challenge for businesses. That is, they have to adapt their logistics operations to complexities such as picking in the face of SKU proliferation. Against this backdrop, it's standard practice to replace manual processes with programs and systems that automate operations and reduce the risk of error in omnichannel logistics.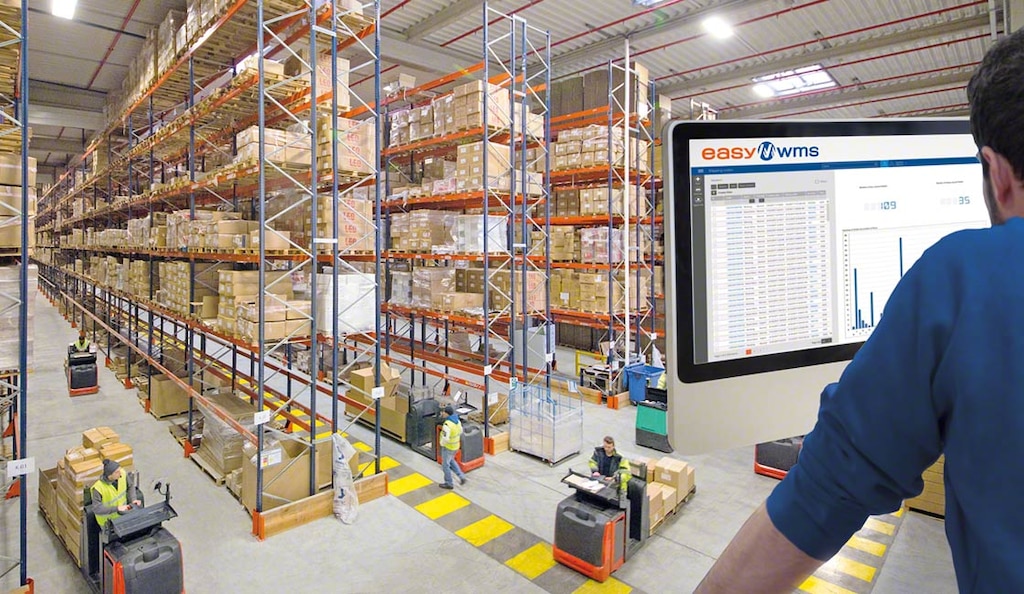 Logistics flows in omnichannel fulfillment
One of the main difficulties of omnichannel fulfillment is the emergence of new customer relationship management models that break away from the one-way physical point-of-sale-to-customer purchase. The advent of e-commerce and standards like same-day delivery and free product returns further complicate order picking.
These are the main omnichannel logistics flows that impact picking:
BOPIS (buy online, pick up in store). The customer places an order at an online point of sale (POS) but picks it up at the closest physical store containing the stock to fill that order.
BOSS (buy online, ship-to-store). The customer purchases the product at an online POS but picks it up in a store that doesn't have it in stock. Thus, the warehouse dispatches the order for delivery to the physical POS closest to the customer.
BODFS (buy online, deliver from store). The user buys the good at an online POS, but the order is prepared and dispatched from a physical store (instead of the warehouse).
In addition to these flows, omnichannel logistics involves order fulfillment between a company's different physical POSs and to alternative delivery points, e.g., smart lockers.
Strategies for effective omnichannel fulfillment
Omnichannel calls for maximum efficiency and coordination between all logistics operations taking place in the warehouse, and order processing is no exception. Same-day delivery has made logistics operations more complex. And this has led a growing number of companies to modernize their picking processes and incorporate brick-and-mortar stores as an active part of order fulfillment.
According to the McKinsey report Retail's need for speed: Unlocking value in omnichannel delivery, "Most fulfillment operations need time to pick and pack deliveries — by itself, that process takes an average of four to eight hours, though best-in-class omnichannel operations can fulfill orders within two hours of customer purchase. [...] To combat these challenges at least partially, most omnichannel retailers already use their stores for fulfillment or pickup. There are clear benefits to using stores, for example, enabling greater overall inventory productivity, quickening speed to customer, and avoiding markdowns."
The main difficulty with omnichannel fulfillment is inventory management. The Deloitte report A road map for omnichannel fulfillment offers a solution: "Retailers can embrace technology that provides inventory visibility."
Digitization is key for integrating all order fulfillment processes. It also lets businesses create a unique purchasing experience for customers — regardless of the communication channel used. A warehouse management system (WMS) is an ideal tool for consolidating and optimizing omnichannel fulfillment. It gives logistics managers real-time stock visibility, whether it's stored in the distribution center, the logistics facility, or a physical POS.
Easy WMS: your ally for omnichannel fulfillment
Easy WMS warehouse management software from Interlake Mecalux is an advanced program that coordinates all operations taking place in a facility. This digital program optimizes stages such as order picking, syncing warehouse pickers' tasks, RF scanners, and automated systems.
Implementing software like Easy WMS is essential in an omnichannel facility. Among many other functions, it provides logistics managers with accurate information on the status and availability of stock in their company's various centers and physical POSs.
Want to boost your omnichannel logistics throughput and optimize your picking processes? Be sure to contact us. One of our expert consultants will advise you on the best solution for your organization.