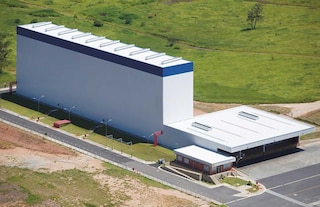 Logistics real estate and the scarcity of urban industrial land
December 24, 2020
Logistics real estate has taken up the gauntlet thrown by the rise of e-commerce and omnichannel retail. The shortage of available industrial land and last-mile delivery call for urban distribution centers that guarantee same-day deliveries.
For these reasons, the industrial real estate market is living in the golden age: a study by consulting firm Deloitte shows that the demand for warehouses will grow by around 850 million square feet by 2023.
In this article, we'll examine the concept of logistics real estate, explaining how the sector has responded to the challenges of e-commerce and, in general, to the technology needs of Logistics 4.0.
What's logistics real estate? Industry trends
Logistics real estate refers to the segment of the real estate sector dedicated to the rental and sale of warehouses, industrial facilities, and industrial land.
The e-commerce boom has directly impacted the industrial real estate market. Super-fast deliveries and last-mile management have made it necessary to bring warehouses closer to cities to achieve quick and efficient logistics service.
Warehouse location is becoming one of the most important factors for a business's logistics system. In this regard, real estate firm Colliers International states that year-to-date US industrial real estate transactions totaled $44.5 billion — a 17.2% increase from 2019. And at midyear, the industrial asset class is the only property type to have posted positive year-over-year growth, according to Real Capital Analytics.
In addition, some of the trends set to shape logistics real estate in the coming years are already on the horizon: taller storage installations, XXL warehouses (measuring over 500,000 square feet and usually located far from cities), and smaller facilities established close to large urban areas (the extreme case being micro-fulfillment centers).
Urban logistics: symbiosis between companies
Access to communication nodes is vital for distribution. Therefore, logistics centers have traditionally served as an urban logistics real estate solution. These are specific areas in cities where companies in the logistics sector coexist. The main advantage of setting up an industrial warehouse in these spaces is that businesses can share transportation and storage resources, with the aim of cutting costs and accessing better infrastructures.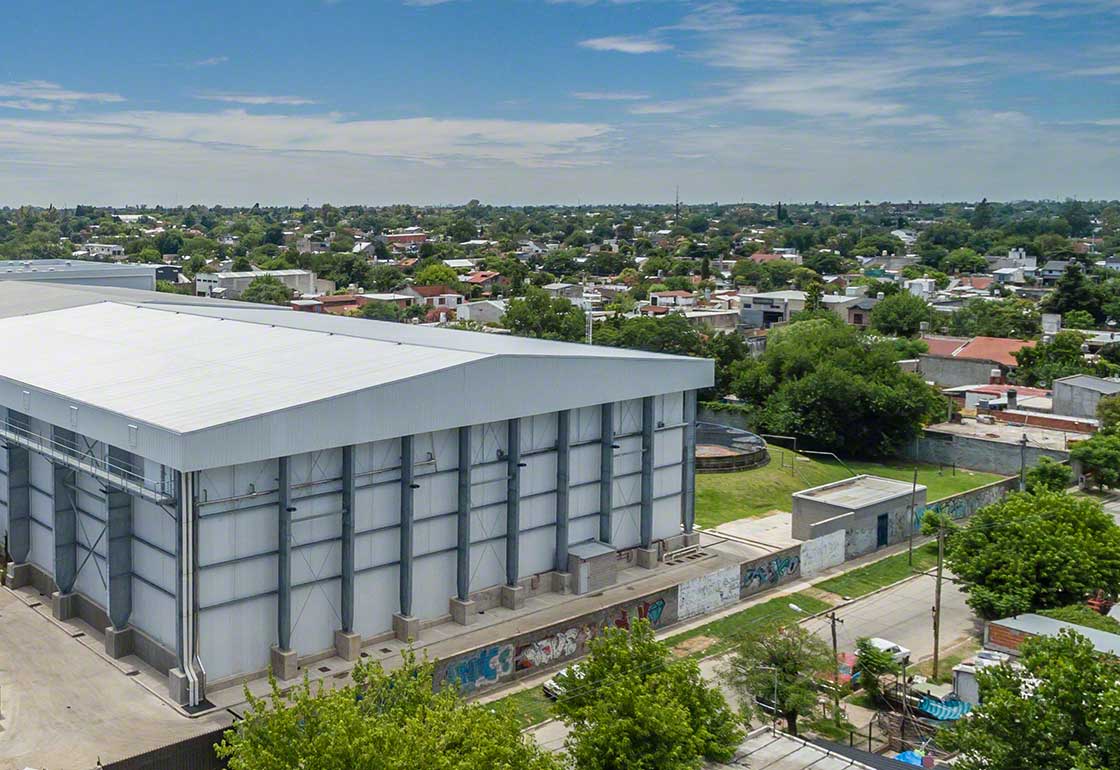 Nevertheless, in the face of increasing land scarcity, innovative solutions such as multistory warehouses have sprung up. They're the evolution of common logistics platforms, with the addition of several floors to better leverage the space. In this way, various customers operate in a single installation, and each one is assigned to particular loading docks according to level.
On the other hand, industrial real estate pressure is seeping more and more into cities, with the purpose of reducing delivery times. The latest trend in this respect consists of micro-fulfillment centers. These are warehouses involving little complexity and normally located within urban areas to ensure efficient last-mile management.
Logistics real estate: land shortage solutions
In view of the drop in supply of industrial land, the sector currently finds itself up against a price increase that's pushing companies to take measures to optimize the space they already have. These are some of the main solutions that could be adopted to obtain greater storage capacity:
High-density storage: as opposed to direct-access storage systems, drive-in drive-thru racks make the most of the storage space, reducing the number of aisles. This is especially advantageous in warehouses that have many pallets with few SKUs and, above all, low product turnover.
Vertical solutions: because of the inability to acquire more land (or the desire to avoid taking on excessive costs), businesses tend to expand their installations vertically to increase storage space. In these situations, automated warehouses are recommended, as they respond efficiently to work cycles with racks over 131 ft high.
Warehouse management systems: WMSs ensure that storage locations are maximized, as each product is assigned a slot in the installation according to certain characteristics such as turnover, expiration date, and picking route. This feature takes advantage of the warehouse's storage capacity, making smarter use of the available spaces on the racks.
A new warehouse model
New consumer trends have caused industrial land to be more valuable than ever. Up against the increase in prices per square foot, many companies have chosen solutions that optimize storage space.
Indeed, technology has become the best ally for meeting the challenges posed by logistics real estate. The implementation of warehouse management systems that coordinate inventory between a business's multiple installations has been followed by warehouse automation.
Not surprisingly, solutions such as micro-fulfillment centers — warehouses specializing in the preparation and dispatch of orders in record time — have become established as a tool for ensuring agile logistics service that responds effectively to the current scenario.