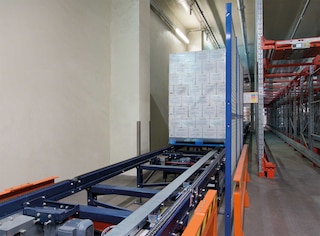 Intralogistics: what is it? Process optimization trends in internal logistics
June 12, 2020
Internal logistics is, by definition, the part of logistics concerned with organizing the set of material and information flows that take place within a company's four walls. Some examples are goods movements in a warehouse, stock control, etc.
On this basis, the following areas of intralogistics can be highlighted:
Internal transportation of material flows: this includes movements within the storage installations as well as between the business's different production plants and warehouses, in the case of a single manufacturer.
Stock and information flow management: the firm needs to capture physical goods movements in an IT system that controls stock fluctuations, locates SKUs, and manages replenishment. This work is usually carried out via various software programs charged with extremely specialized stock management tasks to closely monitor goods flows, procurement, and customer billing.
Warehouse management: this encompasses all operations that take place inside the storage installations, such as order prep, product location management, and goods receipt and dispatch, among other processes.
On the flip side is external logistics, which involves the transportation of products to their final destination.
What are the main intralogistics trends for optimizing operations? Let's explore them below.
Trends for enhancing internal logistics or Intralogistics 4.0
Increased flows and interconnectivity have given rise to the concept of Logistics 4.0, which developed in parallel to the rise of Industry 4.0. The digitalization boom and its relationship with increasingly smart machines have had a considerable impact on the organization of internal logistics in companies, as they seek to minimize their logistics costs now more than ever.
The following are the major trends shaping intralogistics processes:
1. Strategic internal logistics planning in a 4.0 environment
Internal logistics planning has turned into a precise discipline in which it's necessary to align production operations with storage tasks. This entails integrating the work of the various departments involved in internal logistics: procurement, marketing, storage, production, etc.
To handle all this data, the information flow is divided into differentiated software programs that work together, adding layers of specialization. For example, our WMS for Manufacturing module contains beneficial functionalities for handling raw materials and semi-finished goods, in addition to finished products that are controlled via the WMS (and in conjunction with the ERP). These types of special features better integrate all the company's intralogistics processes.
However, there remains the need to adapt the layout and storage systems to maximize their storage capacity. Declining margins and increased competition have boosted the popularity of approaches such as Lean logistics for the organization of internal logistics processes.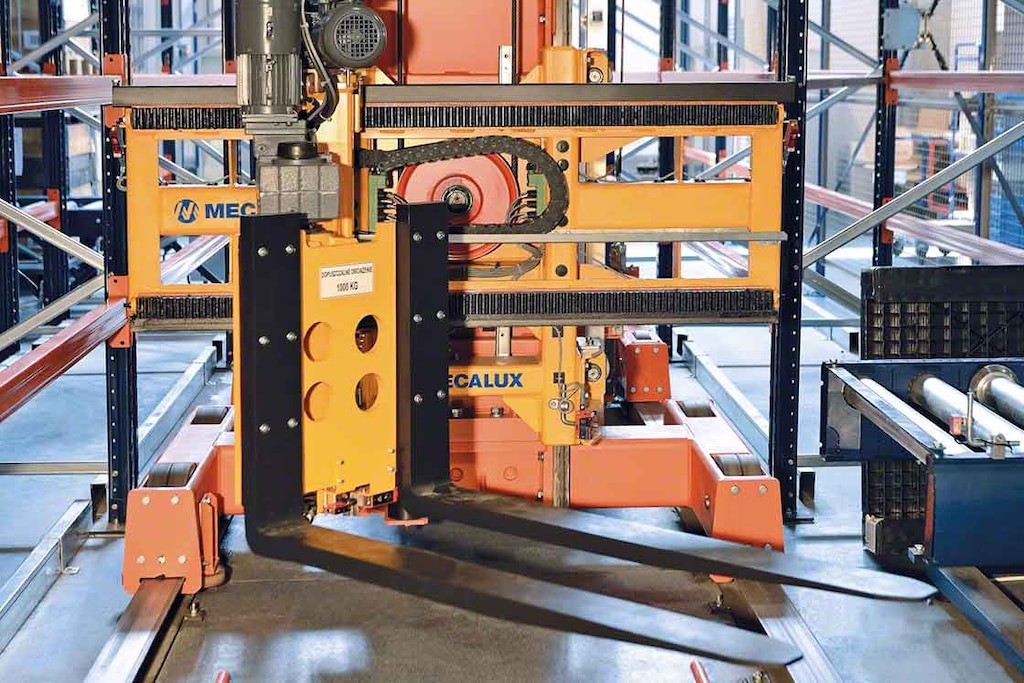 2. Automation of internal goods handling and transportation
Goods movements account for a large percentage of intralogistics costs. Ways of executing these material flows have seen dramatic advances and transformations in recent years, with the mass implementation of automatic equipment such as stacker cranes and conveyors.
Warehouse automation yields excellent results in installations with a high volume of operations that are repeated over time, since this ensures that the investment in these systems will be long-lasting. Warehouses for pallets and heavy loads, thus, are the ones that have led the changeover to automation.
In the case of manufacturing companies, warehouses adjacent to production plants usually meet this condition, as the goods flow is marked by high-volume manufacturing, which, in turn, is controlled via the company. These installations have to be able to absorb all that production, adjusting the way in which they operate to ensure continuous goods flows. Automated systems have proven to be an effective means of managing these intralogistics processes.
Nevertheless, the explosion in online businesses has meant, in many cases, that these firms have to adapt to e-commerce logistics. To do so, they also have to resort to implementing automated systems to expedite the processing of packages and boxes of reduced size and weight.
3. Use of cobots in picking and packing
Although it might not seem so, in automated warehouses, machines and operators work hand in hand, dividing tasks: those that are heavy and more repetitive fall to the former, while more specialized jobs are entrusted to the latter. Operators are at the epicenter of internal logistics: they're the ones who make it possible for the warehouse to continue operating at full capacity.
Therefore, intralogistics advances also take into account the safety and ergonomics of the workers who carry out these tasks. For example, cobots or collaborative robots, such as mechanical arms and packaging machines, lessen some of the physical effort involved in picking and packing operations to keep fatigue to a minimum. In the same way, the staff workload is controlled and evenly divided through Labor Management Systems together with the WMS, preventing employee overload and productivity problems related to poor work organization.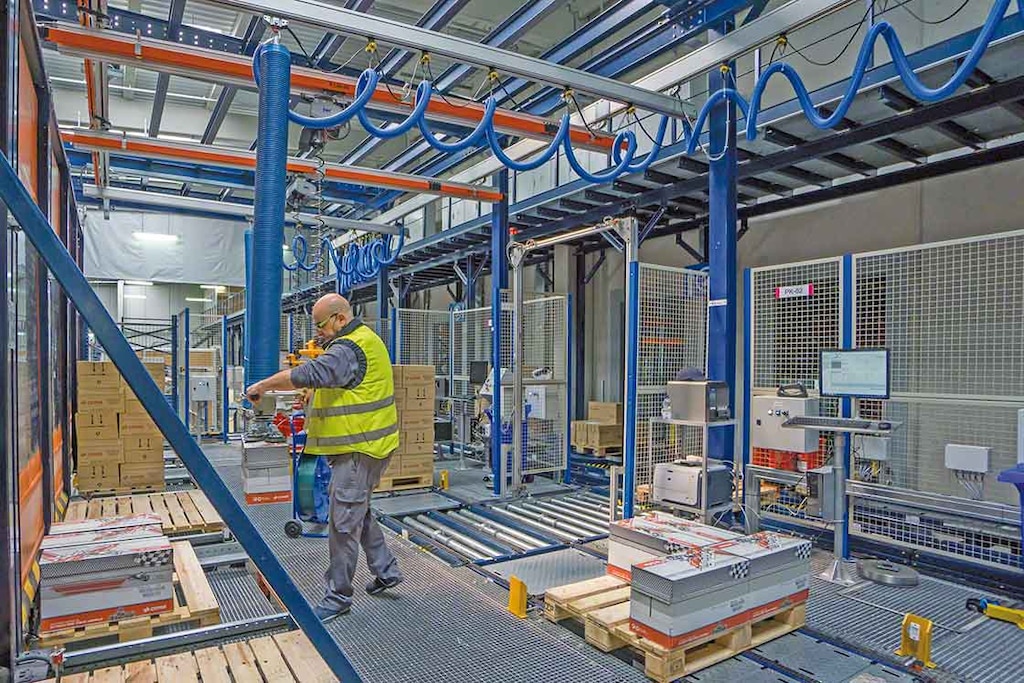 4. Warehouse control through WMSs and IoT technology
Connectivity between systems has accelerated intralogistics flows, thanks to the implementation of warehouse management software. This controls and registers every movement the goods make between the company's installations, ensuring their traceability. In this way, the WMS organizes goods receipt, picking and order prep, and product dispatch tasks.
The presence of interconnected devices in the warehouse (Internet of things technology) is indispensable for transferring information from the real to the digital environment. These systems can consist of tablets (Pallet Shuttle), headsets (voice picking), radiofrequency terminals, and illuminated pushbuttons (pick-to-light), among others.
These interconnected systems are responsible for channeling commands from the WMS to the operators and automated systems (here, the control software and warehouse management software communicate directly) and vice versa. They are generally designed to assist operators in carrying out picking, an area that shoulders the majority of operations in any installation.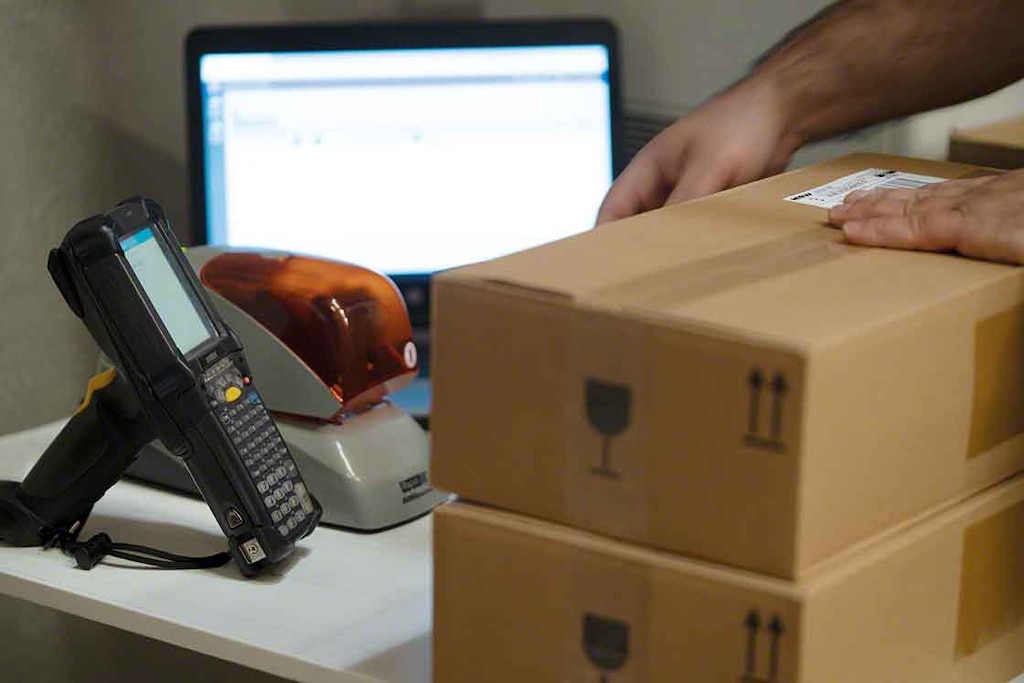 We'll help you optimize your internal logistics
The supply chain is constantly conditioned by internal factors and other matters that are beyond the company's control. Despite advances that are improving organizations' responsiveness to supply chain variability (for example, big data applications in logistics), internal logistics remains one of the fields with the greatest potential for optimization. In the end, companies have much more leeway over their own processes in the face of external market conditions, which is reflected in the trends set out above.
At Interlake Mecalux, we know all about this issue. Throughout our history, we've gained valuable experience in optimizing intralogistic processes. We analyze your situation and the objectives you want to achieve, in order to approach the solution from various perspectives.
If you want to improve your business's internal logistics with a trusted partner, you can count on us. One of our experts will examine your warehouse and pay you a visit, if necessary, to design the project that best suits your needs. Meanwhile, we invite you to consult our Case Studies section to check out some of the projects we've carried out.