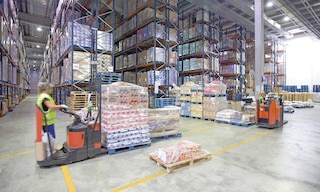 Warehouse consolidation: what's its role in logistics?
March 15, 2022
Warehouse consolidation is a practice that streamlines orders from companies with large order numbers or with multiple logistics or distribution centers.
The central task of a consolidation warehouse is to combine loads. That is, these logistics facilities group multiple individual orders into a single shipment to reduce the number of dispatches and eliminate cost overruns in transportation.
Consolidation warehouse definition
A consolidation warehouse is a logistics facility that receives individual orders from other centers, suppliers, or even multiple customers — as in the case of third-party logistics (3PL) providers — and groups them into larger orders to facilitate their transportation.
The consolidation process carried out in these logistics centers consists of organizing and sorting orders before shipping them. This operation can be simple when orders comprise full pallets, consolidating 33 pallets on a single truck. Alternatively, when boxes are the unit load and order volumes are high, the process can be more complex.
One of the main objectives of load consolidation is to lower the transportation costs for each order. Combining the orders of multiple customers in a single shipment makes it possible to divide the delivery costs and dispatch full truckloads. Reducing transportation costs is especially opportune in organizations with ecommerce sales channels, where users are accustomed to free or low-cost shipping.
The rise of ecommerce and B2C channels has led to the spread of consolidation warehouses, which are very common in B2B sectors. For example, more and more 3PL providers have consolidation warehouses near their distribution centers to efficiently group their customers' orders by dispatch process or shipping route.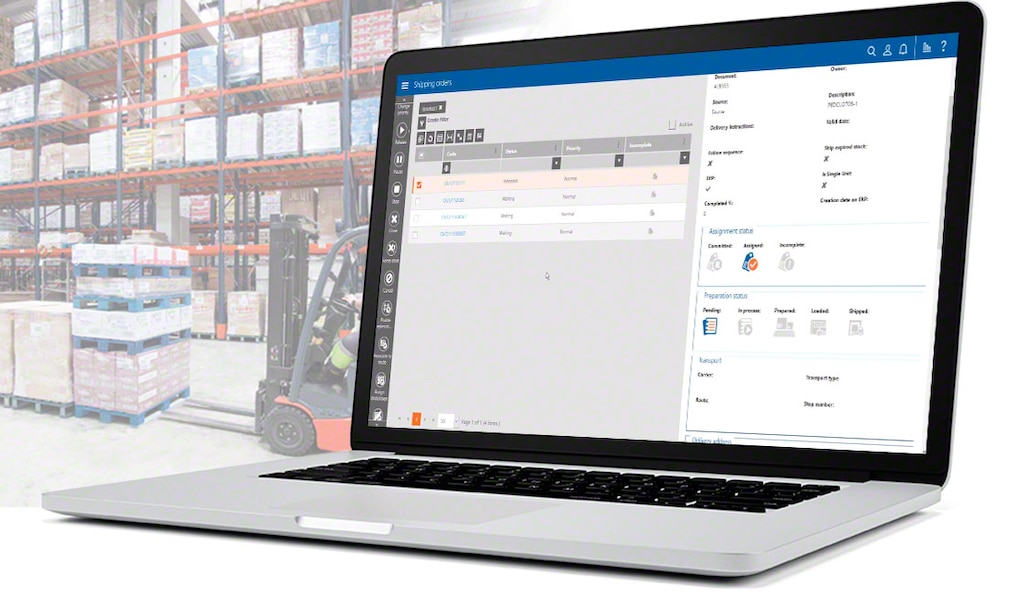 Consolidation process stages
Warehouse consolidation tasks are carried out in specific areas of the facility and can be broken down into the following phases:
Product receipt and sorting. At the warehouse docking areas, products and raw materials are received from different suppliers or customers, documentation is checked, and items are sorted in a temporary storage zone.
Stock storage. Once the goods are entered in the warehouse management software, the operators store the products according to the criteria and rules established in advance by the logistics manager.
Product handling. To facilitate its distribution, the stock has to go through the weighing and packing processes, among others.
Order grouping. The goods are combined in a single batch so that they can be dispatched as a grouped shipment. This phase also includes the preparation of the pertinent documentation detailing, e.g., the orders and unit loads that make up the consolidated load.
Goods dispatch. Once the shipment is consolidated, the stock is loaded onto the truck — mechanically or automatically — to be delivered to the next recipient in the supply chain or to the end customer.
The different phases of the consolidation process can vary depending on the type of warehouse, the characteristics of the products, and the number of orders comprising the consolidated load.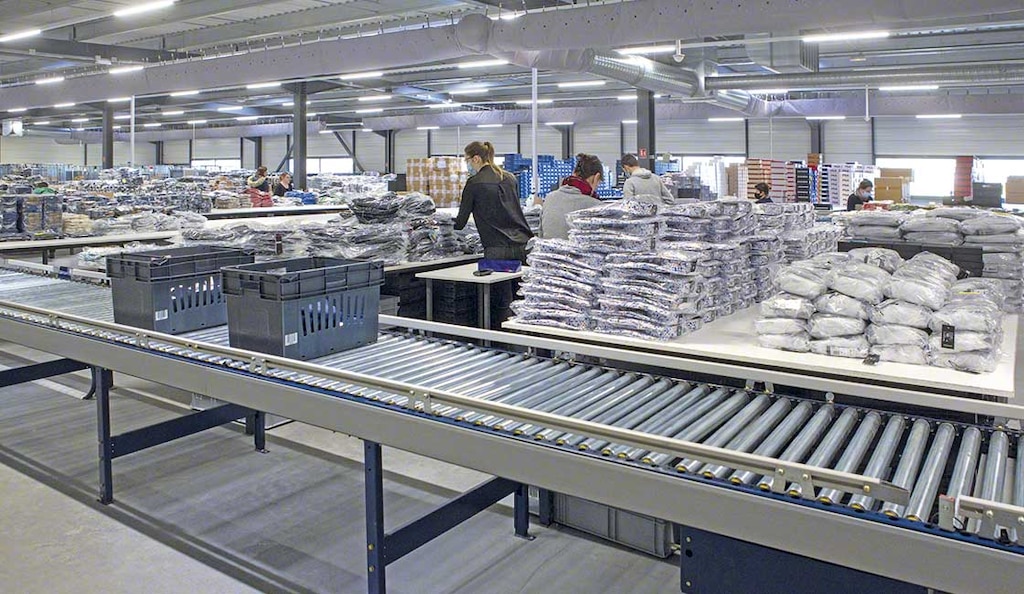 Pros (and cons) of warehouse consolidation
Consolidation warehousing can be one of several ways to streamline the supply chain. These are some of the advantages of warehouse consolidation best practices:
Transportation cost reduction. Warehouse consolidation lowers the cost of moving goods because it allows companies to group loads and combine shipping costs.
Efficient logistics service. Order grouping helps to increase the frequency of dispatches and transportation of goods as well as the number of shipping routes. Consolidation also fosters an improvement in the quality of end customer service.
Storage space optimization. Load consolidation facilitates a larger number of shipments. Consequently, less stock is stored, maximizing the facility's surface area.
On the other hand, one of the main drawbacks of warehouse consolidation is that it calls for perfect synchronization between suppliers and transportation agencies — a rather complex task due to the high number of orders managed by multiple customers.
To avoid errors in load consolidation, companies employing this practice must also dedicate more time to logistics planning to ensure effective coordination between the many operations taking place in these facilities.
How to automate a consolidation warehouse
The expansion of ecommerce has made order consolidation more complex, driving many companies to employ industrial process automation in their consolidation warehouses.
The first step towards automating these logistics facilities is to implement warehouse management software to sync operations and maintain tight control over goods. Typically, consolidation warehouses have a large number of SKUs and recipients. A warehouse management system such as Easy WMS from Interlake Mecalux monitors stock in the facility in real time, telling operators what to do step by step as per the requirements of each order.
The next step is to analyze which processes can be automated. In consolidation warehouses with continuous flows of goods or a high density of orders, several or all operations are often automated to minimize costs, speed up processes, and increase efficiency in the facility.
A consolidation warehouse example featuring partial automation can be seen in the logistics center of 3PL Luis Simões in Spain. The core of the facility consists of an automated storage and retrieval system (AS/RS) with the automated Pallet Shuttle system with transfer cars from the Mecalux Group. The AS/RS plays an essential part in consolidating and shipping products: it houses all orders picked in the logistics center and dispatches them at the right time in an orderly way and in line with the preset sequencing.
Another way to automate a consolidation area is to replace mechanical handling equipment with solutions such as roller conveyors for boxes. These ensure that the consolidation stations are continuously supplied with stock. An example of automation of storage and order consolidation areas can be seen in the logistics solution designed by the Mecalux Group for French company Spartoo. In this ecommerce center, a conveyor system runs through the two warehouses that make up the facility, connecting the four mezzanine floors and automating the supply of orders to the goods consolidation, sorting, and dispatch zones.
Warehouse consolidation: a solution for expediting order shipments
Warehouse consolidation can be a solution for making the supply chain more efficient and eliminating cost overruns in the management of product shipments. Logistics facilities that adopt this practice are tasked with grouping several orders together into larger shipments to bring down dispatch costs. Load consolidation is vital in companies with ecommerce sales channels that manage shipping routes with numerous orders for many different recipients.
Looking to incorporate warehouse consolidation in your supply chain or optimize this logistics operation in your facility? Don't hesitate to contact us. One of our expert consultants will get in touch and offer you the best solution for your company.