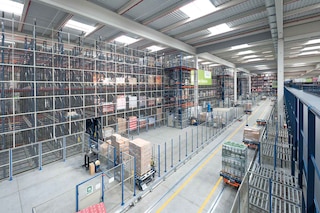 Logistics providers: functions and challenges
September 2, 2020
Driven by the hustle and bustle of e-commerce and the growing complexity of supply chain processes, the volume of business moved by logistics operators is increasing year after year. And this is due to the fact that companies more and more rely on these operators to manage their logistics.
In this article, we'll start by explaining just what logistics providers and their functions are, as well as the advantages (and disadvantages) they can have for customers. Then, we'll go over the trends transforming this sector and delve into some of the most cutting-edge solutions.
What's a logistics provider?
Let's begin with a definition. Logistics providers are businesses that sit somewhere between product suppliers (bidding companies) and their end customers, who buy the goods the operators move and/or store.
Their infrastructure will vary depending on the type of service offered. An operator working at the national level isn't the same as one who manages international supply chains. Ways of working will also change according to the agent's size, measured by the number of distribution centers it controls.
Logistics provider functions
Logistics operators perform several roles along the supply chain, namely:
Warehouse management: they deal with the handling of goods within the installation.
Picking: they take care of all the picking and order prep phases, including wrapping and packaging.
Storage space: they rent out locations in the warehouse, offering them according to various modalities (per cubic foot, unit, pound of inventory, percentage of the declared value of the goods, etc.).
Transportation and distribution of products: they manage transportation fleets spanning the entire distribution network, from the installation to last mile delivery. They can also be specialized in only one area of transportation operations.
Inventory management: they perform exhaustive control of the stock levels of the firms that contract them.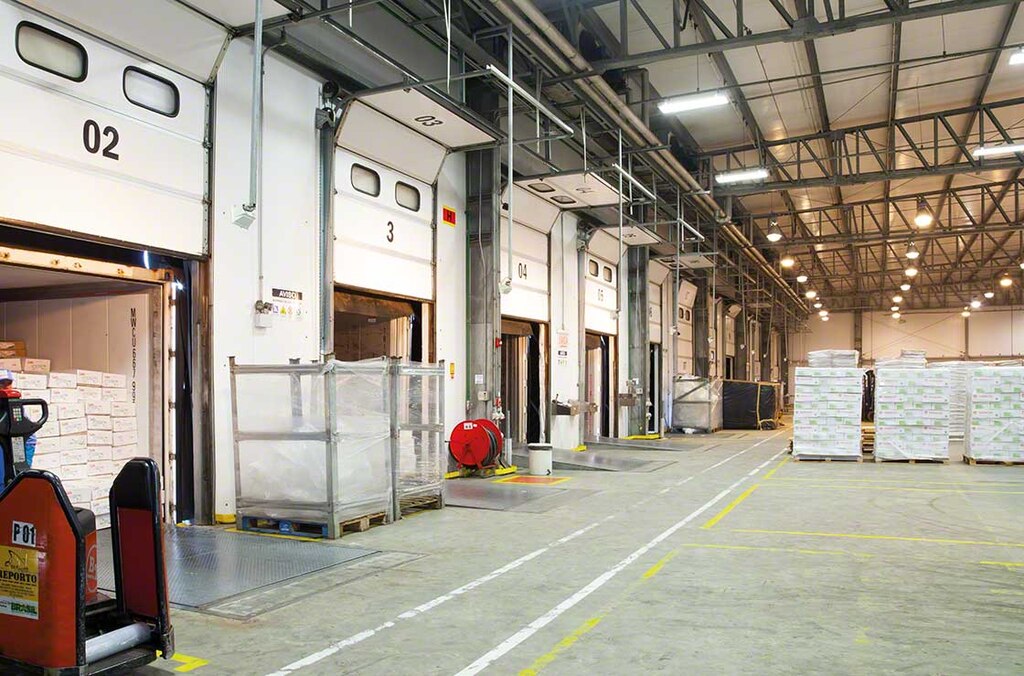 Types of logistics providers: from 1PLs to 5PLs
Depending on the area of the supply chain in which they specialize, you'll find various kinds of logistics operators. These agents are classified into five categories ranging from first- to fifth-party logistics providers, which we'll summarize below:
1PLs (first-party logistics providers): these are the transportation agencies that distribute the products of the companies that hire them. It's the first level of subcontracting: the agency maintains and manages the fleets and drivers. In this scenario, the company has its own warehouses and handling equipment.
2PLs (second-party logistics providers): in addition to transportation, they take care of the storage of products. These firms provide standard storage and transportation services, while the contracting company organizes the fleet and manages the material flows. These logistics agents usually operate nationally.
3PLs (third-party logistics providers): these types of operators are charged with integrating the full service. That is, they provide the physical infrastructure but are also responsible for managing and organizing storage and transportation operations. 3PL providers offer service adapted to the needs of the companies that contract them. Hence, they generally enter into long-term agreements.
4PLs (fourth-party logistics providers): these operators function as agents of supply chain optimization. Normally, 3PLs manage the resources, and 4PLs act as consultants. As a result, they have a very close relationship.
5PLs (fifth-party logistics providers): these firms integrate the services of 3PLs while also relying on the management and technology expertise of 4PLs. They take on the overall management of the supply chain and are usually highly specialized in the optimization of complex operations such as e-commerce flows.
Logistics providers: pros (and the odd con)
When making the decision to subcontract your company's logistics management, you have to weigh the benefits of logistics operators against any potential drawbacks:
Advantages for the contractor
Standardization of logistics costs, thanks to boosted efficiency and flexibility.
Reduction in inventory volume and improved accuracy and logistics traceability.
Greater ability to adapt in the face of rapidly changing demand.
Enhanced logistics service quality by putting these operations in the hands of specialists.
Disadvantages of subcontracting logistics services
Loss of control over logistics processes, a crucial area for the proper functioning of the business.
Risk of development of highly dependent relationships between the logistics provider and the company.
This decision will have a major impact on business management. Therefore, it's necessary to analyze in depth the pros and cons of each logistics provider's service, in addition to establishing a rigorous selection process.
Logistics trends
The following are several current trends transforming the way in which logistics providers work:
Trend: the agile concept as a strategic value for the supply chain
Both contracting companies and logistics operators share the goal of bringing down logistics costs arising from supply chain management. However, cost pressure can't limit the firm's responsiveness to market changes. This is highly relevant when trying to maintain warehouse inventory at a minimum while, at the same time, coping with increasingly tighter delivery times.
Solution: greater cooperation between provider and contracting company
This can be done in two ways:
Systems and data integration between the customer and operator. According to information in the 2019 Third-Party Logistics Study, 30% of customers end up canceling their contracts with logistics providers when data sharing issues arise.
Need for multifunctional and flexible installations that adapt to customer requirements. Thus, operators usually combine traditional pallet racks with picking shelves and high-density systems. The idea is to maximize available storage capacity without affecting accessibility.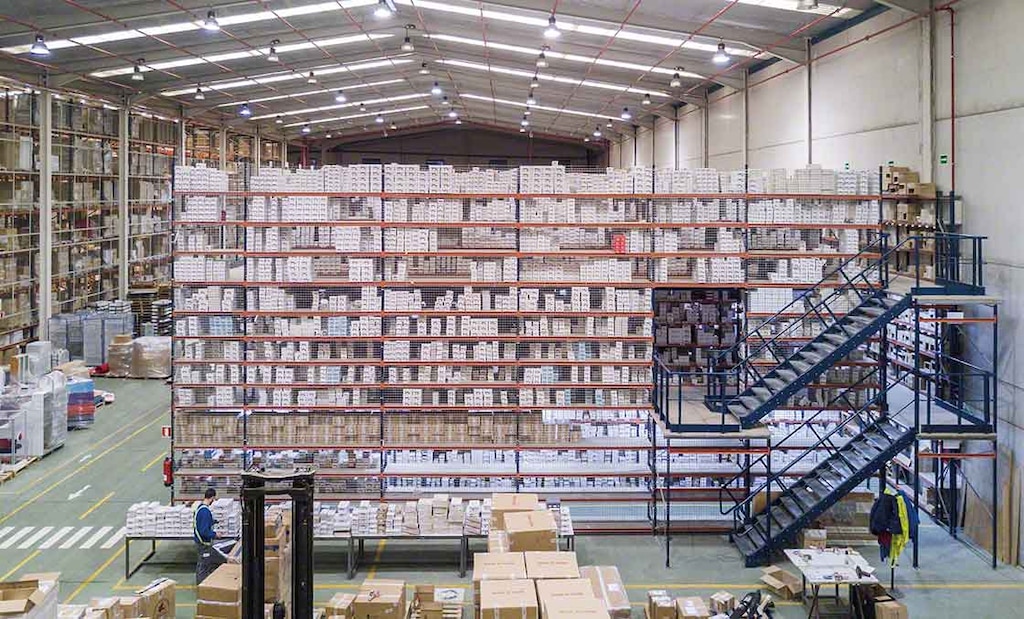 Trend: the ongoing challenge of e-commerce for logistics providers
One of the most pronounced peaks of logistics activity was seen during the period following Black Friday, from the beginning of the holiday season until the end of January, due to returns management. In fact, overall peak holiday season package volume was 2.75 billion in 2019, higher than the projected 2.45 billion, according to ShipMatrix.
Nevertheless, in addition to end-of-the-year surges, e-commerce logistics experiences very marked seasonal activity, especially in the retail sector (Valentine's Day, Mother's Day, back-to-school, seasonal campaigns, flash sales, etc.). As a result, logistics providers have to adjust their services to unstable demand.
Solution: automation to respond to complex goods flows
The larger number of SKUs and management of mixed unit loads have compelled logistics providers to modernize their warehouse systems. A good example of this is the case of renowned logistics operator Luís Simões.
In both its distribution center in Guadalajara, Spain, and its warehouse in Loures, Portugal, this logistics service provider has installed solutions that have enabled it to speed up its operations. Luís Simões has equipped its facilities with systems that streamline goods handling: the motorized Pallet Shuttle, electrified monorails, and pallet transfer cars. What's more, the installation's various areas are connected to a conveyor circuit dedicated to cross-docking processes.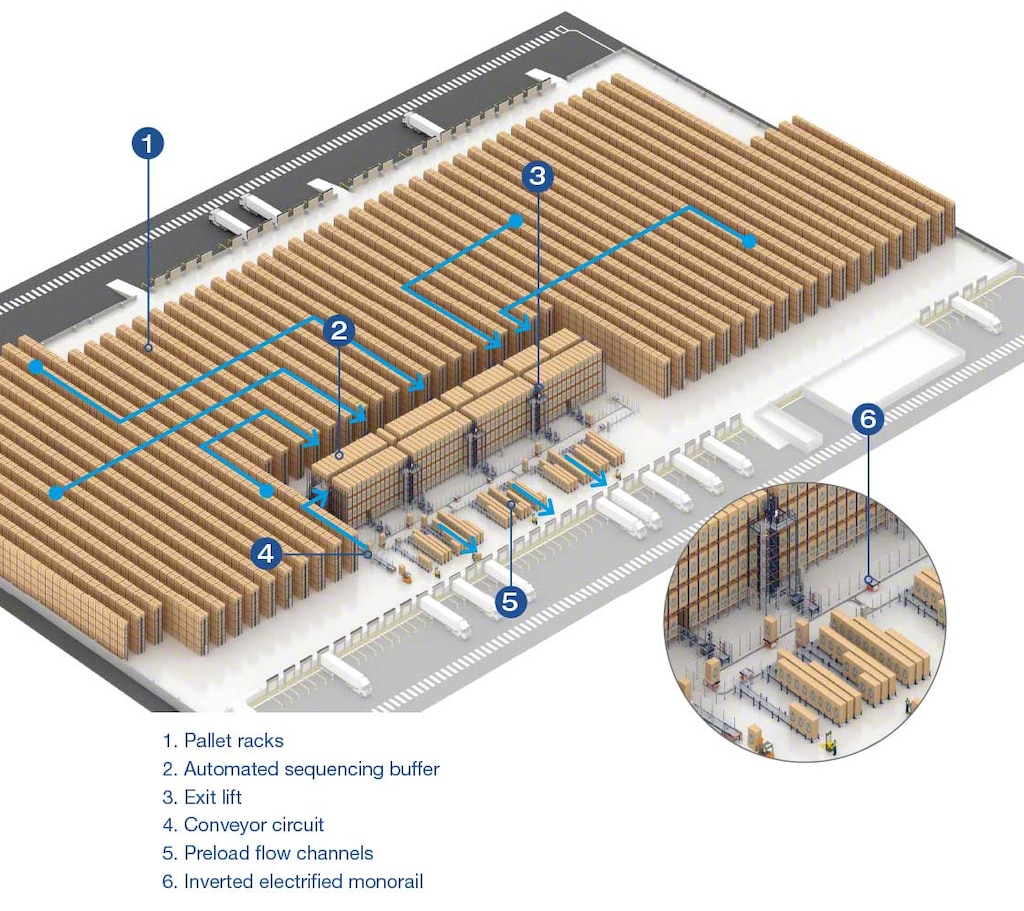 Logistics providers: at the forefront of logistics management
As seen above, logistics providers are usually the first to deal with all kinds of disruptive changes occurring in the sector. Because of this, they have to adapt continuously to the trends set by the market. In any event, they remain an effective option for improving companies' logistics management and, thus, boosting efficiency in processes related to the storage and transportation of goods.
Due to their advanced supply chain expertise, logistics operators seek out technology and equipment suppliers that contribute towards optimizing their current processes. As a matter of fact, dozens of logistics operators have relied on Mecalux because of its experience in the sector: you can check out our case studies with top-tier 3PLs here.