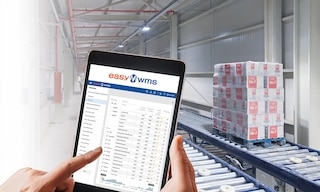 Traceability control: solution for logistics efficiency
October 31, 2023
Traceability control is an essential phase of warehouse management. With technology and digitalization, companies can monitor the status of their products across the supply chain: in production, storage, and distribution.
What is traceability control?
Traceability control consists of tracking the movements of goods from production until they reach the hands of end customers.
In addition to facilitating regulatory compliance, traceability is fundamental for ensuring product quality and safety. Close tracking of products throughout their life cycle benefits businesses as well as consumers.
In highly regulated sectors such as the food, chemical, and pharma industries, standards, certifications, and legislation require rigorous monitoring of merchandise. Regulatory organizations in each country are typically very strict in terms of controlling the condition of products. Currently in the United States, food industry traceability standards are governed under federal laws imposed in 2002, in the Bioterrorism Act, requiring "one-step-forward and one-step-back" accountability in the food supply chain.
Companies that stock a wide range of SKUs and handle high volumes of incoming and outgoing products in their facilities must maintain detailed records of their products. Inventory control enables businesses to organize their operations more efficiently and avoid errors in order fulfillment and distribution.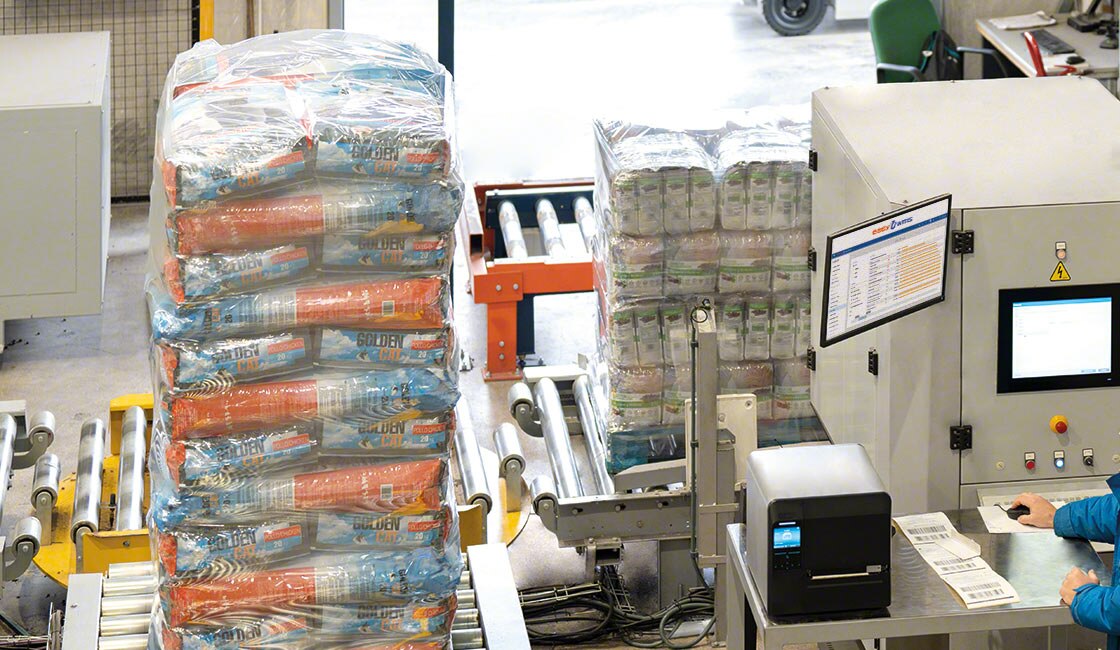 How do you conduct traceability control?
The first step is to carry out a prior analysis to help you define, among other things, the goals and objectives you want to achieve by installing a traceability control system in your warehouse. This preliminary study also involves identifying the specific logistics processes and areas where product traceability can be controlled: from receiving to order fulfillment and distribution.
Next, decide on which identification system to use to distinguish your various items and choose the best mechanism or tool to control your stock.
Identification is a key traceability control process. All your goods must be properly labeled with a barcode. Item coding in the warehouse lets you track each individual product from its arrival at the facility to its delivery to the end customer.
Technology is a powerful ally for traceability control. To track products effectively, you'll have to move away from manual control methods (e.g., printed documents and Excel spreadsheets). Instead, adopt digital tools that centralize and supervise supply chain management comprehensively.
A warehouse management system (WMS) such as Interlake Mecalux's Easy WMS is one of the best solutions to optimize your logistics operations and ensure successful traceability control. Why? The software strictly monitors the location of each item in real time.
The WMS consolidates all information on a single platform that logistics managers can consult as needed. The program records data for each product. These include its movements within the logistics facility and other attributes such as its expiration date.
Additionally, the WMS can interface with other systems in your warehouse — including the ERP, MES, or fleet management software — to share information about the status of goods at any stage of the supply chain.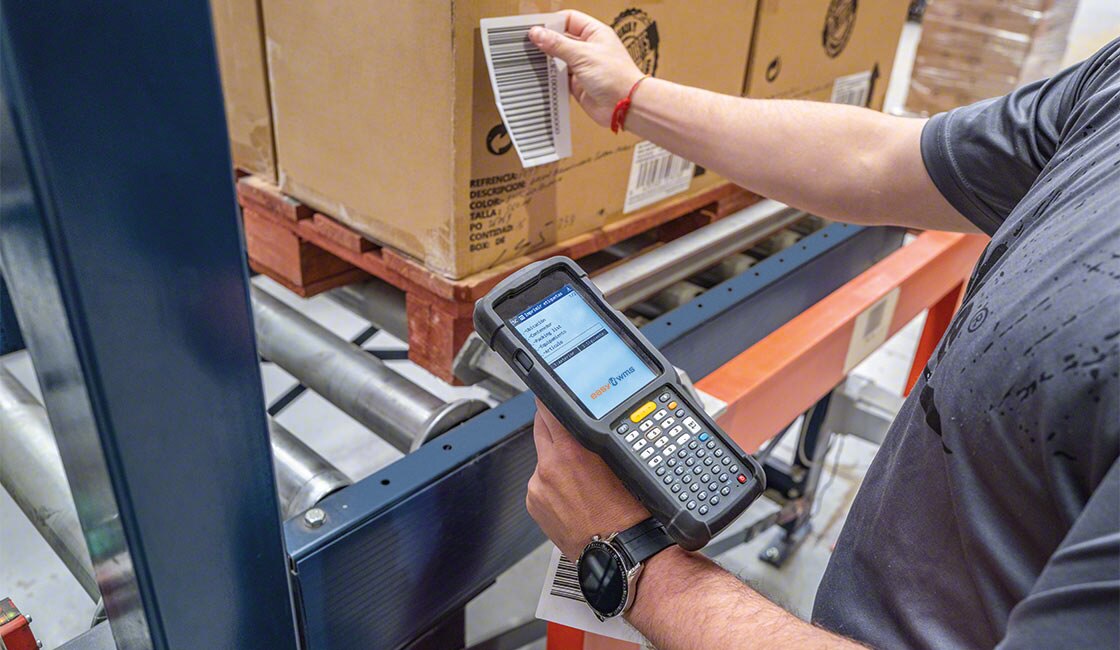 8 advantages of traceability control
Traceability control is an asset in many ways. It provides the following:
Supply chain visibility. With traceability control, you can track the location and status of products throughout the supply chain in real time. Moreover, it gives you complete visibility into the progress of your operations, fostering more informed strategic decision-making.
Meticulous inventory management. By knowing the exact location of products in every stage, you can manage your inventory more efficiently. Accurate control of goods minimizes the risks of overstock and stockouts.
Reduction of errors and losses. Real-time visibility helps to identify and correct inefficiencies in logistics processes, such as delays in order processing and distribution. Implementing process improvements minimizes losses and increases customer satisfaction.
Regulatory compliance. Many industries have strict regulations concerning the transportation and management of goods. Traceability control of chemicals and food aids in ensuring adherence to regulations.
Quality assurance. By tracing a product as it moves through the different supply chain phases, you'll also control its quality. In the event of an issue, you can pinpoint the cause more quickly and take corrective measures.
Delivery route and lead time optimization. You can use information gained through traceability control to optimize transportation routes. Having knowledge of the different stages a product goes through ultimately fosters on-time deliveries.
Rapid response to problems and contingencies. In the case of an incident — e.g., delivery delays or quality issues — traceability control allows you to troubleshoot more quickly and efficiently. For example, you can anticipate disruptions and take corrective action promptly.
Cost reductions. By optimizing processes and minimizing errors and losses, traceability control has a direct impact on supply chain management, leading to lower costs overall.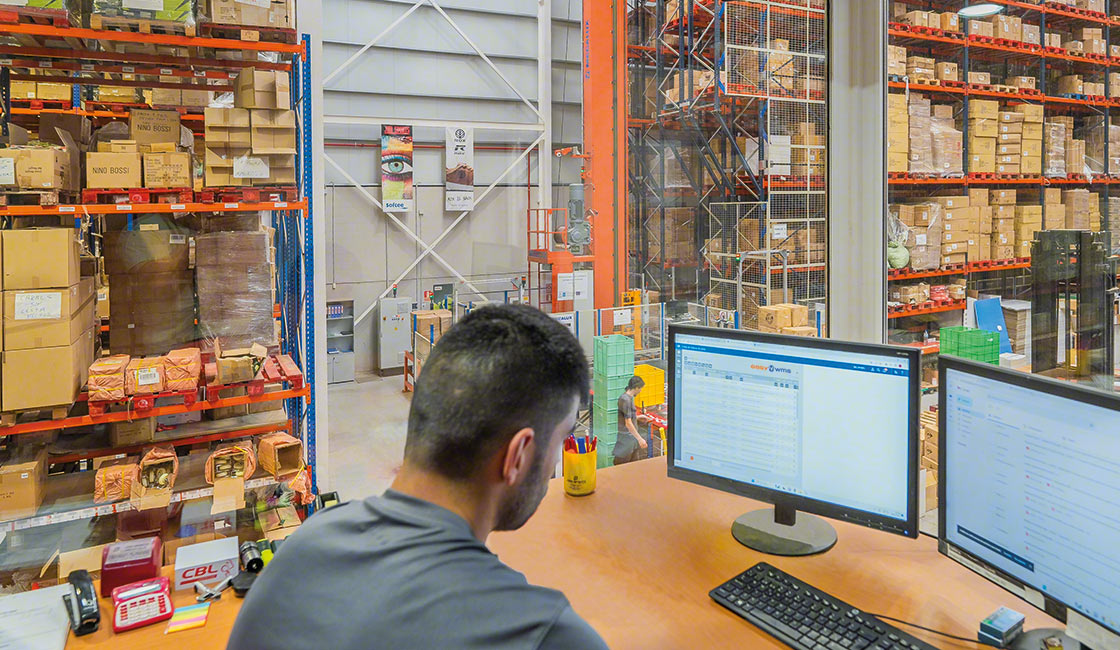 Controlled goods, greater logistics efficiency
Effective logistics operations are characterized by optimized processes and carefully monitored products. Traceability offers you precise information on all your goods. This includes their location at any given time, their movements, and the changes they go through during the various processes that make up the supply chain.
In an increasingly demanding market, traceability control is a necessary process to meet customer requirements. Digitalization and the use of solutions like warehouse management software have become invaluable tools for companies. At Interlake Mecalux, we have the expertise and digital solutions for businesses in all sectors to optimize their logistics processes. Be sure to get in touch. We'd be happy to show you how our WMS software can benefit you.