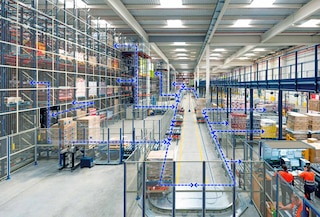 Supply chain flow: key for optimized logistics systems
May 7, 2021
Supply chain flow refers to all the processes that take place from a product's manufacture to its sale and delivery to the end customer.
This concept is crucial for the operation of a company and for its supply chain processes. The reason? Proper management of the supply chain flow ensures the ability to produce a good or provide a service and subsequently offer it to the customer for consumption as per the expected terms and conditions.
In this post, we define supply chain flow, the different types of flows there are, and how to optimize them in order to increase your logistics throughput.
Supply chain flow defined
Supply chain flow encompasses all the processes a product undergoes, from its production to its sale, including transportation, storage, and distribution.
Correctly managing these activities, which are characterized by the continuous movement of resources and information, is the first step to an optimized supply chain. Therefore, it's important to know your company's logistics processes in depth.
Designing an optimal logistics flow begins with an analysis and demand planning. Without this, it's impossible to schedule the production rate, take inventory, define the transportation strategy to the point of sale, etc.
Achieving an efficient supply chain flow that improves logistics performance hinge not only on the logistics processes themselves (supply, storage, order preparation, and distribution), but also on the coordinated work of each of the company's departments.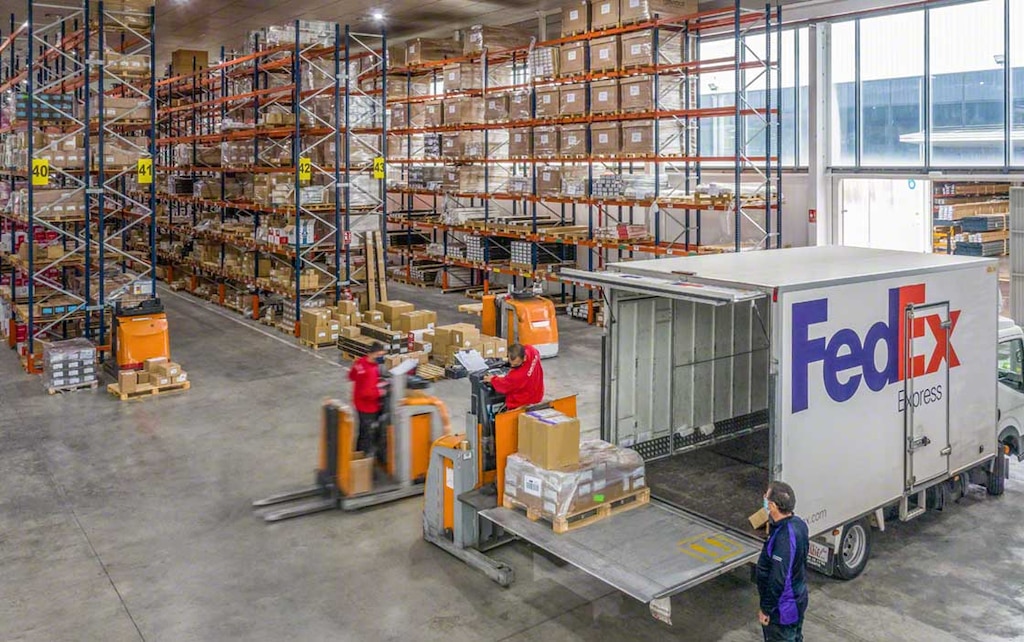 Types of supply chain flows
According to the phase in which they play a part, there are two major kinds of supply chain flows:
Internal flows. Also known as production flows, these refer to all movement related to components and the different materials required in the production network (procurement). This includes the processes of transforming, manufacturing, handling, storing, and transporting raw materials .
External flows. These are divided into two types: supply flow and distribution flow. Supply flow has to do with the movement of materials and consumables from the supplier to the warehouse. Distribution flow, meanwhile, concerns the movement of the finished or semi-finished products from the storage facility to the end customer.
Additionally, according to supply needs, the various strategies for managing flows can be classified:
Push flow. Required products are manufactured based on demand forecasts.
Pull flow. A product's production order is only executed if there's a real demand for it. This is very common with goods that are only marketed on request or require personalization.
Just-in-time flows. These are based on supplying both raw materials and finished products the moment they are needed. This brings stored stock down to a minimum.
Synchronized flow. The various materials and parts are supplied as the production process progresses.
Advantages of efficient supply chain flow management
To get the most throughput from your logistics processes, successful management of the company's supply chain flows is essential. These are the benefits:
Increased productivity. It seems obvious, but this is the main gain obtained from efficient management of supply chain flows. Productivity rises, from the production lines to the delivery of the merchandise to the end customer.
Improved inventory management. Stock control is markedly better when all departments share information. And this reduces the risk of ending up with overstock or a stockout.
Information optimization. This is a consequence of unifying and streamlining information and inventories.
Cost reductions. Knowing and improving supply chain flows is vital for adopting improvement measures and optimizing any operation. Greater throughput translates into lower logistics costs.
Business competitiveness. With agile, error-free logistics systems, companies are more competitive and, thus, can successfully expand and explore new markets.
Customer loyalty. Good customer service is only possible when orders are delivered on time, undamaged, and without mistakes. Hence, the customer will be satisfied with the purchasing experience and more likely to return in the future.
Effective management of supply chain flows helps to reach the goal of logistics: to increase the product's value and service at the lowest possible cost.
Logistics flows 4.0
Logistics automation has become the answer for many companies when it comes to being competitive in a scenario where Industry 4.0 takes center stage. In this regard, supply chain flow management improves dramatically when all or a large part of supply chain operations are automated, including the transfer of information.
Implementing some of the various types of automated storage and retrieval systems and/or automated handling equipment will help to boost productivity, minimize errors, and bring down operating costs. Undoubtedly, these three consequences will determine whether a business's supply chain flows are efficient or not.
Likewise, all information pertaining to supply chain flows can be digitized by means of a warehouse management system (WMS). A WMS is integrated with the ERP system to, thus, fully connect the facility with the rest of the links in the supply chain. ERP systems are composed of several modules directly related to the supply chain flow, for example, financial modules, cross-cutting modules (such as maintenance and quality), and logistics modules, namely, production and purchasing.
For their part, warehouse management systems, such as Interlake Mecalux's Easy WMS, have features that improve digital management of supply chain flows, from the product's manufacture to its delivery to the end customer. This is the case of the WMS for Manufacturing module, which syncs warehouse operations with production processes to ensure just-in-time supplies. As for deliveries, the Multi Carrier Shipping Software module simplifies the day-to-day of the facility with the transportation agencies, maintaining full control over the entire dispatch process, from the packaging of the goods to the creation of the tracking number.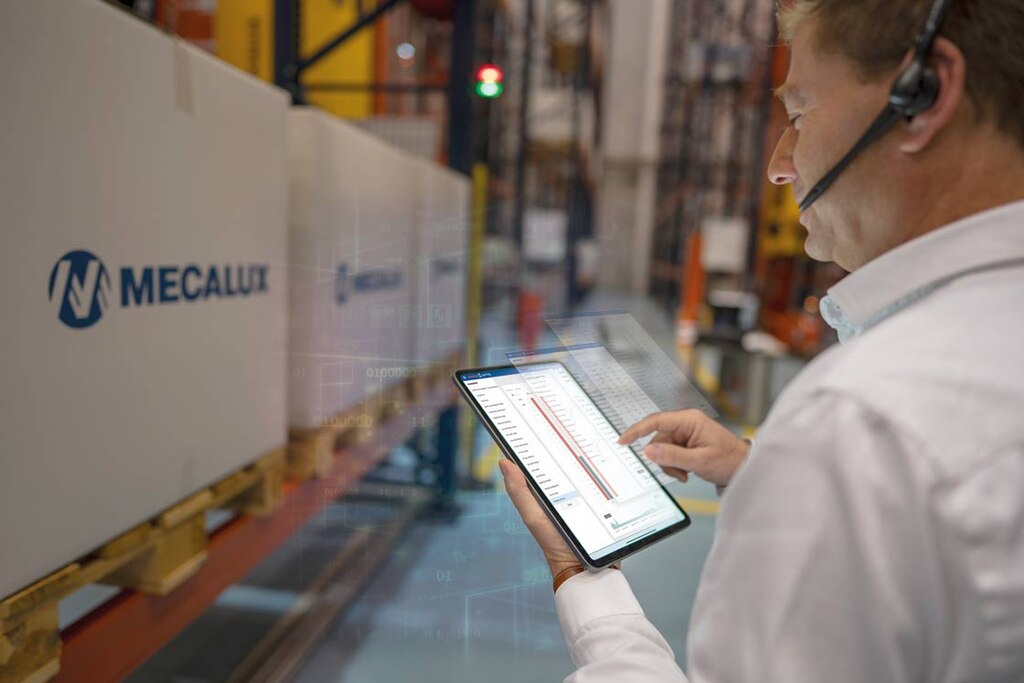 Supply chain flow: the cornerstone of logistics
It's impossible to have efficient logistics processes without a fast, agile, error-free supply chain flow connected to all departments within a company. To streamline the supply chain flow, it's advisable to know which warehouse processes can be automated and how to improve information management by integrating a WMS with the ERP system.
If you want to improve your business's logistics flows but aren't sure how, contact Interlake Mecalux. We'll help you find an innovative, personalized solution.