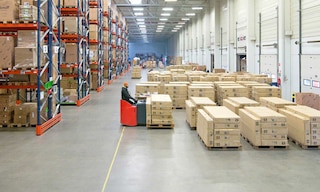 Order consolidation for streamlined shipping
August 5, 2022
Order consolidation, the last stage in the warehouse prior to distribution, has a direct impact on customer satisfaction. One of the priorities of any company is to ensure the proper consolidation and distribution of orders to guarantee on-time, error-free deliveries.
In their warehouses, businesses usually set up consolidation areas, where the products requested are grouped into orders that are then distributed to customers. Consolidation becomes more complex when the orders comprise multiple SKUs from several areas in the warehouse or contain individual or small items.
What is order consolidation?
Order consolidation is a logistics process that consists of grouping together goods from multiple suppliers to create a single unit load to be shipped. In other words, this strategy aims to organize and sort items before dispatching them, grouping them by final destination.
The goods consolidation process normally takes place in an area set aside for this purpose or directly in a consolidation warehouse. In facilities that ship full pallets, the goods are usually sorted in front of the loading docks, by order or transportation route. But for companies that distribute small items, the products are grouped in the consolidation area.
The main objective of this logistics operation is to reduce transportation and delivery costs for each order by eliminating unnecessary travel: combining several loads into a single shipment makes it possible to ship full truckloads. It also enables you to divide the cost of transportation by the number of orders.
Order consolidation has become more widespread with the rise of ecommerce, as free or low-cost shipping are now standard in the purchasing process. Order consolidation is an operation that can also be employed by logistics providers. They can designate areas or even create consolidation warehouses in their distribution centers to put together orders to be distributed to their customers.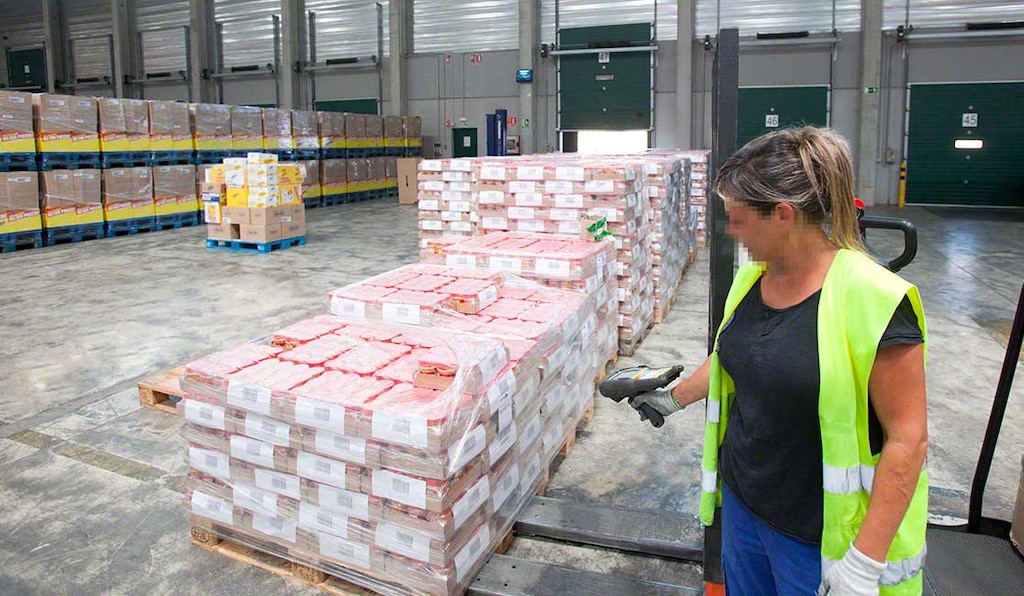 Benefits of order consolidation
The goal of order consolidation is to reduce shipping costs and offer efficient logistics service.
Businesses that practice order consolidation can benefit from these advantages:
Lower shipping costs. Order consolidation lets you cut down on both shipping times and costs, making deliveries faster and more affordable for end customers.
Efficient loading dock management. Consolidating orders ensures full truckload shipping and eliminates the risk of bottlenecks at the loading docks and in the warehouse yard. Setting up consolidation areas near the loading docks facilitates goods handling and speeds up order dispatch.
Improved load safety. Having all items packed and grouped in the truck makes their transportation more secure: products are combined in larger unit loads, and full truckloads prevent the goods from being jostled during the journey.
Reduced environmental impact. Leveraging the full load capacity of the trucks does away with unnecessary trips, thus cutting down on emissions of polluting gases.
In short, order consolidation makes for the smarter distribution of products in the warehouse: it limits the impact of delivery costs per order, reduces your company's environmental footprint, and promotes more efficient yard management.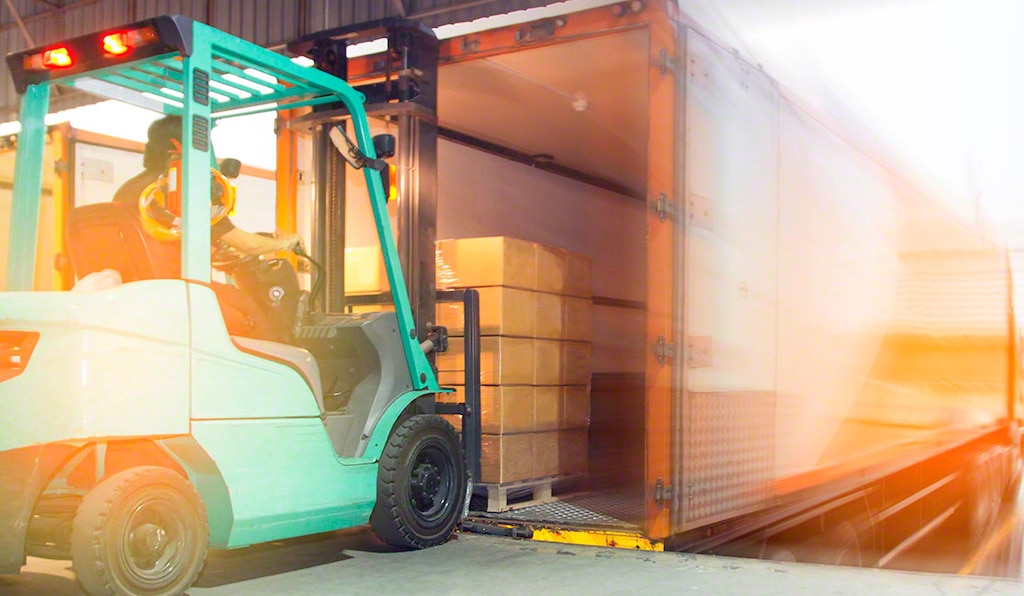 Digitizing order consolidation
Process digitization helps to improve efficiency in order fulfillment and consolidation. A warehouse management system (WMS) is a tool that sends instructions to operators on how to do their tasks, minimizing errors. The software tells the warehouse pickers where to find the SKUs ordered by customers and exactly when to bring them to the consolidation area.
To implement order consolidation successfully, Easy WMS warehouse management software from Interlake Mecalux features Multi Carrier Shipping Software, a module designed to organize product packing, labeling, and shipping. The purpose of this software is for businesses to offer more effective and error-free service. To do this, the program intervenes in three operations:
Packing of the items that make up the orders. Multi Carrier Shipping Software indicates to the operators which items to pack and whether to do this as a single unit load or multiple ones.
Printing of delivery notes and labels. The program knows which agency will distribute each order, so it generates and prints a label for each package. The advantage is that once the carrier arrives at the warehouse, they merely need to scan the label to confirm that the package is the correct one.
Synchronization with carriers. The module is integrated with the main international transportation agencies. This advanced functionality makes it possible to group orders by carrier, by customer, or by route, depending on your company's requirements.
Incorporating technology lets you perform operations more efficiently and gain full and automatic control of the entire order consolidation and distribution process.
Warehouse ready for order consolidation
Order consolidation helps businesses minimize the risk of mistakes, and this has a direct impact on customer confidence. By implementing technology in this process, it will be carried out more quickly and effectively.
A WMS is key for an efficient consolidation strategy. This software coordinates stock consolidation operations, guiding operators in the process. Digitized management curbs errors in order consolidation and optimizes warehouse throughput.
At Interlake Mecalux, we have extensive experience developing software to optimize all logistics operations, including order consolidation. Get in touch so we can show you how you can benefit from the advanced functionalities of our Easy WMS software.