15 April 2020
A goal of most retailers today is to offer a personal and omnichannel experience to customers when they decide to shop. But what happens when multi-channel and omnichannel processes become disjointed? Today's customers are looking for a consistent experience across channels. Oftentimes this can be difficult for retailers as many consumers believe their retail experiences are not as seamless as they should be across channels. The latest strategy to combat this issue is unified commerce.
According to retail consulting firm Boston Retail Partners (BRP), "unified commerce goes beyond omnichannel, putting the customer experience first, breaking down the walls between internal channel silos and leveraging a single commerce platform. The idea of a single, centralized, real-time platform for all customer engagement points is a key tenet of unified commerce. A unified commerce platform is not simply the future in-store or web platform, but combines point-of-sale, mobile, Web and call center into one single integrated platform. It has become the new retail imperative."
Unified commerce vs omnichannel
This interconnectivity is what separates unified commerce platforms from omnichannel processes with disparate systems. With omnichannel, retailers often have individual systems for each channel. Unified commerce, on the other hand, enables merchants to share real-time data across the business and its systems.

Cloud-based unified commerce platforms can, for example, allow customers to see current prices and inventory availability at all times from their mobile devices. From a retailer standpoint, by using a unified commerce platform, merchants are able to update inventory quantities across channels in real-time when selling on multiple channels. Retailers can use this information to determine staffing levels, the cost of goods and the stocking of stores and distribution centers.
These are not the only advantages of a unified commerce platform. The integration of systems may also help retailers to avoid costly mistakes that can occur when using separate systems. This can keep retailers from selling an item that is not in stock, for example. In addition, unified commerce makes it easier for retailers to provide options to consumers, such as purchasing online and then picking up or returning merchandise at a store. This can, in turn, help to increase sales and attract new customers. A unified commerce platform also can make business processes like order fulfillment more efficient.
Challenges of adopting an unified commerce strategy
While unified commerce comes with these many advantages, retailers have been slow to adopt the platform. Only 18% of the retailers surveyed in BRP's 2016 POS Survey indicate they have implemented a unified commerce/single commerce platform, and two-thirds of those companies indicated that it "needs improvement."
So, what are the challenges? For one thing, retailers are still using legacy technology and separate systems developed for each channel. According to a BRP report, "retailers often had separate inventories and systems for order management, customer relationship management (CRM) and merchandising for each channel. This model has been perpetuated and many retailers now have disparate technology and duplicated cost structures at almost every customer touch point." Installing new infrastructure to adopt a unified commerce platform also will take time and a great deal of capital, which may also cause some retailers to baulk.
The good news, however, is that by the end of 2020, 81% of retailers say they will use unified commerce platforms, to support commerce across the business's stores, mobile users and the web, according to the BRP survey. This is also good news for the consumer as it will allow retailers to provide personalized products and services and enhanced customer service. For their part, retailers should benefit from increased sales by providing a better customer experience as well as decreased expenses by adopting a more simplified technology infrastructure, according to BRP. For example, "current technologies allow for real-time integration and a dynamic systems architecture supporting the on-demand services expected by today's customers," BRP's report states.
Software solutions compatible with unified commerce
Software also exists to supplement these unified commerce platforms. For instance, Interlake Mecalux's software for the retail sector allows for efficient distribution by enabling retailers to streamline in-warehouse tasks and to use business intelligence to group readied orders automatically. The company's Easy WMS software also features a module for e-commerce that has a broader, improved capacity to manage different storage situations involved in picking orders for a retailer's online shop. These solutions make a retailer's warehouse more competitive and ready to deal with the distribution of products sold online. The WMS for e-commerce aids high-growth companies and those which need to keep pace with changing circumstances, such as retailers adopting a unified commerce platform.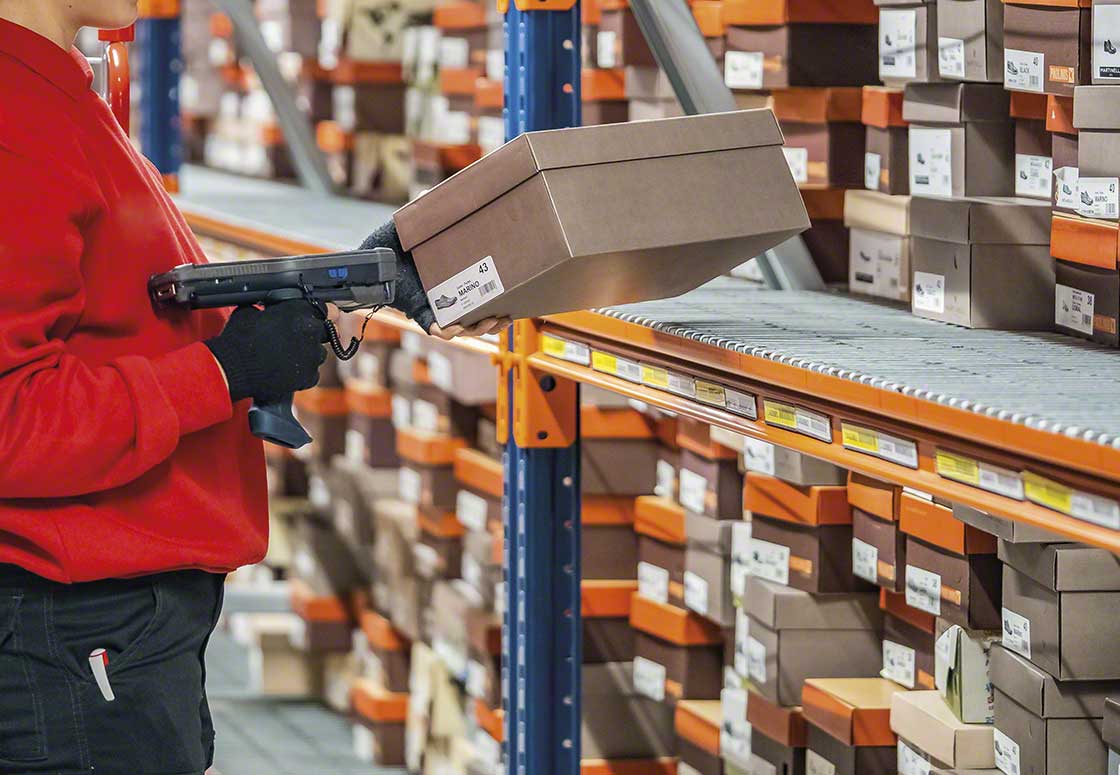 These software solutions go hand-in-hand with the technology that exists for unified commerce, which can provide real-time customer data like product preferences and previous purchases. Unified commerce technology also can offer real-time visibility to customer, product, price, inventory and order information across all channels. By using such data, retailers will be able to better gauge consumer demand, which can make their supply chains more efficient.
As already described, the advantages of a unified commerce platform are multifold and many retailers are seriously considering implementing this strategy in the near future, if they haven't already. As BRP concludes in its report: "A unified commerce platform is the new imperative for handling orders, fulfillment and inventory across channels in real-time." And with Interlake Mecalux's Easy WMS software for the retail sector, merchants are better able to fulfill this new imperative.