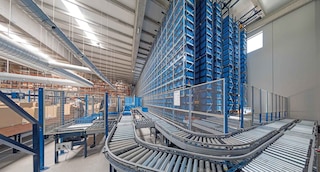 Spare parts warehouse: how should you organize it?
May 15, 2020
For many industrial companies, the organization of spare parts is an essential segment of its maintenance policy. Whether they are small to medium-sized or they belong to manufacturers that supply these parts, a common organization challenge to be met in spare parts installations is knowing what you have, where it's stored, and how to ensure optimal stock levels.
Spare parts warehouses fall under the umbrella of storage installations for small parts, although they have certain characteristics that set them apart.
Managing spare parts warehouses and reaching your targets
Due to the nature of the products they house, spare parts installations are subjected to additional pressure that requires them to:
Classify and manage a huge number of SKUs: they're generally very small, although it's not uncommon to find a wide range of sizes. The differences between certain parts can be minimal, so inventory information and the absence of errors in recording it are essential to providing good service.
Achieve a very high operational capacity: spare parts are usually in high demand due to urgent needs. Therefore, these warehouses have to respond within a very short time frame.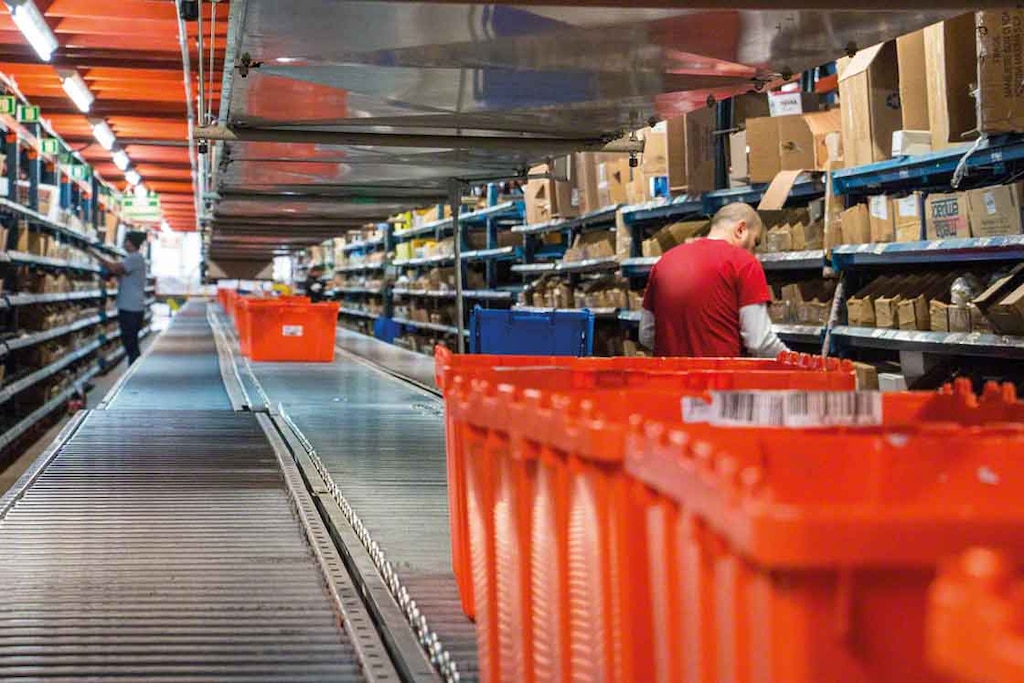 So, how can you achieve comprehensive inventory control and agile operations with so many SKUs? And how can you do all this while providing an adequate level of service? There's no single answer, but it sure does help (a lot) to have the following:
A warehouse management system that puts together all the available inventory information and records an accurate historical stock log. This allows you to assign stock turnover parameters, thus, controlling supply and avoiding those detrimental stockouts.
Trained staff that comfortably navigates through the fields of both industrial supplies and storage. A typical problem for small installations is a somewhat disorganized inventory. To prevent this, it's advisable to designate a manager, restrict access to the warehouse, and record changes in inventory meticulously.
Strategies for organizing a spare parts warehouse
When organizing an installation for spare parts, you need to find a compromise between operational and storage capacity. The most widely used options can be classified by order prep method:
- Person-to-product picking: solutions in spare parts warehouses
When your inventory is extensive and has diverse characteristics, the advantage of person-to-product picking is that it lets you prepare a large volume of orders simultaneously. To do this, many spare parts installations are organized according to the wave picking method.
The following are the most widespread strategies:
Section off the warehouse into one or various floors: when picking is done manually, the shelving isn't usually very tall so as to facilitate maneuvering. By adding floors, you multiply your storage capacity while maintaining accessibility to the SKUs.
Integrate conveyors for boxes: these can be set up to connect the storage areas and even the mezzanine floors with the consolidation and dispatch zones. This saves a great deal of time spent on movements, and operators can focus on the remaining picking tasks, thus, preparing more orders per hour.
Use carton flow racks combined with the pick-to-light system: this solution is especially recommended for SKUs with a very high turnover and many units per SKU.
- Product-to-person picking
In spare parts warehouses, product-to-person picking solutions include miniloads or AS/RS stacker cranes for boxes, which are noted for combining speed, accuracy and storage capacity.
Compared to the person-to-product method, the main advantage of this system is that it maximizes available space and enables you to concentrate a large number of SKUs in a restricted space. However, this will come at the expense of the number of orders that can be prepared at the same time.
Miniloads are high-density installations for light loads. There are various types, depending on warehouse throughput: medium (150 boxes per hour in combined cycles), high (150 to 180) and very high (over 250).
Spare parts warehouse: how should I organize mine?
To organize a spare parts installation, it's very important to study the characteristics of your stock and carry out a comparative analysis of systems and methods. You should take into account: the total investment cost, handling costs, operational capacity and use of surface area. With these data, it will be easier to implement the best solution.
At Interlake Mecalux, we have extensive experience in the field of industrial supplies of all kinds of components and spare parts. Feel free to contact us — we'll help you successfully organize your spare parts warehouse.