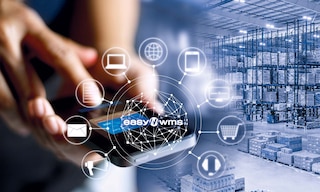 Omnichannel software: connecting your warehouse with POS
July 4, 2023
Omnichannel software is a digital solution that coordinates operations inside and outside a logistics facility. The goal? To optimize logistics processes and minimize errors in managing orders from several sales channels.
Benefiting from efficient logistics operations is a must for ensuring an optimal omnichannel customer experience. Order fulfillment and product handling are complex operations when managed manually, even more so in an omnichannel environment. But by installing omnichannel software, you can sync your warehouse with your points of sale (POS) to enhance business performance.
What's omnichannel logistics?
Omnichannel logistics combines all the elements of multichannel logistics — including physical and online sales channels — to provide customers with a more effective, personalized, and integrated shopping experience.
Unlike multichannel, in omnichannel, the different sales channels are interconnected so that users can seamlessly mix the multiple communication and purchasing channels made available by retailers.
To have an efficient omnichannel logistics chain, it's essential to guarantee smooth communication between distribution centers (DCs), physical stores, and customers. In addition, your facility's inventory has to be integrated and updated across all POS. This way, you'll always have the products you need to fill orders, regardless of the channel through which the customer makes the purchase.
Likewise, applying an omnichannel logistics strategy calls for adapting operations such as order processing. Order picking tasks are even more complex due to SKU proliferation and orders coming from various sales channels. In contrast to conventional facilities, omnichannel warehouses prepare smaller orders. This shift in trend — along with faster delivery times — has forced companies to turn to omnichannel retail software to expedite operations, minimize errors, and streamline management.
Benefits of omnichannel software
Implementing omnichannel fulfillment software offers the following advantages:
Integrated sales channels. The system syncs multiple sales channels, allowing for integrated, organized, and error-free management of all orders in the warehouse.
Shorter lead times. The digital solution connects with assistance devices such as RF scanners, voice picking, and pick-to-light systems to guide operators in carrying out their tasks, thus optimizing order picking.
Scalability. With omnichannel software, retailers can easily absorb demand peaks and successfully adapt to new consumer trends, which require interconnection through multiple communication channels.
Increased revenue. Omnichannel logistics integrates the inventory of one or more facilities into a single management system to streamline operations and ensure stock availability. As a result, all orders can be distributed without delay, which directly impacts customer satisfaction and sales.
Enhanced shopping experience. Efficient handling of omnichannel fulfillment challenges takes the purchasing experience to a whole new level, as users have access to a much wider range of products.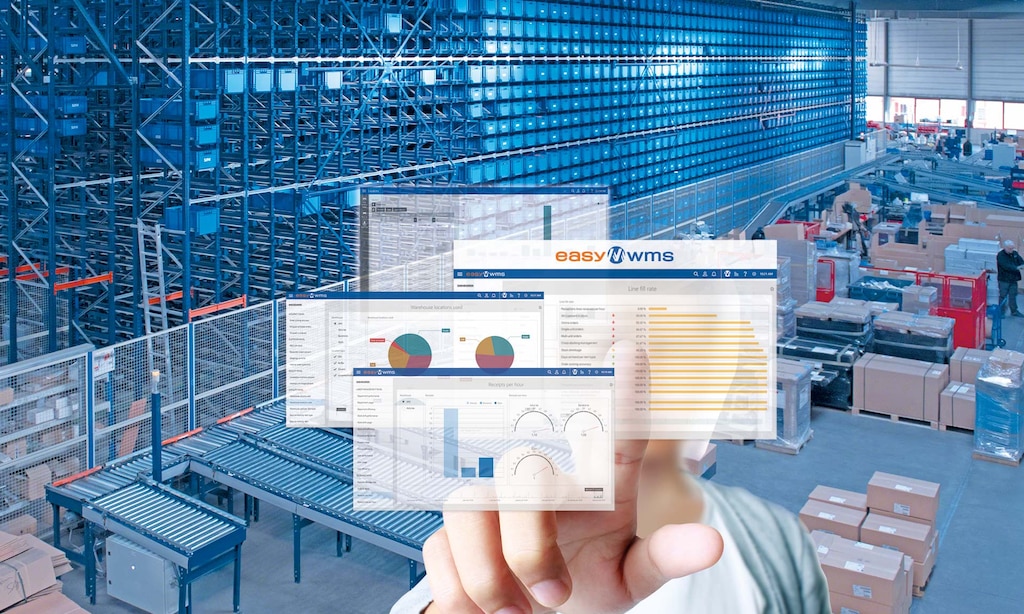 Easy WMS: omnichannel software integrated with POS
Digitalization is key to integrating all order fulfillment processes and providing customers with a unique shopping experience no matter which communication channels they've used. Interlake Mecalux's warehouse management system, Easy WMS, is an effective tool for unifying and optimizing omnichannel order fulfillment. It gives logistics managers real-time visibility of stock, whether stored in the DC or any POS.
The software features multiple advanced functionalities to turn your conventional warehouse into an omnichannel facility. For instance, the Store Fulfillment module syncs the inventories of warehouses and brick-and-mortar stores. Among other functions, the program enables automatic stock replenishment in these stores and organizes the transfer of items between retail establishments or between the logistics center and POS.
To provide an all-inclusive omnichannel experience, Interlake Mecalux also offers Marketplaces & Ecommerce Platforms Integration. This module automates stock management throughout the different online sales channels. The software can be integrated with major marketplaces such as Amazon and eBay to sync warehouse stock across all platforms in real time and digitalize order picking.
Moreover, Interlake Mecalux's DOM (distributed order management) system incorporates the latest advances in data analytics and artificial intelligence to provide real-time monitoring of a company's product catalog across its multiple facilities (warehouses, DCs, and stores, to name a few). The software assists businesses with several logistics centers, retail establishments, and sales channels in addressing the challenges of omnichannel and multi-warehouse logistics.
Omnichannel logistics within your reach
Implementing omnichannel software is crucial for warehouses that handle orders from different sales channels. A WMS equips logistics managers with accurate information on the status and availability of stock in their companies' facilities and physical POS.
Omnichannel calls for maximum efficiency and coordination of all logistics processes. The same-day delivery standard has made operations much more complex, leading more and more organizations to modernize their picking processes and involve physical stores as active participants in order fulfillment. Looking to gain real-time control over inventory in your warehouse and brick-and-mortar stores? Be sure to contact us. One of our expert consultants will analyze your requirements so you can transform your facility into a highly efficient omnichannel logistics powerhouse.