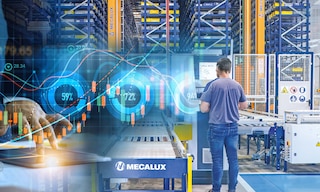 Data-driven companies: the digitalization revolution and the power of data
September 11, 2023
The latest technological advances have fueled the rise of data-driven companies. These are companies that apply data analysis through digital technologies for knowing the status of processes, improving them and providing more efficient service.
Companies are continually modifying their manufacturing and logistics processes to meet new customer needs. Data analytics offers detailed information on operational performance and helps identify improvement opportunities.
What is a data-driven company?
A data-driven company is an organization that makes strategic business decisions based on objective data, instead of relying solely on experience, intuition or subjective opinions.
The data-driven concept is not new. Companies always turn to data analysis to make better decisions. As British physicist and mathematician William Thomson, better known as Lord Kelvin, once said: "If you cannot measure it, you cannot improve it." Data boosts business because by measuring every process, you can get a detailed map of the situation, facilitating improvements.
In recent decades, the emergence of new technologies such as big data and artificial intelligence (AI) has helped companies analyze their operations with greater accuracy. A data-driven organization digitalizes all its business procedures with a view to getting the most out of its data. These types of companies gather, analyze and share information to facilitate collaboration between different departments. The technology research and consulting firm Gartner predicts that by 2025, 95% of current data-based decisions will be automated, at least partially.
Although data analysis is extremely useful in all industries, in the logistics sector it is vital. Logistics generates a vast amount of data with enormous potential to create knowledge that helps improve the supply chain.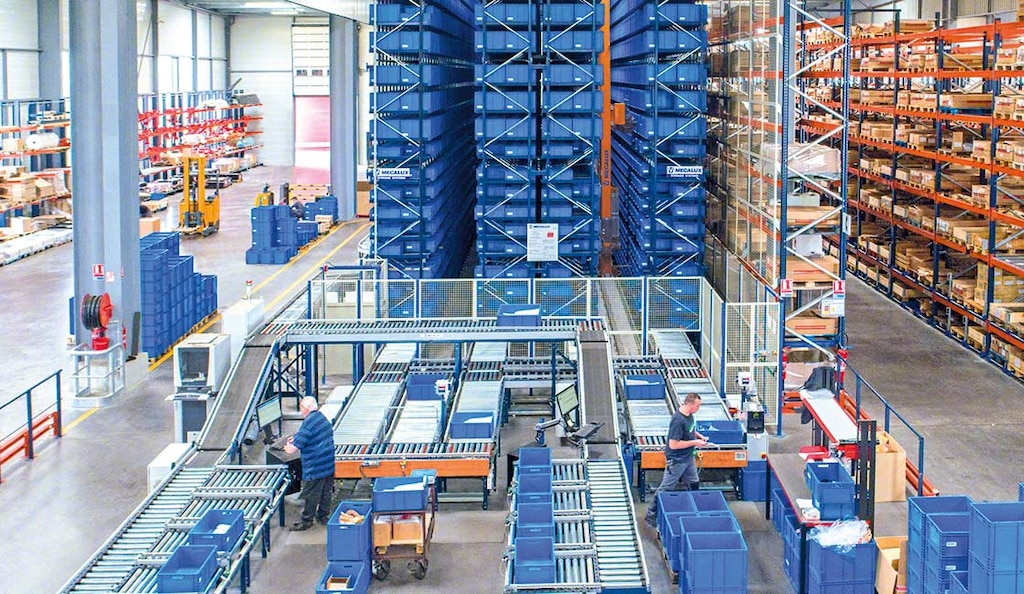 The importance of becoming a data-driven company
Management consultancy McKinsey states that, "in 2025, most employees will use data to optimize almost every aspect of their work". The rapid acceleration of technological advances and the power of data are causing more and more companies to become data-driven.
According to McKinsey, organizations that can move forward faster and make the most of data-backed capabilities will reap greater benefits. For example, companies that make effective use of data to improve throughput and efficiency are already obtaining 20% of their earnings before interest and taxes (EBIT) thanks to AI.
The automation and digitalization of business ─as a result of the expansion of Industry 4.0─ have generated a huge amount of data in manufacturing and logistics processes that have great potential.
According to a study by the Institute of Communication and Computer Systems (ICCS) of the Technical University of Athens, "The need to support data-driven decision-making in Industry 4.0 has driven the development of new methods and algorithms that help in the making of optimal decisions on operations and maintenance tasks."
One of the advantages of the data-driven approach is transparency and a far more complete visibility of processes. Companies can use key performance indicators (KPIs) to monitor manufacturing and logistics processes in detail, anticipate certain situations and take proactive measures to improve efficiency. "In particular, preventive maintenance is acquiring a crucial role in reducing costs and improving business throughput. Companies are using heterogeneous data sources to detect abnormal equipment behavior (diagnostics), predict potential failures (forecasts), and support early decisions (proactive decision making)," say the study's authors.
Objective information also favors the development of more nimble and efficient strategies and operations. With the data on the table, companies can identify bottlenecks and inefficiencies in any process and take steps to optimize them. For example, if it is observed that the number of orders picked in a logistics facility is decreasing, the warehouse manager could decide to assign more operators to picking.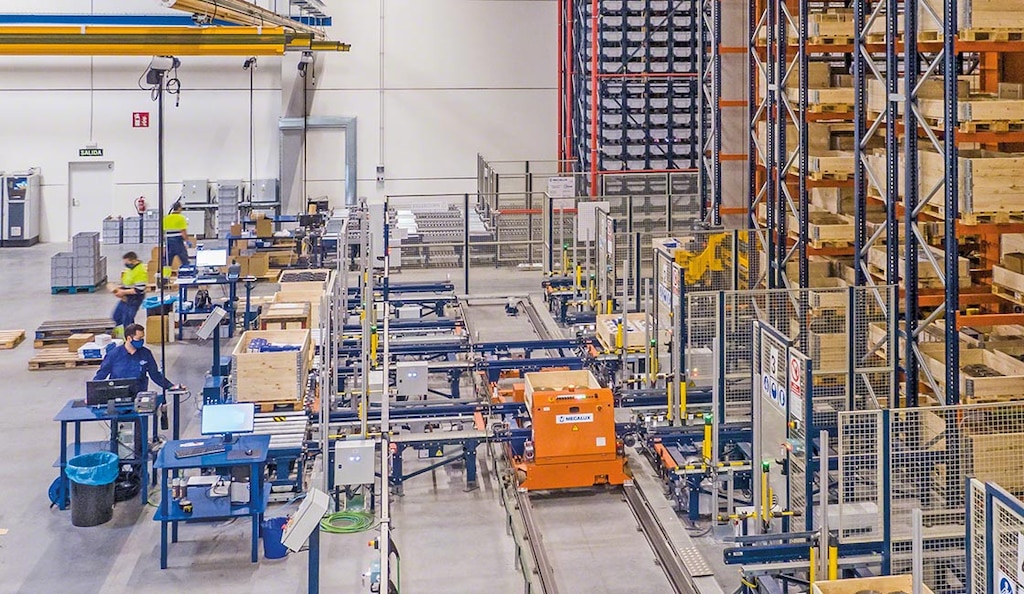 What does it take to be a data-driven company?
The use of advanced analysis tools is no longer an option but a basic need in many companies. But being a data-driven company involves much more than using digital technologies to analyze data. It requires a combination of organizational culture, technology infrastructure and analytical skills.
There are a variety of elements that companies must consider when implementing a data-driven approach. Below are six steps mentioned by the financial director of legal consulting firm Sandline Global in an article for Forbes:
Count on people and processes to gather data and present it appropriately, i.e., invest in both digital systems and human resources. The team must be equipped with the tools and training required to analyze the information correctly.
Gather all the available relevant business data. The company's priority must be to employ the appropriate human resources and software to evaluate existing data and build a solid knowledge base.
Take stock of the data gathered by looking for correlations and generating statistics that identify trends that can, in turn, provide valuable information for the business. It is important to use software that helps the people within the organization check the data most relevant to their area of work.
Use the data to make predictions and future decisions. Analyzing the information correctly makes it possible to reach useful conclusions that contribute to applying innovative and forward-looking measures. Although data are a powerful source of knowledge, they must not replace human decisions: the key is knowing how to use the information generated to support human judgment.
Facilitate access to data within the organization. Different members of each department may interpret the same data differently depending on their role in the company. Greater transparency encourages collaboration and accountability, which will result in better business decisions.
Employ verification mechanisms to continuously guarantee that the information being collected is real, i.e., that it has been checked and is useful for the business.
In short, a data-driven company not only gathers data and compiles, but also makes essential decisions based on objective information. Its mission is to improve critical processes and use data to anticipate business changes through a culture of continuous improvement.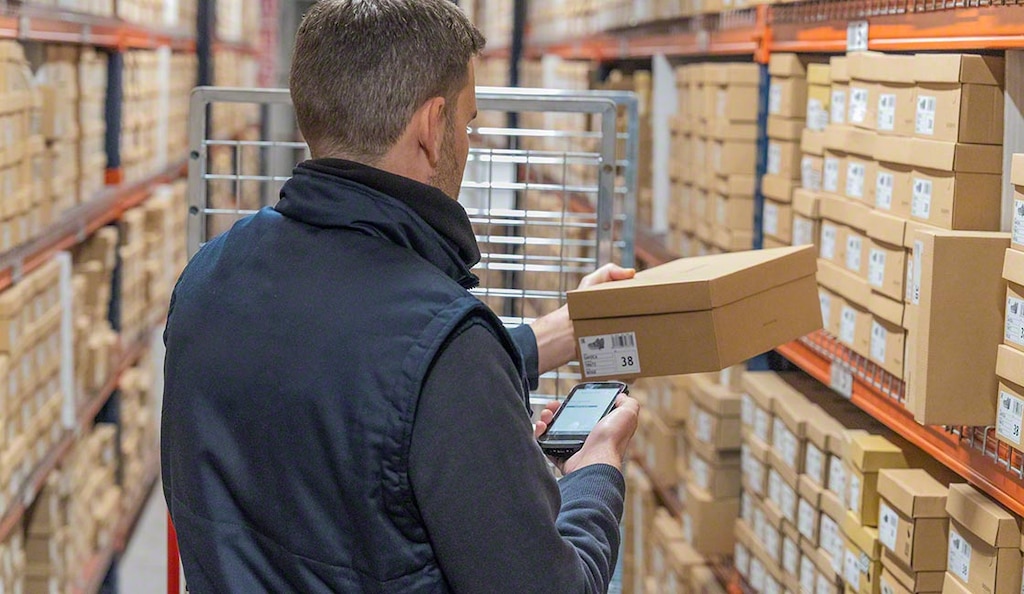 Advantages of data-driven logistics
In the field of logistics, data-driven companies use data analysis and digital technologies to optimize and improve efficiency in supply chain processes.
A publication from the Dortmund University of Technology (Germany) points out two of the main advantages that the data-driven approach can bring to the supply chain: visibility and process optimization. "Visibility refers to the data-based transparency that enables products and movements to be monitored. Optimization is all about finding the best possible solution, for example, the best route for moving a product," say the authors.
What data do companies gather regarding their logistics? These include available stock, product demand or the time dedicated to order picking. These data can be obtained in different ways: either by sensors in automated warehouses, which detect the exact position of the products at all times, or via radiofrequency scanners used by operators in manual warehouses. These devices transmit the data gathered reliably, accurately and in real time (the location of the products, where they are going to be moved, etc.).
Thanks to digital tools such as warehouse management systems (WMSs), data-driven companies can keep strict control of the status of their stock and of their operations while planning resources and making strategic decisions. For example, the program developed by the Mecalux Group includes Supply Chain Analytics Software, an advanced functionality that provides useful data on the main warehouse activities warehouse to introduce strategic improvements that increase productivity.
The software presents advanced dashboards that cover most of the functionalities to consider in the warehouse: from goods entry and exit status to order picking and dispatch. With this digital solution, the company's logistics managers can check the different KPIs and interpret what is happening in the warehouse to make more effective and well-informed decisions.
By optimizing all their logistics operations by making them data-based, companies can offer faster and more error-free deliveries, thereby increasing customer satisfaction.
Data for identifying improvement opportunities
In an increasingly complex market, companies are constantly transforming their businesses to adapt to new consumer requirements. Data provides organizations with the tools they need to make transparent, effective and rational decisions.
Digitalization is a decisive element for data-driven companies. With the help of technology solutions such as the Easy WMS warehouse management system, companies can handle a high volume of data and study it thoroughly to identify patterns. The Mecalux Group's software can help companies that want to boost their warehouse operations. Contact us and we'll show you how you can modernize your supply chain.