Storing small and medium-sized goods that will be picked does not always have to involve racking units designed specifically for this task, such as those described in other articles. More often than not, orders are prepared by picking the product directly from the pallets.
If this option is used for the lower levels of pallet racking units, trolleys, pallet jacks, or low level pickers are used.
If used for higher levels, then mid-high reach pickers or combi type VNA trucks (in which the cabin, where the operator sits, rises along with the load) must be used. These solutions are appropriate when each pallet contains a single SKU.
They are also suitable if high consumption products are picked from low levels. Medium to low consumption products are picked from high levels. They are also suitable when the number of lines that can be prepared is not a priority.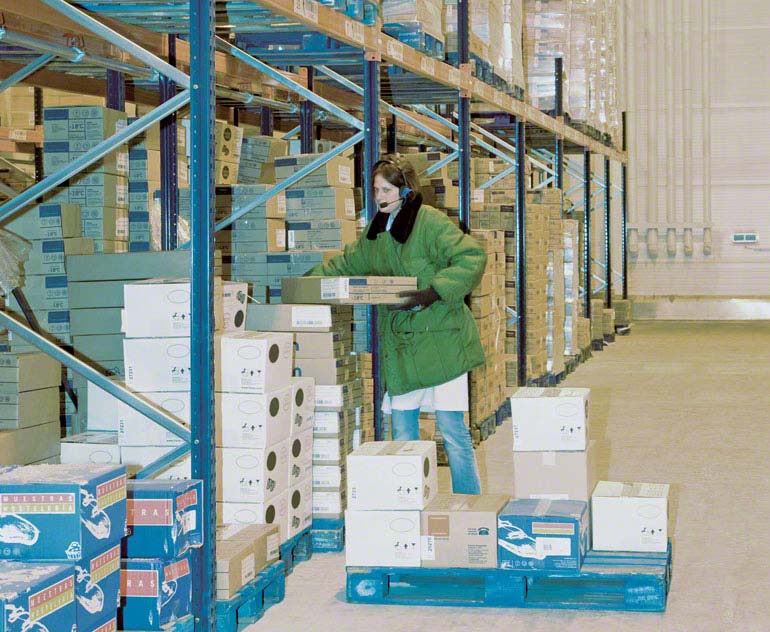 Warehouse for ground level pallet picking.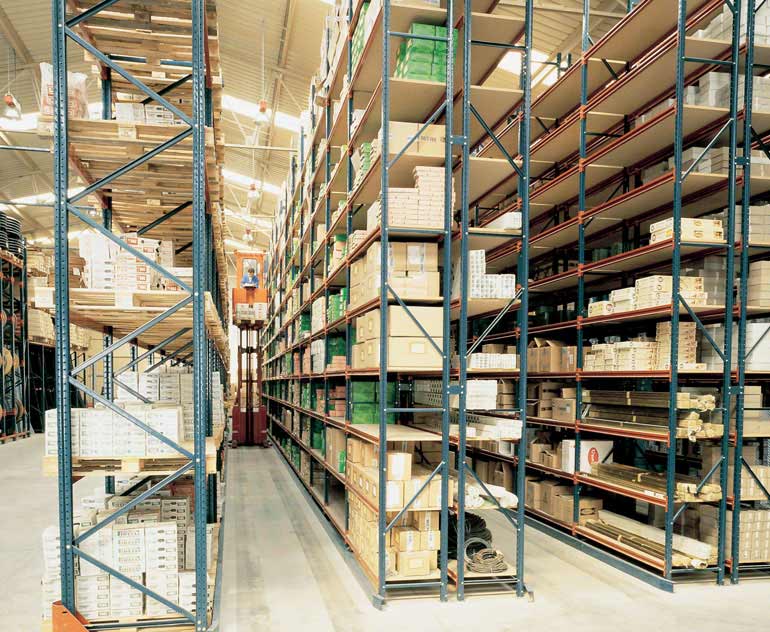 Warehouse for loose boxes on racking units with order pickers.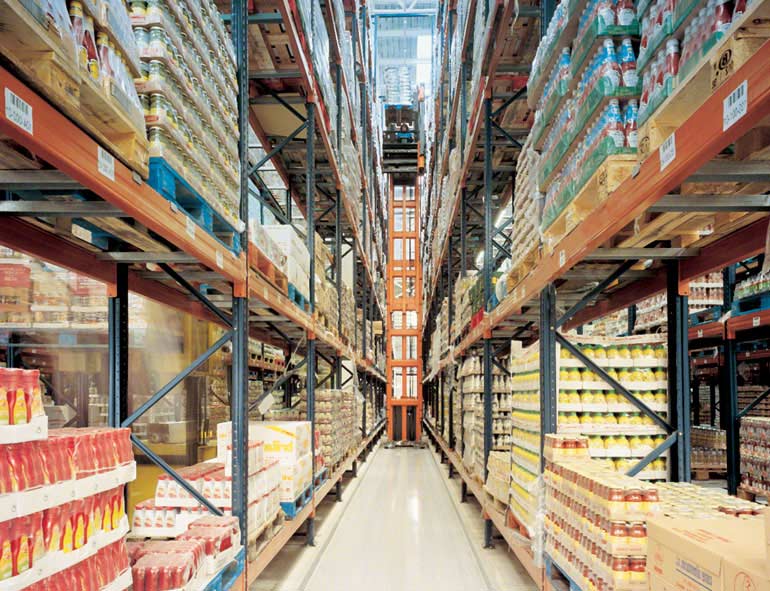 Warehouse for high level pallet picking.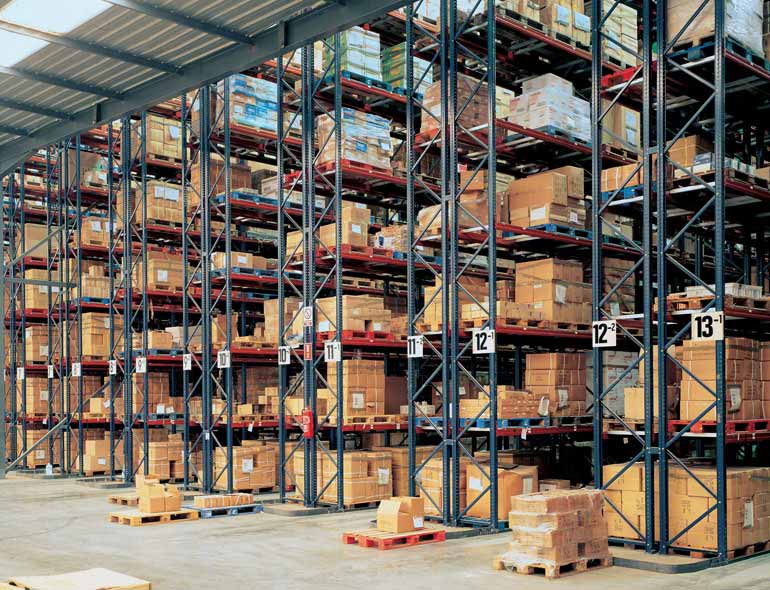 Mixed warehouse.
Preparing orders directly from the pallet racking units has certain limitations that must also be taken into account. Emptied pallets must be replaced by others stored in the reserve area. In some warehouses, the higher levels are used for storing these reserve units, which replace the lower units used for picking.
For high consumption products, it is advisable to place two pallets of each SKU at the picking levels, to avoid delays in replenishing stock (while one is being replaced, the other contains the product). Furthermore, to increase the number of lines, storage and replacement aisles must alternate with those for preparing orders.
Levels are often fit with racking at the bottom of the pallet racking units to facilitate picking. With this type of solution, high rotation products can be stored on pallets placed directly on the ground.
As a safety precaution to prevent accidents, forklifts must not enter aisles where an operator is carrying out the picking, unless under the control of that same operator.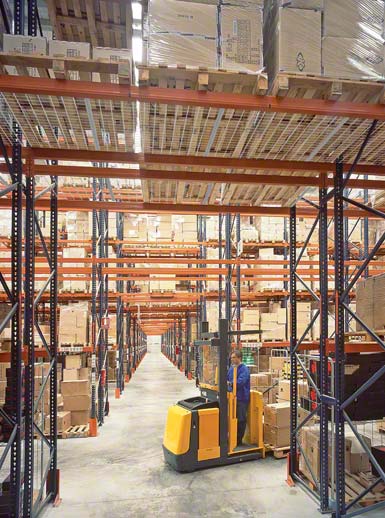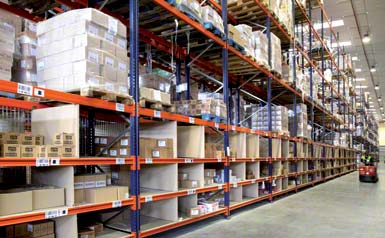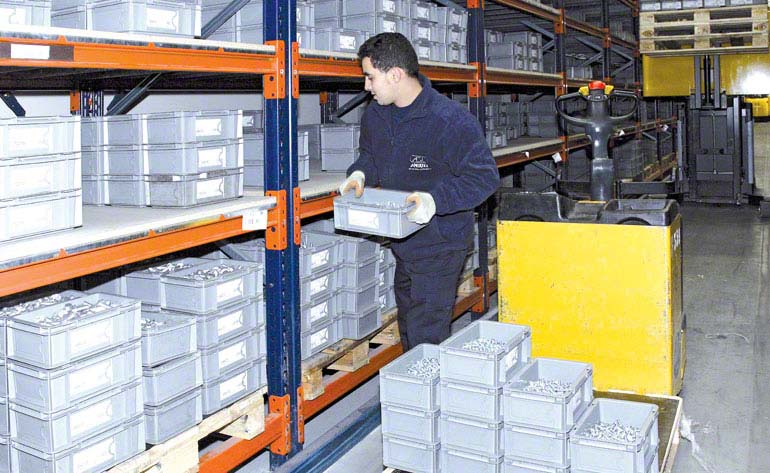 Operator picking directly from a pallet.