Sustainable procurement for green logistics
September 30, 2022
Companies that practice sustainable procurement purchase the materials they need to do business with a view to diminishing their environmental impact.
Planning that includes sustainable procurement actions promotes green logistics, which curbs the carbon footprint generated by logistics operations and makes rational use of supplies.
What is sustainable procurement?
Sustainable procurement consists of buying the supplies you need to manufacture and/or sell products while striking a balance between management efficiency and the adoption of best practices to reduce your environmental footprint.
According to a study from the Stanford Graduate School of Business and global sustainability ratings agency EcoVadis, sustainable procurement involves "the adoption and integration of corporate social responsibility principles into a company's procurement processes and decisions while ensuring stakeholder requirements are met."
Sustainable procurement plays a strategic role in a business's sustainability efforts. Consulting firm McKinsey says: "Two-thirds of the average company's environment, social, and governance footprint lies with suppliers. Procurement leaders who take bold action can make a decisive difference in sustainability."
The stages that integrate sustainable procurement range from product purchasing to storage and inventory management. The first phase is the procurement of the goods the company needs to transact its business. This relates to selecting suppliers and taking into account factors such as price, quality, delivery date, and payment conditions. The second stage refers to the organization of the space set up to store the goods that will be used by the production department, as well as finished products. Lastly, inventory management determines the amount of stock needed to cover manufacturing and sale requirements.
How to achieve sustainable procurement
Companies can employ several strategies to implement sustainable procurement, for example:
Incorporate sustainable practices. Integrating sustainability goals in procurement processes makes it easier to adopt best practices that take into account both business performance and sustainable management to reduce your environmental footprint.
Choose sustainable suppliers. Companies that foster sustainable procurement tend to select suppliers that promote sustainable policies when conducting their business.
Establish procurement KPIs. Using sustainability key performance indicators (KPIs) to measure suppliers' performance lets you identify areas for improvement and ensure that objectives are met.
Implement digital management. Deploying warehouse management software ensures the efficient supply of raw materials to the production lines. This program optimizes resources, preventing overproduction and the waste of raw materials to promote sustainable development.
Invest in automation. In the storage phase, automatic handling equipment helps to optimize processes and cut emissions of polluting gases. It does this by reducing traffic from traditional internal combustion engine forklifts. Moreover, automated facilities can operate in lights-out mode as dark warehouses, lowering their carbon footprint.
Carry out preventive maintenance. Prevention also supports sustainable procurement. Having an industrial maintenance plan can increase throughput in the facility and prevent possible equipment malfunctions.
Benefits of sustainable procurement
Practicing sustainable procurement positions your company as ethically minded and helps to improve quality and control over all products. It also enables compliance with applicable regulations and legal obligations.
Sustainable procurement provides advantages such as:
Cost savings in procurement.
Fewer risks in purchasing goods from suppliers.
Compliance with environmental and social legislation.
Improved customer perception of your brand.
Optimized resources and less inventory waste.
The most obvious gain is cost savings. Suppliers that implement sustainable development put more emphasis on improving resource efficiency, limiting energy costs, and recycling materials for their subsequent reuse.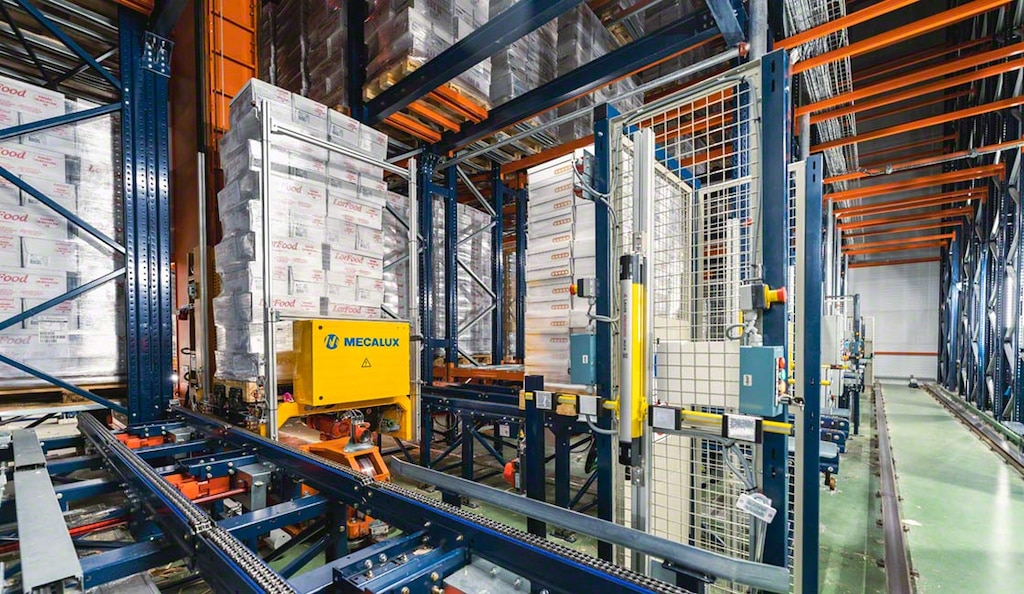 In addition, fostering sustainable procurement actions improves end customer service and strengthens your brand's image and reputation. It demonstrates your company's commitment and interest in promoting a sustainable and competitive supply chain.
Process digitization for sustainable procurement
Having an organized, coordinated warehouse with full visibility of everything occurring is key for rational, sustainable procurement management. Implementing a warehouse management system (WMS) enables you to monitor all procurement processes to assess their impact on operations in your facility.
An advanced WMS will have modules that analyze KPIs and monitor warehouse throughput. Easy WMS from Interlake Mecalux, for instance, features Supply Chain Analytics Software, which provides useful data on the main warehouse activities. Based on that information, the warehouse manager can introduce strategic measures to enhance productivity and sustainability.
Easy WMS from Interlake Mecalux also has the WMS for Manufacturing module. This program manages the bill of materials (BOM), the complete list of raw materials, parts, and tools needed to manufacture a certain product. With this system, purchasing the necessary production materials is much more accurate, in line with sustainable procurement. The software closely tracks the status of the raw materials used in each stage by integrating with other computer programs such as a manufacturing execution system (MES) or an enterprise resource planning (ERP) system.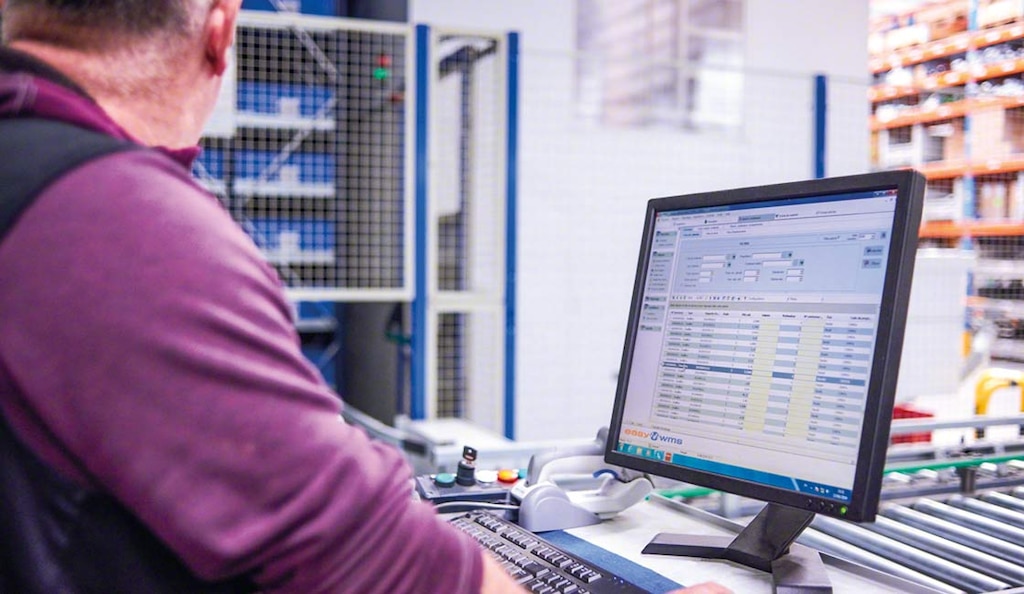 Sustainable procurement for today and tomorrow
Business's commitment to sustainable procurement is a growing trend. According to a report from KPMG, "80% of companies worldwide now report on sustainability." The authors also say that "sustainability and ESG [environmental, social, and governance] reporting is now widely recognized by financial stakeholders as a critical component of corporate reporting."
The future of the supply chain lies in sustainability. The report 2021 Sustainable Procurement Barometer by EcoVadis indicates that sustainable supply could be vital for businesses in this post-pandemic environment: "As procurement teams look to rebuild, many are realizing that strong sustainable procurement practices are essential to bolstering resilience and creating value."
Technology's potential for fostering sustainable procurement is unquestionable. It enables better leveraging of resources while reducing production waste and energy consumption.
At Interlake Mecalux, we're specialists in implementing automated storage and management systems that promote sustainable flows of supplies, materials, and services to ensure efficient procurement. Don't hesitate to contact us. One of our expert consultants will advise you on the technology that best matches your needs so you can benefit from sustainable procurement.