September 27, 2021
An SSCC code — Serial Shipping Container Code — is a logistics standard used in the supply chain to identify each storage or transportation unit that enters or leaves the warehouse.
This ID system is key for achieving total traceability in logistics, as it provides the details on each shipment and the exact content of a unit load, whether it's a pallet, a box, or another type of container.
In this post, we crack the SSCC code, explaining what information it contains, how it's generated, and why it's so important in logistics.
What's an SSCC code?
A Serial Shipping Container Code, more commonly known as an SSCC label, is a logistics identification system that records each storage or transportation unit by means of a unique digit code. The SSCC code is a widely used international standard developed and managed by GS1, an international organization responsible for the most well-known standards used in the supply chain.
This code attributes an 18-digit sequential number to each transportation or storage unit. This identifier, included on the label of each unit load, makes it possible to strictly monitor the goods throughout the supply chain, from management of the purchase order to transportation and delivery to the end customer.
To automate the reading of this global standard, the SSCC can be encoded in a barcode — usually GS1-128 — or an RFID tag. This makes it easier to register item details along all supply chain links through which the product passes.
This international standard also forms part of new logistics communication strategies between businesses. The SSCC code, for example, is integrated in the information exchanged by companies' warehouse management systems (WMSs) and enterprise resource planning (ERP) systems by means of advanced shipping notice (ASN). With this electronic document, suppliers can notify customers of upcoming shipments. In addition to the SSCC, the ASN reflects information such as the delivery date and terms and unit load characteristics.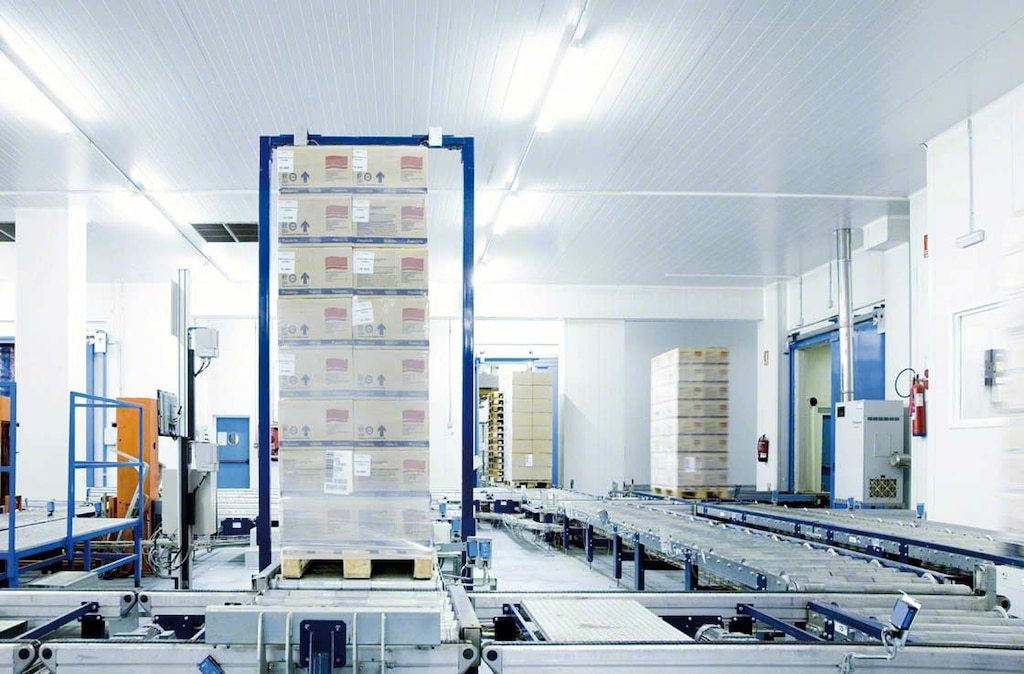 Importance of SSCC codes in logistics
The main benefit of an SSCC barcode is the ability to identify each unit load via a combination of unique digits. But its implementation also brings other advantages:
Traceability throughout the supply chain SSCC codes simplify monitoring of any kind of good by all supply chain stakeholders: suppliers of raw materials, manufacturers, distributors, etc.
Agility in good receipts and dispatch. Codification of the SSCC in barcodes or RFID tags automates reading of the data and its entry in the system, speeding up order management.
Unlimited sequences. The combination of 18 digits makes it possible to create a practically limitless number of variants. If the GS1 company prefix is 7 digits long, the business can create 10 billion different SSCC labels.
International standard. As the SSCC is a global standard, it facilitates the interpretation of this codified information across the supply chain.
Integration with other standards. The SSCC code is integrated in other dispatch documents, such as the advance shipping notice.
These advantages make SSCC barcodes essential for minimizing errors in order management, transportation, and deliveries to end customers. Any company can generate an internationally standardized SSCC code to be read around the world.
Difference between SSCC and other standards
The different codes and standards that govern logistics and its functions are often confused. There are multiple supply chain labels that facilitate the reading and exchange of information between organizations.
For example, there's a tendency to mix the concepts of SSCC and GS1-128, two standards of the GS1 organization. GS1-128 is an international barcode standard that's extremely common in logistics and encompasses a wide range of information, including the SSCC code.
Likewise, the SSCC can be confused with the GTIN (Global Trade Item Number). There is, however, a clear difference between both codes: while the SSCC provides information on the shipment and container contents, the GTIN only includes commercial data (total price of the load, unit value, net weight, etc.).
SSCC code structure
the configuration of an SSCC code is based on the following structure:
Application Identifier: this numeric value (00) denotes that code pertains to an SSCC label. The two zeroes indicate to the reader that the code is a standard SSCC and doesn't include other data such as batch number (10), expiration date (17), or serial number (21).
Extension Digit: number from 0 to 9 set by the company itself. It mainly serves to lengthen the combination to ensure that each unit is uniquely identified.
GS1 Company Prefix: comprising 7 to 9 digits, this is the fixed part of the code. It represents the number assigned to the company by the competent GS1 authority.
Serial Reference: 6 to 9 digits. Depending on the length of the fixed GS1 Company Prefix, this combination of numeric values designates an exclusive code for each unit load.
Check Digit: number from 0 to 9 created from an algorithm extracted from the combination of digits. It is used by GS1 to validate that the SSCC code structure is unique and, therefore, correct.

Generating an SSCC label
An SSCC barcode can be created manually, or automatically by means of a warehouse management system (WMS). To generate it without the help of a digital app, these are the steps to follow:
Step 1. Application Identifier. The SSCC code must always start with 00, which lets the barcode reader or RF scanner know that the value it is interpreting pertains to an SSCC code.
Step 2. Extension Digit. This is the digit from 0 to 9 assigned by the company generating the SSCC to make the combination of digits longer so that it is unique for each unit load.
Step 3. GS1 Company Prefix. Number assigned by the GS1 authority and that identifies each company. It can be 7 to 9 digits long.
Step 4. Serial Reference. Combination of numbers designed by the company to establish an exclusive ID for each logistics unit received in the warehouse. Together with the GS1 Company Prefix, it must add up to 17 digits.
Step 5. Check Digit. Number from 0 to 9, generated by the GS1 Check Digit Calculator to validate that the SSCC code is unique.
It's getting more and more difficult, though, for organizations to create codes for each logistics unit manually. A warehouse management system such as Easy WMS from Interlake Mecalux automatically generates and assigns a unique SSCC code to each unit load. This enables the logistics manager to identify the loads along all the phases they will go through in the facility.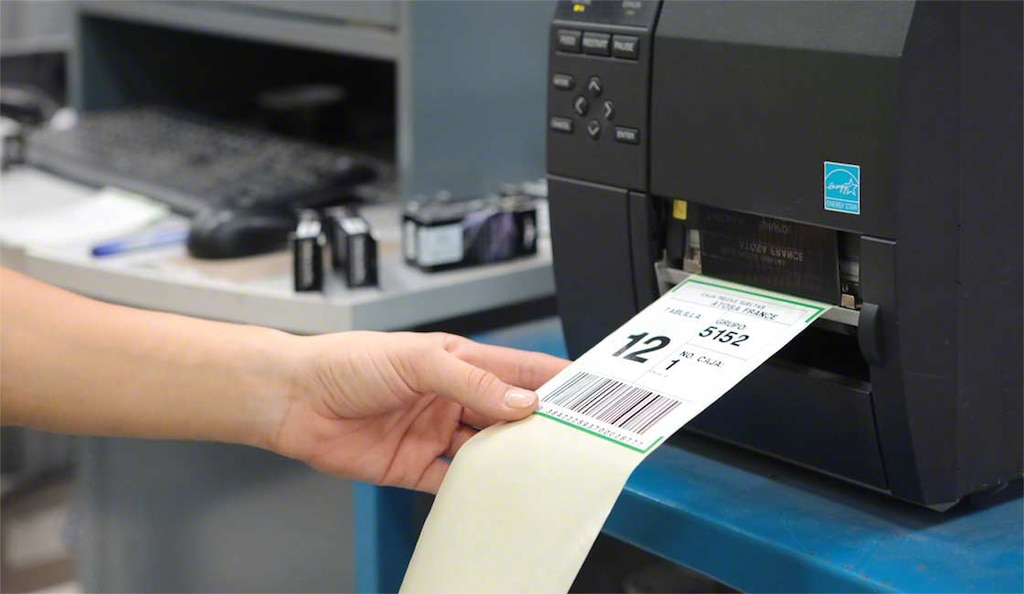 SSCC code: traceability and control in goods shipments
Along with other international standards for logistics information exchange, SSCC codes are critical for speeding up tasks such as goods receipt, order processing, and product delivery according to the terms agreed upon with each customer. The use of these unique identifiers in logistics labels guarantees product traceability throughout the supply chain.
Against a backdrop of constantly increasing order volumes, it's impossible to create SSCC codes for each unit load manually. For this reason, it's advisable to use a program such as Easy WMS, which assigns each container a unique code, avoiding errors stemming from manual management. Interested in improving your stock control and ensuring speedy, efficient deliveries? Don't hesitate to contact us. One of our expert consultants will work with you to come up with the best solution for your business.