November 8, 2022
A raw material warehouse plays a key role in the manufacturing process: it stores materials until they are needed on the production lines. Managing goods that are difficult to handle — e.g., plastics, abrasive materials, and liquid components — makes stages such as storage and order picking more complex. Effectively designing your facility and flows of goods to production can ensure the uninterrupted supply of raw material to the manufacturing lines..
What is a raw material warehouse?
A raw material warehouse is a facility that stores components or materials that will subsequently be used on production lines to manufacture products. These types of centers house unprocessed goods, i.e., those that haven't undergone a production process. Besides storing raw material, these facilities are charged with ensuring the smooth supply of goods to the production lines.
Raw material warehouses are usually located near the manufacturing area to speed up the movement of products. In supply-chain procurement, syncing logistics facilities with production centers is essential for efficient operations.
Raw material storage calls for maximum inventory control: determining the amount of stock necessary and making sure that materials are received regularly are decisive factors for supplying the production lines nonstop.
Product traceability — a basic requirement in any logistics facility — is especially critical in a raw material warehouse. The logistics manager must know the exact location of all the goods to guarantee quality standards in the production process.
In these facilities, raw materials are deposited into different types of unit loads, mainly boxes, containers, or pallets. When planning the design of the center and the storage systems, it's important to take into account variables like the type of goods to be housed, the company's manufacturing needs, and product demand. The warehouse layout design is crucial for supplying production. This is because properly distributing the space facilitates storage and the movement of goods to the manufacturing lines.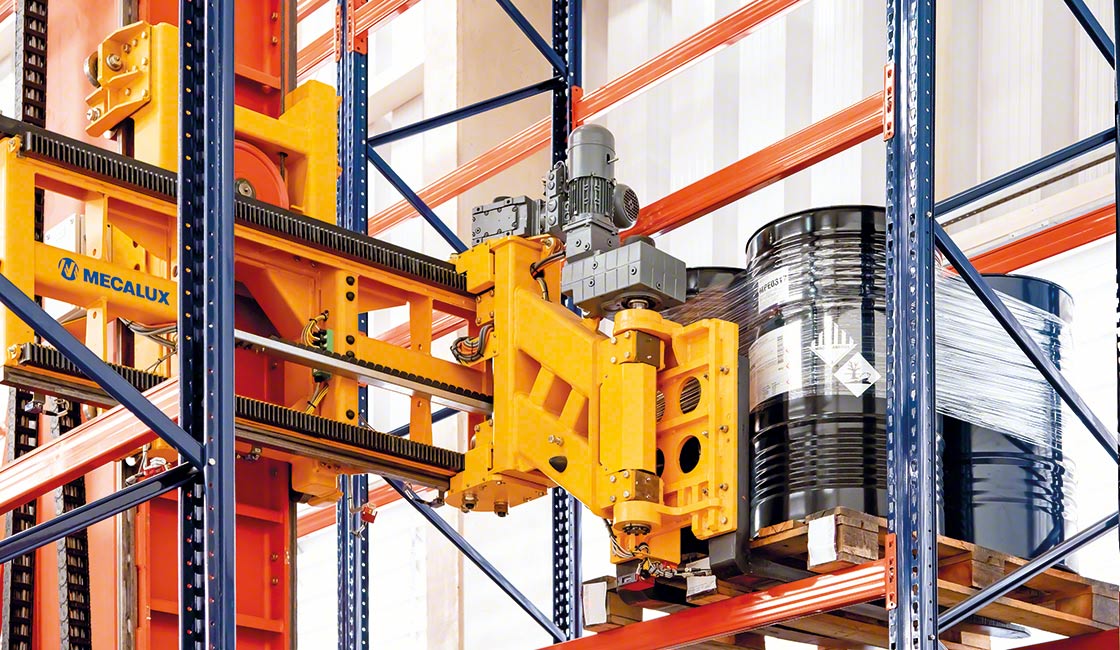 What are the objectives of a raw material warehouse?
A raw material warehouse should have clearly defined objectives to enable the following:
Preserve the materials' quality and safety standards. The facility should be outfitted with systems that keep the raw materials in good condition and move them to the production lines safely.
Control stock management. The warehouse should have tools that provide tight control of available inventory and minimize the risk of stockouts in the production plant. The logistics manager must monitor metrics such as safety stock (additional goods stored for contingencies) and the reorder point (when to purchase more products from a supplier and in what quantity).
Ensure the supply of raw materials. The warehouse receives goods from suppliers and dispatches them when a production order is issued requesting that raw material. The facility should be configured to adapt to manufacturing needs and guarantee supply to the production lines.
Examples of raw material warehouses
The main logistics function of a raw material warehouse is to maintain a continuous flow of goods to the production lines. In these centers, it's standard practice to replace conventional handling equipment with automated storage and retrieval systems (AS/RS). Examples are stacker cranes for pallets or boxes, which expedite the movement of raw materials.
We can see how automation drives logistics efficiency in the raw material warehouse of Aromaty Fragrances in Louveira, Brazil. "We're gearing up for Industry 4.0 by incorporating new technologies into our processes. And we're succeeding thanks to Mecalux, a powerful ally that's helped us enhance our storage tasks and raw material movements," says company President Alfredo Del Vigna.
Mecalux equipped the Aromaty Fragrances facility with an AS/RS trilateral stacker crane that picks the raw materials stored in barrels and deposits them on pallets. To deliver the raw material to production, the business uses the Easy WMS warehouse management system. This software supervises goods receipts, assigns each product a location, and directs pallets to be sent to the manufacturing lines when needed.
When raw materials are stored in boxes or containers, organizations can install mini-load systems, which act as storage buffers. This type of storage solution was installed in Schaeffler's production plant in Elgóibar, Spain. "Our objective was to ramp up our efficiency and minimize potential errors. We also wanted to make the most of the available surface area, gaining space to add more production lines at any given time," says the business's logistics manager.
An automated internal transport system connects Schaeffler's raw material warehouse to its production plant. "The AS/RS for boxes has met all our needs: it takes advantage of the available space and is perfectly connected to the production lines via the lifts and conveyors for boxes," says the multinational company's logistics manager.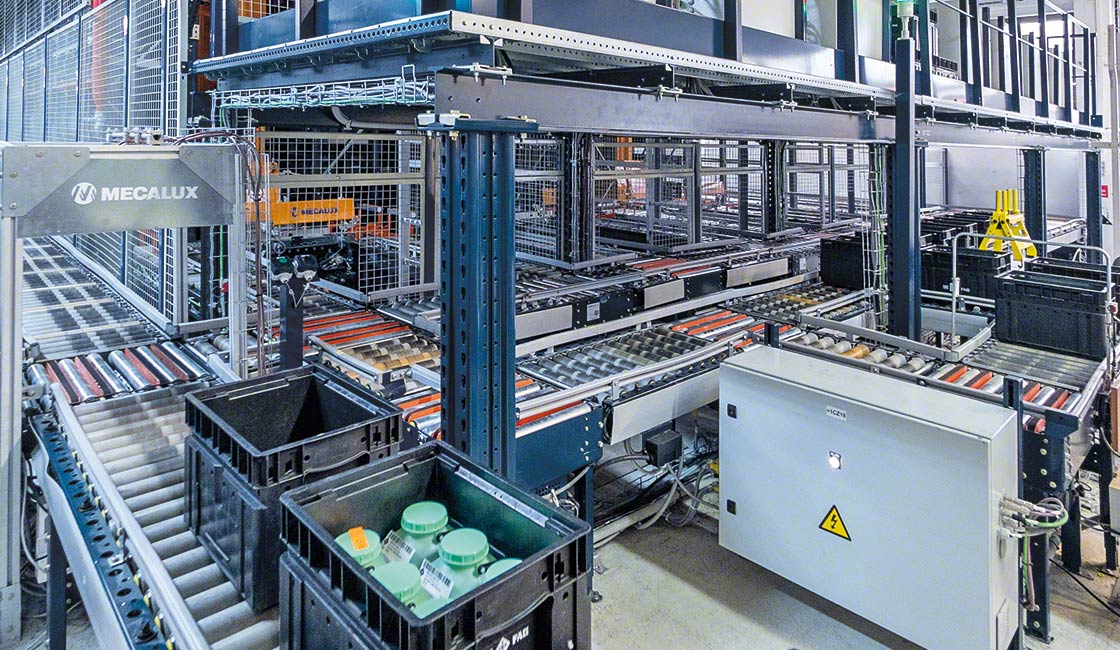 Inventory management is fundamental in a raw material warehouse. Process digitization ensures real-time, comprehensive control of the status of the goods to avoid errors in the supply of raw materials. Easy WMS, the warehouse management software from Interlake Mecalux, has given French business Dexel full traceability of its raw material. "Our priority is to have a complete record of our products, knowing detailed information on the manufacturing and logistics processes that each of them has undergone," says Nathalie Burgals, Finance Manager at Dexel.
To organize movements of materials to the production lines, Dexel is also equipped with the advanced WMS for Manufacturing functionality. This Easy WMS module coordinates with Dexel's manufacturing execution system, facilitating the just-in-time supply of raw materials and preventing stockouts in the production plant.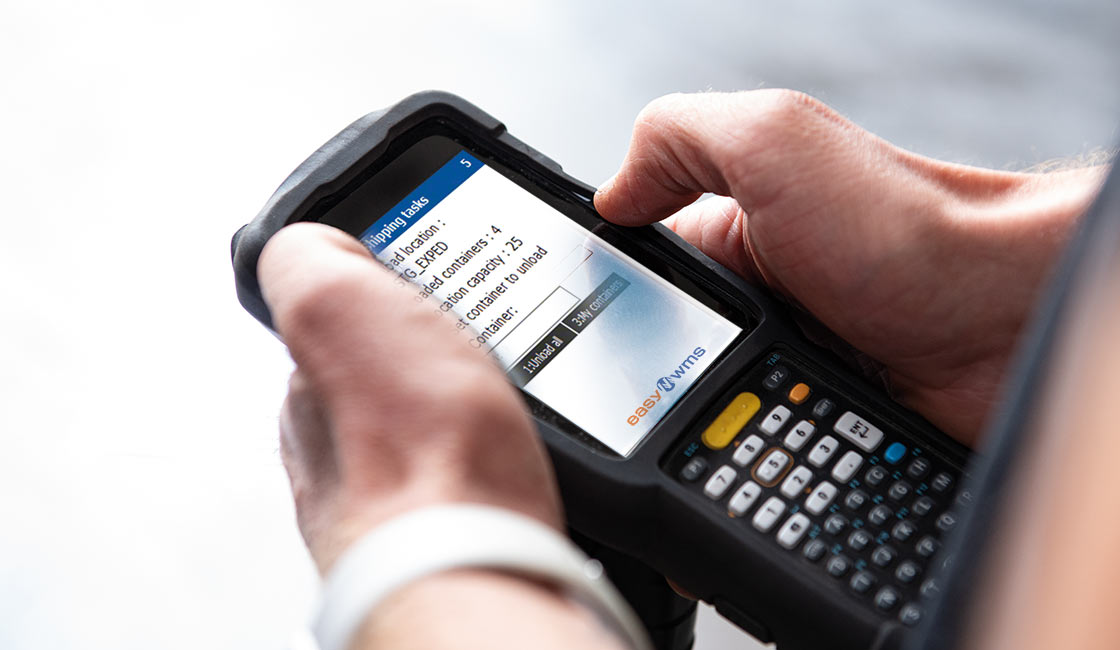 Raw material warehouse: the step to effective production
Setting up raw material warehouses near production lines fosters streamlined supply-chain procurement: it enables continuous flows of goods between the storage and manufacturing areas. There are multiple automated solutions available to adapt to each business's particular characteristics. And many companies turn to automation to ramp up the throughput of their raw material warehouses.
Swapping out manual processes for warehouse management software lets you control your inventory and avoid stockouts on the production lines. Looking to maximize the performance of your production processes with a raw material warehouse? Don't hesitate to contact us. One of our expert consultants will advise you on the best solution for your company.