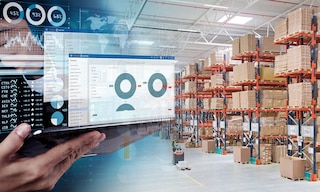 3PL warehouse software: what is it and how does it work?
January 31, 2023
Third-party logistics (3PL) providers that use software in their warehouses have a twofold objective. On the one hand, they're looking to digitize operations to ensure efficient service. On the other, they want to respond to their customers' demands quickly and accurately. The ecommerce boom has brought with it more exacting consumer demands. This highlights the need for processes that minimize the risk of error and guarantee that products are delivered as agreed-upon.
The role of a 3PL provider, a service model that allows companies to outsource their logistics operations, is becoming increasingly important. This can be seen in a study by consulting firm Accenture, which points out the need for 3PLs to offer quality, comprehensive service: "91% of executives surveyed acknowledge that their customers are now asking for end-to-end logistics services handled by a single provider. Traditional logistics companies have no choice but to change. They must become more responsive, more agile, and resilient. Their customers count on it. And their relevance — and very existence — depends on it."
What is 3PL warehouse software?
3PL warehouse software is an application that coordinates and orchestrates operations like product storage, order processing, order monitoring, and delivery route optimization. 3PL logistics operations are usually controlled with programs such as a warehouse management system (WMS). They can also be supported by applications such as an ERP (enterprise resource planning) system, a TMS (transportation management system), or a DOM (distributed order management) system.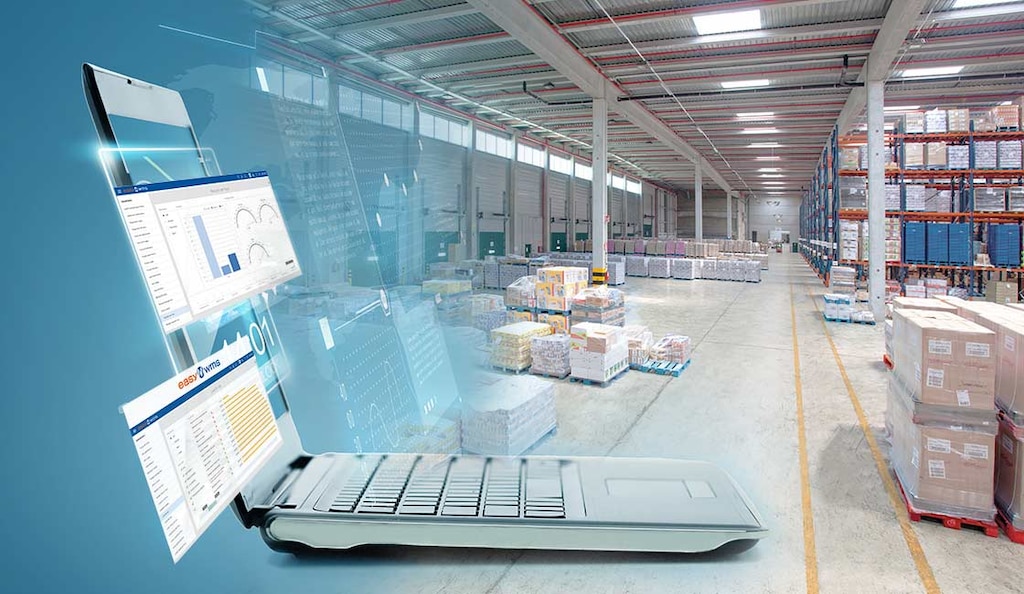 3PL warehouse software helps logistics providers make decisions about the storage, picking, and dispatch of their customers' orders. The program controls inventory in real time, automates stock management, and syncs all operations between 3PLs and their customers.
3PL providers typically house products belonging to multiple customers in various facilities, making stock control quite complicated. With 3PL warehouse software, companies that manage the logistics operations of third-parties can ensure accurate goods control and streamline multi-location inventory management. After all, when they hire a logistics provider, customers demand real-time stock visibility.
Needless to say, digitizing operations such as product storage, order picking, and fleet management leads to better logistics service for end customers. 3PL warehouse software limits the possibility of error, reduces operating costs, and promotes a more efficient relationship between 3PL providers and their customers.
What does 3PL warehouse software do?
3PL warehouse software features advanced functionalities to manage receiving, procurement, order picking, kitting, and dispatch processes, to name a few. These are some of the top functions of 3PL warehouse software:
Control inventory in real time: implementing warehouse management software enhances the organization of stock in the 3PL's different facilities and storage areas. The program logs movements of incoming and outgoing goods as they occur, limiting stock losses.
Design efficient pick paths: the software determines optimal operator routes for replenishment and picking processes. The result is shortened travel times and maximized throughput.
Direct operator tasks: via RF scanners, the software tells operators which tasks to perform. It sends them precise instructions on each operation, from goods receipt to order dispatch. The program can also coordinate other systems, e.g., pick-to-light and voice picking.
Automate slotting: the software assigns each product an ideal storage location based on a set of rules and criteria preestablished by the logistics manager.
3PL warehouse software also has specific functions for multi-customer/multi-location scenarios. The program indicates the condition, location, and owner of each good at any given time, facilitating inventory management and eliminating the risk of error.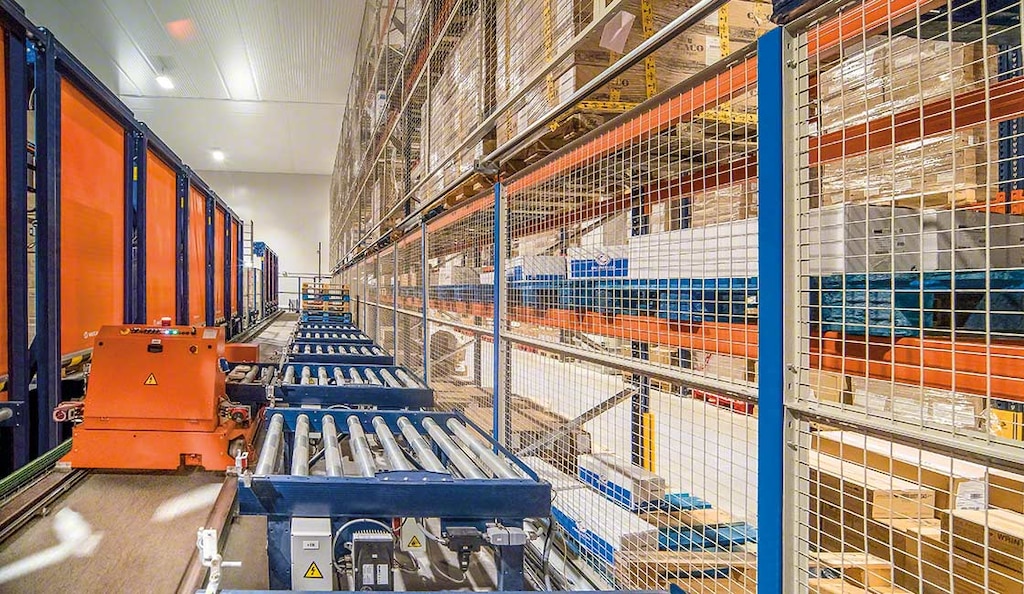 Easy WMS, the 3PL warehouse software
Easy WMS is a scalable, cloud-accessible software program with an intuitive interface. It provides specific solutions for all industries, thanks to its wide range of integrated functionalities. The WMS from Interlake Mecalux gives companies comprehensive stock control across their facilities and full product traceability throughout the supply chain.
Easy WMS features advanced modules to respond to the specific challenges of logistics providers:
Multi Carrier Shipping Software: coordinates order packing, labeling, and shipping in line with the demands of each transportation agency. The program also simplifies the logistics provider–carrier relationship, automating information flows for fast, efficient delivery.
3PL Warehouse Management Software: streamlines communication between 3PLs and stock owners. The software gives the customers of logistics providers remote access to the WMS so that they can know the status of their products in real time. The advanced 3PL Warehouse Management Software functionality lets users filter stock in the facility based on attributes such as expiration date, location, and product quantity per SKU.
3PL warehouse software: examples
The Mecalux Group has extensive experience implementing management software in the facilities of 3PL providers. Let's check out two of its international success stories:
La Ruche Logistique (France): in the facility of this 3PL, Mecalux software coordinates all operations to cope with rapid ecommerce growth. "With Easy WMS and Multi-Carrier Shipping, we're more productive and faster in preparing and distributing orders. Plus, we've optimized our storage space, and — most importantly — we no longer make mistakes," says Thomas Largeron, Manager of La Ruche Logistique. The Mecalux software has sped up order processing and dispatch by guiding operators in their tasks and automating location management.
HAVI (Portugal): present in more than 100 countries, renowned 3PL HAVI relied on Mecalux to modernize its warehouse. Mecalux implemented the latest storage technologies, including the automated Pallet Shuttle system with transfer cars and stacker cranes. With a total surface area of over 2.47 acres, HAVI's logistics center is divided into three areas operating at different temperatures: frozen, refrigerated, and ambient. The Mecalux software controls processes and product movements to ensure that the goods are properly stored. "Now, we can adapt to changes in our business activity and better control the shelf life of the food. We're also more efficient in order management," says a Havi Logistics representative.
Efficient 3PL warehouse software
Managing 3PL operations is an extremely complex process. As a result, providers are implementing digital solutions that streamline tasks and prevent errors in order fulfillment. Software like Easy WMS from Interlake Mecalux is a tool that guarantees product traceability across all supply chain phases.
Our WMS offers personalized solutions to respond to the logistics challenges faced by each production sector. This is the case of the 3PL Warehouse Management Software module, which increases inventory visibility for both the logistics provider and the owner of the stock in the facility. The module configures personalized views of Easy WMS for each user, facilitating direct interaction between 3PLs and their customers. Interested in finding out how you can benefit from Interlake Mecalux warehouse management software? Don't hesitate to contact us. One of our expert consultants will walk you through our wide range of digital solutions.