Alinatur: advanced technology in pet food management
10/07/2020
Alinatur, a company specializing in the manufacture of dry food for dogs and cats, was seeking to optimize the space at its logistics center in Lorca (Murcia). The company will be installing a Pallet Shuttle automated warehouse attended by transfer cars that will provide storage capacity for 5,000 pallets. Easy WMS will be used to manage all operations, optimizing movement flow and supervising stock in real time.
Standing 63' tall, the warehouse will consist of a single aisle 123' long with two blocks of racking on each side. Seven transfer cars (one at each storage level) will move the goods to the corresponding channel. Once there, the Pallet Shuttle will automatically move the pallets to their corresponding slot.
In addition, to speed up the movement flow, the new warehouse will be connected to the production lines by means of a conveyor circuit.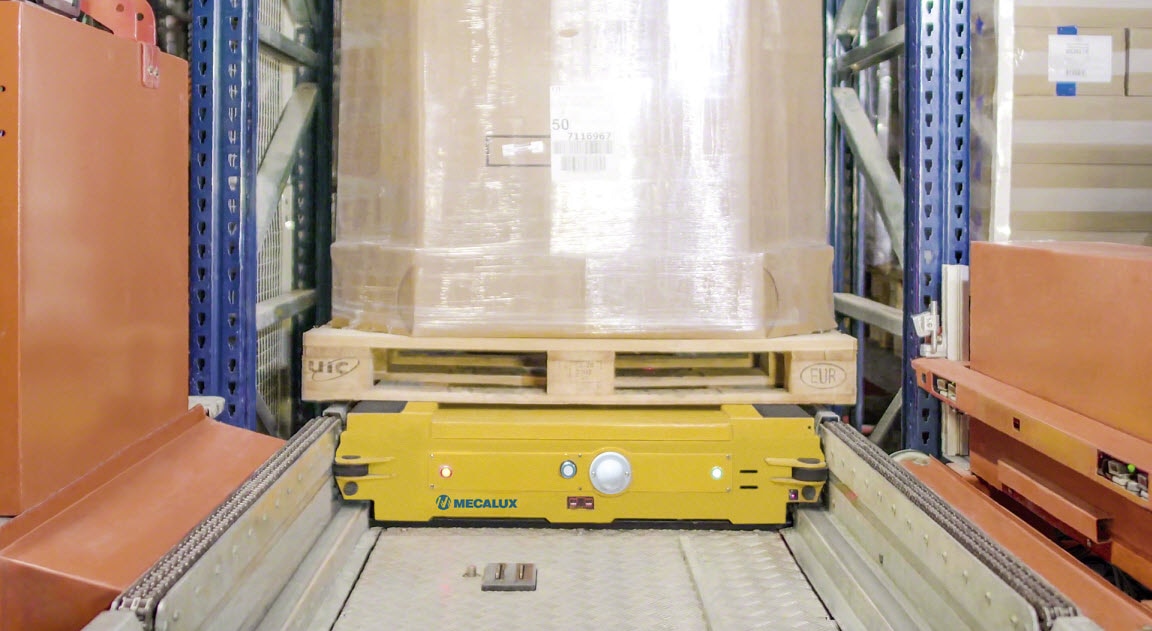 Quality pet food
Alinatur is the manufacturer of dry food for dogs and cats with the highest production capacity in Spain. It has its own brands that are distributed both domestically and abroad. Pet welfare is this company's priority. That is why all the processes in its production chain are designed to ensure that its products are completely healthy for pets.