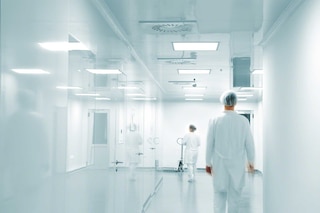 Cleanrooms: how to eliminate contaminants
December 2, 2020
Cleanrooms arose from the need of sectors such as the pharma, food, and chemical industries to remove airborne particles in order to prevent the contamination of their products. This contamination could alter the quality of the goods or cause infections, posing serious health and financial risks as well as potential damage to a company's corporate reputation.
For these reasons, firms in certain sectors need to set up cleanrooms, which are akin to white and sterile rooms.. These spaces are specifically devised to be kept under specific environmental conditions free from pollution. To do this, the design and construction of these rooms comply with the regulations governing their use. At the same time, it's essential to perform regular and extremely stringent cleaning and disinfection tasks.
In this article, we'll analyze cleanrooms and white rooms: their design, their applications, and how to build them in a warehouse.
What's a white room?
These spaces are clean, sterilized working areas where air hygiene levels, pressure, temperature, humidity, and light are strictly controlled, within the limits determined by the applicable regulations. Various processes and operations are carried out in these rooms in a secure manner, thus, preventing them from becoming contaminated in any way.
These types of installations have to be built and designed to precision and have the proper equipment, for example, HEPA ventilation systems, air showers, SAS (Security Airlock System) doors, and so on. Only authorized personnel may access the white room to carry out the pertinent tasks without exposing the goods to pathogens that could contaminate them.
Applications of white rooms and cleanrooms
The concept of a white room originated with hospital operating rooms. Obviously, to perform surgical procedures, it's vital to properly ventilate these spaces, sterilize the equipment used, and implement strict hygiene standards.
Next came the adoption of cleanrooms by industry to control contamination levels, which is basic for ensuring the safety of the goods manufactured in them. This has resulted in the use of cleanrooms throughout many sectors: food, healthcare, technology, etc.
The presence of microorganisms in the environment can change the properties of certain products. For example, in the case of food (whether meat, fish, dairy, vegetable, or ready-made meals), bacteria can pose a risk to human health, causing food poisoning and infections.
Cleanroom standards
Controlling and minimizing contamination levels in a cleanroom is no simple task. Doing so requires the space to be designed in an extremely precise way. A multitude of aspects need to be considered: the technical specifications for its proper functioning (HEPA filters are critical here), construction regulations and the necessary equipment, and personnel and goods flows.
The design and construction process entails the implementation of the standards listed below. Their criteria determine how a cleanroom should be built:
GMPs (good manufacturing practices). These consist of international standards on the production of medication, cosmetics, and food in optimal conditions. In the US, these are regulated by the US Food and Drug Administration (FDA). To comply with FDA requirements, it is not merely necessary to ensure clean air; the cleanroom must also have adequate temperature distribution, appropriate lighting, and fire protection systems. At the same time, the materials used and surfaces on which operations are carried out must be sterile.

ISO 14644. This international standard developed by the International Organization for Standardization (ISO) specifies air cleanliness in cleanrooms. This standard classifies rooms into nine categories, establishing maximum limits for particles inside these spaces. Depending on the industry, this classification can be more or less restrictive, ranging from just 0.2 microns of particles per cubic meter of air (aerospace, pharmaceutical, and hospital sectors) to 293,000 microns. The main objective of a cleanroom is to minimize the creation, retention, and introduction of polluting particles in that space.
Cleanroom design and construction
Planning a cleanroom involves deciding on the distribution of the space and the type of cladding, doors, windows, and flooring, in addition to the filtration system points of access. In this process, it's important to take into account the purpose of the cleanroom and its external conditions.
The materials employed to construct cleanrooms must be of a higher quality than those used to build any other type of structure. The reason for this is that they must fulfill a series of conditions: durability, physical, and chemical resistance, cleanability (ease of cleaning), and proper performance in the event of a fire.
The ISO 14644 standard sets out some considerations in relation to cleanroom structures:
Cladding and roofing. These should be built using sandwich panels, which consist of two exterior sheets (normally galvanized steel) and an internal core that provides rigidity (and additional qualities such as good fire behavior and proper heat insulation). The various panels must be joined together in an extremely exact way to prevent the passage of microorganisms and accumulation of dust and to facilitate cleaning.
Doors and windows. Doors should also be made of insulating sandwich-type panels, while double-glazed safety glass windows should be installed.
Floors. These can have different finishes, depending on the goods flows in the space. Ideal floors are smooth (to prevent the accumulation of dirt), easily cleaned, and stable against the threat of microorganisms.
Lighting. Neutral white fluorescent lights should be used.
The next step in designing the room is to assess filtration, an essential criterion of cleanrooms. The air entering this sealed space is filtered to eliminate suspended particles and renewed multiple times a day to prevent the generation of dust. To do so, HEPA filters are installed. These are made of fiberglass capable of retaining microorganisms.
Likewise, it's necessary to control the climate of cleanrooms to ensure that the manufacturing process is carried out correctly, creating good working conditions for staff and minimizing any risk of cross-contamination.
Finally, it's advisable to equip the room with an SAS (Security Airlock System), a chamber formed by two high-speed doors (one leads to the chamber and the other, outside) that are never simultaneously open. This system prevents sudden changes in temperature and pressure each time the cleanroom is accessed.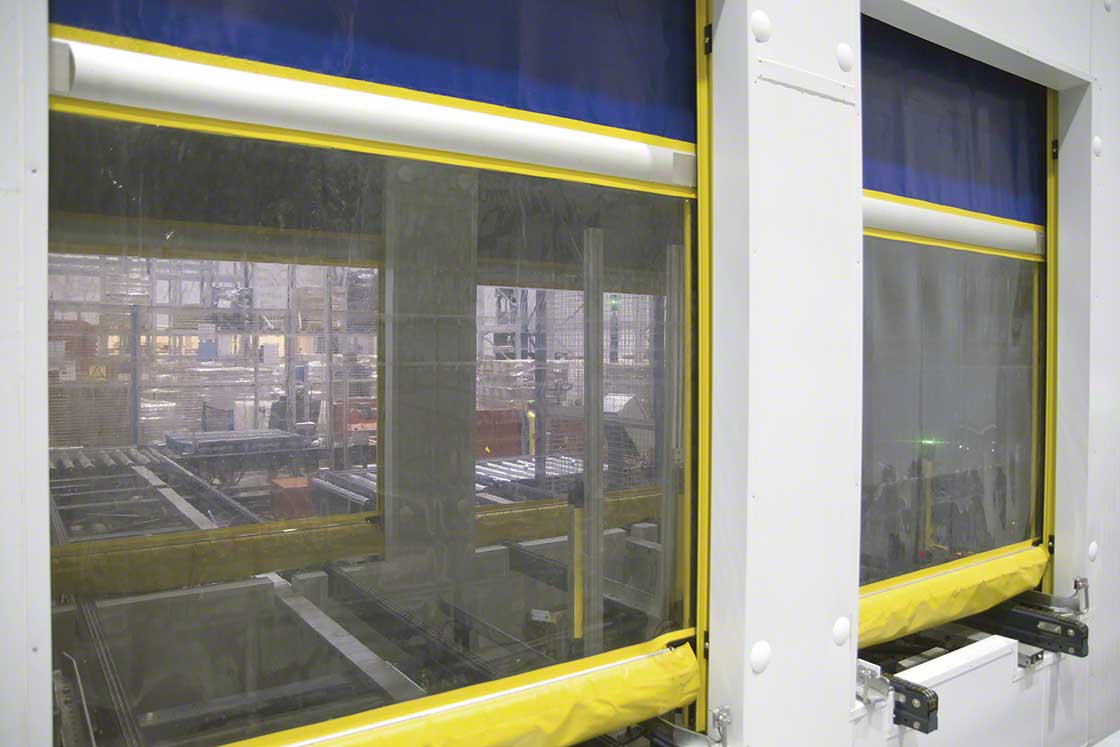 The importance of cleanliness in cleanrooms
Once the construction and design phase of the cleanroom has been completed, it's time to focus on maintenance, which is just as important. One fundamental requirement of cleanrooms is hygiene. It's imperative to control this in terms of both the staff and materials. To that end, operators must be properly trained and aware of how crucial this aspect is. They need to wear clothing specially designed to trap contaminants generated naturally by their skin and bodies. In certain cases, they need to don hairnets, gloves, and masks.
Points of access are another key point for cleanrooms, as they entail the greatest risk of particles entering the space. To minimize this risk, air showers are set up for the workers. They consist of enclosures devised to eliminate germs present on employees before they enter these spaces.
Cleanrooms in the warehouse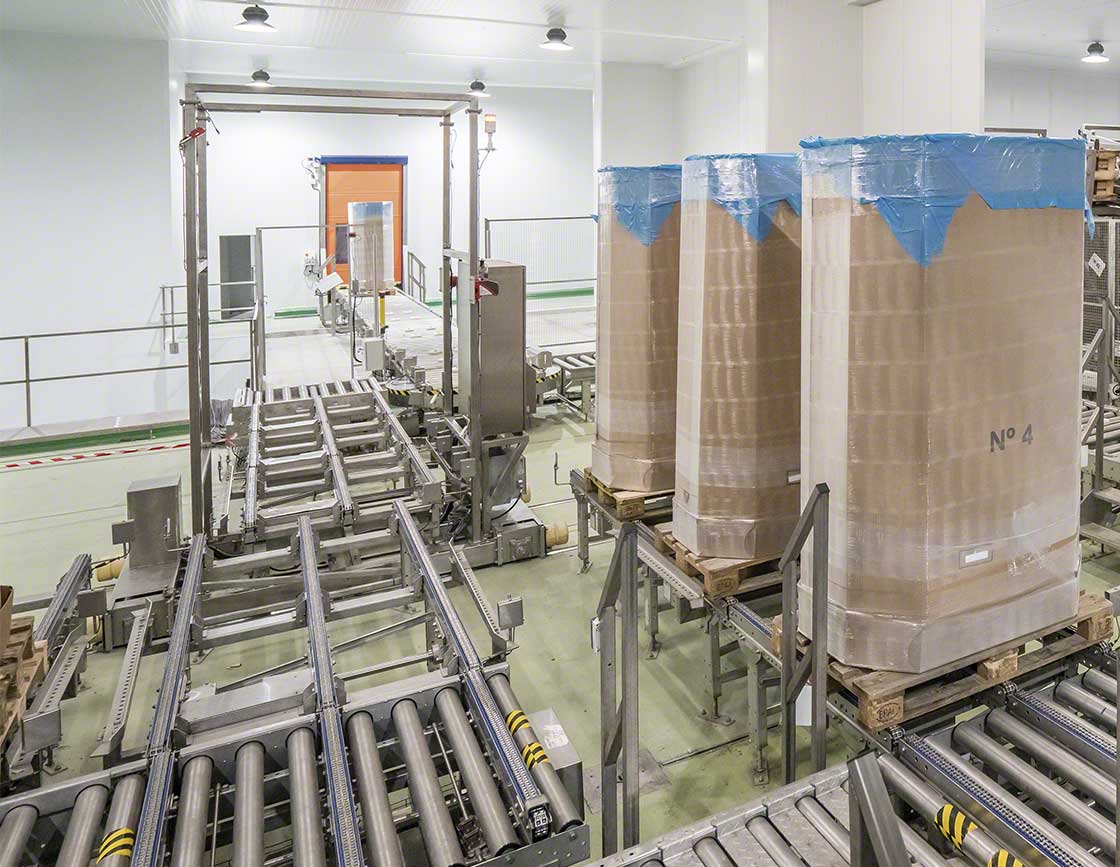 In the logistics field, the concept of the cleanroom has a very clear application: cold and freezer stores. These are spaces that are insulated to prevent the transmission of heat energy. Cooling is one of the most common methods for storing products (mainly food and drugs) for a certain period of time.
To ensure heat insulation in a cold store, the walls, ceilings, floors, and doors must be built with energy-resistant materials. In addition, it's necessary to install compressors and evaporators on top of the building. The main goal is to maintain a stable temperature during the entire logistics process and eliminate critical points that could break the product cold chain.
It's standard practice to build rack-supported warehouses that operate at a controlled temperature. Here, the metal racks themselves form the structure of the building, and the panels, vertical cladding, and roof are attached to the racking. These types of buildings occupy only the space absolutely necessary with the aim of maximizing storage space. Two of their greatest advantages are that they cut energy costs and continuously maintain the installation at low temperatures.
Cleanrooms and automated warehouses
In cold-temperature logistics, automation is increasingly gaining ground. It's a solution that maximizes storage capacity while providing total control over merchandise handling conditions. Conveyors and stacker cranes enable continuous and safe goods movements. All of this improves operation times and minimizes manual product handling (and the associated risks).
The following are the most common automated storage and transportation systems in cold or freezer stores:
Industrial conveyors. These replace traditional handling equipment and move merchandise automatically. Conveyors made of stainless steel are particularly suitable for these types of installations, as they are extremely resistant against corrosion.
Stacker cranes. In each aisle, a stacker crane is charged with moving goods from the warehouse entry points to the corresponding location. The racks can be single- or double-deep.
Pallet Shuttle system. Its operation is completely automatic, as it's equipped with a motorized shuttle that executes goods movements. This is one of the most efficient high-density systems, boosting productivity by ensuring a larger number of cycles.
When it comes to software, implementing a warehouse management system (WMS), such as Interlake Mecalux's Easy WMS, contributes towards increasing the productivity of automated installations. It's the nerve center that governs all the elements that interact in a logistics facility, from the handling equipment to operations for efficient product management.
Control, cleanliness, and security
Companies in sectors such as the food, pharma, and chemical industries are obligated to use cleanrooms and white rooms to manufacture and handle their products securely. These installations are isolated to ensure air cleanliness and prevent contaminating particles from entering these spaces and potentially damaging or degrading the quality of the goods.
In the logistics sector, completely isolated installations comprise cold or freezer stores. Products stored there must be kept at a controlled temperature. Therefore, thermal insulation is indispensable to keep the area cold.
Interlake Mecalux has extensive experience in implementing these types of warehouses for businesses in the food, chemical, and pharma industries. Let's take a look at three examples:
Bem Brasil. This producer of frozen precooked french fries equipped its freezer store (-22 ºF) with the automatic Pallet Shuttle system, which provides a storage capacity of over 33,000 pallets. The company chose this high-density system because it's ideal for mass-consumption products with a large number of pallets per SKU.
Schaal Chocolatier. This leading French chocolate maker has an automated warehouse made up of five aisles with single-deep racks providing capacity for 6,200 pallets. Four of the aisles operate at 57 ºF, while the fifth is kept at 41 ºF. The racks house the finished products, semi-finished goods, raw materials, packaging, and the tools needed for every shift.
Mega Pharma. Pharmaceutical company Mega Pharma built an automated rack-supported installation that can hold over 6,900 pallets. This state-of-the-art installation is maintained at a controlled temperature and equipped with three detached cabins where quality inspections are carried out.
If you're thinking about building a cleanroom at your facility, or an automated cold store, don't hesitate to contact us. We'll analyze your situation and help you pinpoint the best solution.