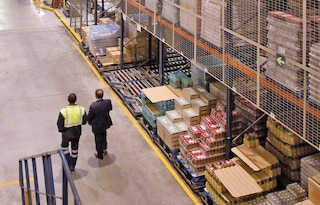 Which WMS is a hole in one?
April 2, 2019
Tracking down the best WMS, i.e., warehouse management system, resolves many problematic situations that highly complex supply chains face. Your choice in the matter shouldn't just be a hit or miss decision since a Warehouse Management System revolutionizes warehouse operations… but in a good way: steering your supply chain towards improvement.
What kind of warehouse needs a WMS?
Complex processes are par for the course in e-commerce and omnichannel logistics and have made using a WMS essential for the majority of warehouses these days. That said…What kind of warehouses are we talking about?
Warehouse Management Systems are operated in installations with a wide variety of automation levels: manual (no automation), semi-automated and those that are fully automated.
In terms of size, five workers in an installation that is more than 5,000 square feet in size calls for a kind of precision that only a WMS can guarantee. From that point onward, the best software is able to adapt to much more sophisticated installations where coordination is needed of even several warehouses at a time.
The characteristics of the best WMS (i.e., warehouse management system)
What requisites must a top-rate WMS meet to be on or above par? It goes without saying that the Easy WMS of Interlake Mecalux ranks up there in the following points:
1. It gives advantages for all players involved: warehouse operators, directors, and logistics managers
A basic principle exists to identify the best WMS or Warehouse Management System: that it should have a positive impact on all the key players involved in the day to day running of a warehouse, even though they might have very different tasks to carry out.
For example, the logistics manager is interested in controlling relevant info so they can make decisions and get things running more efficiently. Likewise, the operators have their eye on optimizing times and movements, as well as catching errors. Meanwhile, the warehouse director needs top-notch tracking of workflows.
2. It provides problem-free integration with your IT system already in use.
WMSs like Easy talk to your upper management system layer, i.e., your ERP. The Enterprise Resource Planner is responsible for transmitting information to the WMS. However, the best WMSs go the extra mile and can connect to:
Control software for automated storage systems. For example, our Galileo system.
Automatic picking systems. Pick-to-light and voice picking systems.
RF device systems (radiofrequency).
Apps and webpages.
Printing equipment. For example, for labels.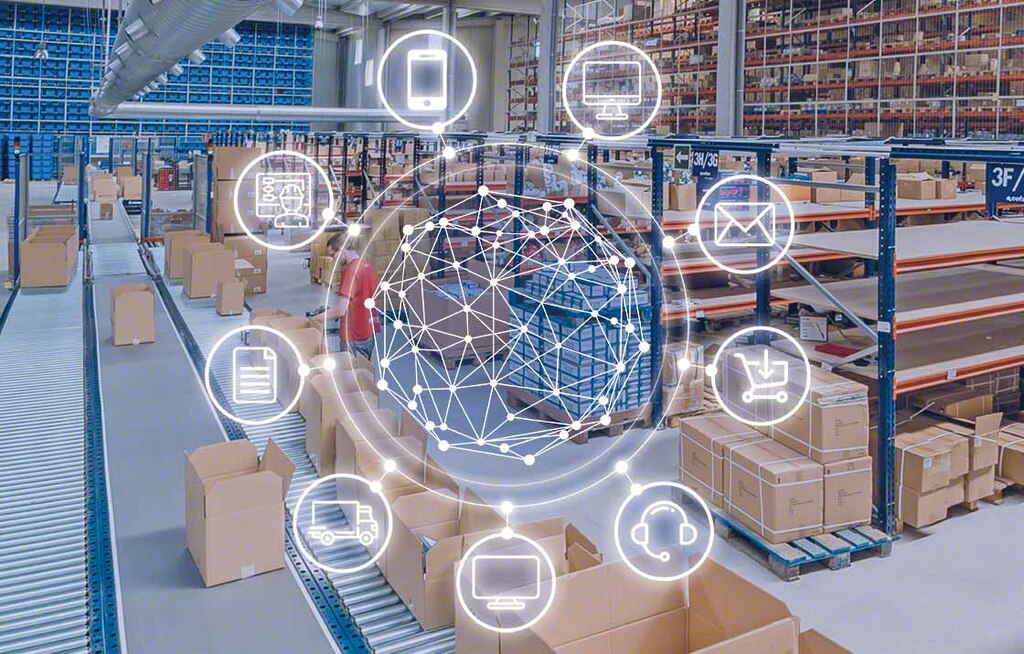 3. It adapts to warehouse- or sector-specific operations.
The best WMS is one that adjusts to all activities currently in progress in a warehouse. For example, our Easy WMS runs operations for 77 commonly identified warehousing tasks in a facility. Its functionalities encompass all areas of management and, moreover, can be further customized thanks to Easy's sector-focused modules (foods, e-commerce, automotive, pharmaceuticals, chemicals, manufacturing, 3PL and retail).
But, such versatility can be daunting: How can you know which tasks you should specifically carry out through our WMS? Our team of Easy WMS consultants at Interlake Mecalux does up customized studies of each installation to help choose and program the modules that are a perfect fit for your business.
4. 24/7 support services
No one wants their warehouse to be a "guinea pig" project. So, a good WMS already has solid experience under its belt, which is the case with Easy WMS. Plus, the support service is fundamental to consider. That's why Easy has different support levels, and these come in a wide variety of languages, which makes the software perfect for any warehouses located in other countries.
5. Its cost is manageable and lays the way for an acceptable ROI.
Besides the cost and the ROI: the right choice depends on selecting the best WMS. In the end, you consider the costs involved in the investment and calculate which WMS will hit the ball out of the park for your in-warehouse operations. It might end up being a costly move if you select a solution simply because it's cheaper, and consider nothing over and above the dollar signs.
If you want to see what our Easy WMS has to offer your warehouse, feel free to get in touch: we will take a look at how your company can benefit from the software.