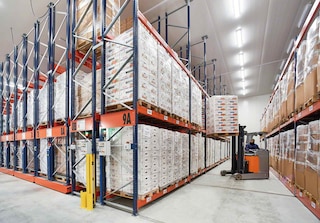 Don't Break the Warehouse Cold Chain: Can you keep your cool?
October 17, 2018
The success of a refrigerated or frozen warehouse is not based on how advanced only one particular component of the cold chain process is. If for any reason one element doesn't work properly in the overall strategy to maintain the safety and quality of your inventory, the result can be failure with possibly catastrophic profit losses.
Don't let the cold chain give you cold feet
If you are new to the unique world of refrigerated warehousing, or a seasoned cold storage veteran, the dedication and resources involved in maintaining the cold chain can seem overwhelming . The key is to never lose sight of the big picture, while simultaneously staying current with technological advancements and the latest product developments of the refrigerated logistics sector.
What common products depend on the cold chain?
Foods and beverages
Pharmaceuticals and vaccines
Petro-chemicals
High-tech electronics
What do you need to know to begin?
Stock characteristics (including temperature and humidity requirements)
Total weight and product dimensions that racking types and picking systems must be able to withstand
Current and predicted input/output flows
Temperature resistance and durability of all equipment
How to keep from having a meltdown with your cold chain
Is every link that makes up your cold chain as strong as the one next to it? Here we explain some must-know tricks of the trade in the cold chain warehouse industry.
Monitoring, documentation and regulatory compliance
Inventory safety is always of the utmost importance and one of the factors controlling this is valid and accurate documentation of storage conditions from the point of product production all the way to the time of final delivery.
Apart from in-transit monitoring with data logger devices or smart shipping containers, the integration of an effective warehouse management system can greatly increase your control of operations and handling times, thereby reducing errors and maximizing the safety of your temperature sensitive inventory.
Climate control
It is essential to ensure proper real-time monitoring and forecasting of temperatures and any other environmental factors that may impact the quality of goods by using state-of-the-art devices that are routinely checked for correct calibrations.
Don't take for granted temperature fluctuations due to even minor product location changes or how the introduction of recently received stock may affect your inventory environment.
Increase insulation and reduce energy consumption with the implementation of temporary curtains which permit operators to more easily divide storage spaces to reduce or expand different temperature zones as needed.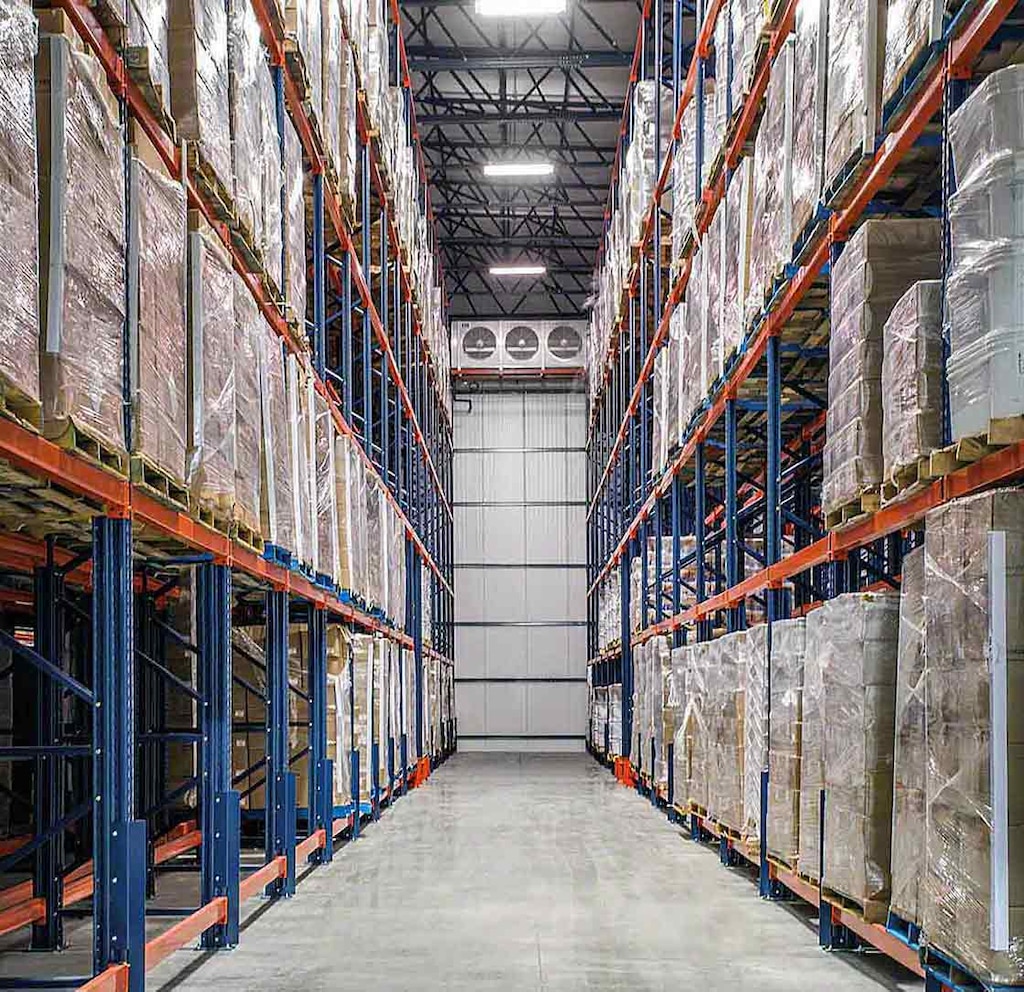 Accessibility to goods
Product handling times must be minimized when picking and loading orders into transport trucks in order to assure the quality of all goods reliant upon consistent temperatures. It is advisable to utilize specialized preloading areas where products can temporarily be safely held in order of the priority of their delivery.
In addition, we recommend roller or chain conveyors to best facilitate the movement of stock into or out of the various industrial freezer units.
Safety and automation
Not only is inventory safety a paramount concern, the well-being of all staff members is also a crucial factor to keep in mind. Specialized clothing and equipment must be taken into consideration in order to facilitate crew members' movements and ability to efficiently control equipment.
Cold storage facilities are one of the best examples to highlight the exclusive applications and benefits of automated systems. From pallet shuttles to high density mobile racks and AS/RS units, be sure to work with your team to identify which automated methods are essential to the success and maximized productivity of your distribution center.
Look beyond the tip of the cold chain iceberg
Now that we've taken the first step into refrigerated warehouse logistics, it's time to make sure that your team is properly trained in refrigerated and frozen storage best practices and that they are prepared to use the various combinations of tools in order to ensure that your cold warehouse is fully equipped to maintain the cold chain.