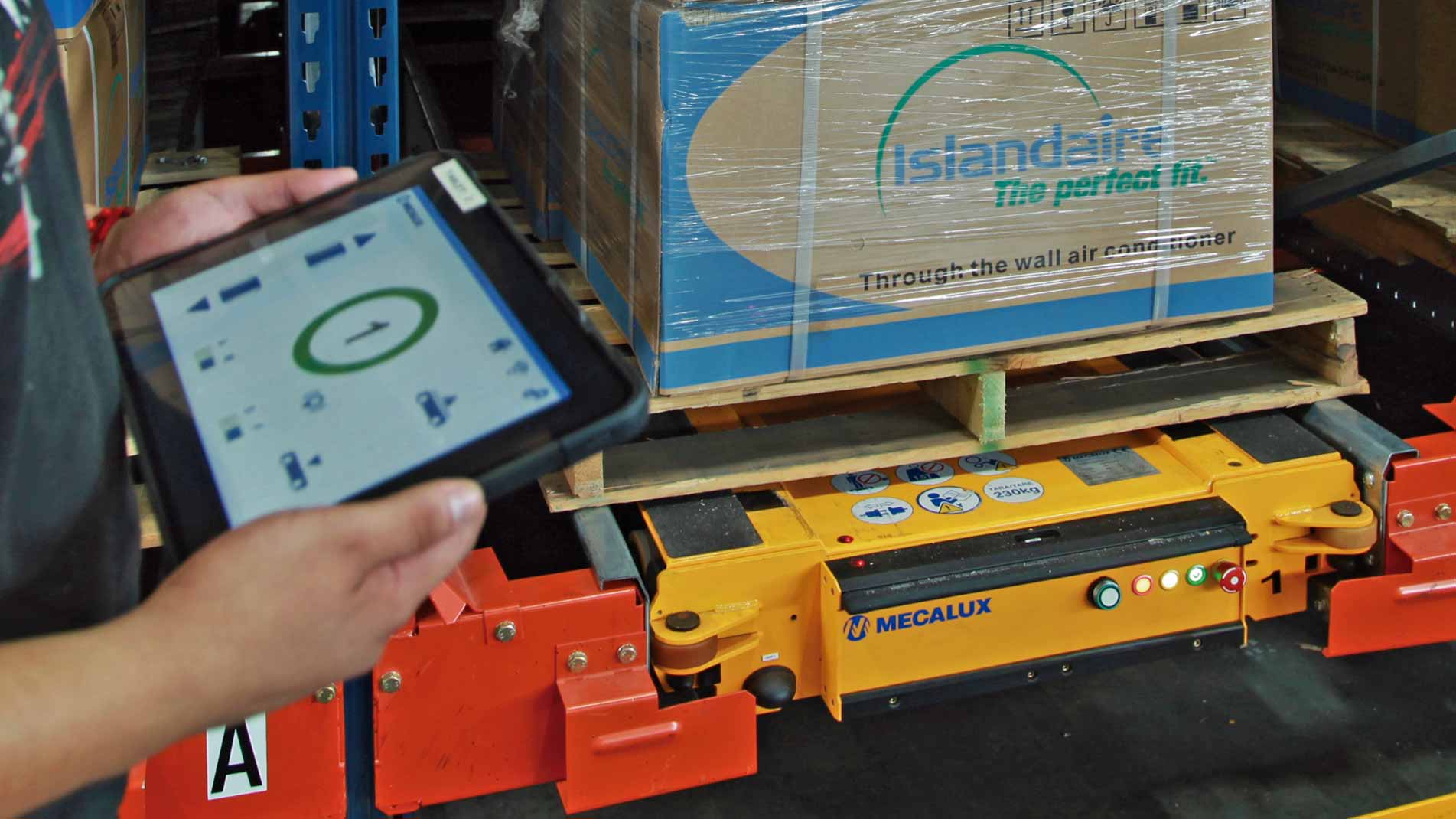 WMS & Pallet Shuttle Integration
Run your warehouse and the high-density Pallet Shuttle system from a single WMS user interface.
Ask Our Experts
Better productivity by integrating operational management of the two
It gives users manual control of the Pallet Shuttles, either from the app or the workstation, complementing the functionalities already part of the Easy WMS and integrating it with the rest of your warehouse operations.
In addition to standard Pallet Shuttle system operations, this includes extra functionalities like:
Consult the status of the Pallet Shuttle.
Manage high-density racking through either FIFO or LIFO.
Push containers together.
Maneuver the Pallet Shuttle cameras and acoustic tracking device.
Cancel movements in case of an incident.
Configure sensors, pallet types, IP addresses, etc.
Manage app users.